Budget-friendly ways to transform your thrift store finds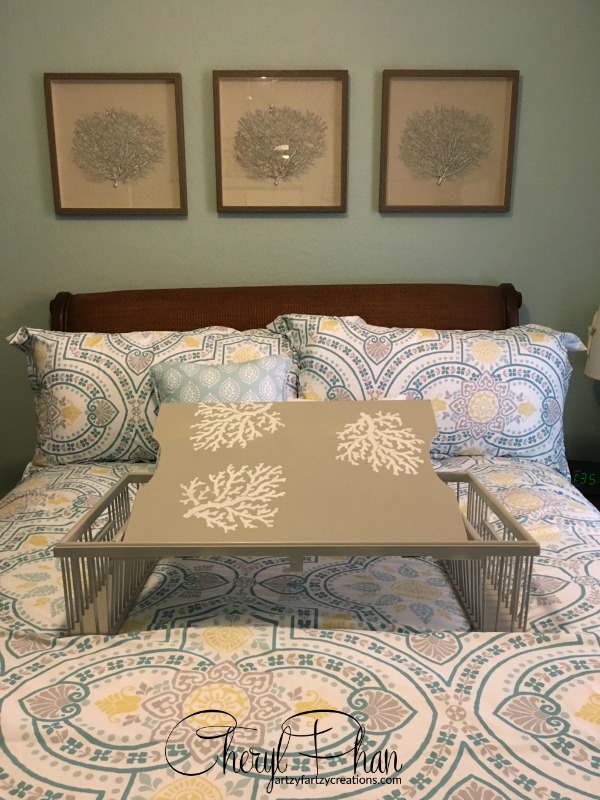 Bed trays are a bedroom must-have. Whether you like working from the comfort of your bed or you're lucky enough to have someone serve you breakfast in bed, a tray is a must-have in your bedroom décor.
See how I made it Here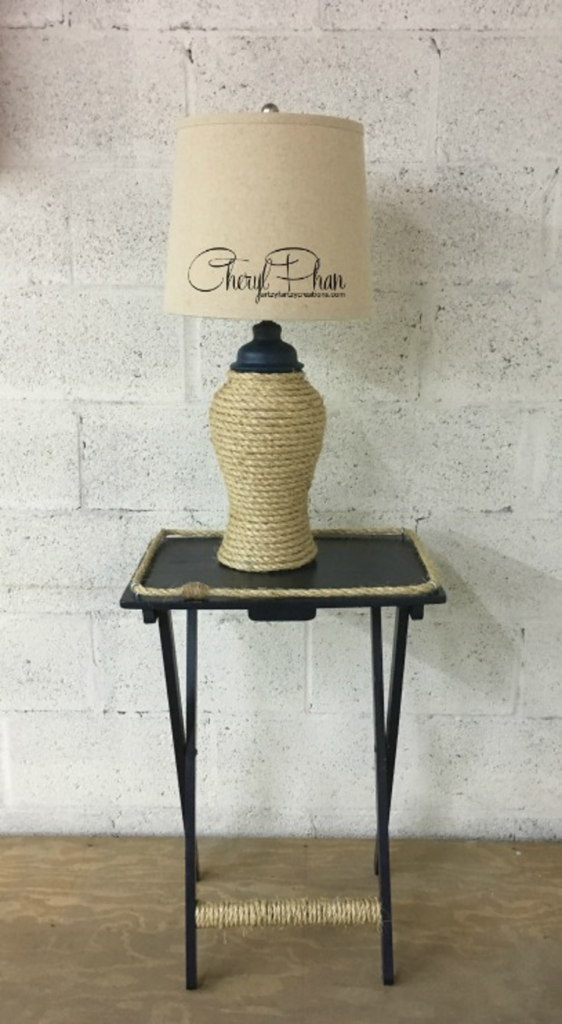 Do you remember these TV trays?  Maybe you still have them tucked away in the corner and only use them once in a blue moon. Here's a fun idea…Turn them into a nautical side table. Get the instructions Here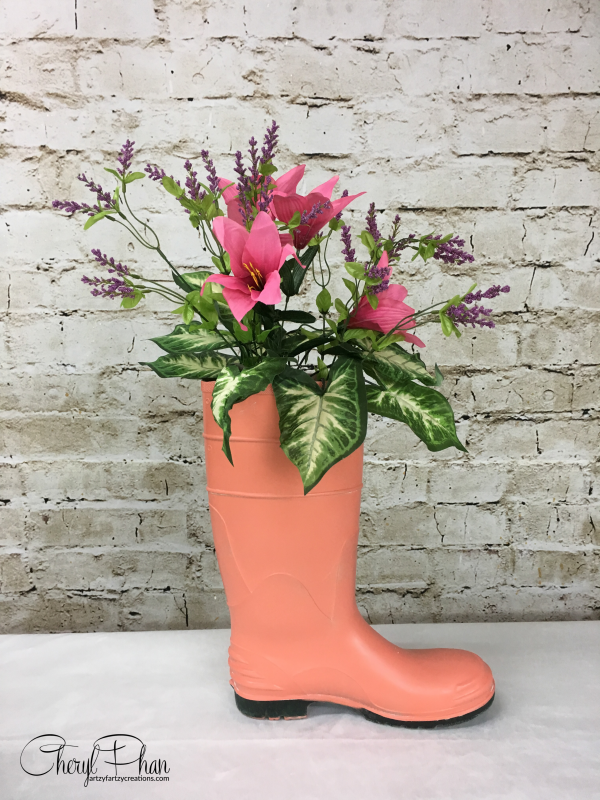 Don't throw away your hubby's old work boots. They make an awesome planter!
I just love garage sales. What other people see as junk I see a treasure.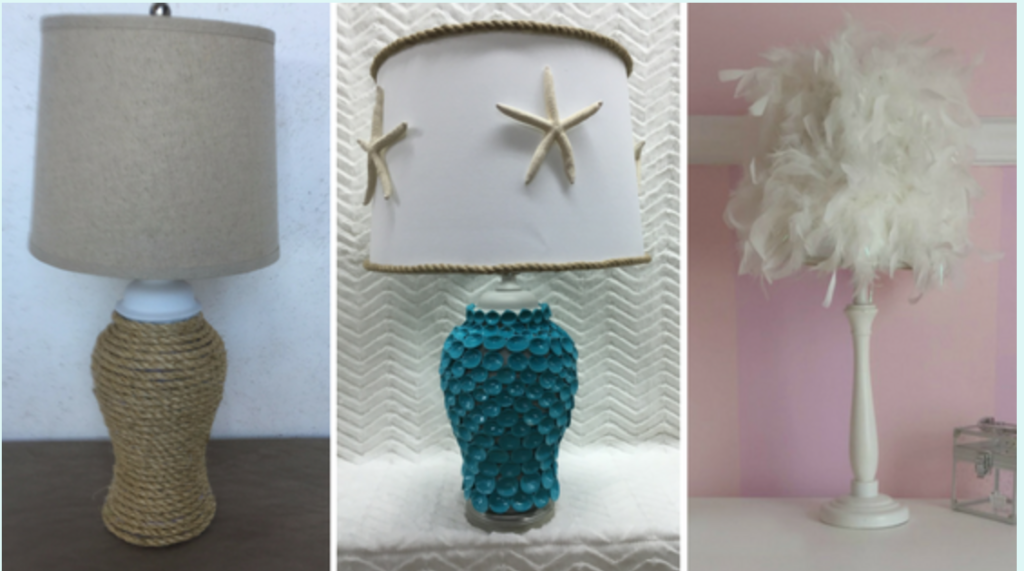 Why buy a new lamp when you can make your own one-of-a-kind design. Lamps can cost an arm and a leg (you know what I mean). Lampshades alone are $20 plus, and finials can cost even more than the lamp. So why not make your own? It's super-fast and only takes a few supplies and a little creativity. Check out these thrift-store finds I transformed for under $20 …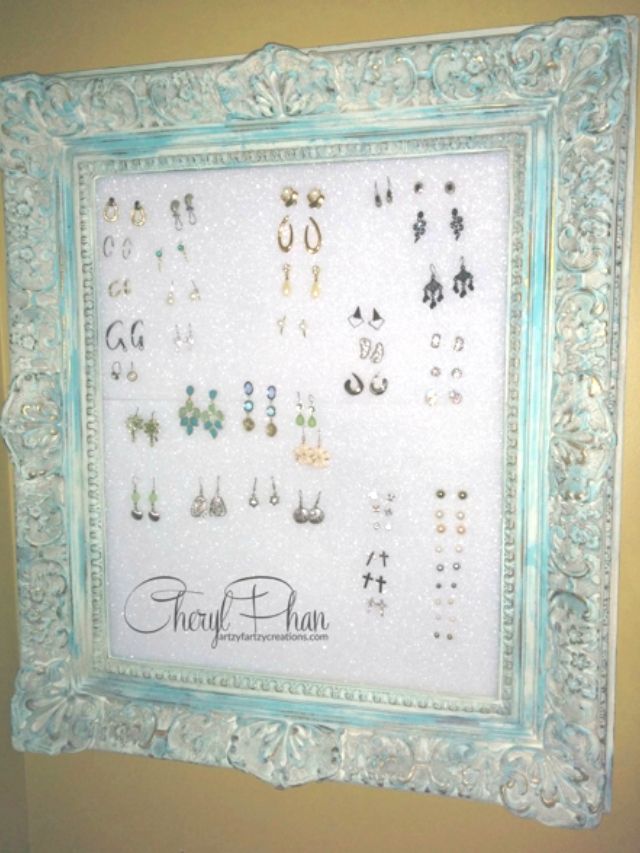 I had so many earrings I never wore because they were just thrown in a drawer and I could never find the matching earring. I decided to make this display out of an old picture frame so I could see all my jewelry. Plus, it looks really nice on my wall, not to mention it's so much faster getting dressed in the morning. And best of all it's super easy to make!  See how I made it here
One of my favorite things to do is go to thrift stores, goodwill, and garage sales to find cheap furniture. I am always amazed at what people throw away. I wish I could find the person that donated this little table so I could show them what I did to it.
I hope this inspires you to go thrift store shopping. You will be shocked at what you will find.
If you want to learn how to start making money with your hobby get the details HERE.
If you're not getting my weekly blog you can get it here.
Hope to see you there.
Blessings
Cheryl