Don't throw away your hubby's old work boots. They make an awesome planter!
I just love garage sales. What other people see as junk I see a treasure.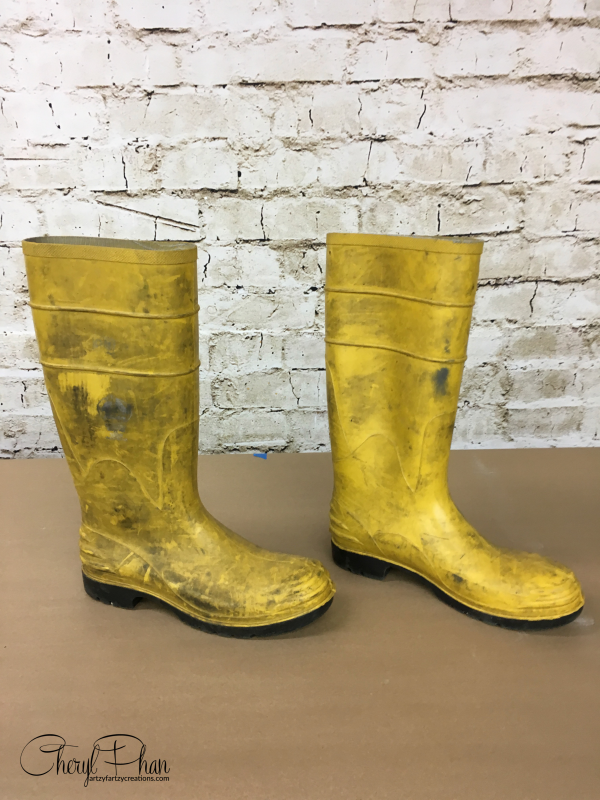 I bought these boots at a garage sale for $1.00. Because they have a metal toe I thought they would  work great as a planter. Of course, they need a little fixin' up first.
This post may contain affiliate links from Amazon. I will make a small commission if your purchase these items from my blog. You will not be charged extra! Thank you. Read my disclosure and privacy policy here.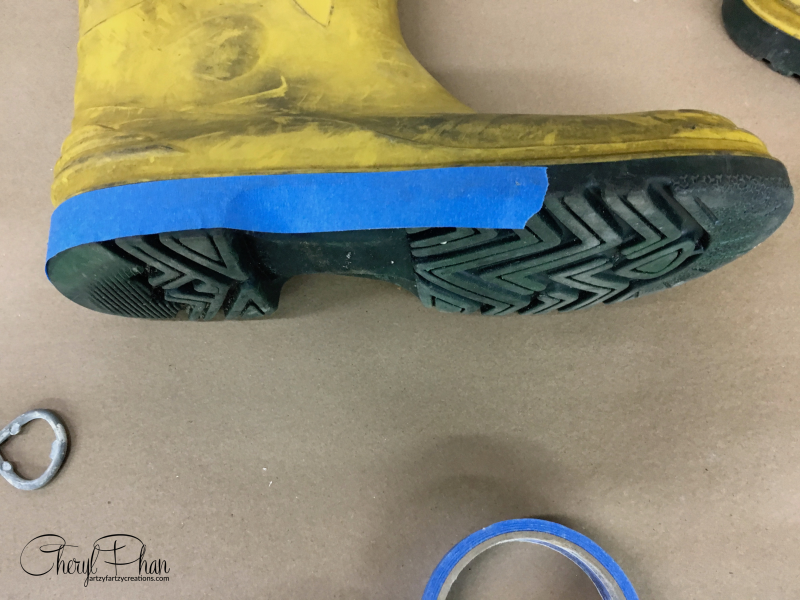 I taped the black trim so I didn't get any paint in them when I started my prep. This was such a fast and easy project.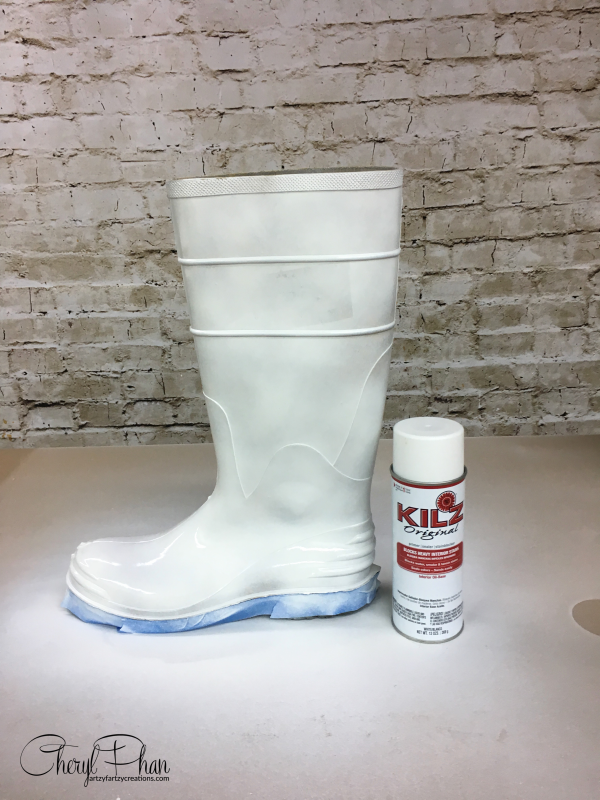 The first thing I did was spray it with primer so I could cover up the scuff marks and it would also help make the spray paint stick better.
All I did was spray paint the books in colors that I liked with Rust-Oleum spray paint. Let it dry overnight. If feels a little sticky, rub a little baby powder on them and wipe it off.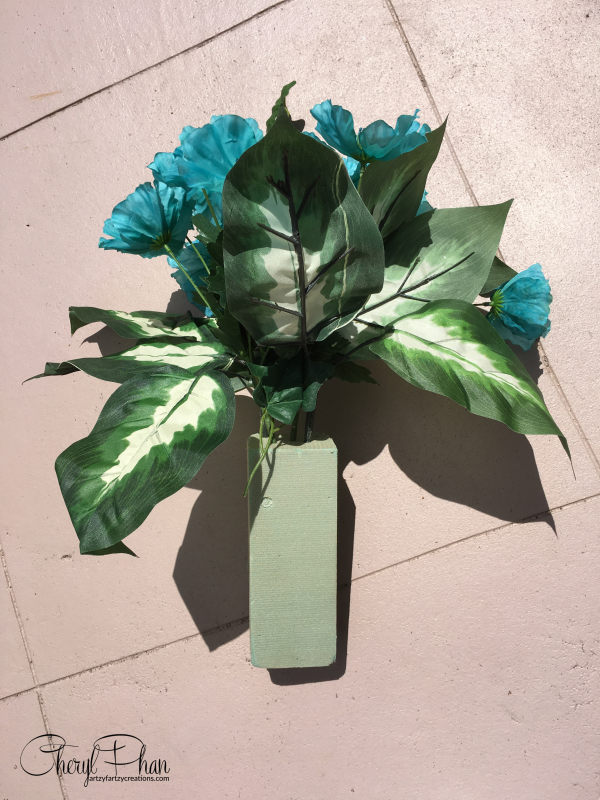 I took the easy way out and added fake flowers from the Dollar tree. They also sell these blocks of foam. Just stick the flowers in the foam and put it inside the book.
You can add dirt and real flowers if you choose. If you're going to add real plants I would add some small rocks in the bottom of the boot first. I don't have a green thumb and would end up killing them.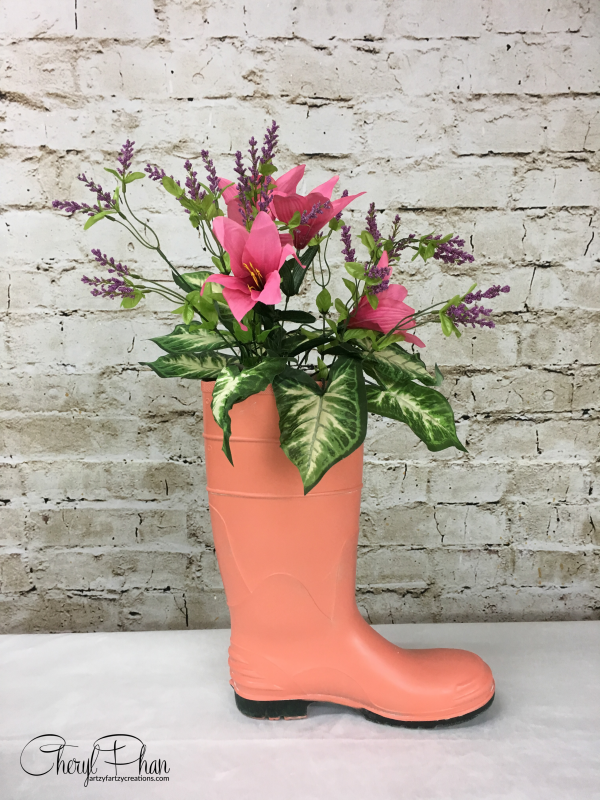 This would make a great table topper on a patio or even a decorative prop in your garden.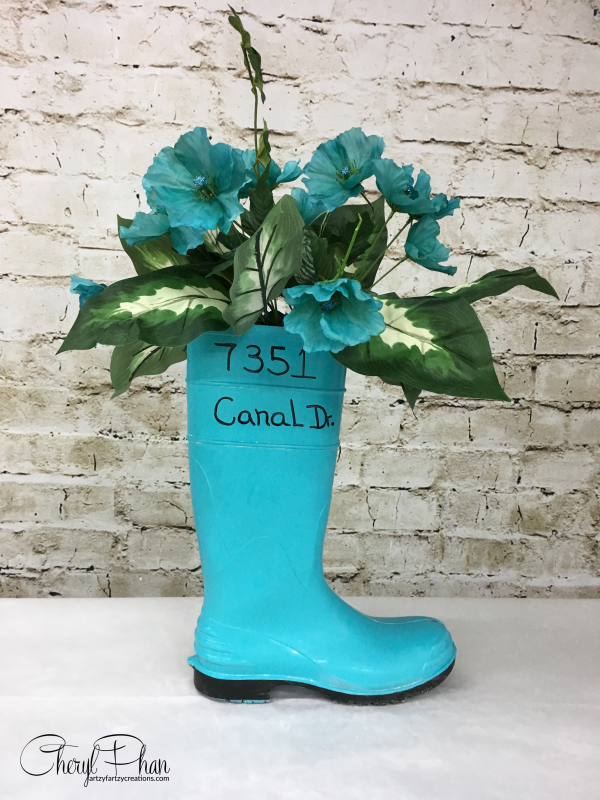 I use black sharpie and added an address on this boot.  How cute would this be at your front door? 
What a great gift idea for a house-warming present! to one larger cup, starting with white. DO NOT mix the last cup.
If you want to learn how to start making money with your hobby get the details HERE
If you want to learn DIY Tricks and Tips get my weekly blog HERE