Before you throw away your old and outdated furniture, you NEED to see this incredible transformation creating weathered look furniture! 
Have you ever bought a piece of furniture that you loved when you bought it, but now it just doesn't go with your new décor? This was one of those pieces. But not for long! Read on to see how I gave this the weathered look.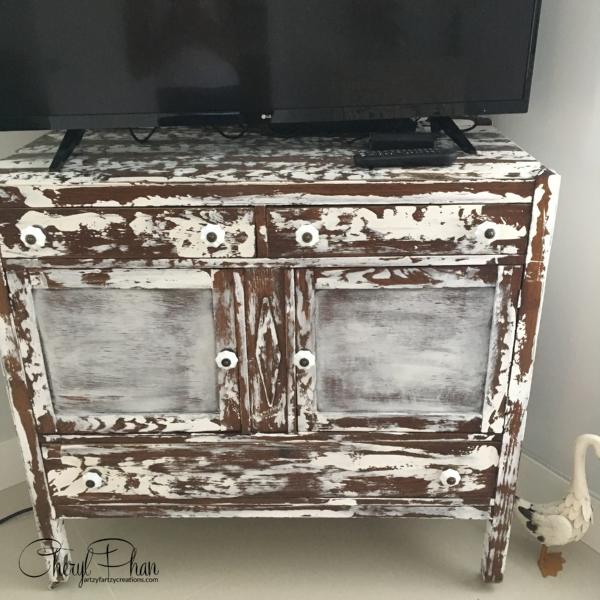 My client liked the functionality and size but the chippy finish just didn't go with her new look. She wanted more of a beachy weathered look furniture piece and allowed me to get a little creative.  YAY! I love it when my clients trust my creativity.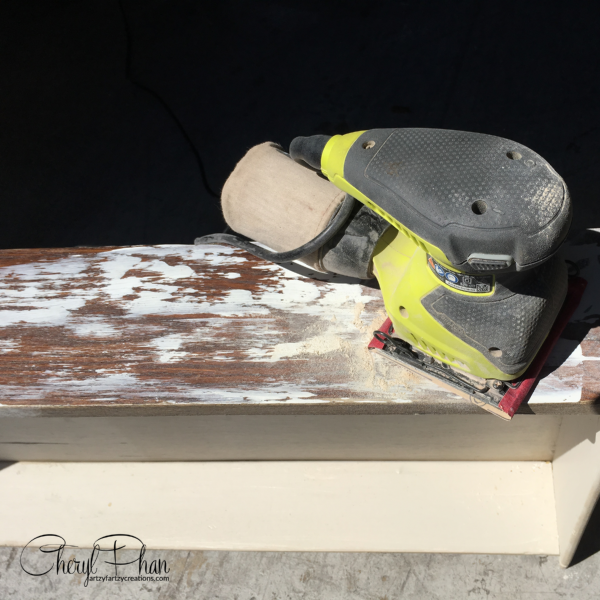 The paint was so thick and bumpy that I had to sand it down with 320 grit sandpaper.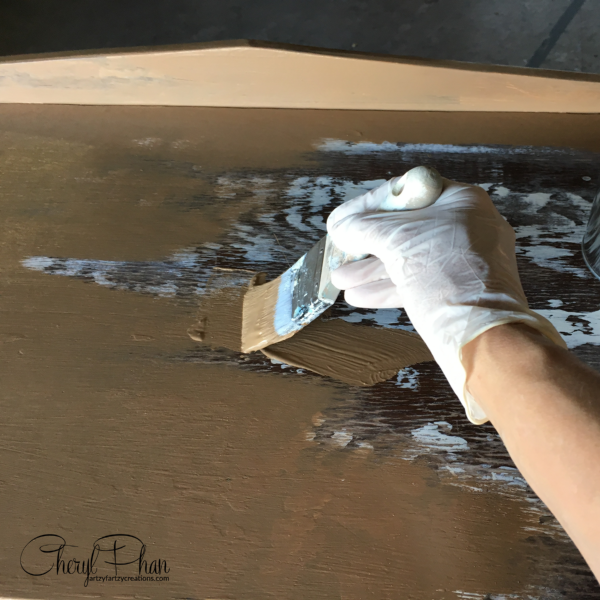 After I sanded it, I painted the entire piece with a chocolate color chalk paint.  I like using a soft brush so I don't get any brush marks.  I also like to dip the brush in water before I start to paint. It helps ensure a smoother finish. It's a little trick I learned years ago.
Learn how to make your own chalk type paint: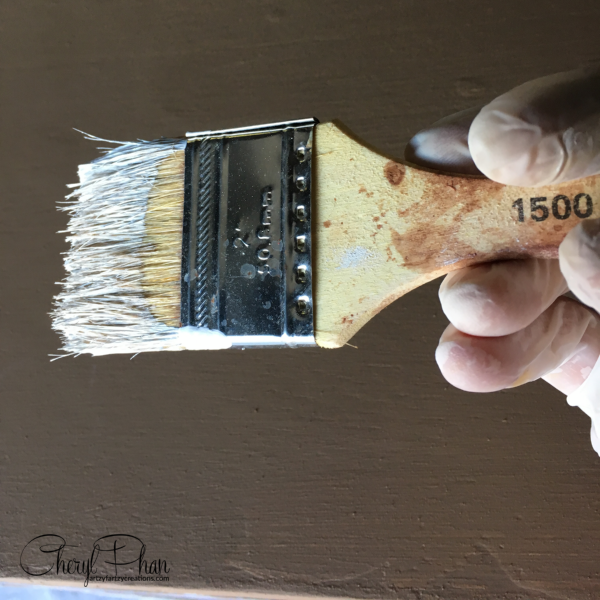 To get a nice weathered look I find its best to use an old chip brush. You want that inconsistency. Watch the video below to see how I apply the topcoat.
How to distress furniture with a chip brush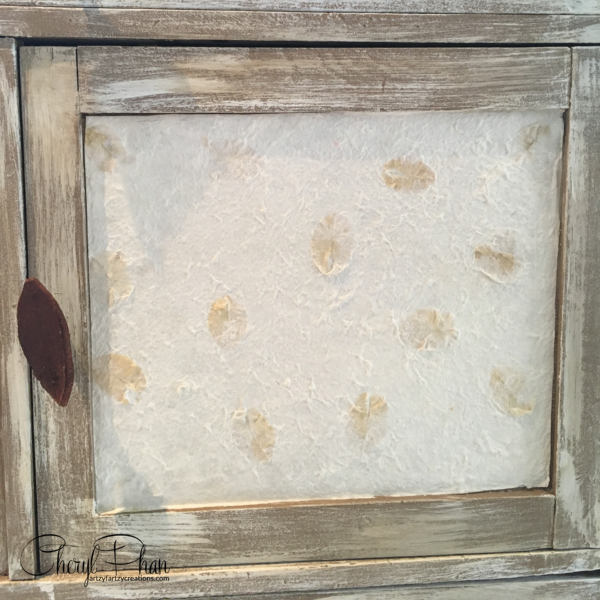 The two panels on the doors needed something interesting and fun so I used this rice paper with leaves embedded into it on the panels. You can use any type of wallpaper you want.  I just happen to have a sheet of this paper in my studio and finally found a home for it.
The hardware is made of some bark I found in a store that sells recycled items. In the video below I demonstrate how to make 25 different knobs and drawer pulls. If you're a DIYer, you're going to love this video.
Learn how to make your own hardware HERE.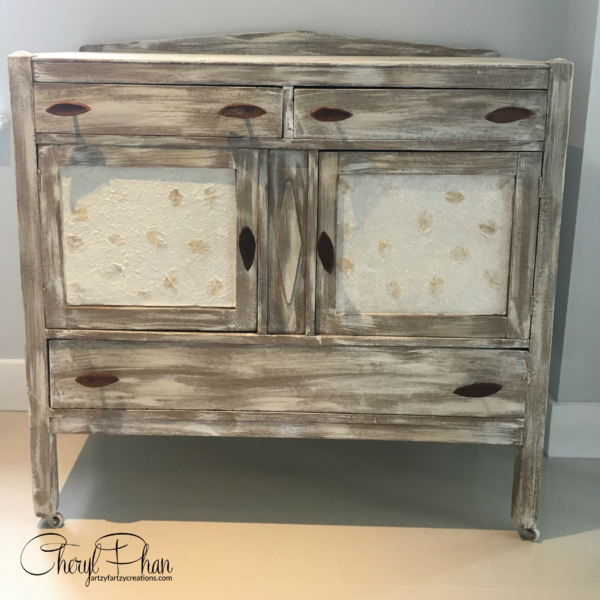 I hope this inspires you to take that old piece of furniture you've been thinking about painting and do something fun with it.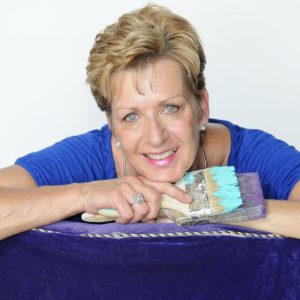 If you want to learn how to start making money with your hobby get the details HERE
If you want to learn DIY Tricks and Tips get my weekly blog HERE
Please visit me on Pinterest for more DIY projects & painting tips!
Want more painting tips???? Please subscribe to my weekly blog here! I've got a free tutorial on how to paint a silver leaf or gold leaf finish HERE. Also,  check out my favorite paintbrushes in my online shop.