You will never want to buy hardware in the store again after you see these fun and creative knobs, pulls and handles. Making your drawer pulls will save you a lot of money and give your furniture piece a high-end designer look.
You can make your own designer drawer pulls with jewelry, nails, belts, and even shower hooks. Turn the ordinary into the extraordinary… Let me show you how!
This post may contain affiliate links from Amazon. I will make a small commission if you purchase these items from my blog. You will not be charged extra! Thank you.
Here is my first DIY Knob & Pull demonstration video …
This is a wooden knob that came off an old piece of furniture. I got this idea from A Piece of Rainbow. Go to this website to print out the pretty covers. It's very easy!
As you saw in the video these drawer pulls are super easy to make and would look great on the doors to wine cabinets.
The standard shower curtain has 12 hooks. If you're like me, you have at least two sets of shower hooks. I like changing mine out every couple of months. If you don't plan on using the old ones upcycle them and turn them into drawer pulls.
The only supplies you will need are Gorilla Glue ….Connector Bolts and screws. Make sure the Thread fits the connector bolts. The one in this link is a #20 Thread
A few ideas with Jewelry Items
Go to garage sales, thrift stores, Goodwill, etc. and look for old belts that have some nice bling on them.  
I went through my jewelry box and found some old bracelets and rings I never wear anymore and turned them into drawer pulls for my DIY furniture pieces. They really make the furniture look amazing.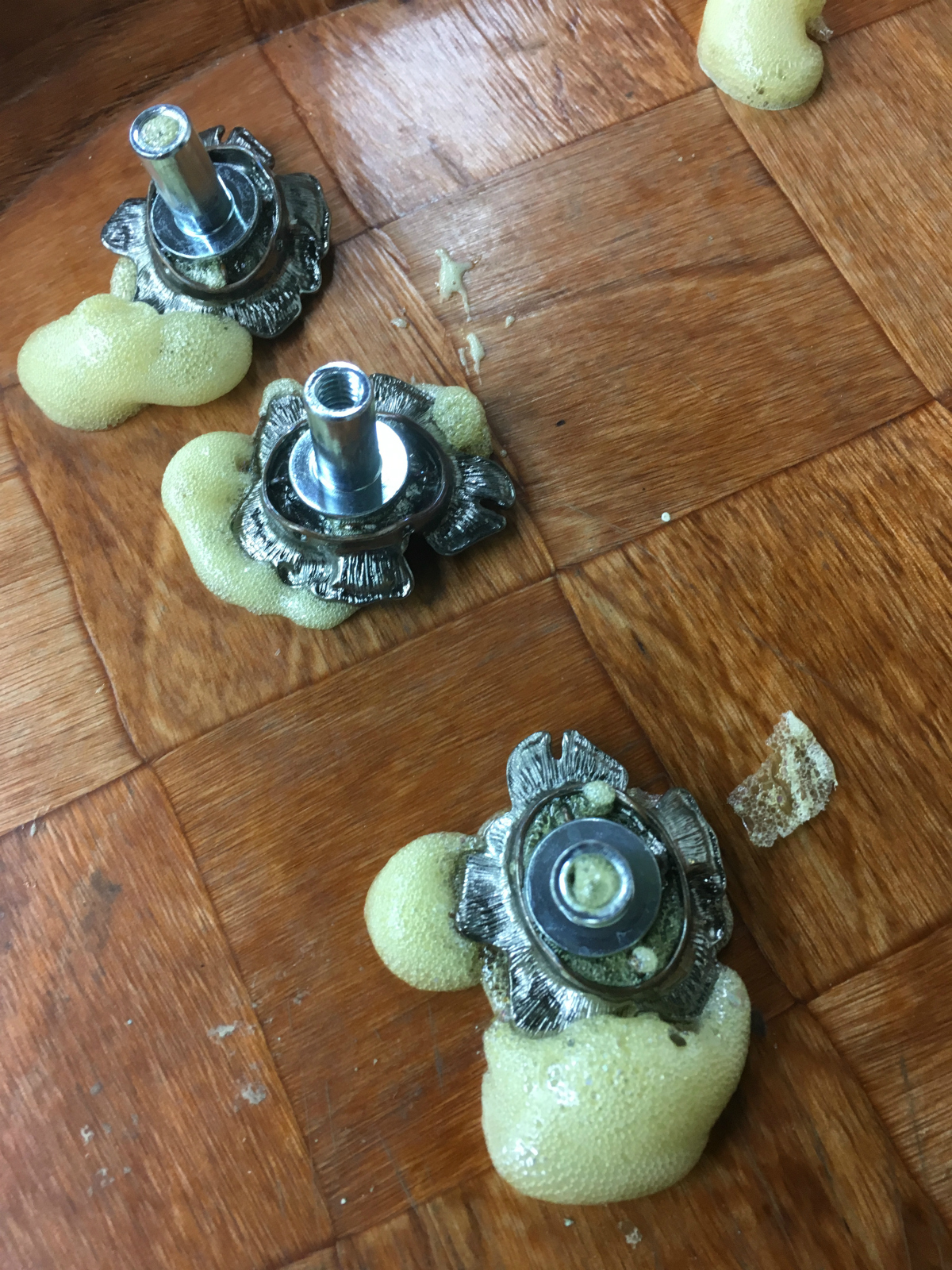 Here's what happens when you put to much glue on. It foams up. Less is more.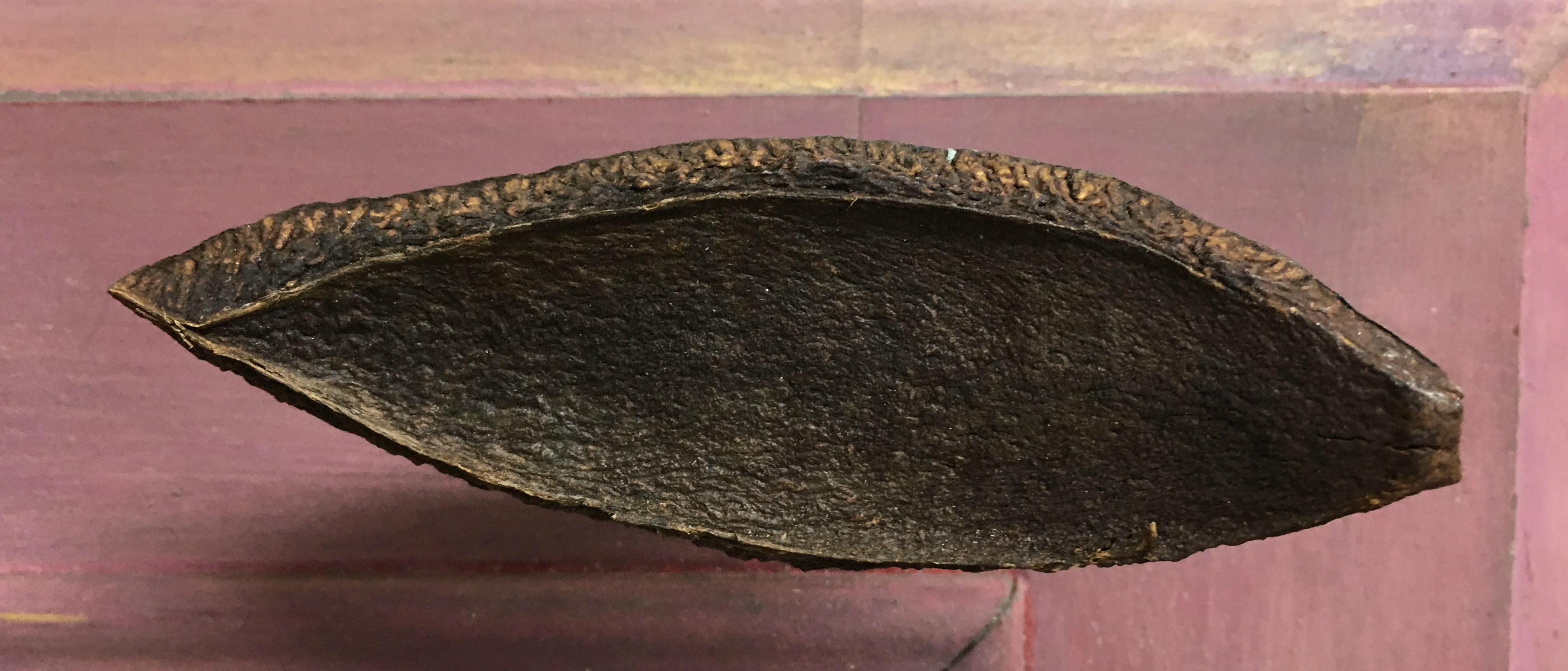 I'm not exactly sure what this is but it looks like it came from a coconut shell. Regardless of what it is, it makes a nice drawer pull.
Watch this video for more DIY Knobs & Pull ideas
This is a handle for a sink faucet. The only thing you would need to do is buy a screw long enough to go through the faucet and the drawer.
I love this one. These blue sink handles would look so cute in a laundry room as cabinet knobs. Two screws and you're done.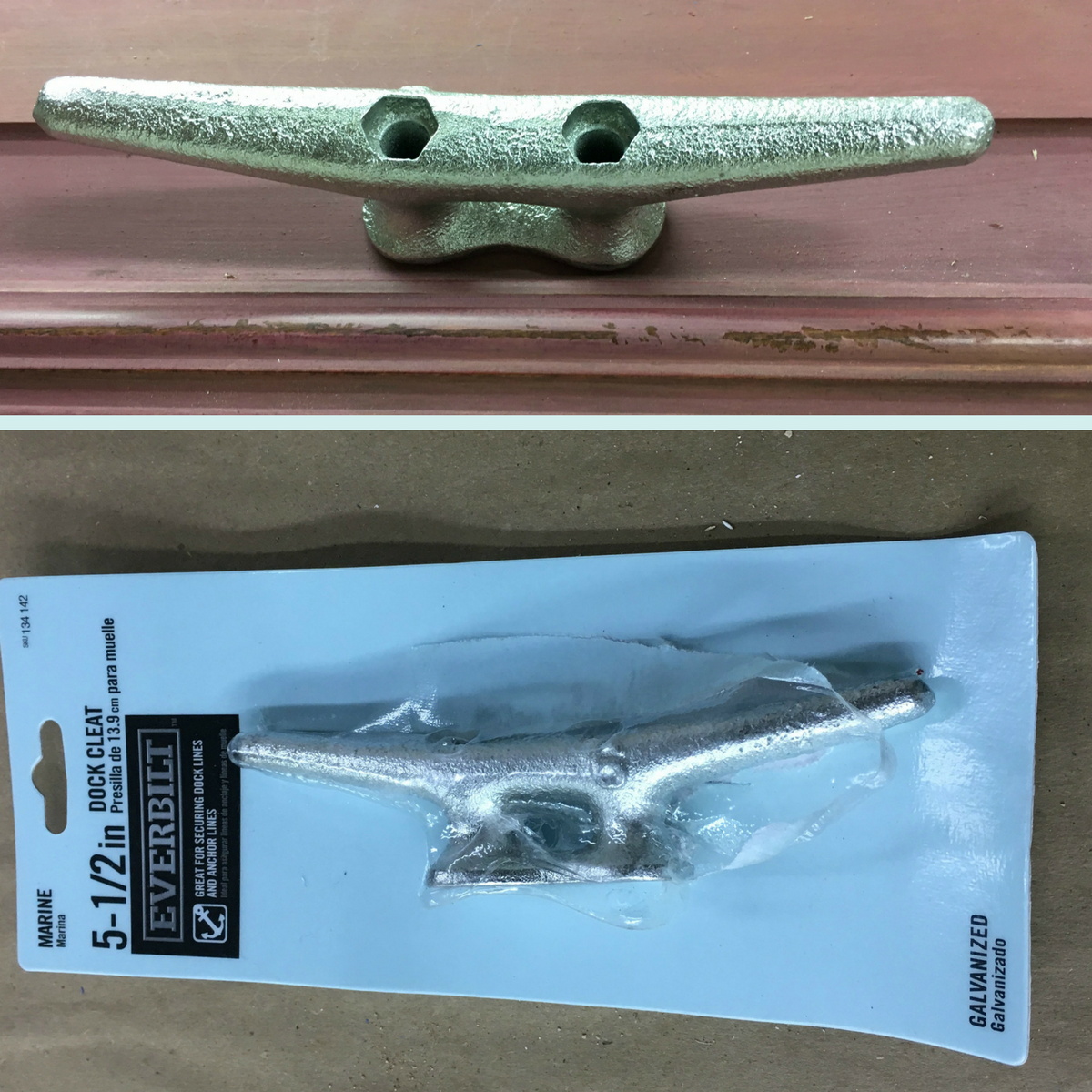 A dock cleat makes the perfect drawer pull for a nautical dresser.
Hot & cold faucets handles make the perfect drawer pulls for your cabinet doors in the bathroom or laundry room.
This cross handle faucet was a little pricy but, if you only need one or two for a small cabinet door, why not give that extra pizzazz?
More DIY Hardware Ideas
Besides the belt, this is idea of my favorite. This Alcohol Ink is amazing. You can use it on just about anything. So have fun and experiment.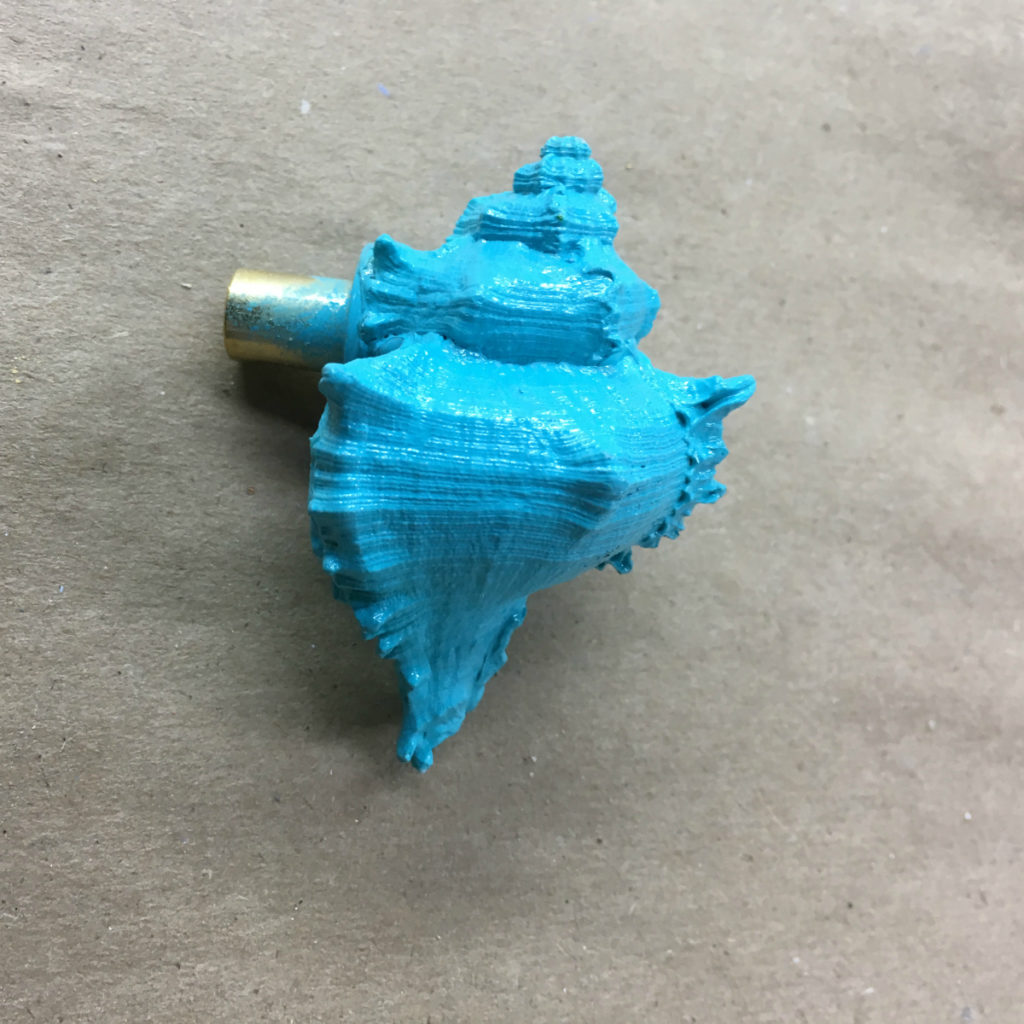 I bought a bag of assorted sea shells that are perfect for drawer pulls. Some I left plain and others I spray painted.
More DIY Hardware Ideas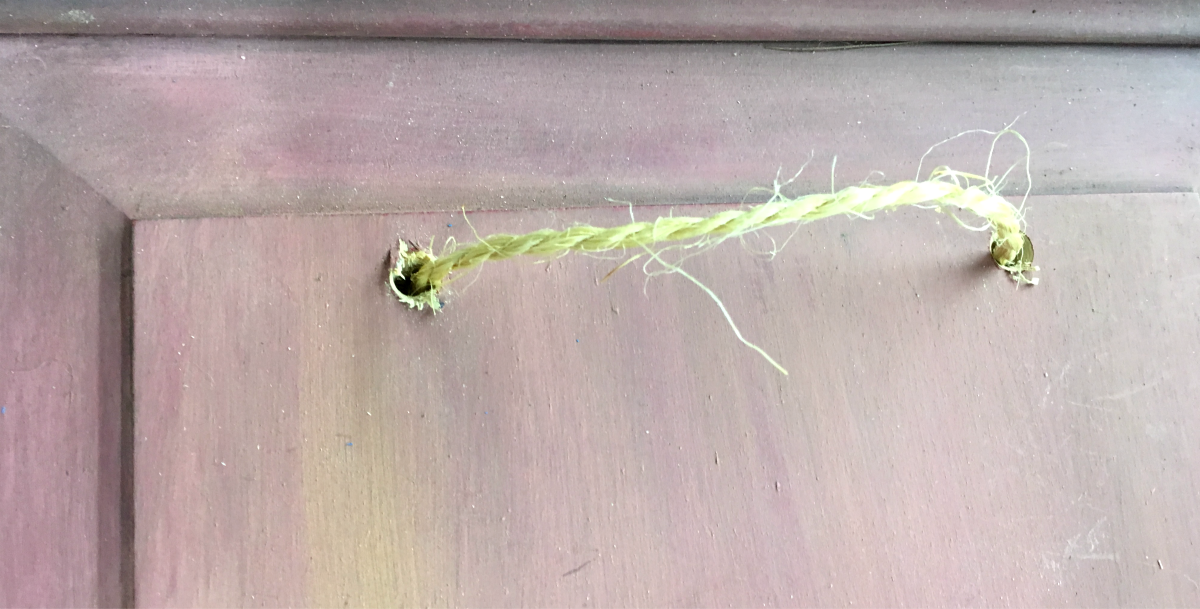 I used twine in this example but if I was going to use it on a drawer I would use Jute Rope, it looks a lot better.
Use a nut before you tie the knots, it will keep the knot from pulling through the hole. Then apply some hot glue so it doesn't unravel.
No need to prime this, just spray the Rust-oleum Multi Color texture spray paint on the Hitch Ring .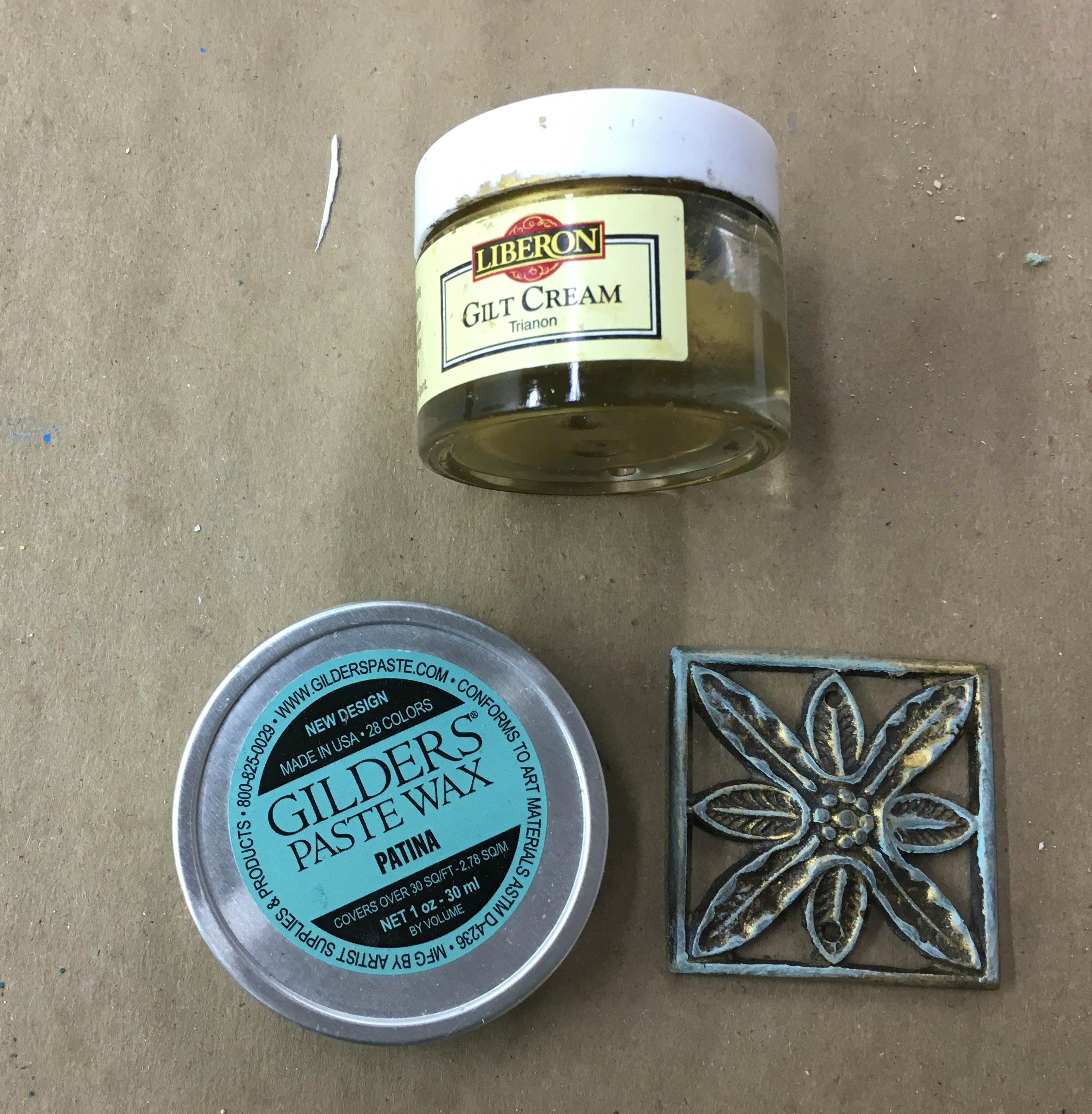 Gilt Cream is my go to product when I want to give my detail a little pop of color. I use the Gilders Paste wax on all my hardware pieces that need a change of color. I also use both of these products on picture frames and furniture.  ((Check out how I used gilt cream to update these sconces and frames in this previous blog post here.))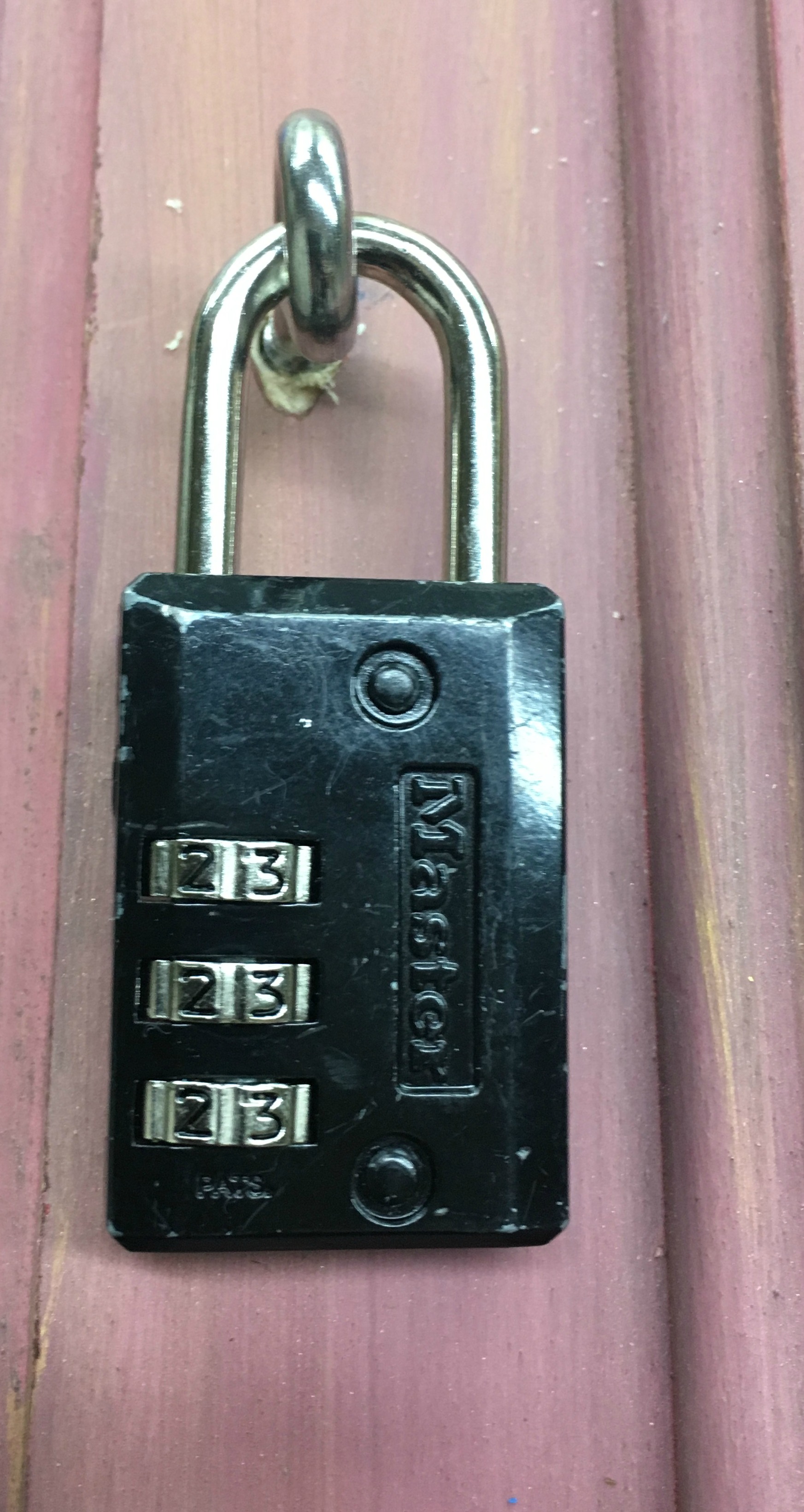 An eye hook and an old lock is all you need for this creative drawer pull. If you don't have one at home,  I've seen the locks in the Dollar Tree.
1 long screw, 6 nuts and two eye hooks is all you need for this industrial door pull. The other two nuts are used on the inside to hold it on the drawer.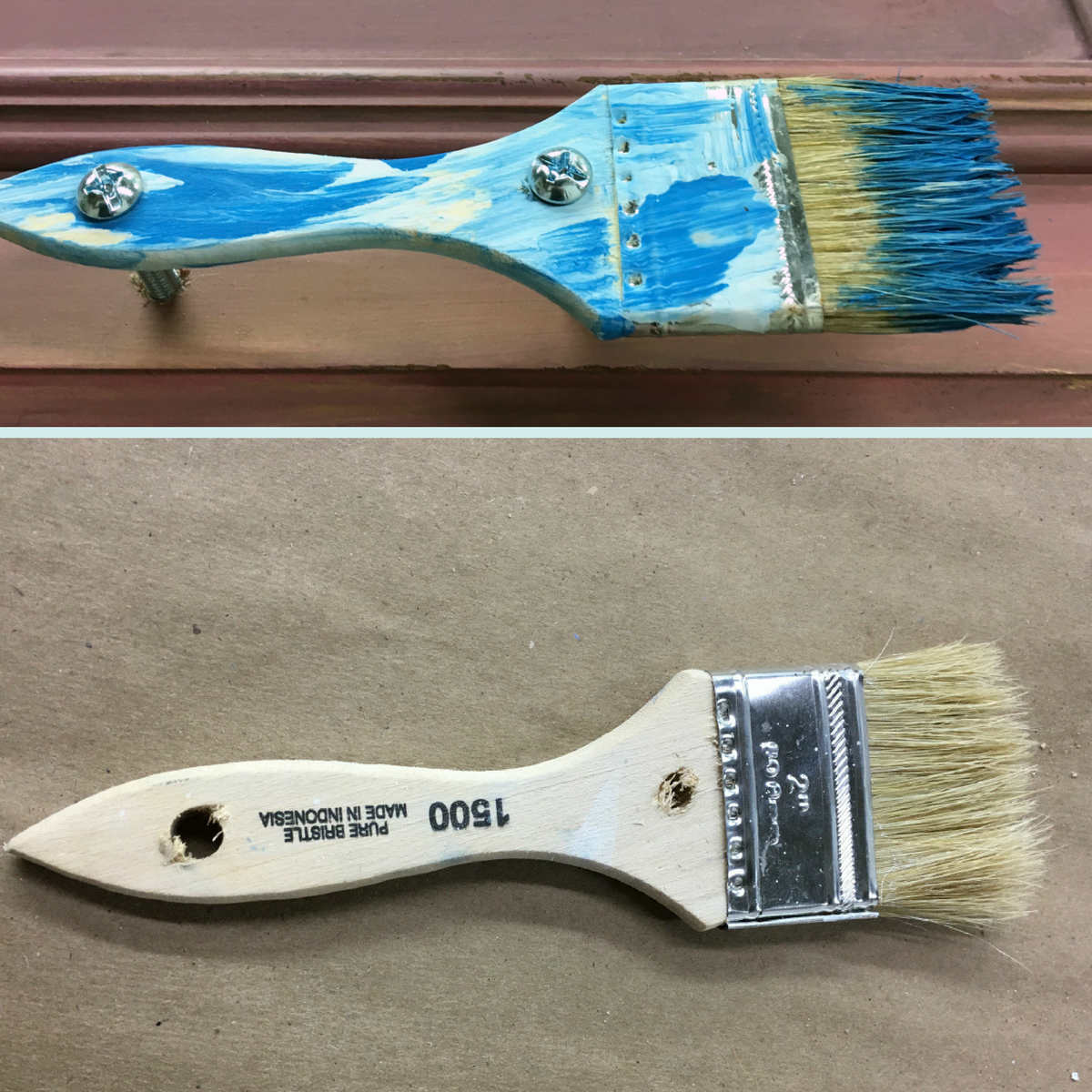 A couple of 50 cent chip brushes and some leftover paint makes a great drawer pull for the artist studio or art classroom at school. This could be a great project for students in an art class.
If all you want to do is change the color, the fastest and simplest thing to do is spray paint it. I put these pulls in a foam block and sprayed away with this spray paint.
These plastic dinosaurs make a fun drawer pull for a child's dresser. I bought these at the Dollar Tree. Go through the toy section and see what else they might have that could work as a drawer pull.
I like painting old dressers and using them for storage in my garage and studio. Using a valve wheel adds interest to my project and make the room a fun place to work out of.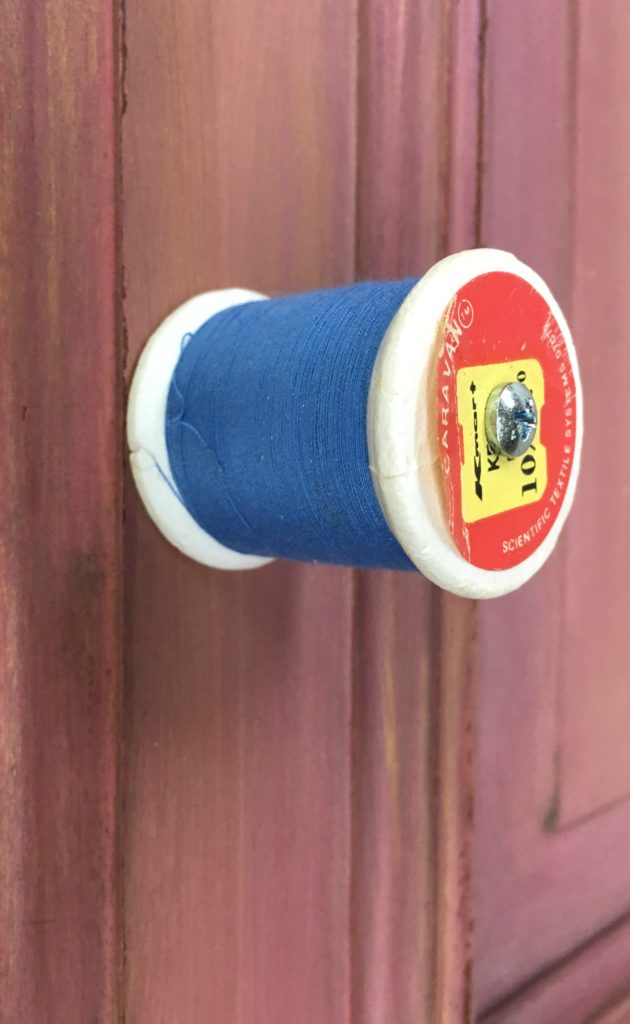 I forgot to add this in my videos. If you're a seamstress or just like to sew, a spool of thread and a screw are all you need for a cute drawer pull.
If you want to learn how to start making money with your hobby get the details HERE
If you want to learn DIY Tricks and Tips get my weekly blog HERE
HAPPY PAINTING