My client wanted me to paint her bedroom furniture to match a weathered headboard that was already in the room. Although this furniture was great for a little girl's room, the kids have moved out and abandoned the outdated furniture. Mom,  had memories attached to the furniture and didn't want to give it up. This post contains affiliate links from Amazon. I will make a small commission if your purchase these items from my blog. You will not be charged extra! Thank you.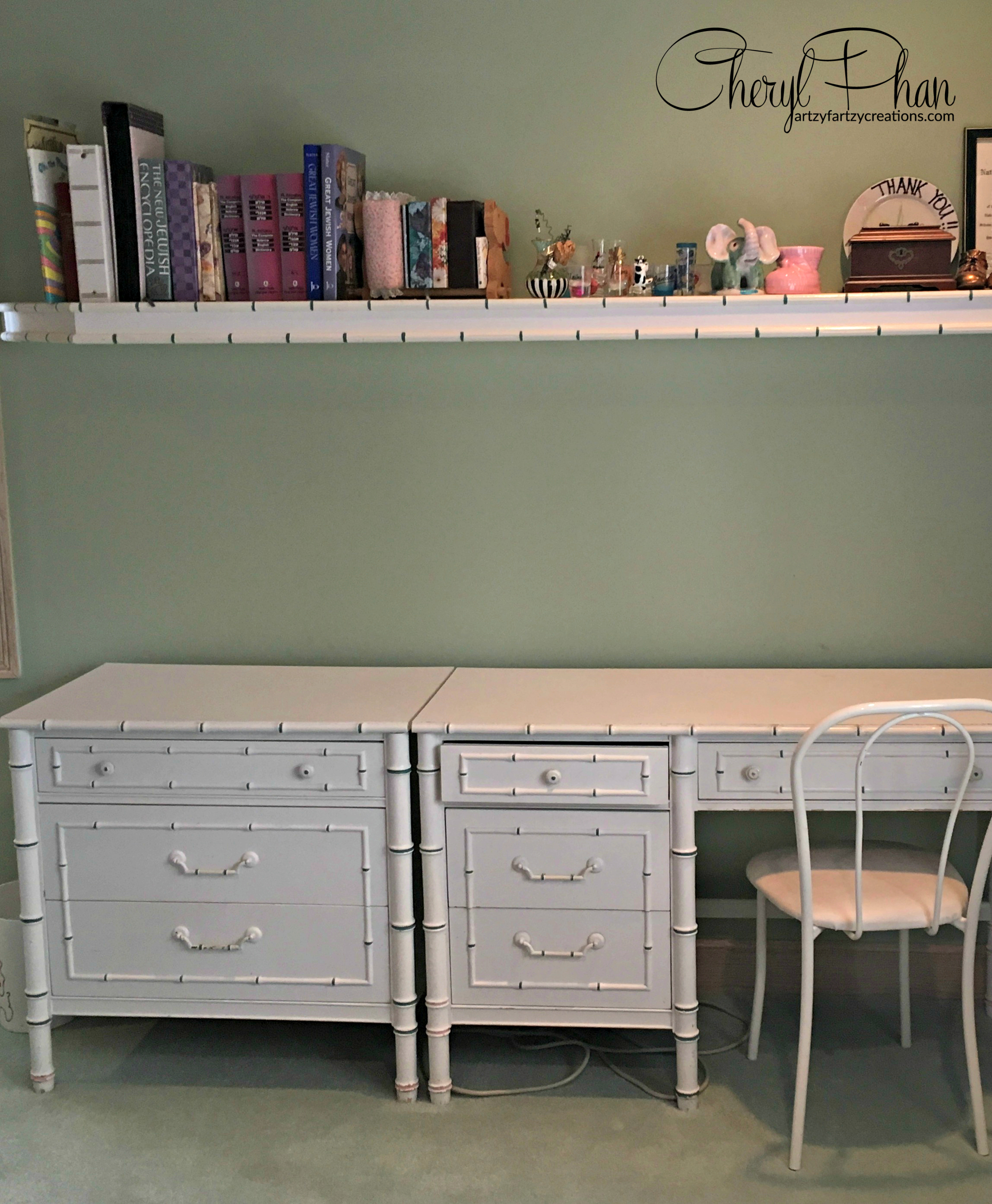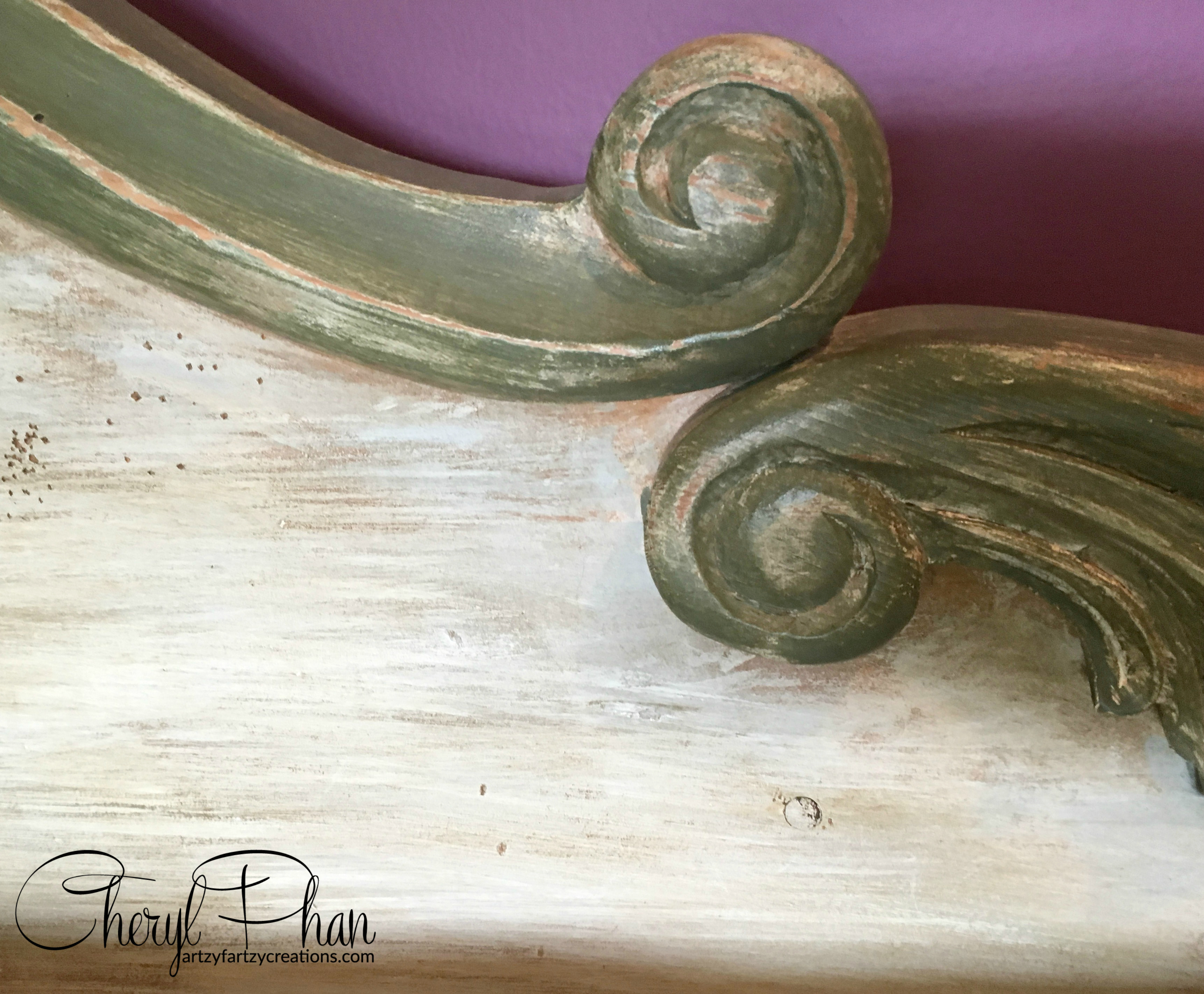 Here's a close-up of the headboard I had to match. As you can see, there are a couple of color matches I had to do. But first I had to determine the base color. I went with an off-white color. Then I took my fan deck of colors from Benjamin Moore and matched up the other colors best I could. The first thing I had to do is clean it with TSP. Then I sanded it with 220 grit sand paper so I could get some tooth going for the primer to stick. After that I primed the furniture and when that dried I applied the Primer.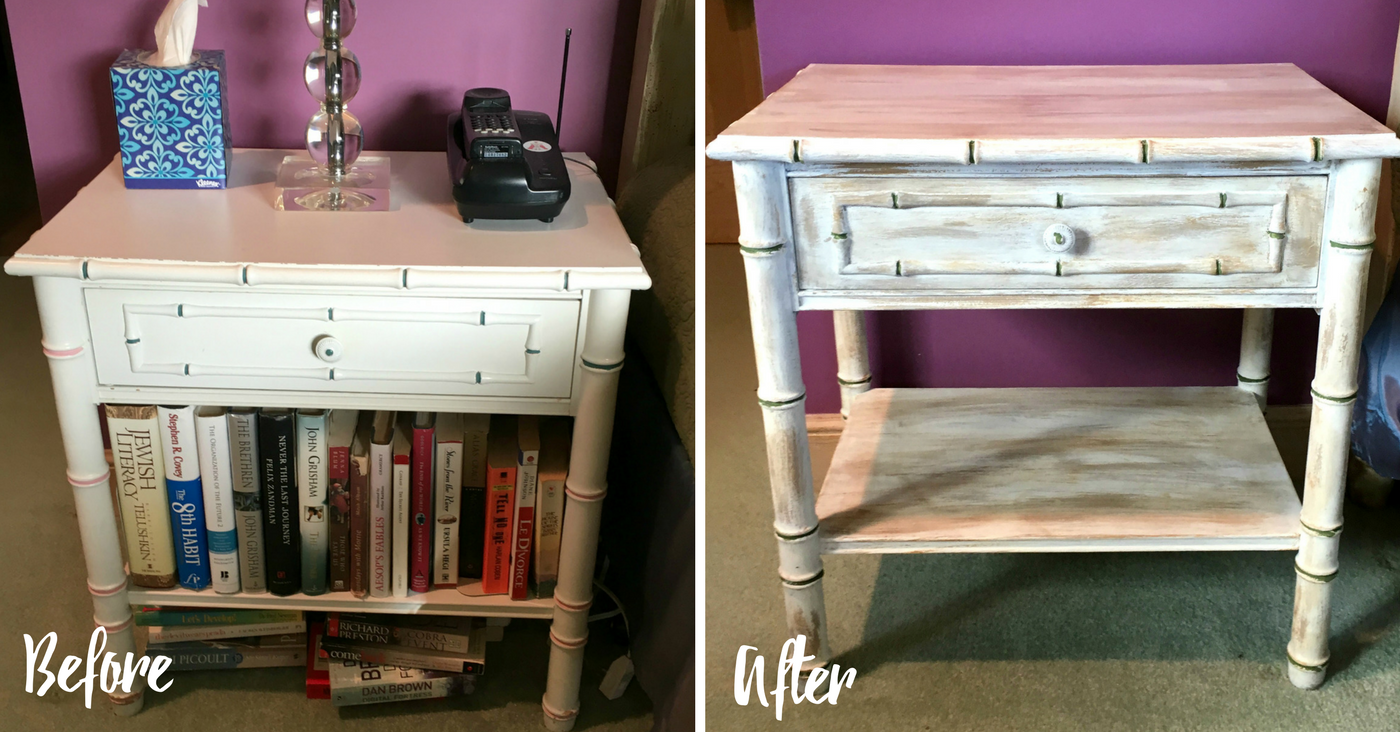 The
simple and easy way to accomplish a weathered paint finish is to dry brush the paint on in layers. Luckily, I had the headboard to as an example. When you're looking at the example try and determine what colors are underneath and what colors are more prominent. Start dry brushing on the first color and work up to the top color and blending as you go so you don't have harsh paint lines. If you have too much of one color coming through you can always add more of the base color to set it back.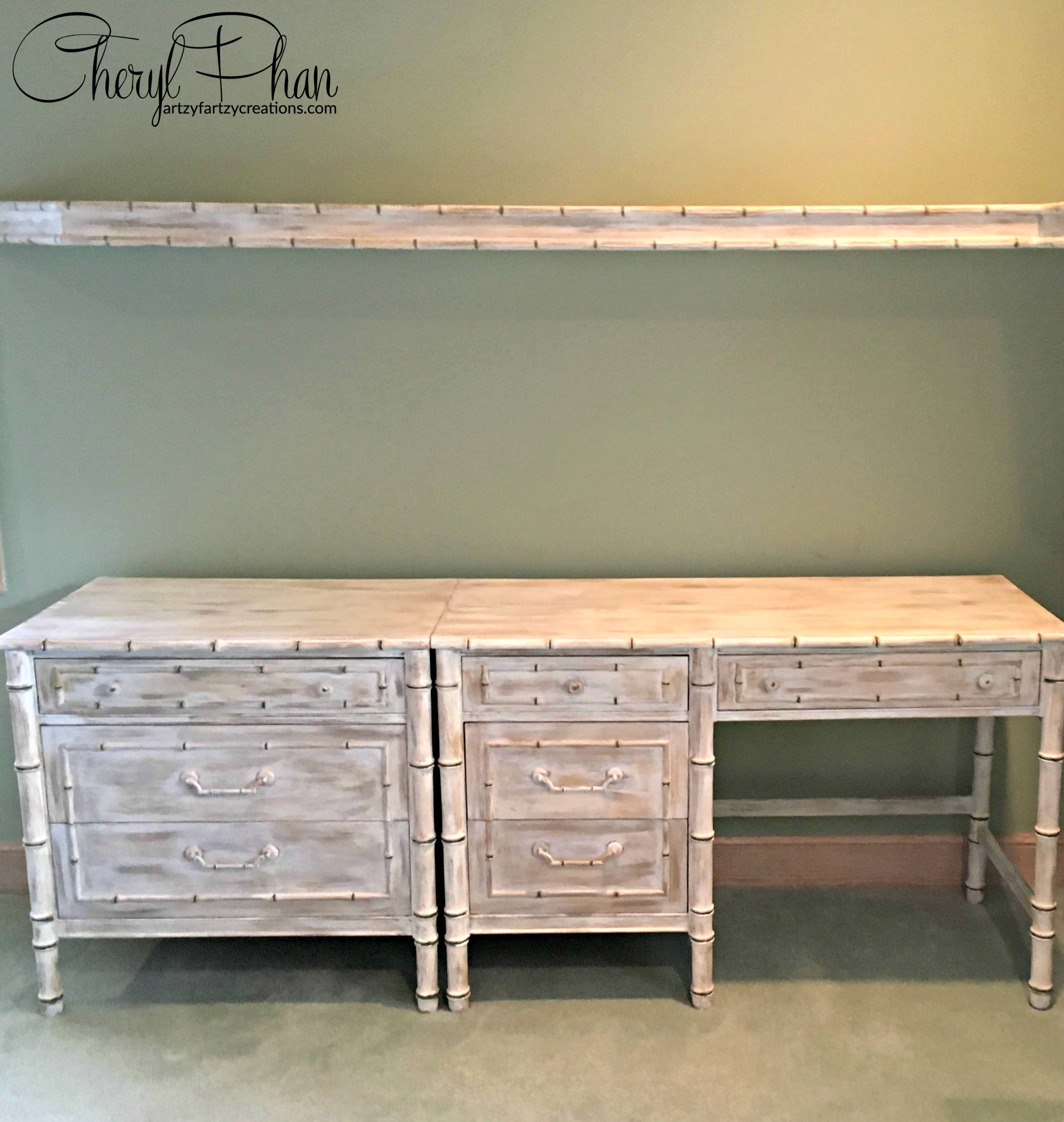 What I love about this look is, it has a beachy vibe and there are not real rules. You can use any color paints you want and as many colors as you want. If you love coastal furniture I do offer my own video tutorial on how to paint with chalk-type with a coastal look.  You can also check out my entire video library here.
I hope this furniture makeover inspires you to revamp your out-dated furniture into something you love!  If you loving seeing furniture flips and getting painting tips please subscribe to my weekly blog here! I've got a free tutorial on how to paint a silver leaf or gold leaf finish HERE. Also,  check out my favorite paint brushes in my NEW online shop.
HAPPY PAINTING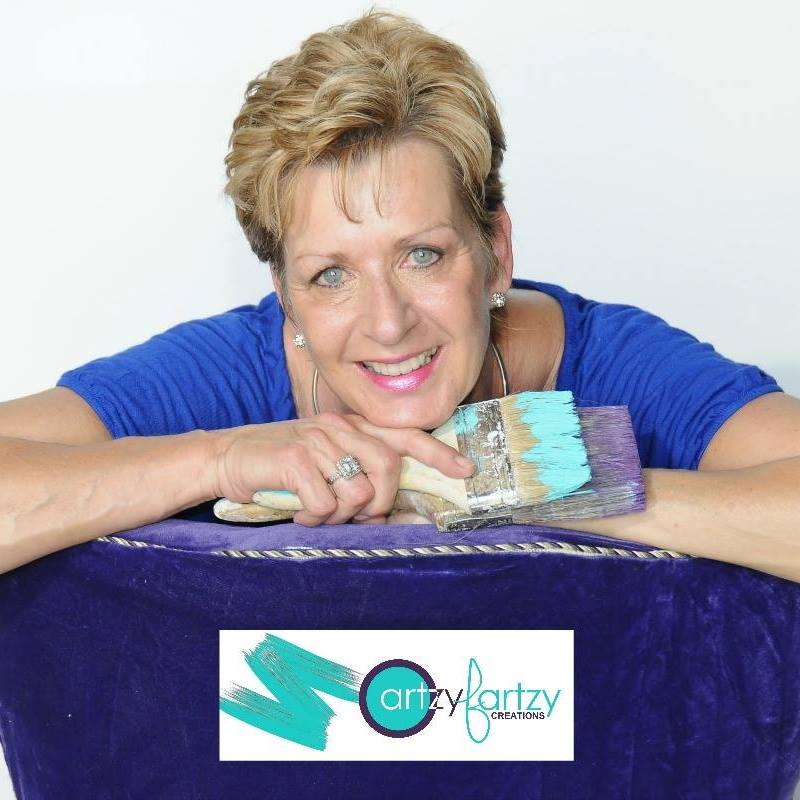 Please share my Weathered Furniture Finish pin and visit me on Pinterest for more DIY projects & painting tips!