Metallic undertones add an air of sophistication to this chrome coffee table.
With the right tools and prep work, you can paint just about anything. Let me show you how to paint chrome and give chrome furniture a new, updated life!
This post contains affiliate links from Amazon. I will make a small commission if your purchase these items from my blog. You will not be charged extra! Thank you.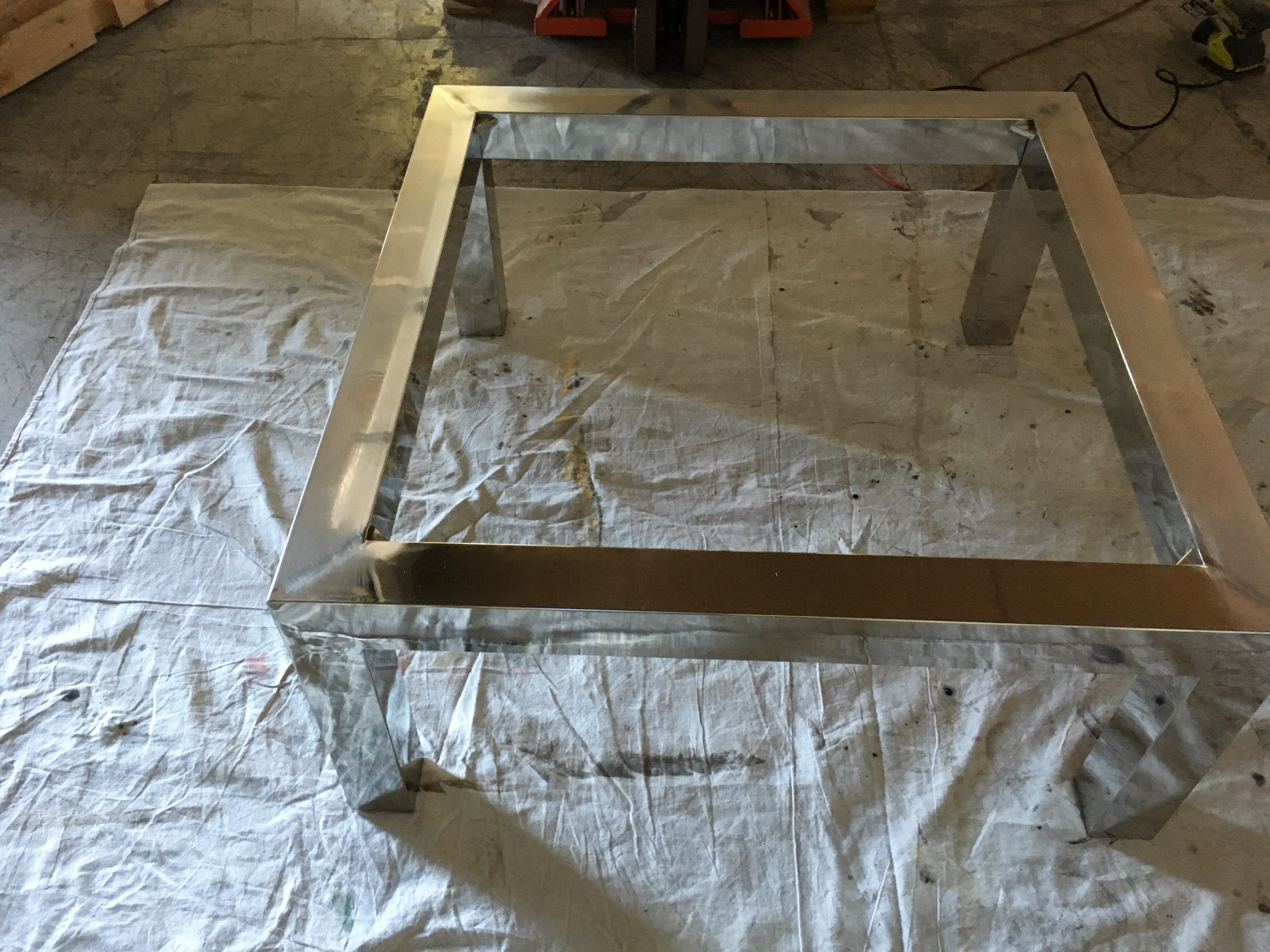 I had a client who loved the size and shape of this table, it fit perfectly in this space, but the shiny chrome just didn't go with the rest of the décor.
Here's what we did to paint it:

Step 1
Sand the table like you would any other project with 220 grit sand paper. This is probably the most important step. You must create some "tooth" for the primer to stick. When your done sanding, clean off the dust with a damp rag.

Step 2
When your done sanding, apply two coats of primer. Stix is my favorite go-to primer. It will stick to just about anything including metal and tile.
Step 3
Once the primer dried, I applied two coats of Old Bronze Metal Glow with a sponge roller and this 2-inch Cut-in Stubby brush so I would have a smooth finish.
Step 4
After the second coat of Old Bronze dries, I applied a thin coat of Wheat Metal Glow with a chip brush. Use the dry brush method in long even stocks. This will give it that brush metal look and create some depth as well.
Step 5
When it dries apply two coats of C-500 clear coat with soft brush so you don't get brush marks. I used the 2 inch AS Cut-in Stubby brush on this entire project. You can purchase one here in my online shop.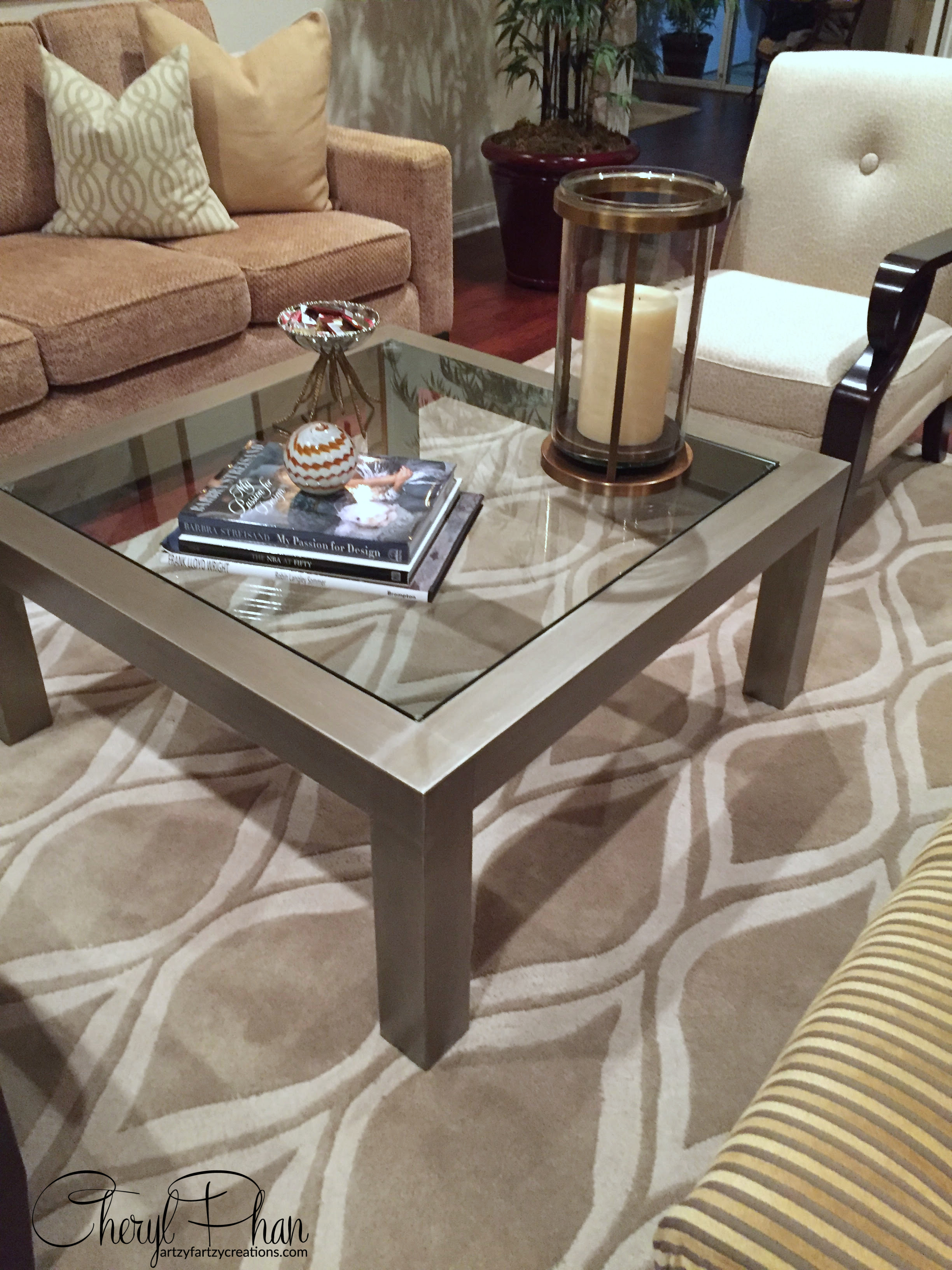 The final result is a color-coordinated, gorgeous room!
If you want to learn how to start making money with your hobby get the details HERE
If you want to learn DIY Tricks and Tips get my weekly blog HERE
HAPPY PAINTING