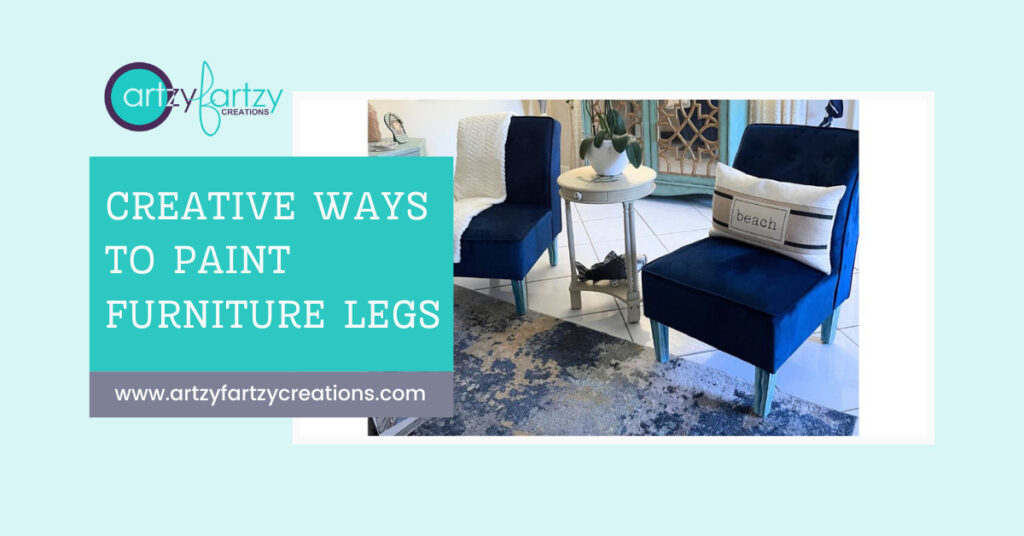 If you've known me for half a minute, you know how I like to be different and change things up a bit. I bought these two accent chairs for my living room and loved the bright blue velvet fabric, but they still needed a little pop. So, I decided to add it to the legs.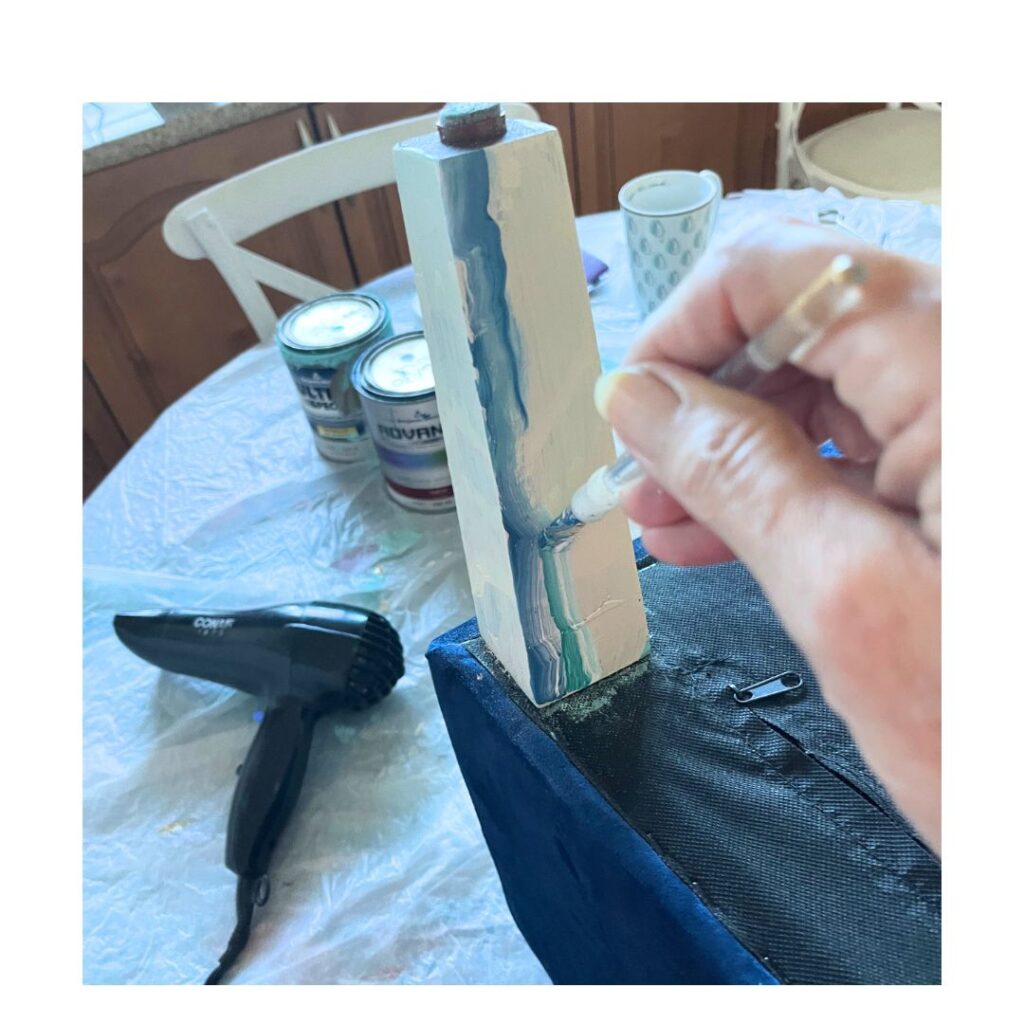 The first thing I like to do is lightly sand the finish, so it creates what I call tooth. This helps the prime stick better. Use 150-grit sandpaper and lightly sand the surface.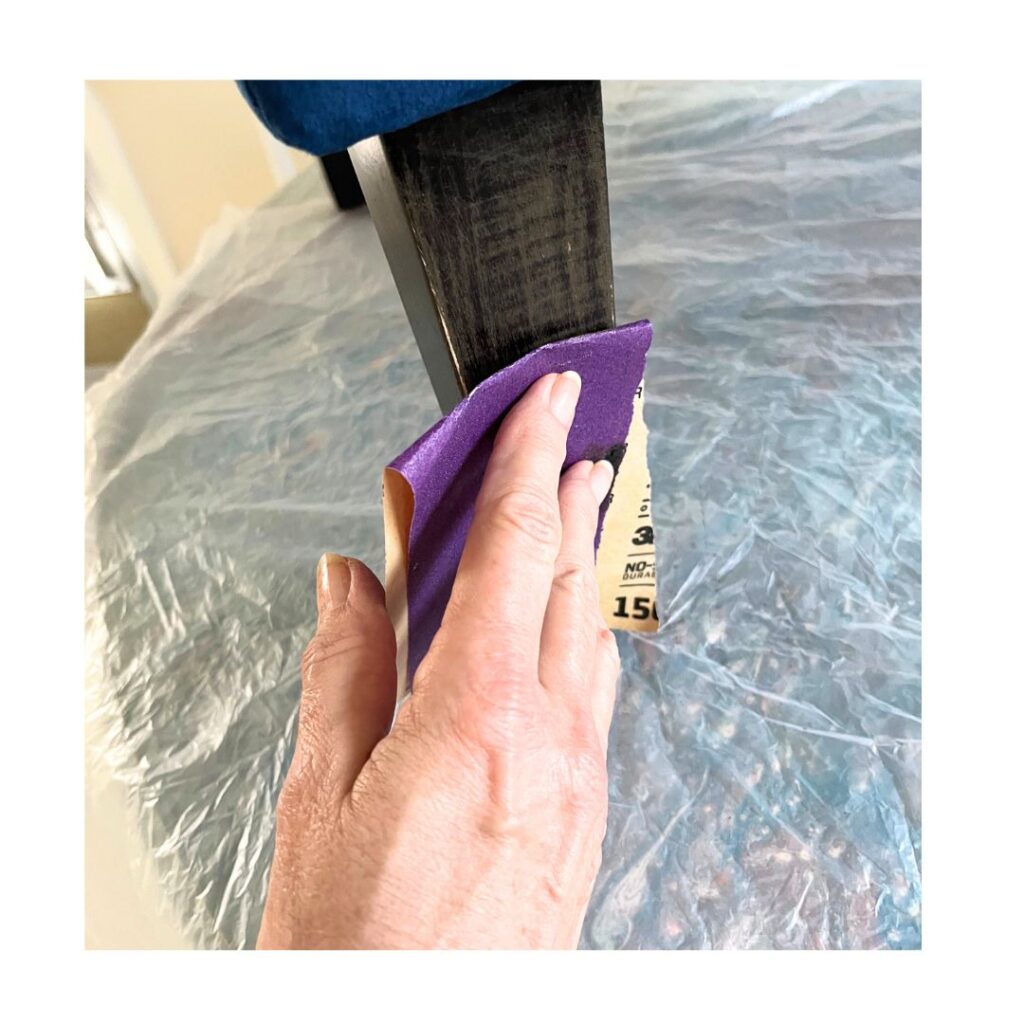 Next, you want to apply primer. The prime will help the paint to stick as well and keep the paint from scratching off.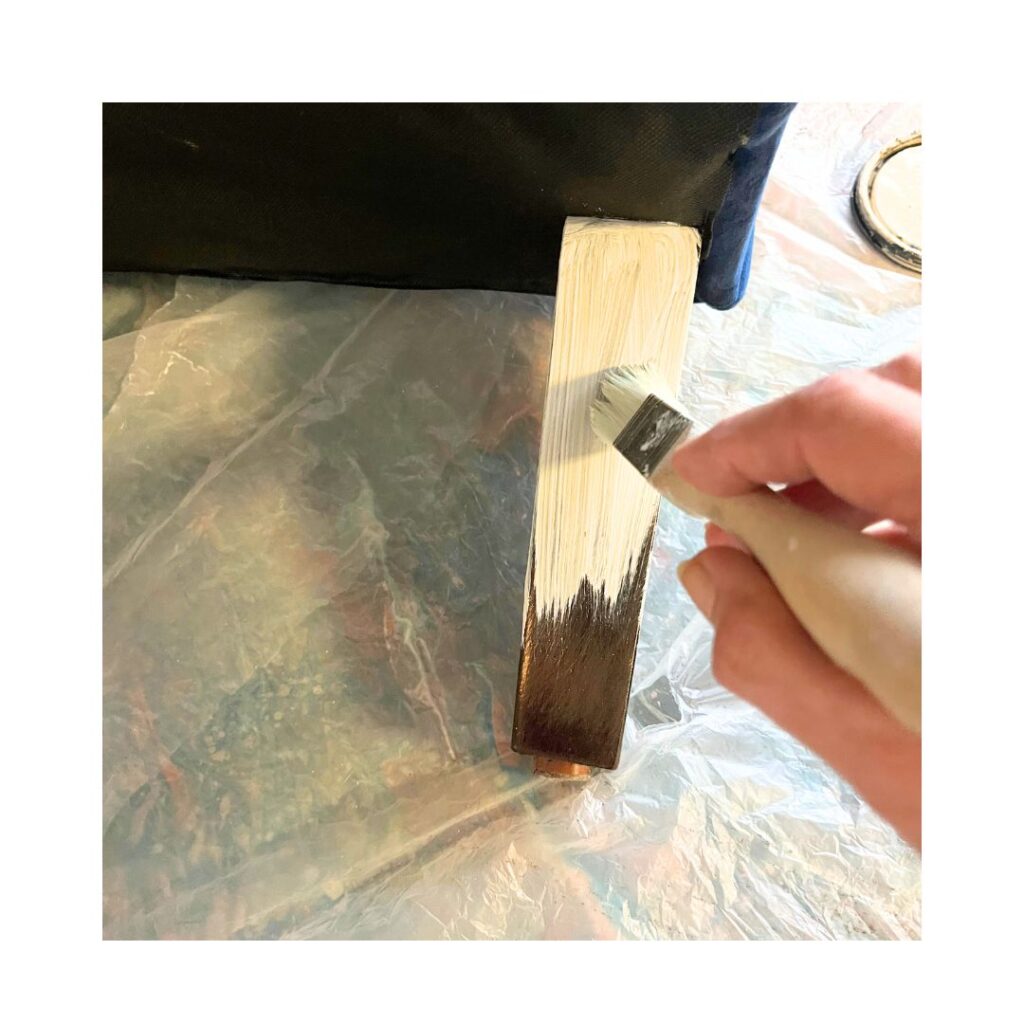 Before you start painting select 3-4 colors of paint that match your décor.
I have a coastal theme in my house, so I choose blues and whites. You only need a little bit of paint, so I just use artist paint.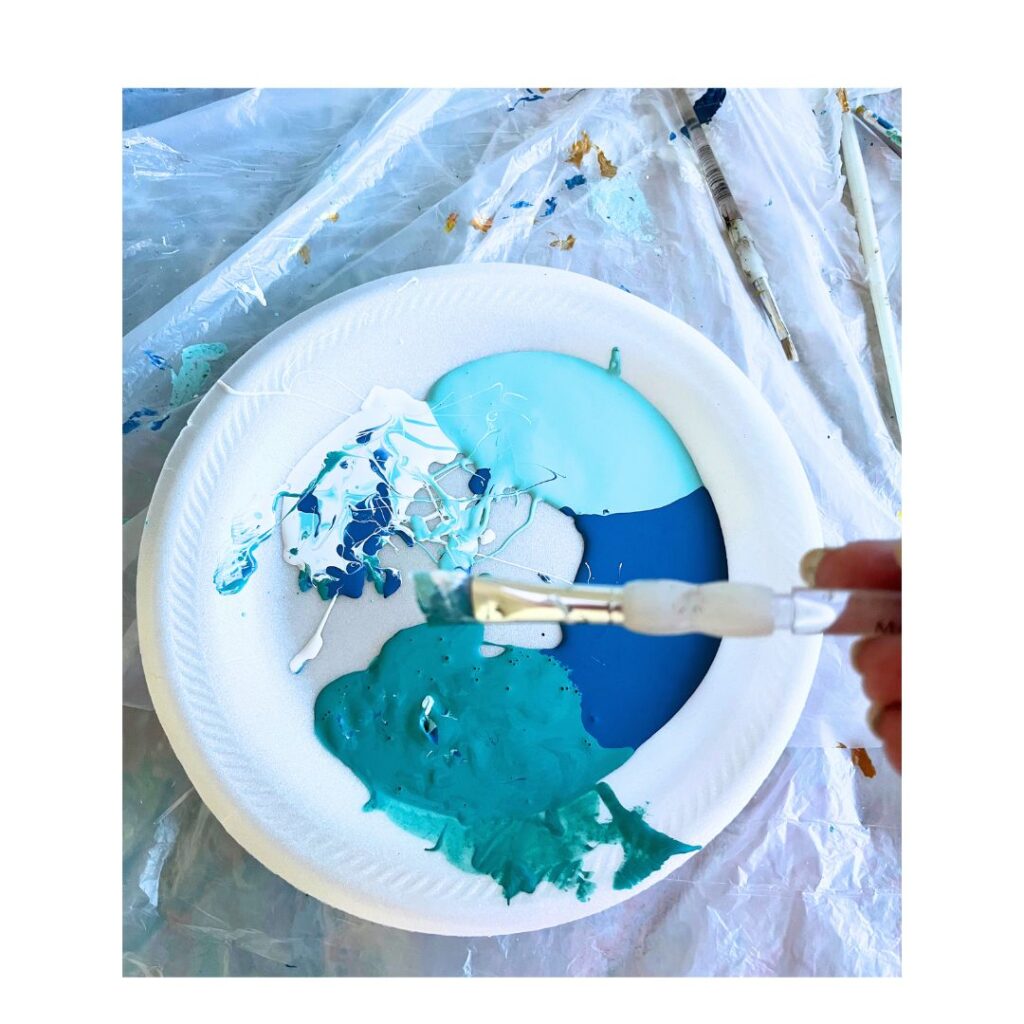 This is the fun part. Using an artist's brush dip one corner of the brush into a paint color and then dip the other side of the brush into a different color paint. I like using white, so you use the contrast. Then starting at the bottom, drag the brush to the top and wiggle it slightly as you're moving the bush. There is no rule or exact way to do this, just let your creative juices flow. Get creative and have fun.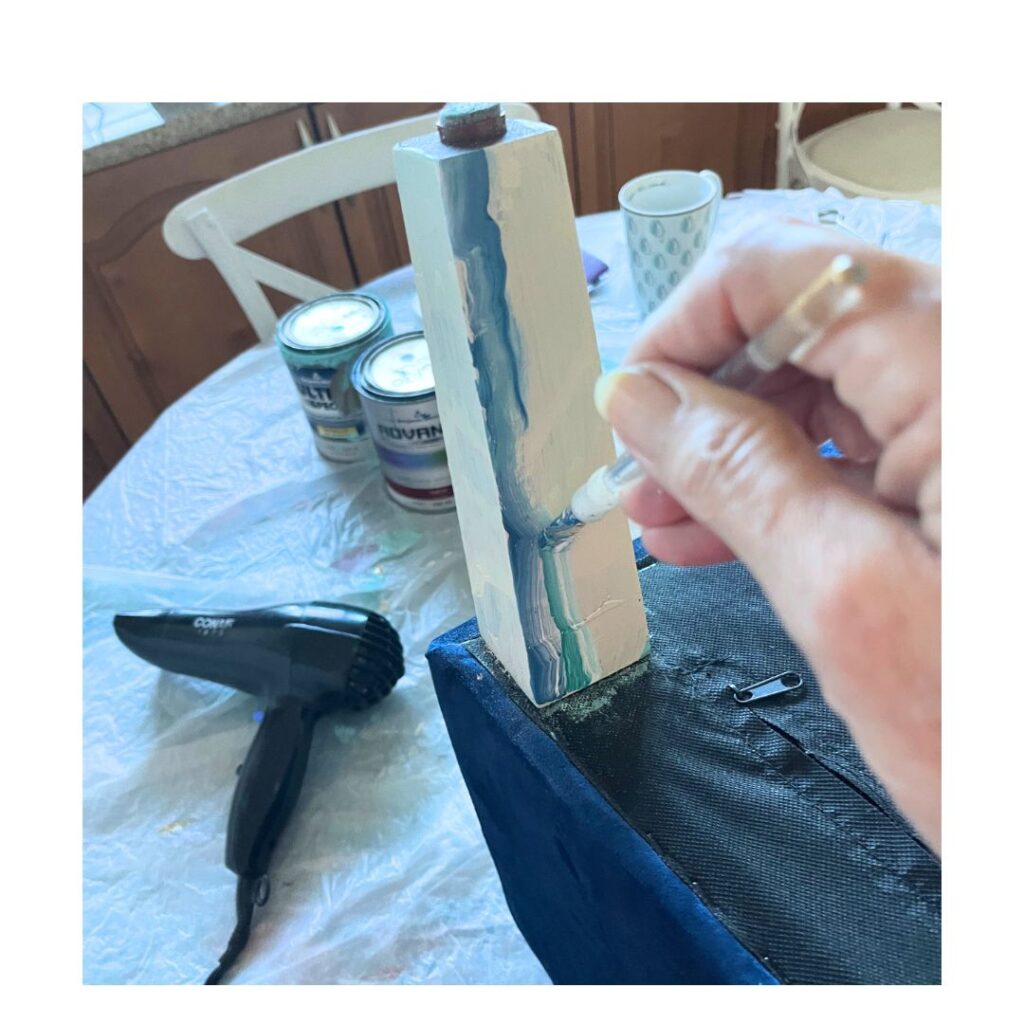 Once the paint dries add a clear coat to help protect your beautiful work.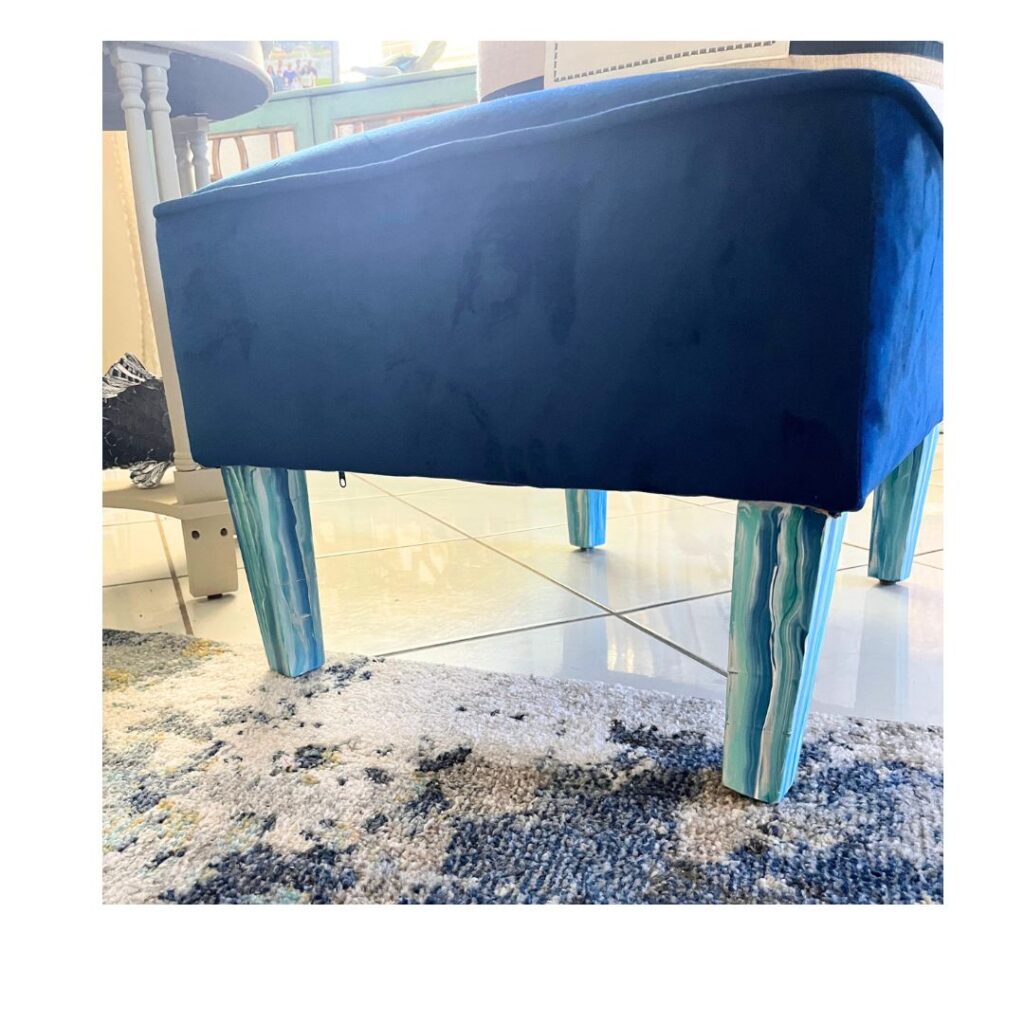 Wasn't that fun! Everything someone comes to my house they ask me where I bought my chairs. When I tell them I painted them myself, their next question is, will I paint theirs?  This little project could turn into a little business for you.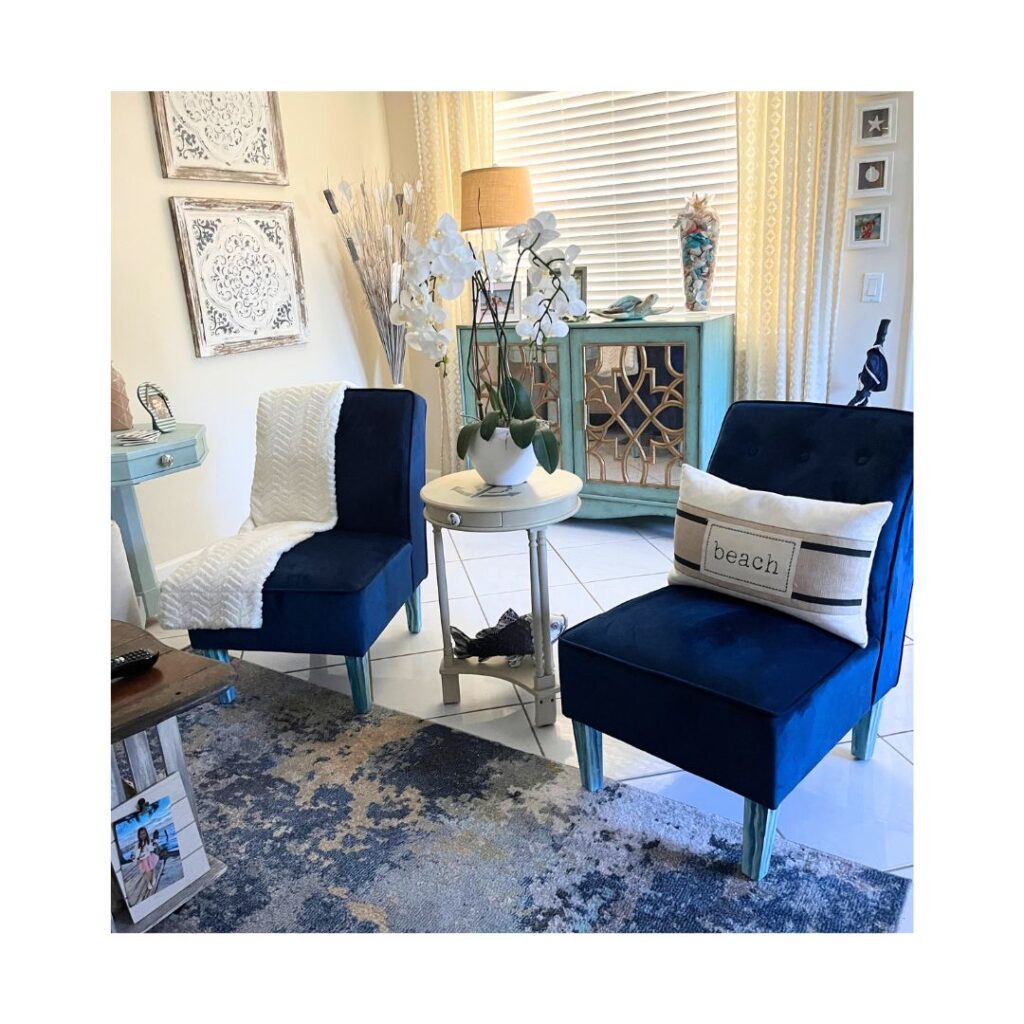 Hope you enjoyed this and got some inspiration to paint your furniture.
If you do, send me a picture I'd love to see it.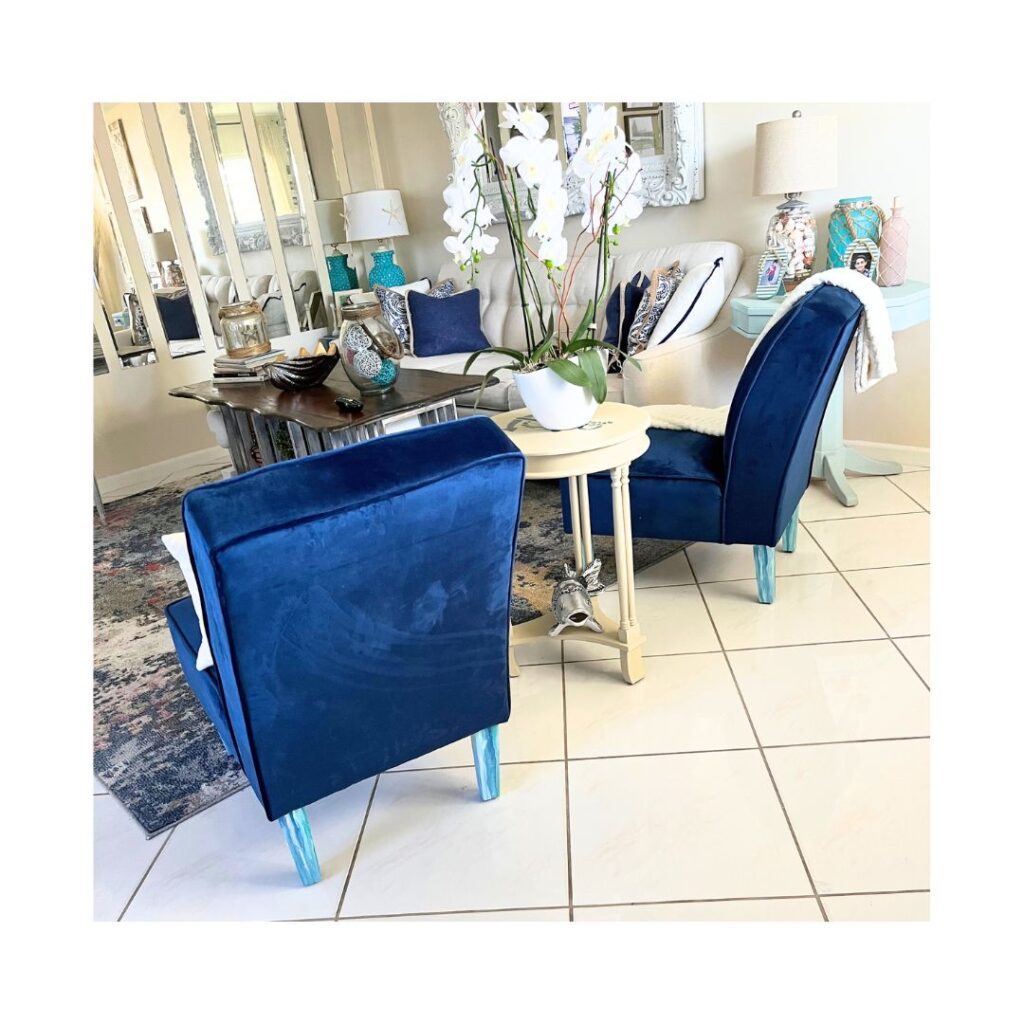 P.S. Have you ever thought about turning your hobby into a business?  Get the details HERE.
P.S.S. Get my blog jam-packed with home decorating and DIY tips:
Here's your supply list:
XOXO,
Cheryl