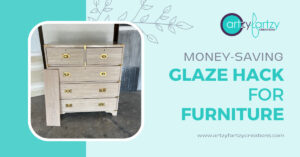 Save money with our Glaze Hack for furniture transformations as you embark on a rewarding and creative project to transform your dresser with a woodgrain finish. This step-by-step guide will empower you to achieve a stunning woodgrain effect, infusing your dresser with warmth, texture, and character while completely revitalizing your space. So, roll up your sleeves, gather your supplies, and let's get to work on this budget-friendly makeover!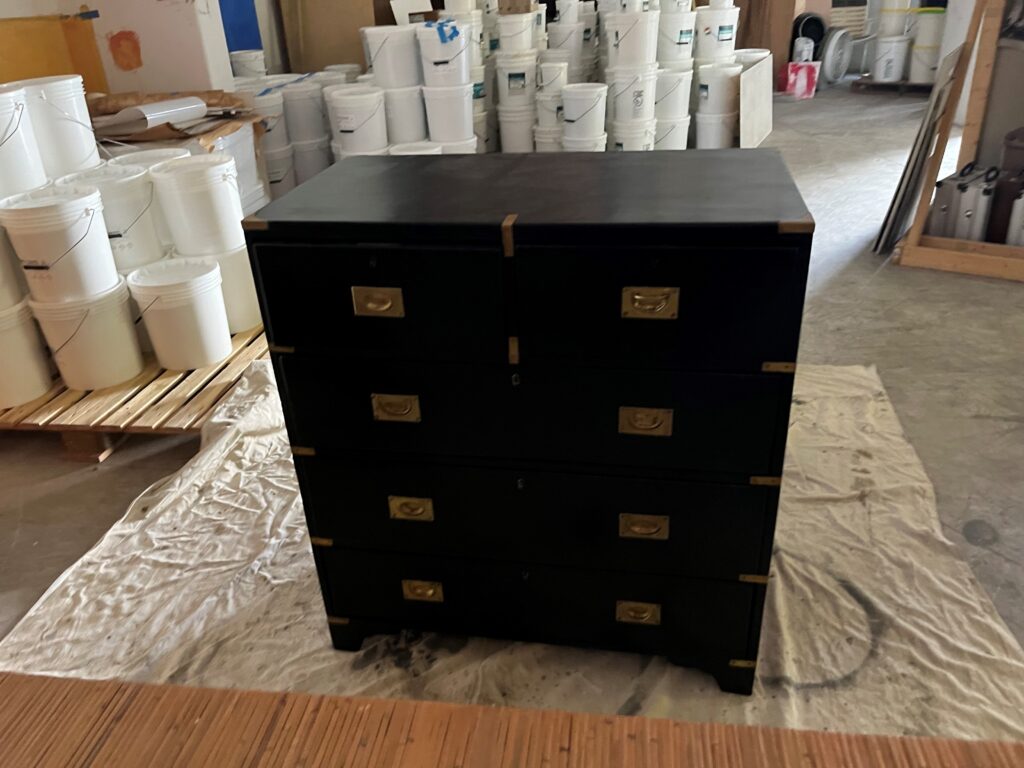 This is a beautiful piece of furniture, but it is much too dark for the room. Because this was going in a child's room, we wanted a fun and playful woodgrain look. You're going to not only love the results you're going to be pleasantly surprised at how easy it is to achieve.
Step 1: Dealing with Hardware Woes – A Challenging Start

Honestly, the hardest part of this transformation was taking off the hardware. The screws were so tiny, I had to buy a new dill bit. And a few times I had to use a butter knife.
Step 2: Preparing the Surface – A Light Sanding for Proper Adhesion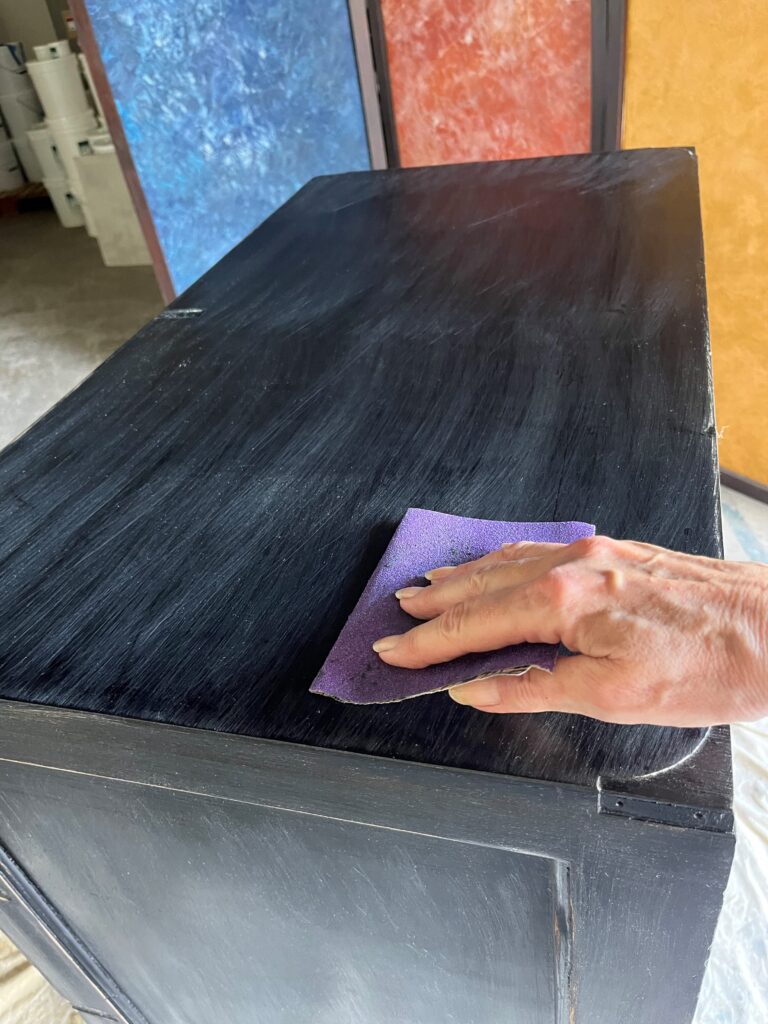 The next step is to give this dresser a light sanding with 150-grit sandpaper. You don't have to strip the paint off, you just have to give it some tooth (meaning) and take off the shine so the paint will stick.
Step 3: Primer Application – A Time-Saving Tinted Technique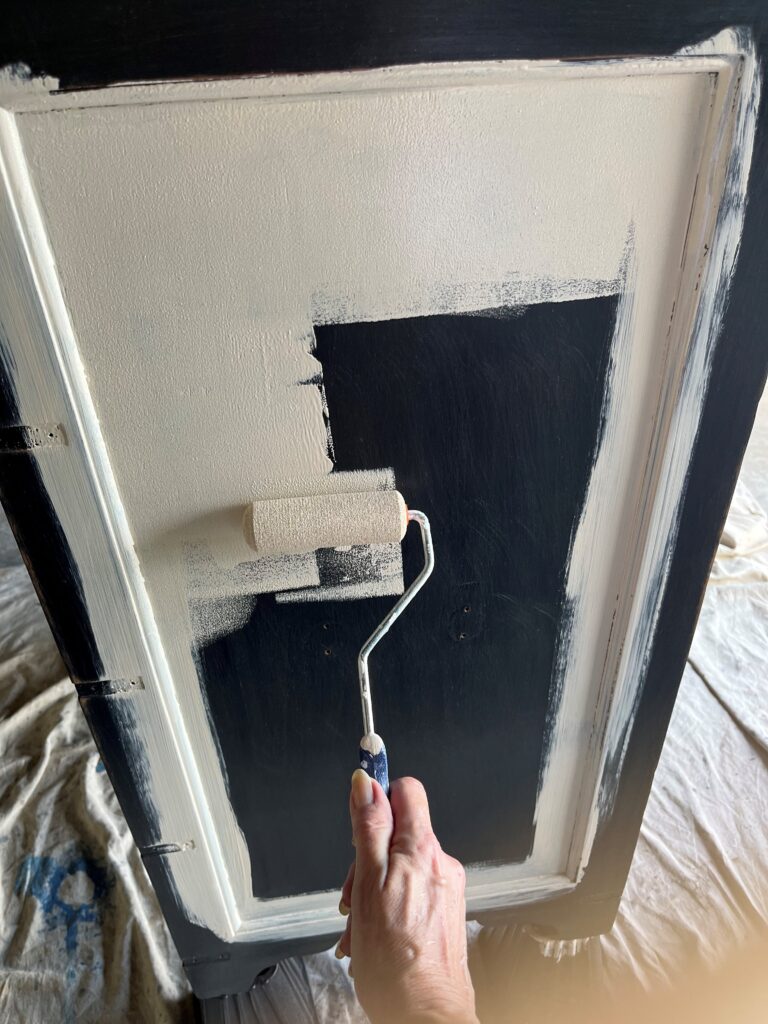 After sanding it's time to add the primer. I like to tint my primer the base color because it saves me a step from painting. It's also best to paint 2 coats of primer so you have full coverage, and it makes it extra durable.
Step 4: Taping for Precision – Achieving Clean Lines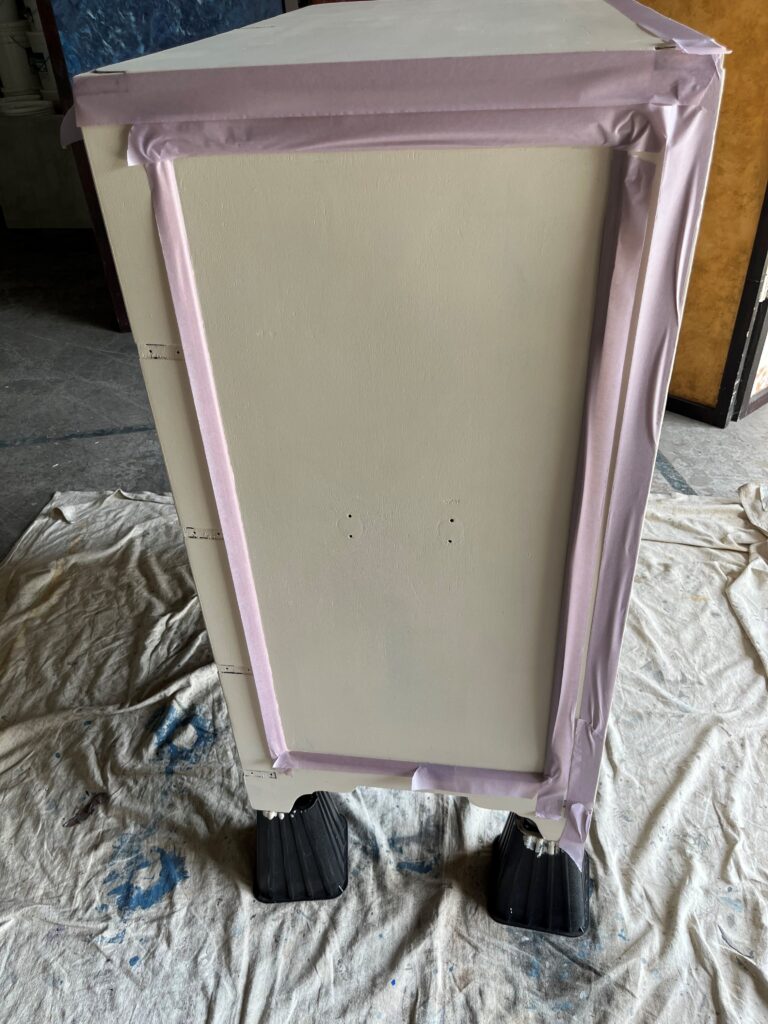 I like to tape off the section I'm working on. This way you don't have any overlap and create nice clean lines. I also use low tack tape so it doesn't pull up the paint.
Step 5: Money-Saving Glaze Hack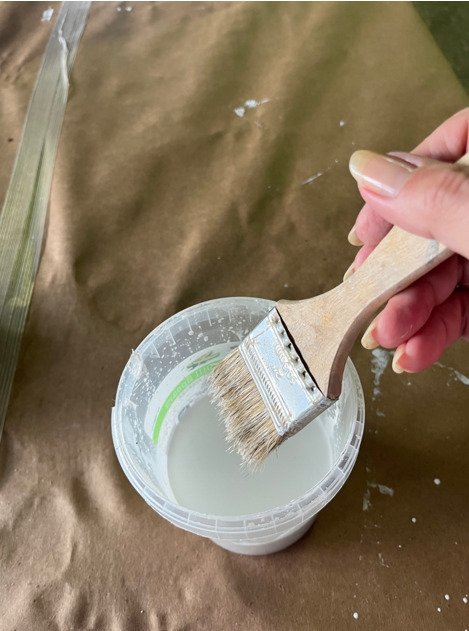 I'm going to let you in on a little secret. After spending a ton of money on glaze for many years I figured out a hack that has saved me thousands of dollars.
Discovering the Floetrol Secret
I use Floetrol. Believe it works just a good as glaze. All you have to do is mix 4 parts floetrol to one part paint. If you want it to have even more open time add some extender.
Step 6: Essential Tools – Simplifying the Wood Grain Finish Process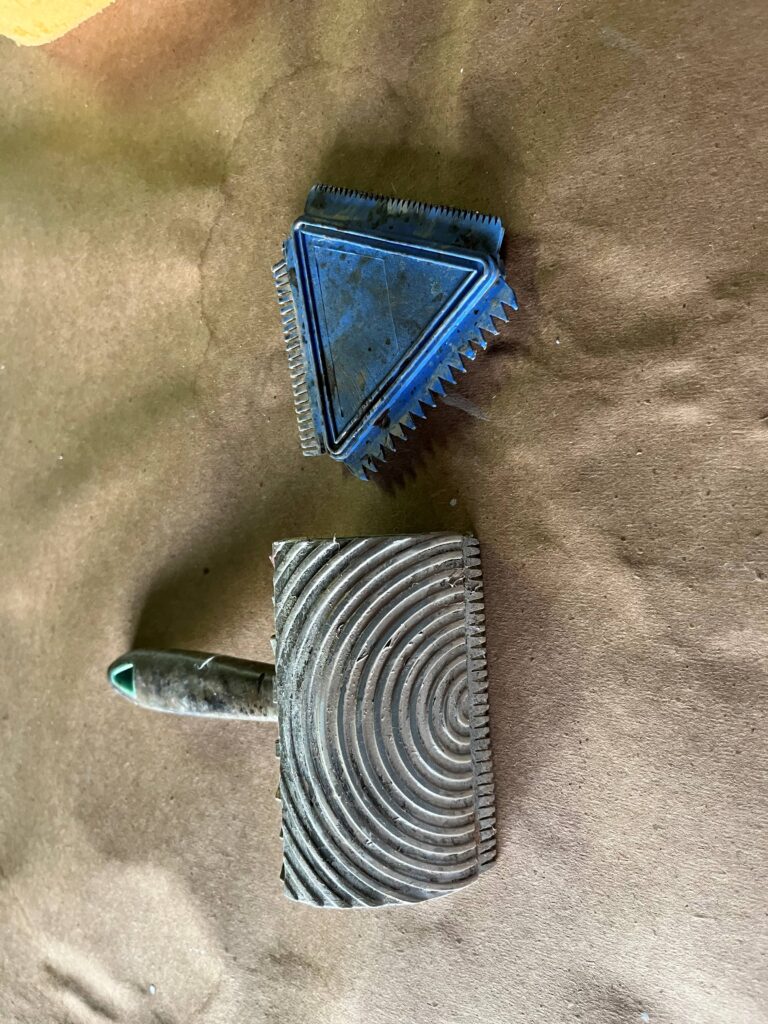 You're going to need a few tools to get started. These two wood grain tools make it easy to create a nice wood grain finish.
Step 7: Rolling on the Glaze – Beginning the Wood Grain Effect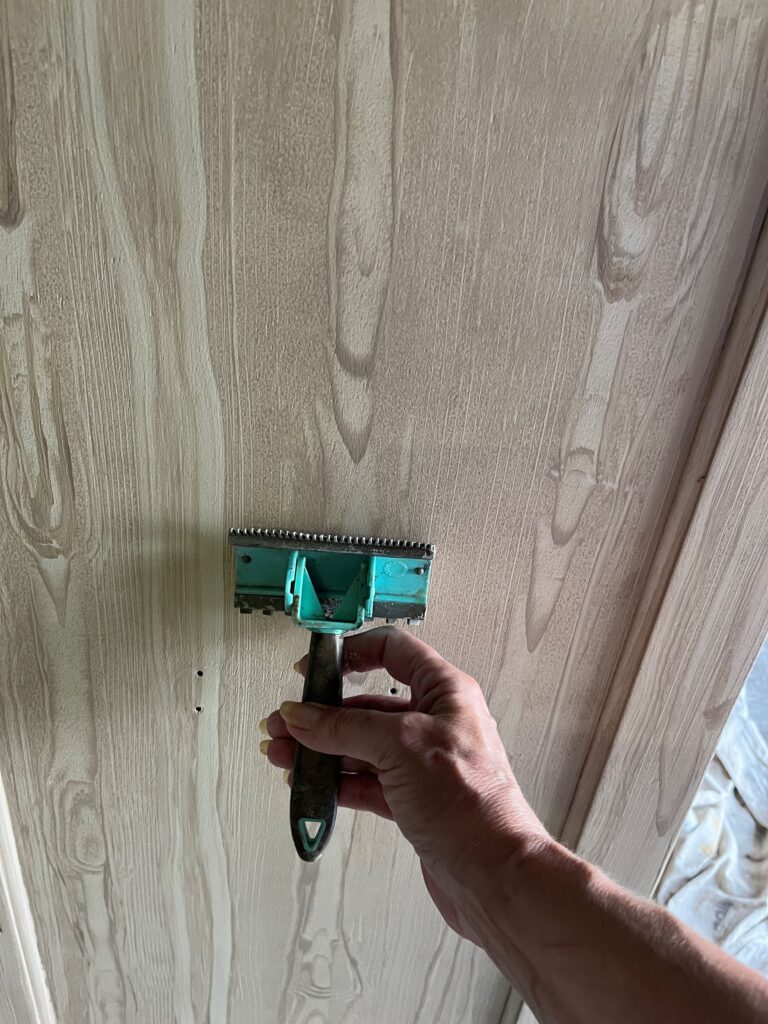 After you roll the glaze on with a sponge roller, take your wood grain rocker and start at the top. Slowly drag and rock the tool to create a wood grain look. It's always best to practice on a sample board if you have never done this before.
Step 8: Adding Finer Details – Employing the Graining Comb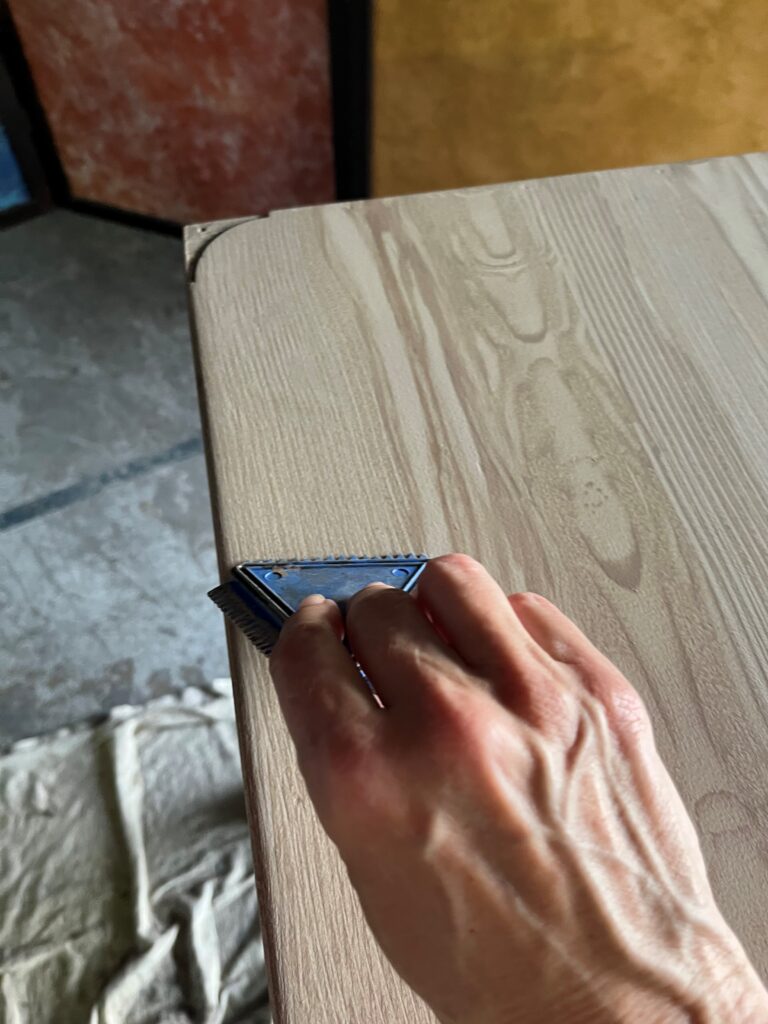 Then take the graining comb and drag it from top to bottom to create liner lines take run the long side of the grain.
Step 9: Preserving the Beauty – Applying a Protective Clear Coat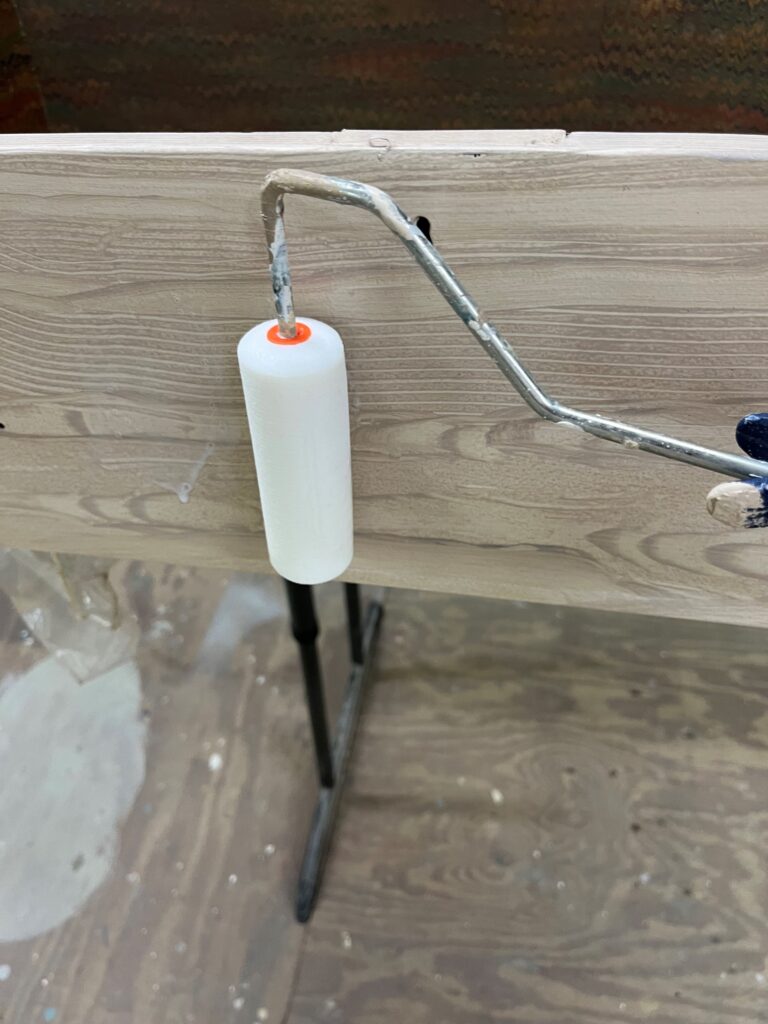 Once the glaze is dry, apply a clear coat to protect your beautiful work. I like to add at least two coats especially if it's going in a kid's room.
The Finished Product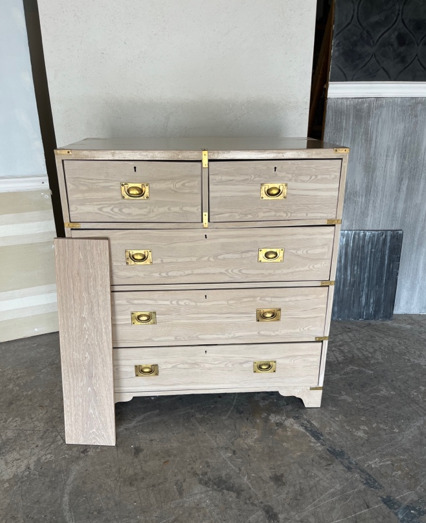 This is the finished project. Sorry I didn't have a better picture, but I did this in my studio for my client. They gave me this piece of wood to do a color match.
They were beyond impressed and loved the dresser. If you have any questions, feel free to reach out. Hope this gave you the inspiration to transform your own piece of furniture.
P.S.
Do you have a hobby that you would like to turn into a business, making money doing what you love? Get the details HERE.
P.S.S.
Get my blog jam-packed with home decorating and DIY tips.
Here's your supply list:
XOXO,
Cheryl