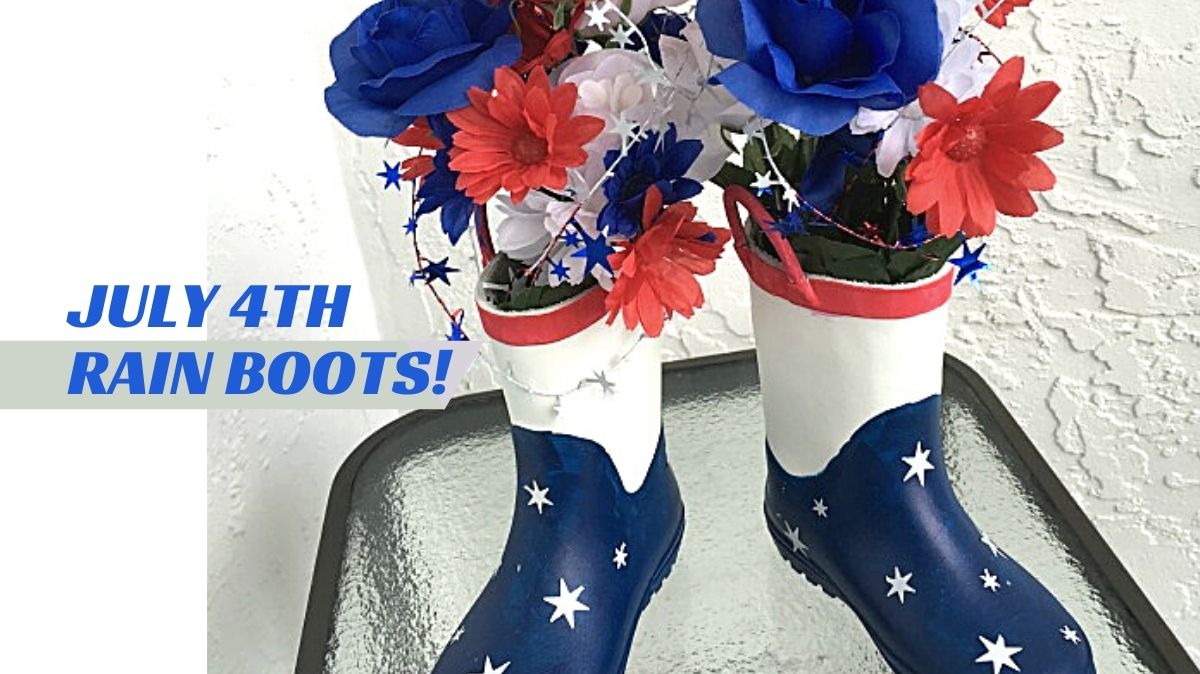 They say you can take the girl out of the country but you can't take the country out of the girl. If you're looking for unique home decor for July 4th this year, I've got a treat for you.
How cute is this! And it only cost $6.00 to make them.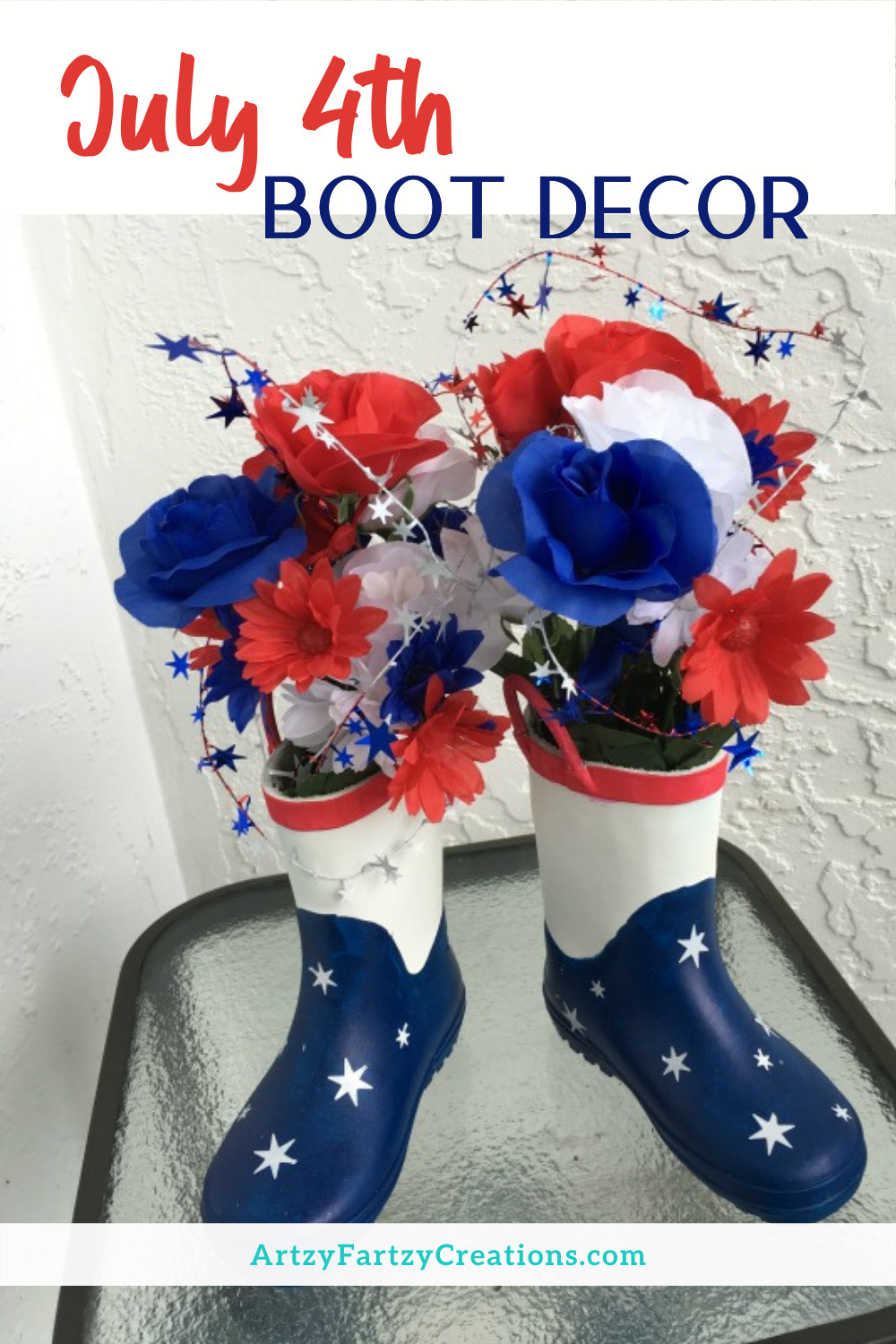 Do you have an old pair of boots lying around that you will probably never wear again? I did, I think I bought them to go to a themed party years ago.  In fact I forgot I even had them until I saw this idea on Pinterest.
Most of these supplies can be bought at the dollar store and Michaels. If you don't have a pair of boots, try going to Goodwill or a thrift shop. Payless shoe stores might even have a cheap pair.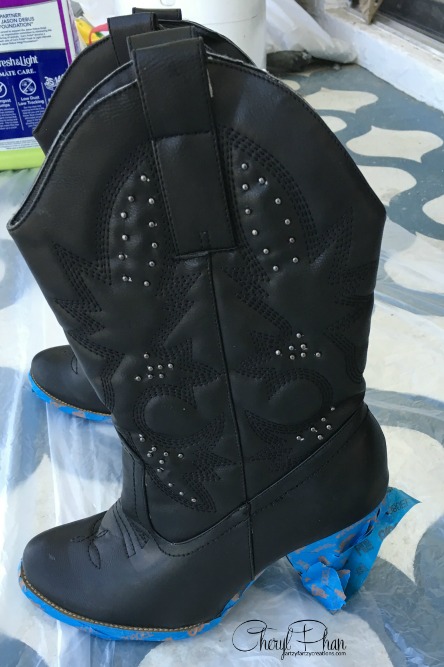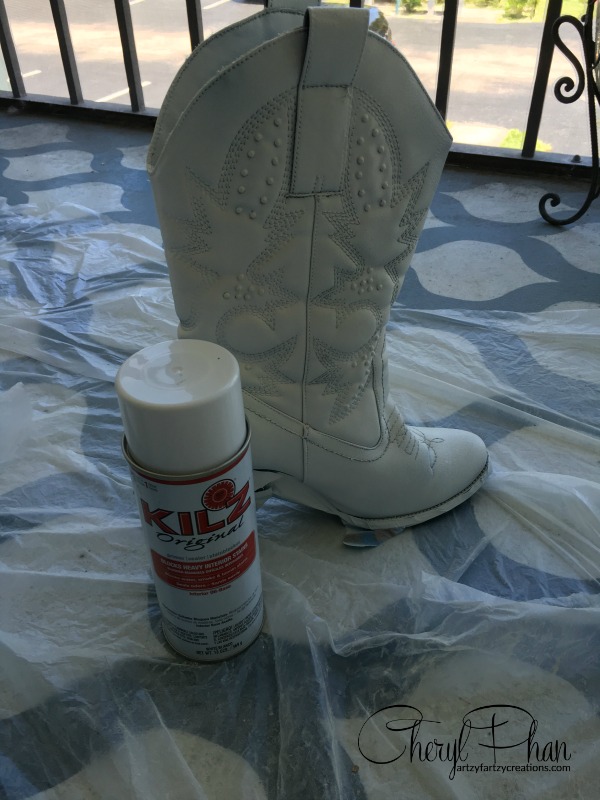 You will notice I didn't use white paint, that's because I sprayed the boots with white primer first and used that as my white color. Every pair of boots will be a little different so the first thing you want to do is decide where you're going to paint each color. After you're done painting let the paint dry.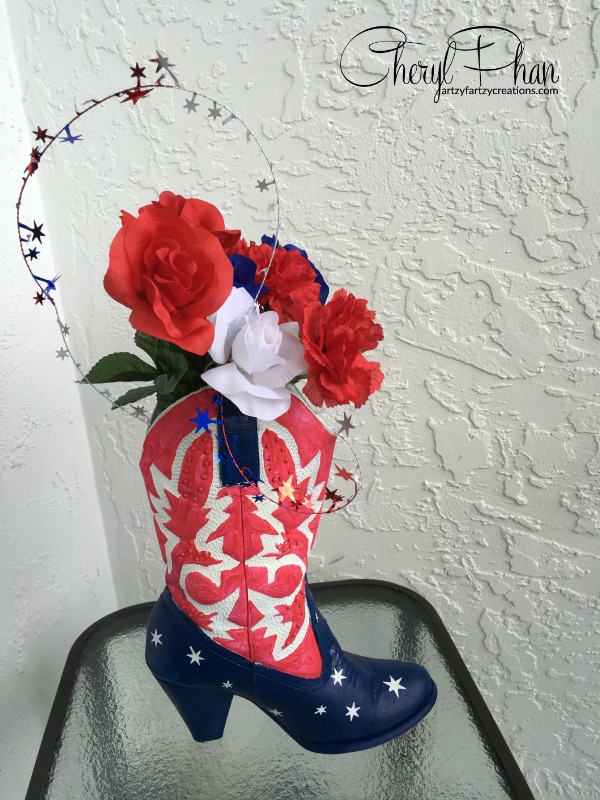 4th of July Boot
I actually painted these while I was watching TV and texting on my phone.  I used Elder's glue to glue the stars then sprayed it with a clear coat. Just an FYI, the clear coat I used toned the intensity of the red and blue paint. If you're not going to display your boot decor outside, it's not necessary to clear coat them.
Lastly, I cut the foam in half and pushed it down into the boot to hold the flowers in place. I used the leftover wire with the stars to add a little more decor.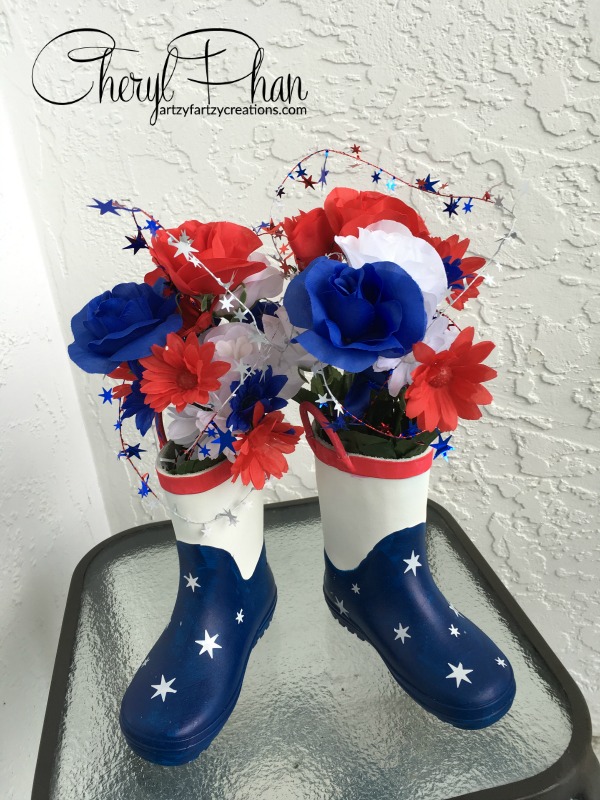 I thought it might be fun to paint a pair of kids' rain boots for my granddaughter. She loves getting presents in the mail from me.
If you want to learn how to start making money with your hobby get the details HERE
If you want to learn DIY Tricks and Tips get my weekly blog HERE