When you grow out of your little girl room and it's time for a big girl room, what do you do?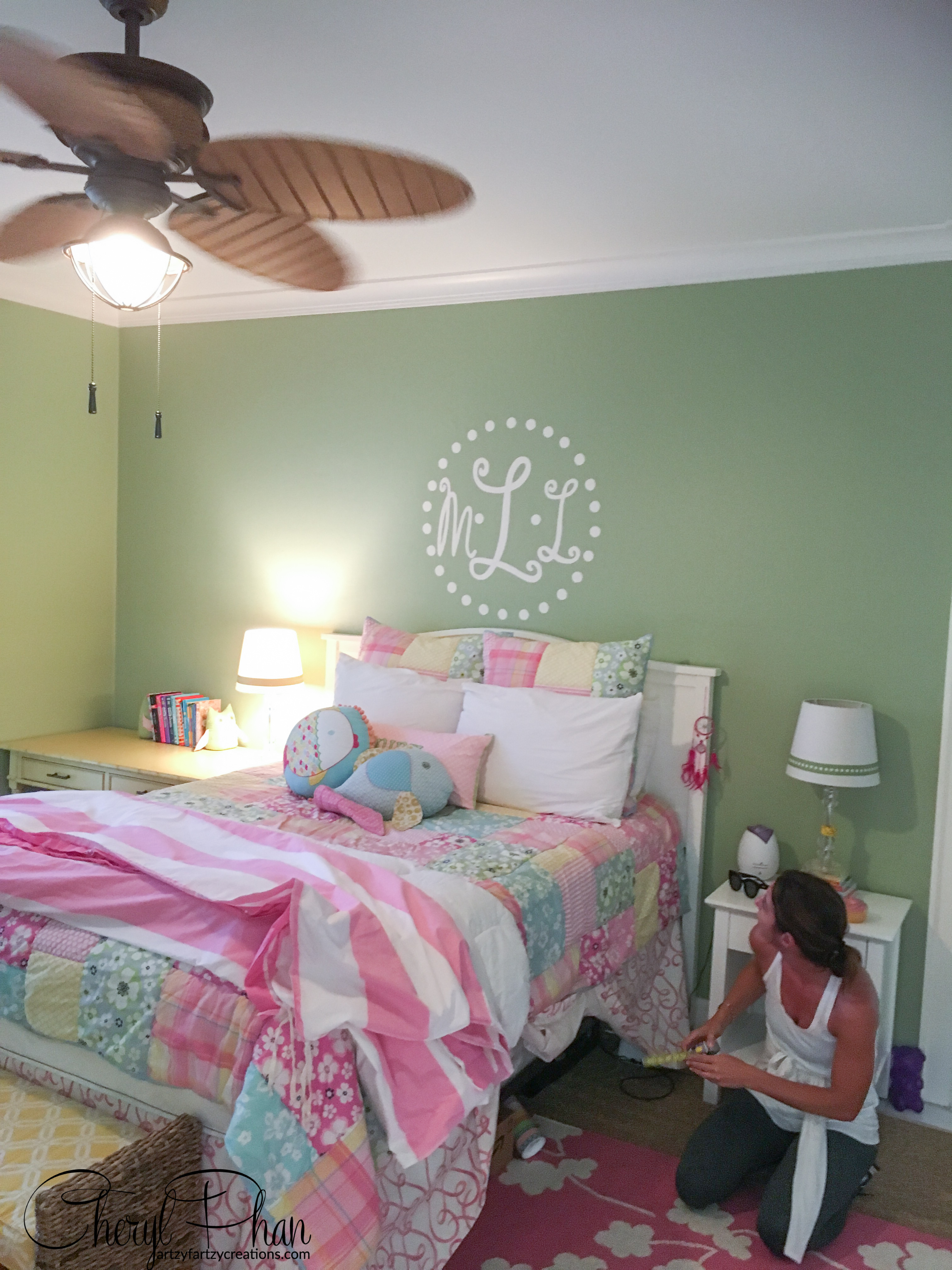 You step it up a notch and do something totally fun and funky, like paint black and white stripes on the ceiling.
And I've got 2 simple tricks for a perfect striped ceiling!
(This post may contain affiliate links)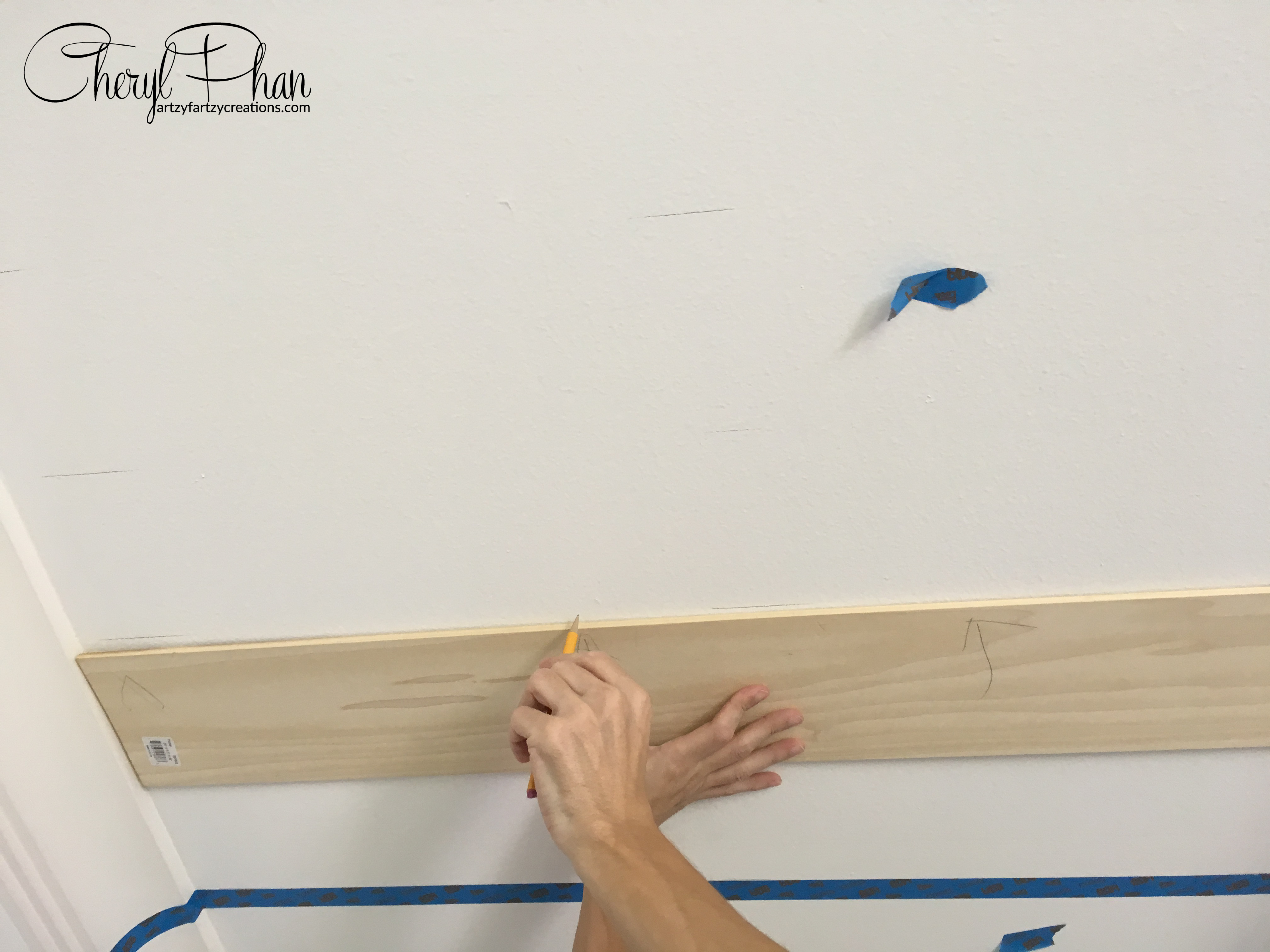 So, I have to tell you, getting the tape to go straight was a bit of a challenge. I tried to use frog tape but it was looking a little wavy; I think the tape had some stretch to it. So, I decided to try something I've never done before. I needed to get a straight line so I used a piece of wood I had laying around the studio and to draw a line the width I needed. It worked out great.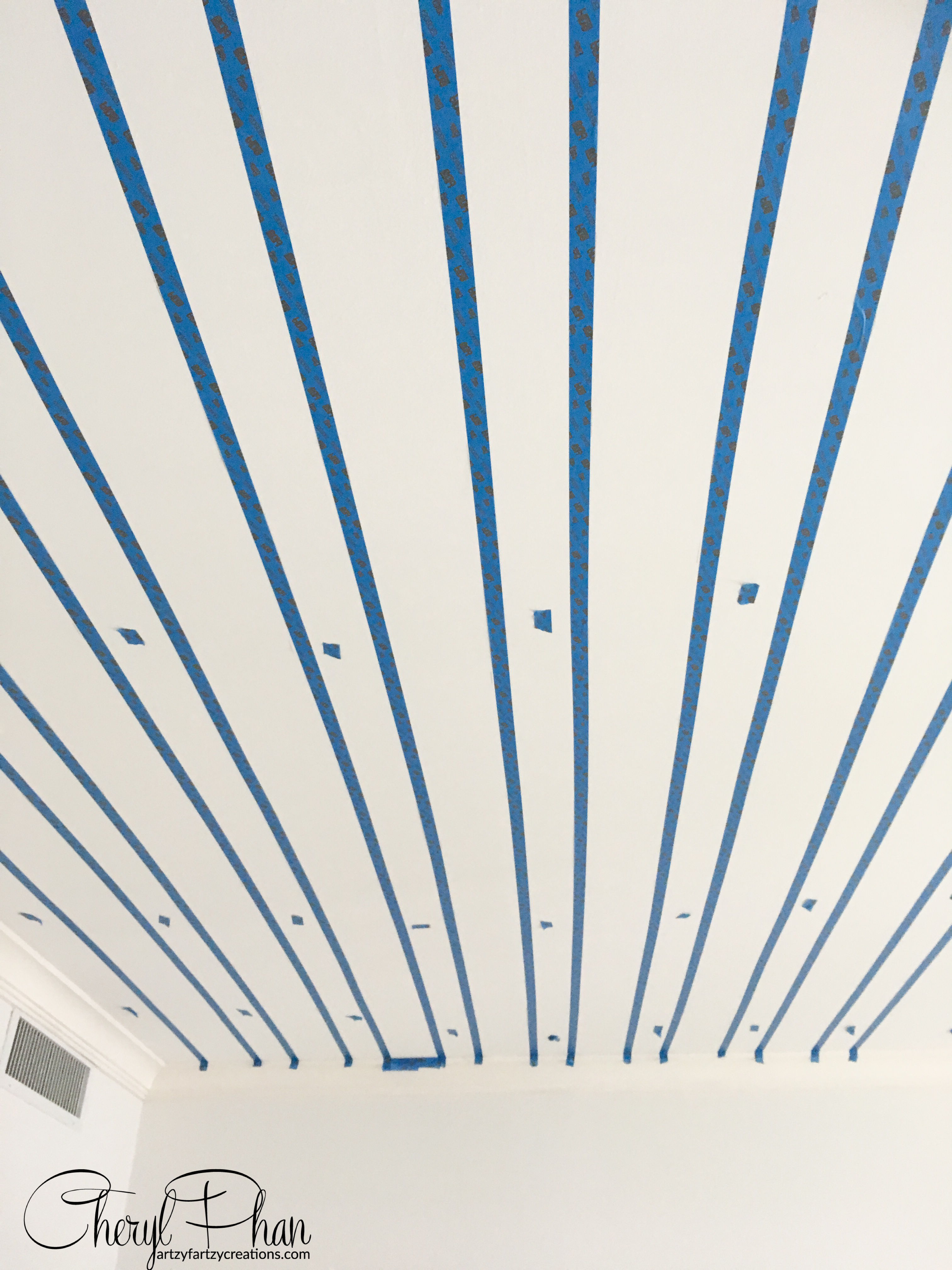 Then I used low tack blue tape and ran it from one end to the other. Make sure you did cover the pencil mark with the tape. When you paint in the stripe you want to cover it up. It's best if you have someone help you unroll the tape while you apply it to the ceiling. Then step back every few minutes to make sure it's straight.
As you can see I added a small piece of tape to every other stripe all the way down the wall. This way you won't mistakenly paint the wrong stripe. I also added a piece of tape at the end of the stripe was painting so I didn't get paint on the molding and to help guide me. Believe me, when you're painting upside down it's easy to make mistakes.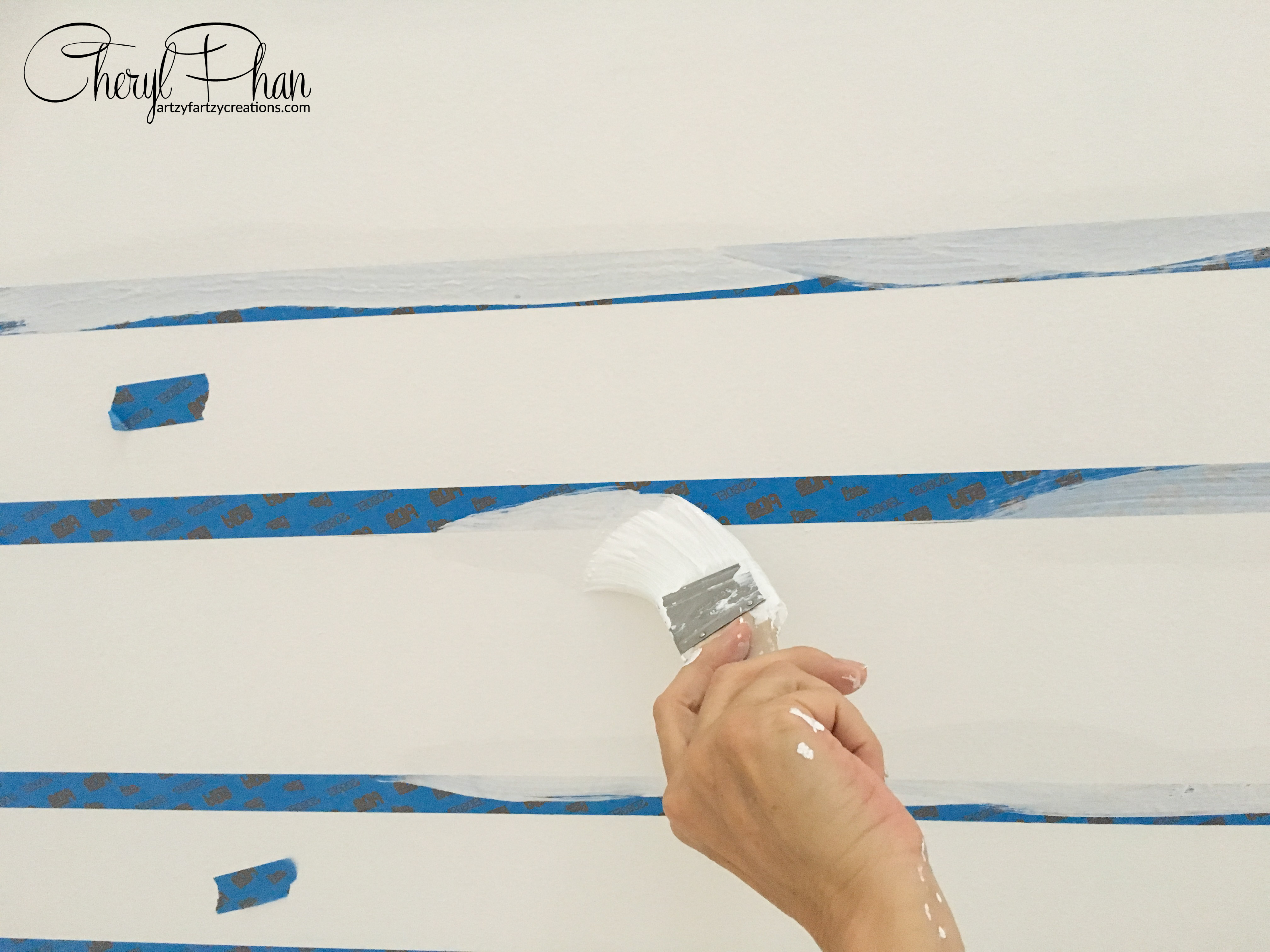 This is the best trick ever. I used the ceiling paint to seal the tape so it wouldn't bleed through. The last thing you want to do is a ton of touchup especially on the ceiling. Paint the inside seams of the stripes you will be painting. Use just enough paint to create a seal.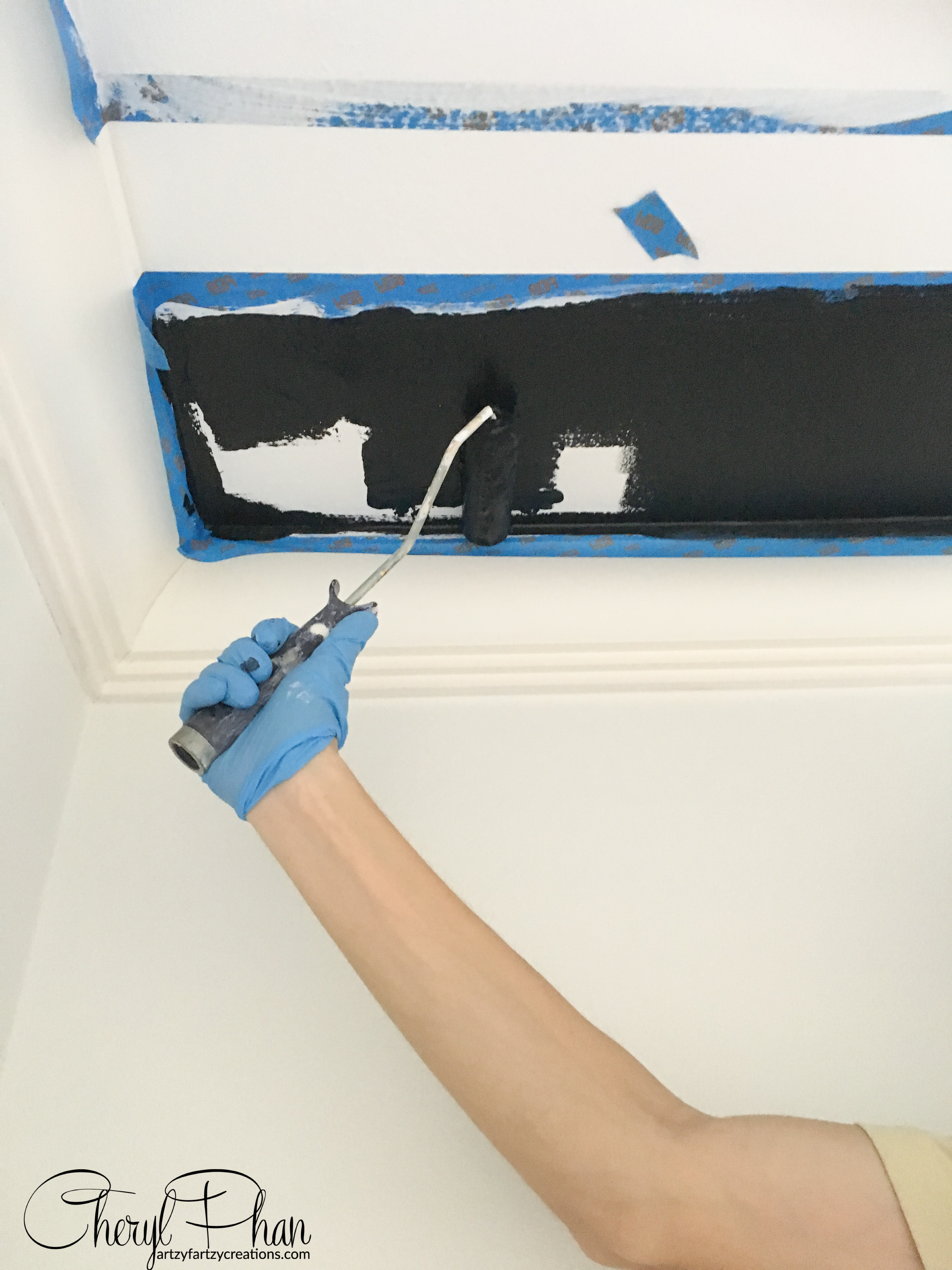 Use a 2-inch Cut-in Stubby paintbrush and cut in at the end and then roll on your favorite paint color with a hot dog roller. It's easier to manage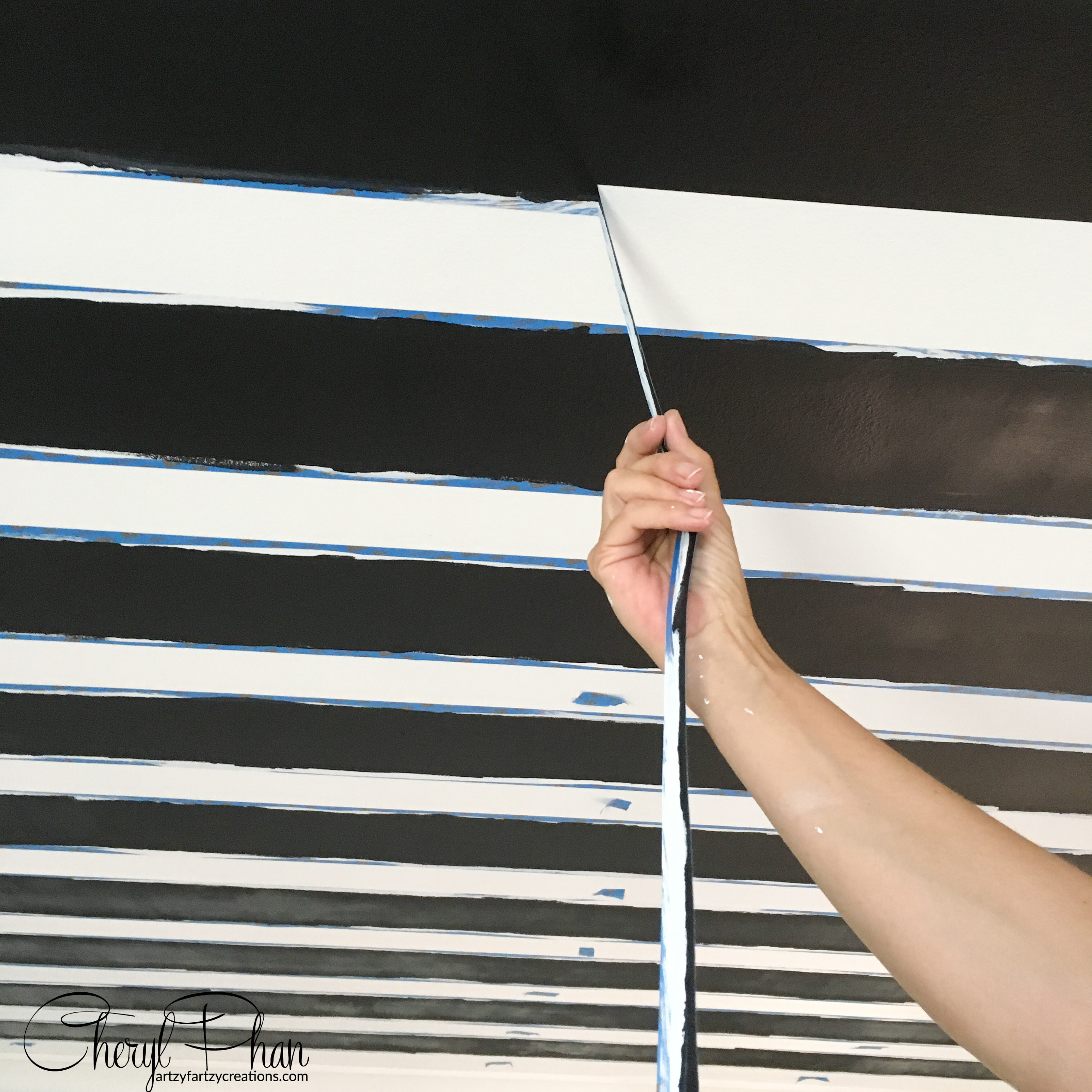 Once the paint is dry to the touch, remove the tape and watch your masterpiece unfold. It's like the big reveal.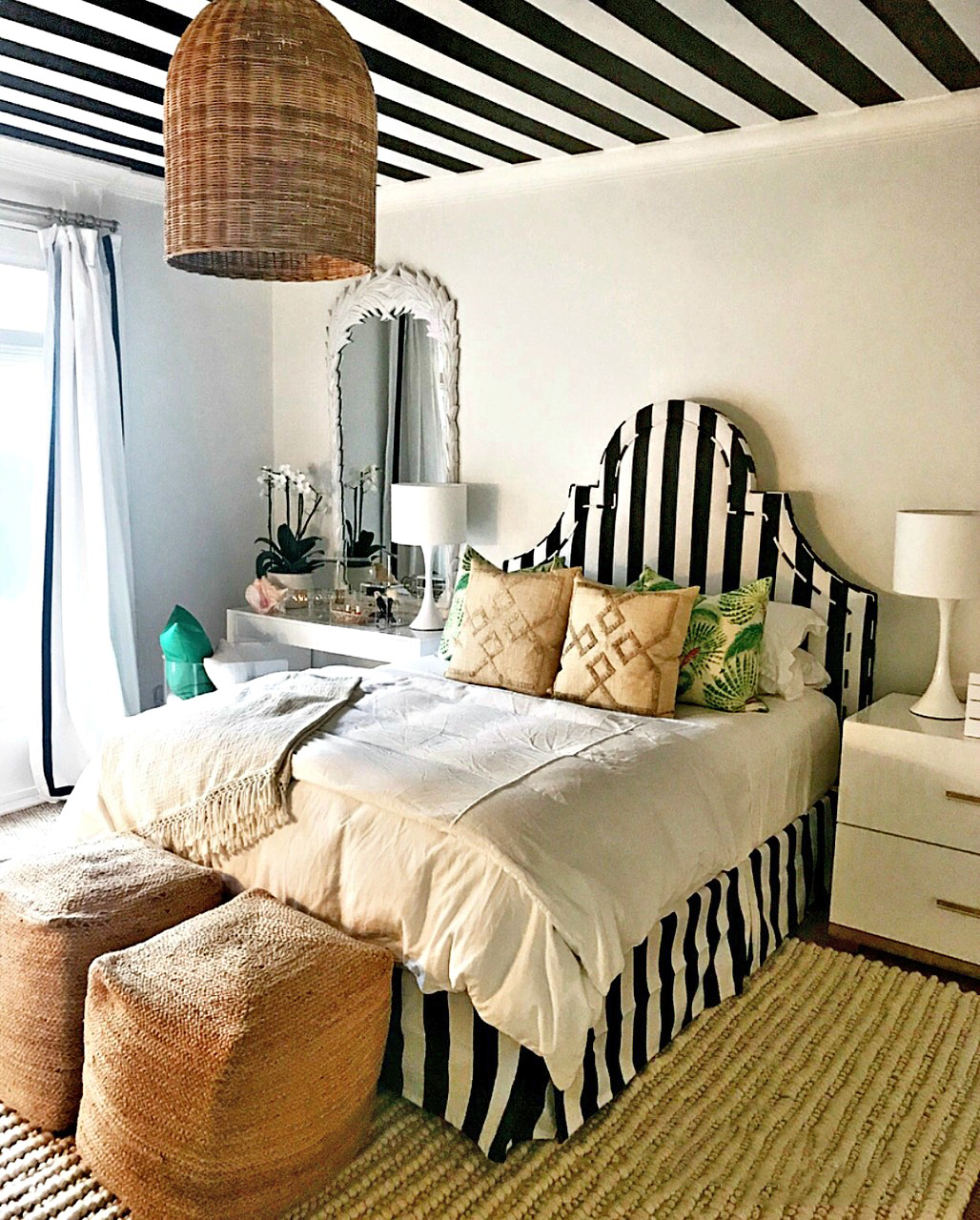 Isn't it amazing how a little bit of paint and a little creativity can transform a room?? Now, this is a BIG GIRL'S room to show off to your friends.
If you like this you're going to LOVE my previous post: Perfect Stripes Every Time Nursery …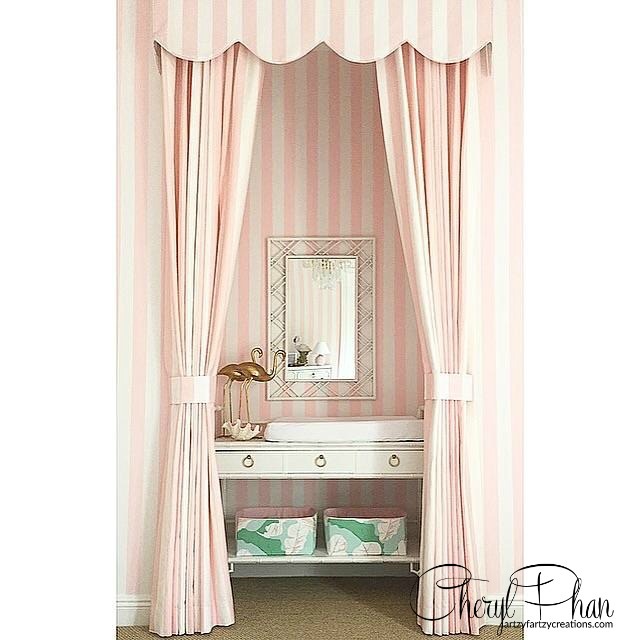 If you want to learn how to start making money with your hobby get the details HERE
If you want to learn DIY Tricks and Tips get my weekly blog HERE
HAPPY PAINTING