If Walls Could Talk, This Beautiful Decorative Finish Would Be the Talk of the Town
Certainly, this technique is by far one of Interior Decorators' and homeowners' favorite decorative finish. The results are absolutely stunning and it's especially beautiful on ceilings. For this reason, so many professional decorators and faux finishers rave about LusterStone decorative finish.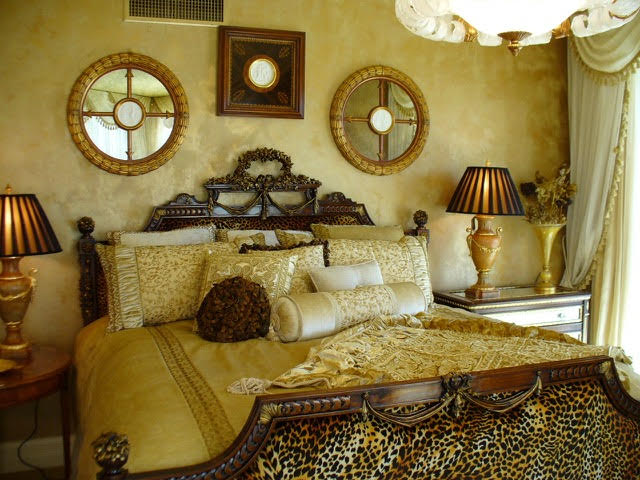 Decorative Finish For Your Bedrooms
First of all, LusterStone is a low luster metallic plaster. It is easily applied by trowel, forming soft metallic plaster. It also has high and low effects and reflective patterns.  
So easy to use, it spreads like butter. And since LusterStone is very forgiving, if someone dings or scratches the wall, it is easy to repair.
Even more, do you know what the beautiful part is? There is no burnishing required! While most plaster finishes require you to burnish to get a sheen effect, this application does the work for you. 
The colors I used in this bedroom were Champaign Mist and Medallion Gold. I mixed it 20% Medallion Gold to 80% Champagne Mist.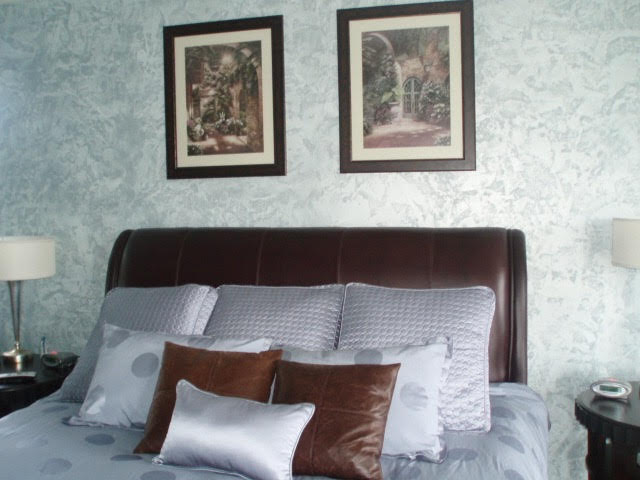 What about a spa-like feel in your bedroom? The perfect color for this is Frosted Denim.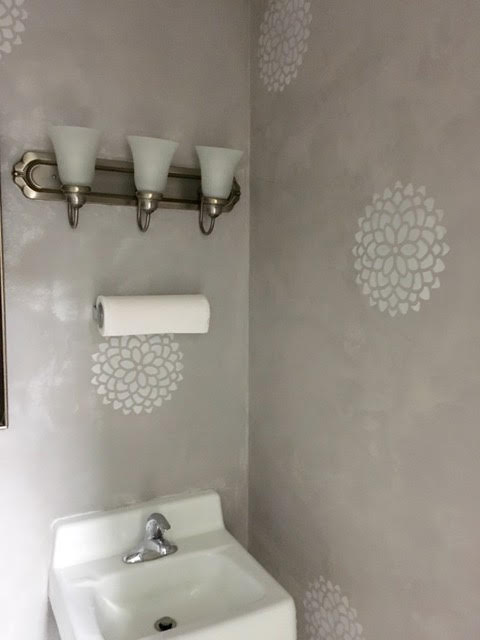 Decorative Finish For Small Spaces
This bathroom was created with Moon Glow Silver. You can also apply a stencil design over the top like I did here.  
Another perfect place, let's not forget about the ceilings. Ceilings are by far one of my favorite places to apply LusterStone decorative finish. Because the reflection from the light creates an amazing pattern and shimmer. I used Rhino and Cotton White on this ceiling.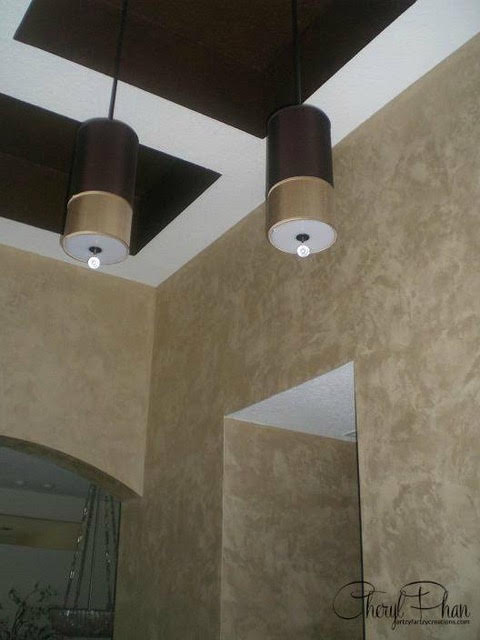 Decorative Finish For WOW Factor
Since the very first thing people see when they walk into your home is the foyer. This is where you want your WOW factor. Because of this a decorative finish is perfect! We decided to match the light fixtures to the wall, to tie it together. I applied Antique Parchment LusterStone to this room.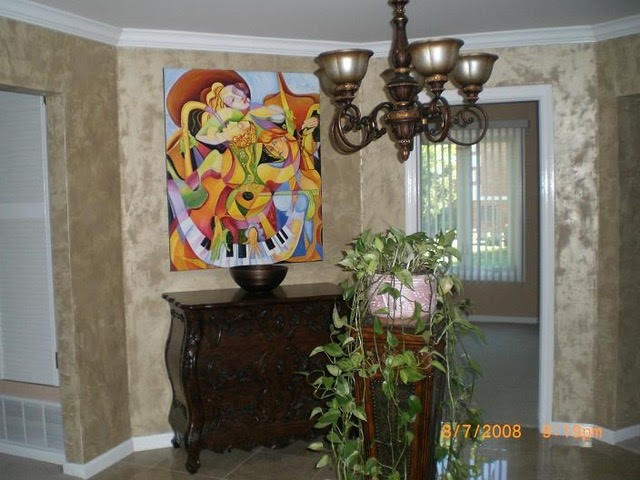 Notice how the light creates a shimmer on the walls of this foyer.  Even more, look at the high and low movement it creates. Absolutely stunning. Champagne Mist was the color of choice for this decorative finish.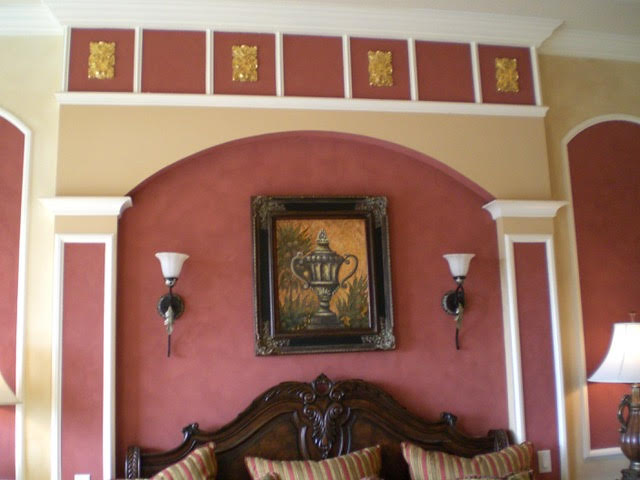 Similarly, LusterStone is a great way to bring out the architectural details of this bedroom wall. Find your inspirational color and give your walls a pop. In this room, we took the color from one of the stripes to create a cohesive look. Bordeaux was the color used on the backdrop of this wall.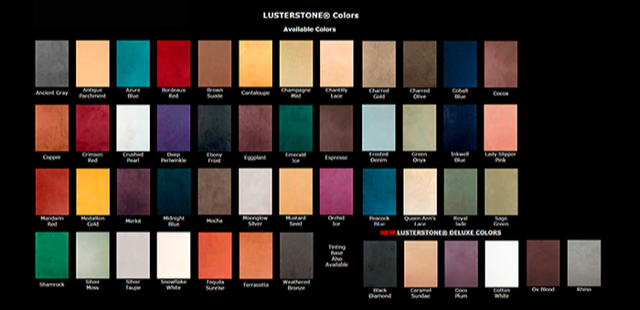 LusterStone metallic plasters are available in many stunning metallic designer colors. As a result, you can find the perfect decorative finish color for your next project!
Step-by-step instructional video: https://youtu.be/iU1w3zB94oQ  
Hope this gave you some inspiration. If you would like to share some of your work, please join my Facebook group "Ask Cheryl Phan". I'm here to help. 
HAPPY PAINTING!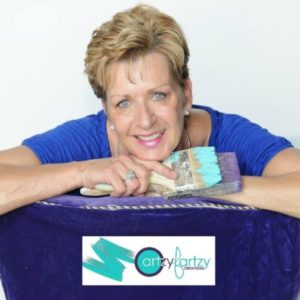 If you want to learn how to start making money with your hobby get the details HERE
If you want to learn DIY Tricks and Tips get my weekly blog HERE