There's nothing worse that rust spots on your garage doors. If you see rust spots on your garage door, you should remove them immediately. If you let it go one for too long you will end up having to replace the entire door. Most of the time you can spot-treat the problem to prevent it from growing. Here are a few simple steps to repairing the rust on your garage door.

Supplies
Electric sander
Fine-grit sandpaper 220 grit
Medium-grit sandpaper 100 grit
water
Trisodium Phosphate (TSP)
Cloth or sponge
Drop cloths
Painter's tape
Stix Primer
Pro Bock Primer
Paint tray
Paint roller & sleeve
Cut-in brush (Which you can buy in my online shop!)
Gloves
Bucket
Exterior House Paint

Step 1: Clean Door
Clean the entire door with a mixture of water and TSP. Wipe down the door using a cleaning rag or utility sponge.  Then go back over it with a clean, dry rag.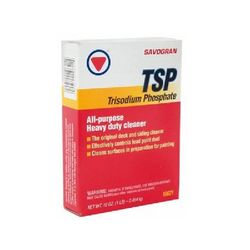 Step 2: Sand Door
There are a couple of ways you can sand off the rust. This may take a little bit of elbow grease. In case you're too young to know this, it's just a saying. My mother used to say that to me when I was a kid. I remember one day my sister was looking under the sink for elbow grease, LOL You can do this by hand or with an electric sander. Use medium-grit sandpaper (100 Grit) to start with, then use a 220 grit to finish.
Step 3: Clean Door again
Make sure you clean off all the dust with a large brush and rag. then wipe down the entire area with TSP again and dry the area completely.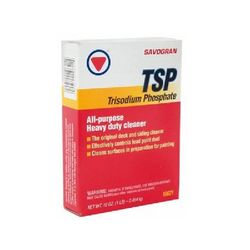 Step 4: Apply Primer
Apply the primer. I did a spot treatment with Sherwin Williams oil based Pro Block primer first. The oil-based primer will prevent water and moisture from creating rust on your metal garage door again. Then I primed the entire door with Stix primer. If you decide to try my Wood Grain technique you will need to tint the primer a base color as illustrated in my step-by-step video. If you want to paint it instead you don't have to tint the primer. Priming the entire door is necessary, it will act as a sealer and help the paint to adhere to the door. If you skip this step you will continue to have problems.

Step 5: Paint Door
After priming the door, paint the garage door with your choice of color. Use exterior water-based paint. Or … if you want to give your house instant curb appeal … try Wood Graining your garage door. My easy-to-follow video will guide you through every step. Make your neighbors jealous and be the talk of the neighborhood.
I hope my tips help you to conquer painting your rusty garage door.
If you want to learn how to start making money with your hobby get the details HERE
If you want to learn DIY Tricks and Tips get my weekly blog HERE
HAPPY PAINTING