If you love textured walls, you're going to love this textured metallic wall finish my friend and amazing faux finishing artist (Jodi Lee) showed me. This metallic wall finish looks like a shimmering waterfall. The beautiful thing about creating a wall finish instead of using wallpaper you don't have any seams.
This post contains affiliate links from Amazon from which I could make a small commission if you decide to purchase – no obligation to you.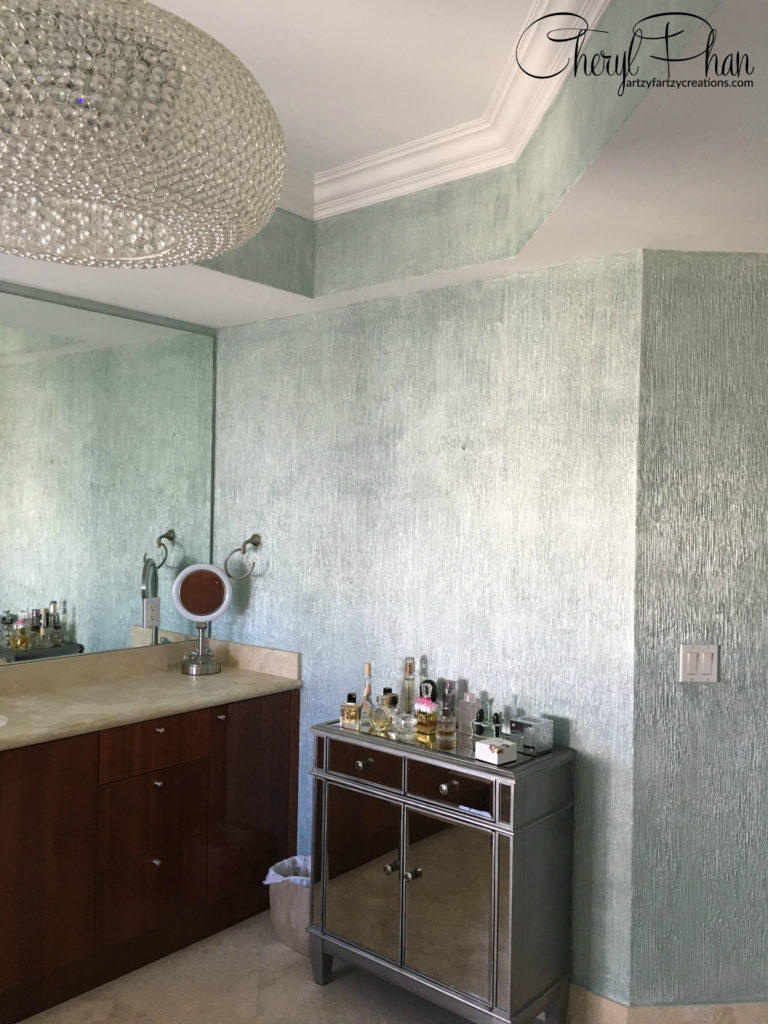 Here's the tutorial on how you can create a textured metallic wall finish yourself.
Supplies:
Step #1: Apply the Joint Compound
The first thing you need to do is apply joint compound about 1/8 " thick.  Make sure you cover it completely. You can find it at any home improvement store.
Use a trowel like this to apply the joint compound. The squared edge will help you get in the corners.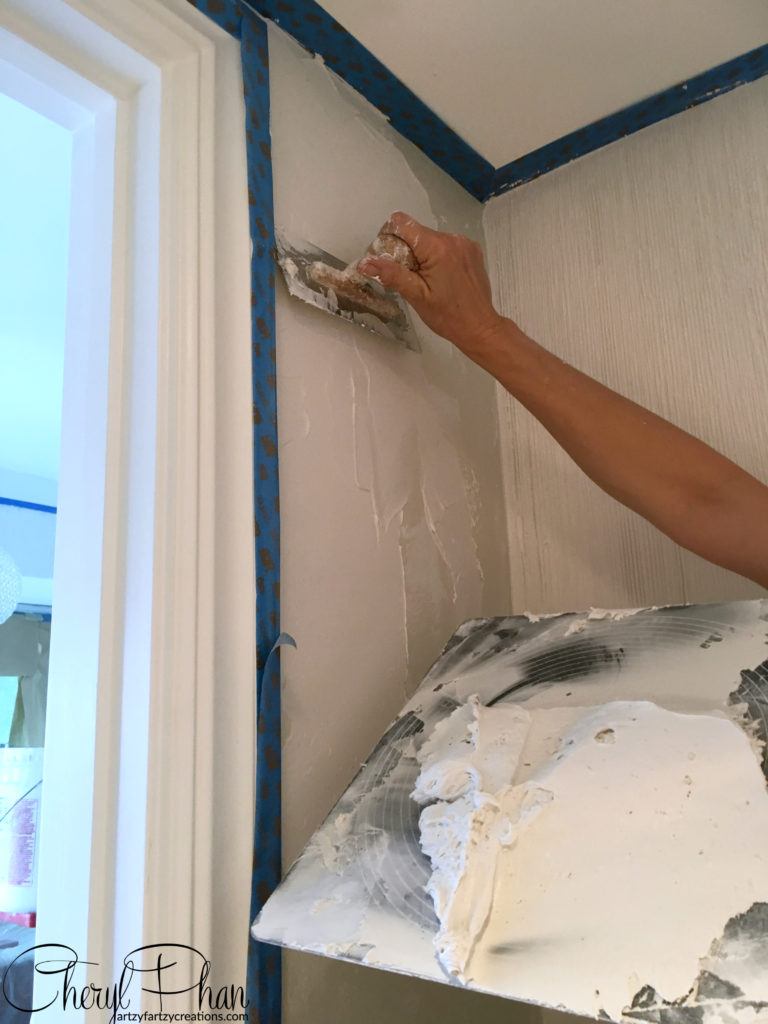 Step #2: Create the Texture
While the product is still wet use this rake  or you can also use a wallpaper brush to create the texture. Start at the top and drag the desired tool in a vertical motion. Clean it often. You will never get a perfect line so don't worry. Go over it lightly until you get the desired look you want.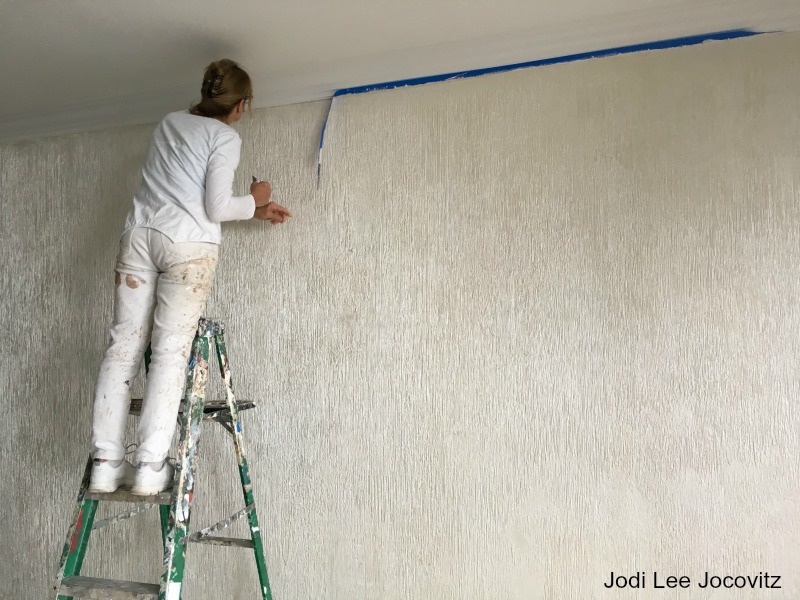 Step #3: Sand the Wall
Once the textured wall has dried overnight, use a sanding block to sand down the peaks. Don't over sand. You just want to smooth out the wall.
Step #4: Prime
After your done sanding the walls, it's time to prime them. DON'T skip this step. It's important that you prime the wall before you apply the paint. This will help seal it and you won't have to use as much paint in the last step. You can purchase this at any hardware store
Step #5: Paint with Metallic Paint
This is the last step. Roll on the paint just like you would when painting any other wall. I used Metallic paint because I wanted it to have that shimmer effect. You can use regular paint if you prefer.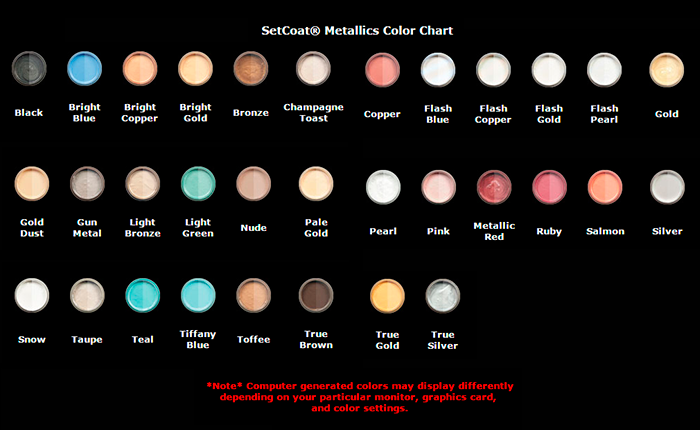 If you want to paint it in metallic, Faux Effects has a great selection of colors. Check them out here.

This wall was painted in a pretty teal color and it looks beautiful.
If you want to learn how to start making money with your hobby get the details HERE
If you want to learn DIY Tricks and Tips get my weekly blog HERE