If you have outdated tile countertops and want to bring them back to life without demolishing your space, you're going to be absolutely amazed at how easy it is to give your kitchen a fresh new look in just one day.
As you can see this kitchen has good bones and a lot of potential. Why rip out the tile and go through the demolition and mess when you can just paint tile countertops for as little as $30.00!
This post may contain affiliate links from Amazon. I will make a small commission if you purchase these items from my blog. You will not be charged extra! Thank you. Read my disclosure and privacy policy here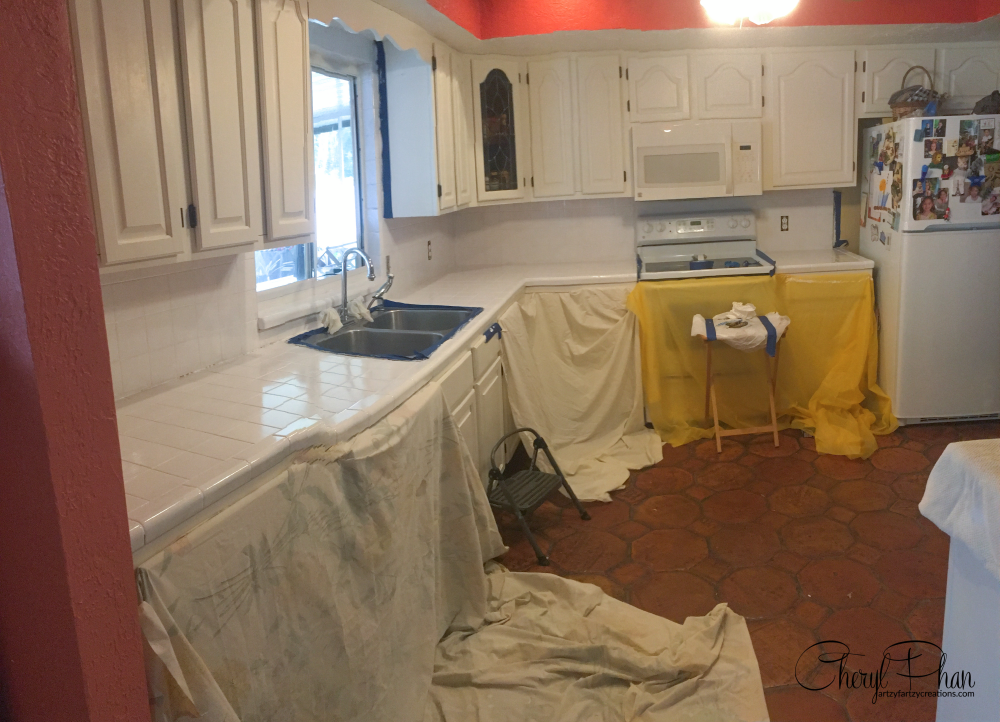 I would suggest covering the cabinets so you don't get any paint on them. If you don't have plastic, old sheets work well. I also used blue tape on the cabinets to avoid getting paint on them.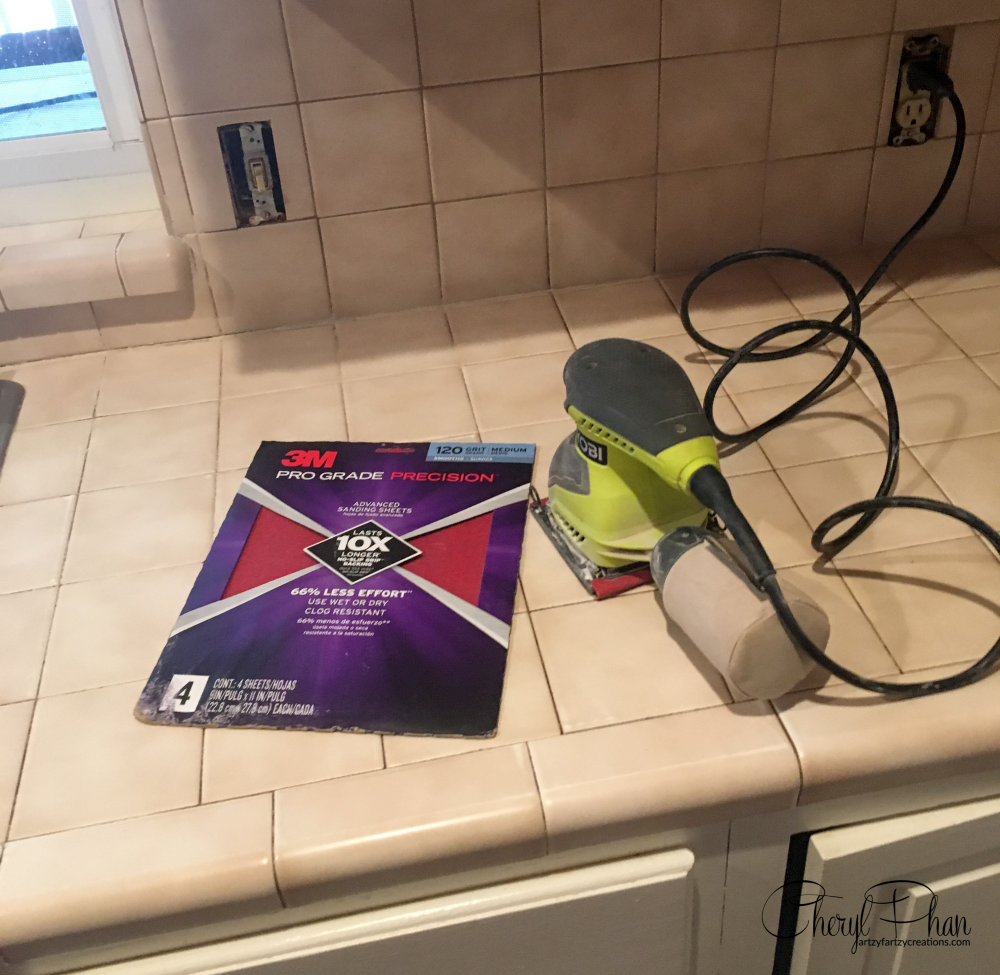 Step 1
The very first thing you want to do is sand the tile countertop. I used 120 grit sandpaper. I think the directions on the box said to use fine sandpaper. I have had a lot of experience painting cabinets, furniture and felt like it would be best to use the 120 grit sandpaper. You want to make sure that you knock down the sheen and create grit so the paint sticks. This, in my opinion, is the most important step. I also like using an electric sander rather than by hand. You will need to use small pieces in the corners.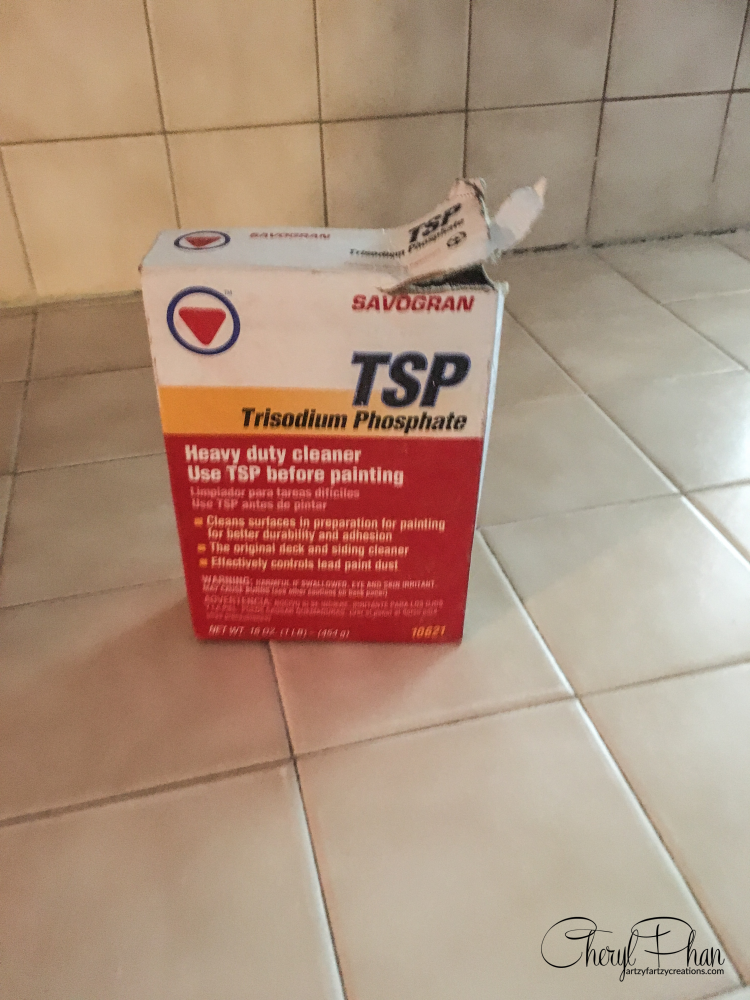 Step 2
I like using TSP to clean after I sand. It cleans grease and grime well. I use this for all my projects.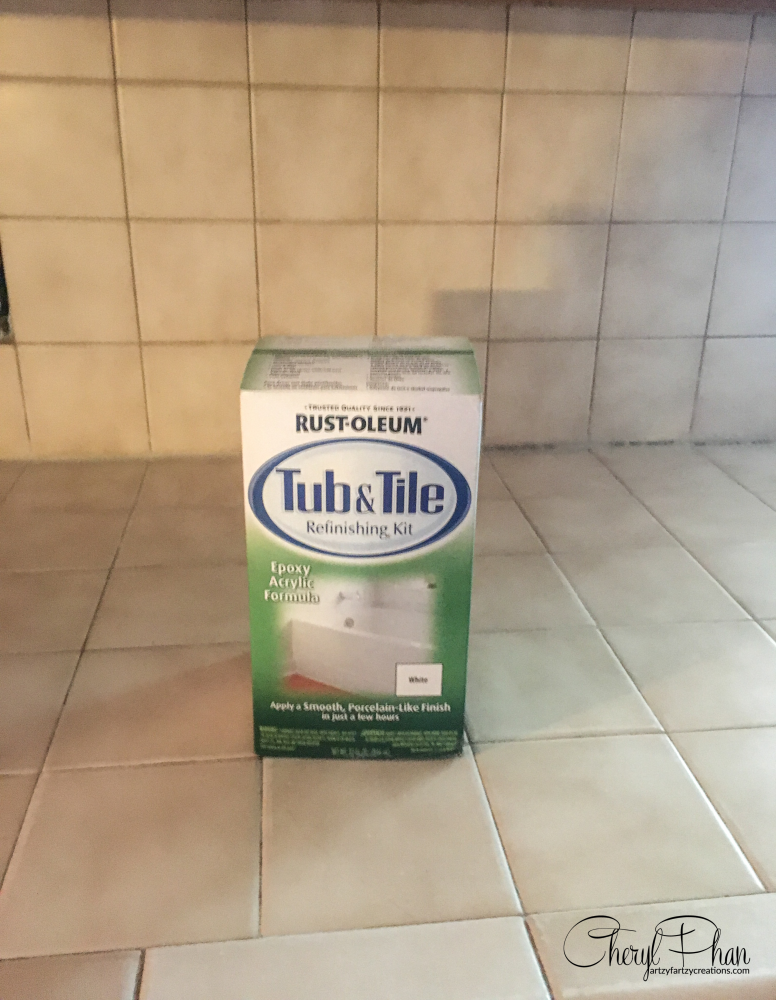 Step 3
I want to start out by telling you that this product works really well, BUT it has a strong smell. I highly suggest that you wear a Respirator mask and gloves plus open all the windows. I also took a fan and faced it toward the open door.
I also love this soft brush to cut in the corners so there are no brush marks.
IMPORTANT: you must apply two coats of paint for full coverage. The second coat must be applied before 6 hours. Read directions before applying the product. Follow directions.
Here are the supplies you will need
Watch me go through all the steps in the videos below:
<
What a difference!!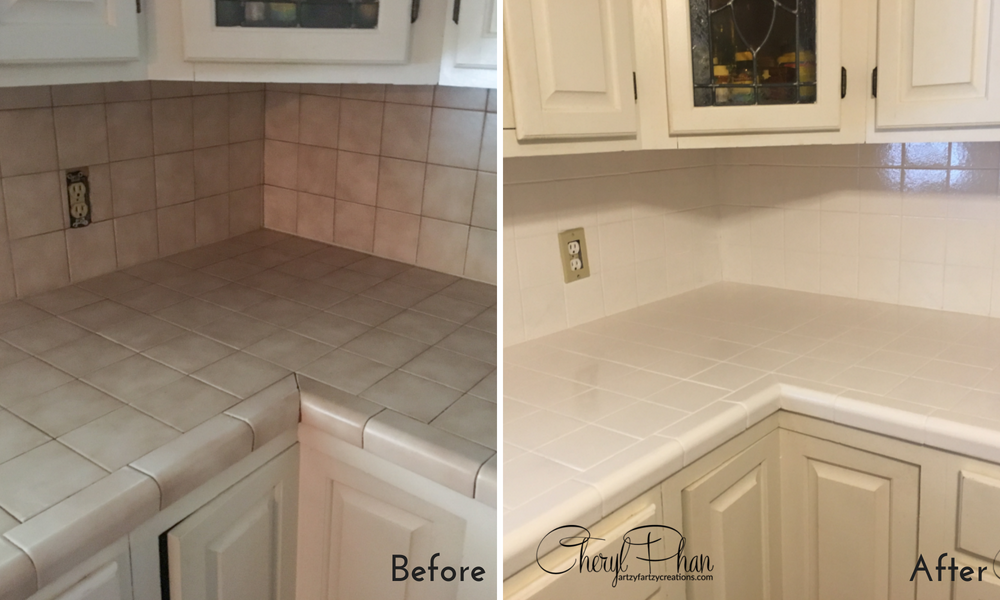 If you loved that painting tile countertops project — I have a similar project to share with you — painted floor tile! See that painted floor project
here
.
If you want to learn how to start making money with your hobby get the details HERE
If you want to learn DIY Tricks and Tips get my weekly blog HERE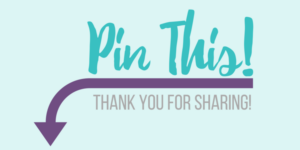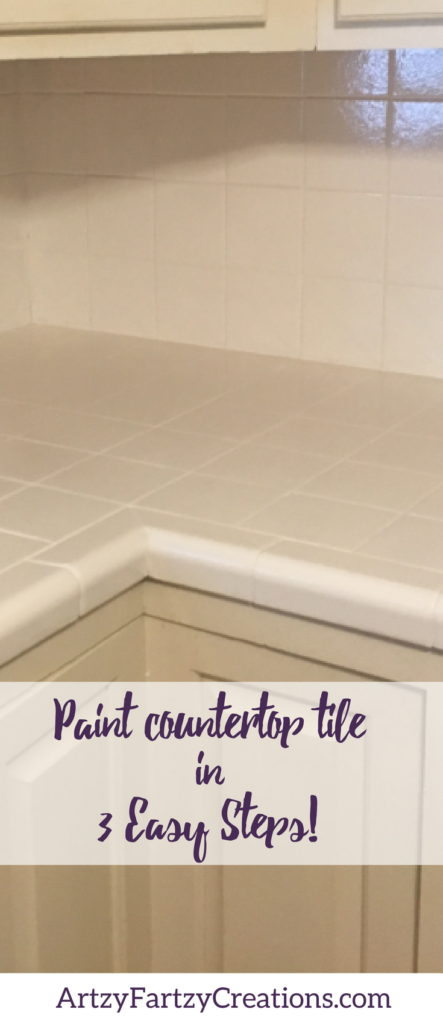 If you're interested in learning to DIY unique faux finishes — check out my e-book – How to Faux Finish with Common Household Items. I'll teach you six amazing painting techniques to create more stunning walls.