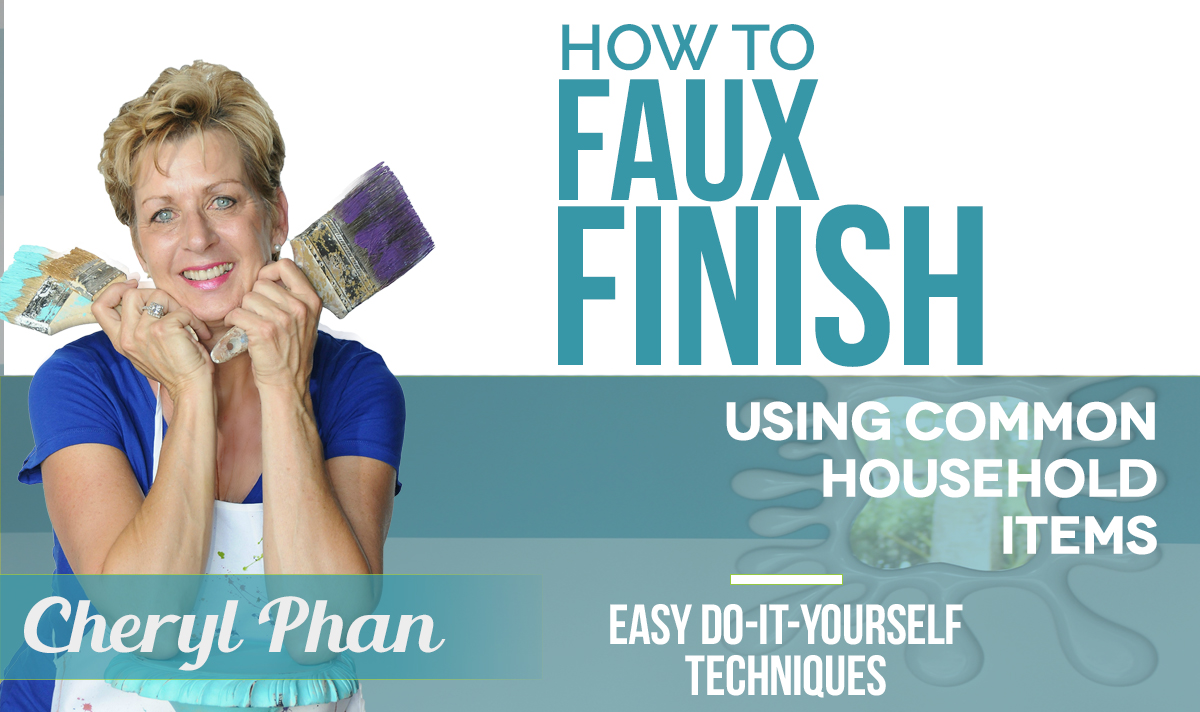 Faux Finishing is an inexpensive way to change the personality and character of a space. I've been creating decorative finishes for over 15 and I would like to share my knowledge with you! I am constantly be asked by my clients and subscribers  "How do you do that?" and before I can answer they quickly  respond by saying, I wish I could do that!
The good news is, YOU CAN! With the right tools and a little guidance, YOU CAN! 
I'm going to show you how to create beautiful walls just by using items you have around your house. My 33-page e-book will guide you through 6 simple finishes you can create to transform your home like a Pro. Go ahead and give it a go!
That's only $1 per finish and totally worth it!
Buy my Faux Finishing E-Guide
Here are SIX stunning new faux finishes to try with items lying around your house!
Testimonials
First of all I loved the E-Book. The techniques are easy to understand and unintimidating. I like the fact that no special expensive equipment is required. The explanation of positive and negative effects in the beginning makes the rest of the book easy to comprehend. I am going to try the sponge method on my dining room. I'm going to try several colors on a piece of scrap sheetrock first… Loved the book! 
 — Mindy Stowers
I'm new in the decorative painting business and love to learn as much as I can about new products and finishes. Your book makes it so easy to understand and follow. I didn't realize you could make such pretty finishes with a grocery bag and a feather duster. Thank you for sharing your amazing talent and professional secrets. I can't wait to do the feather Duster technique. 
 —Sally Walsh
I'm so glad I bought your Ebook. Not only are the techniques easy to do they are also a very inexpensive way to decorate your home. I plan on doing my bathroom in the plastic wrap finish and the sponge one in my bedroom. By the way, I love your "Ask Cheryl Phan" Facebook group, I'm sure you will be hearing a lot from me.
–Lauri Westcott
How to Download
This is downloadable eBook in PDF format that you will be able to download and have life-time access to via Gumroad. Just purchase it HERE.
How to Faux Finish with Common Household Items