Creating a beautiful home on a budget doesn't have to be limiting. I want to show you 8 different feature walls I have created using drywall mud. The beautiful textures and colors make any space a unique showstopper!
This post may contain affiliate links from Amazon. I will make a small commission if you purchase these items from my blog. You will not be charged extra! Thank you.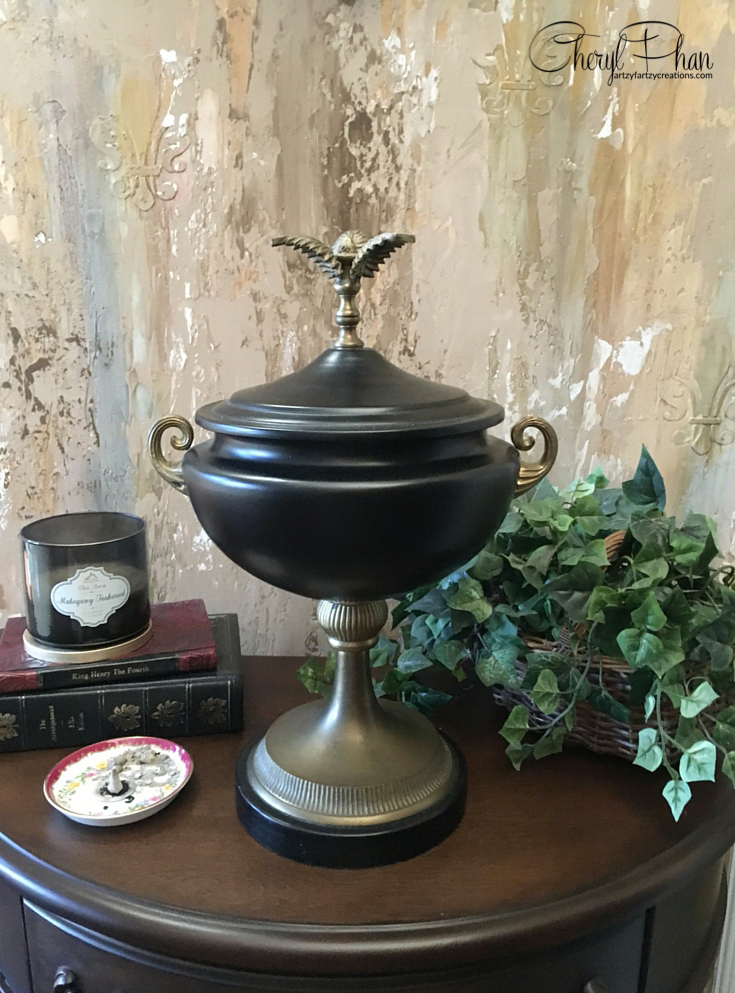 This is a great technique for any wall in just about any room. This finish was created in foyer niche. It's that WOW! Factor we want our guests to see the minute they walk through the front  door.
I apply multiple layers of drywall mud in a vertical direction and once dried I brushed on 4-5 different colors of paint sporadically in a vertical direction until I achieved the desired look. The beautiful thing about his finish is, no two walls will ever be alike and you can create a custom finish. You can buy drywall mud/joint compound at ant hardware store. It sells for about $15-$20 per five gallon containers.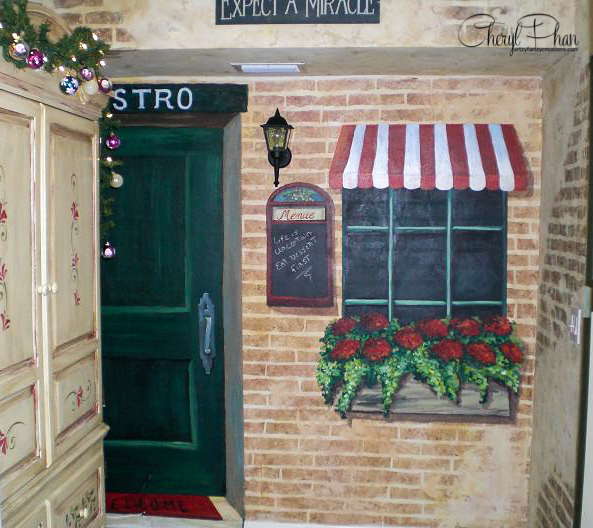 The brick breakaway on this wall was created with drywall mud. I used blue tape for the grout lines and troweled on the drywall mud. Once it was dry I added different paint colors sporadically to make it look like brick.  The window, sign, and door were painted on over the brick.  The light is real and when the dimmer was turned on it added a cozy Bisto feel to the room. I wish I could have taken the wall with me when I moved.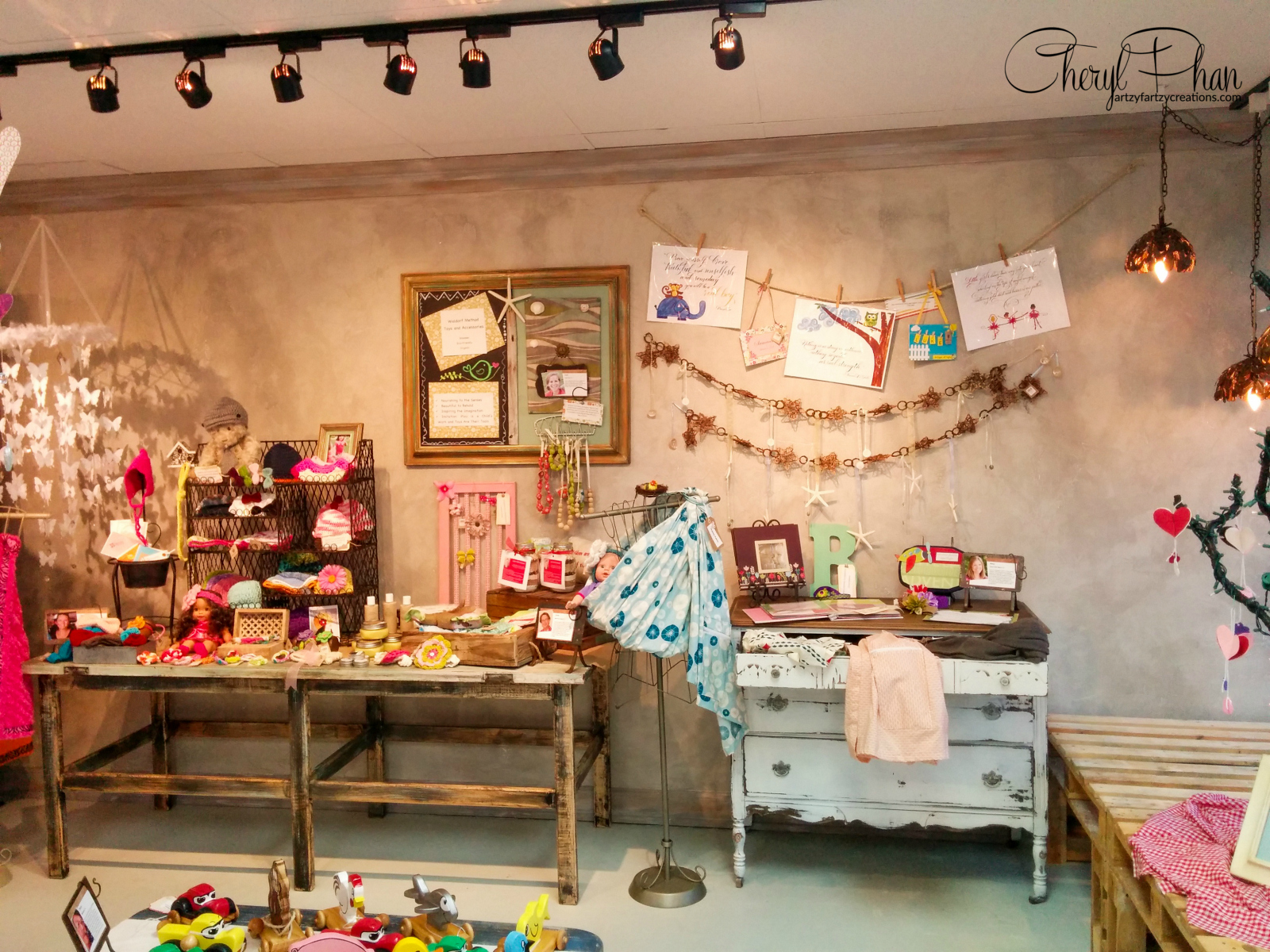 If you're looking for that old-world European feel this is it.  This is so cheap and easy to do.  Just apply the drywall mud with a trowel directly to the wall. After it dries use a car sponge with watered-down gray and white paint and literally wash it on the wall.
This wall was super easy as well. I painted the wall gray and then trowel on the drywall mud in sections to create a breakaway look. It gives the appearance of and old aged European wall.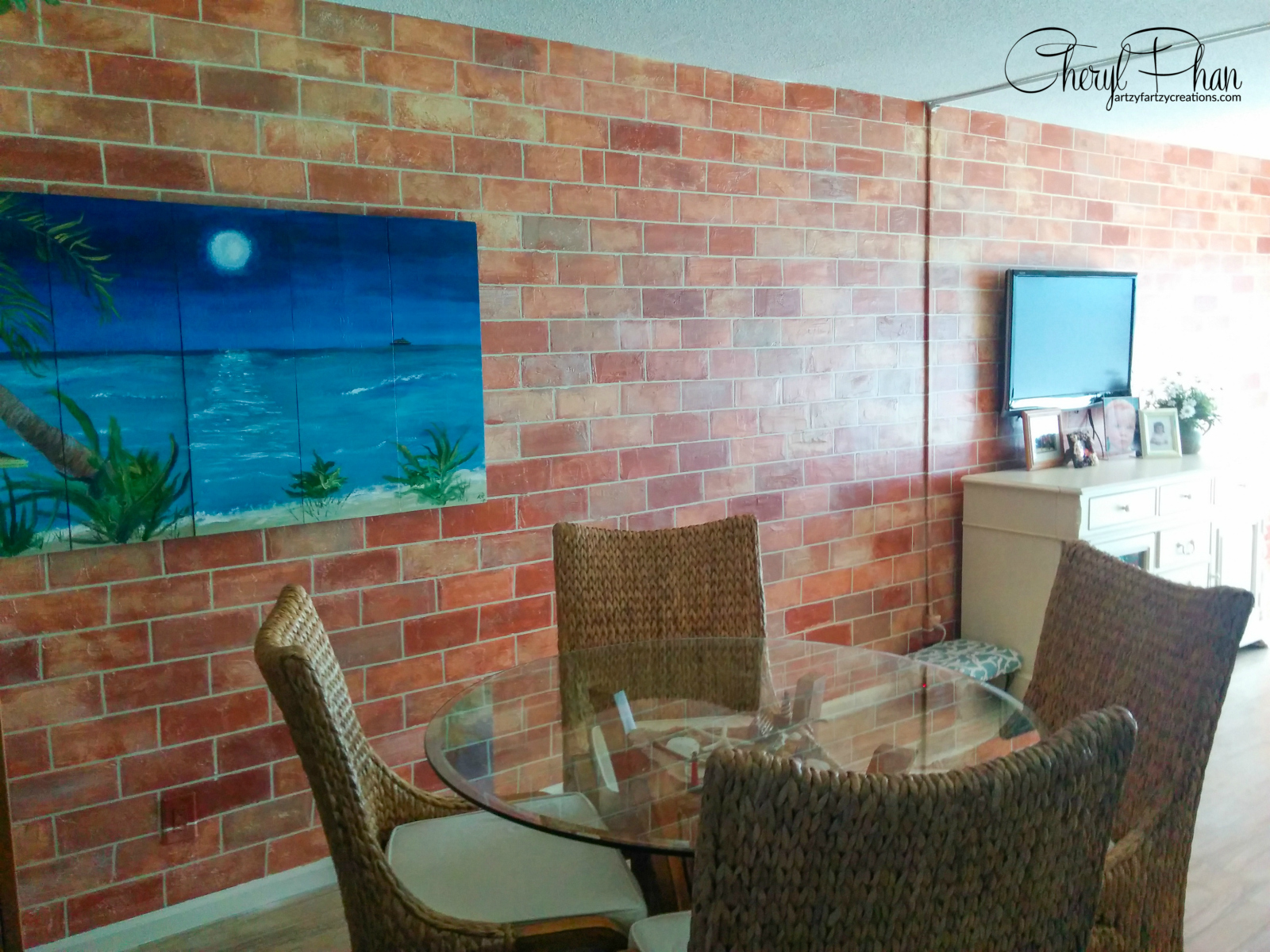 This entire wall was made with drywall mud. Each brick was designed individually so that it was raised to give the allusion that it was real. They were also painted individually so that they looked authentic. Go HERE see the step-by-step tutorial.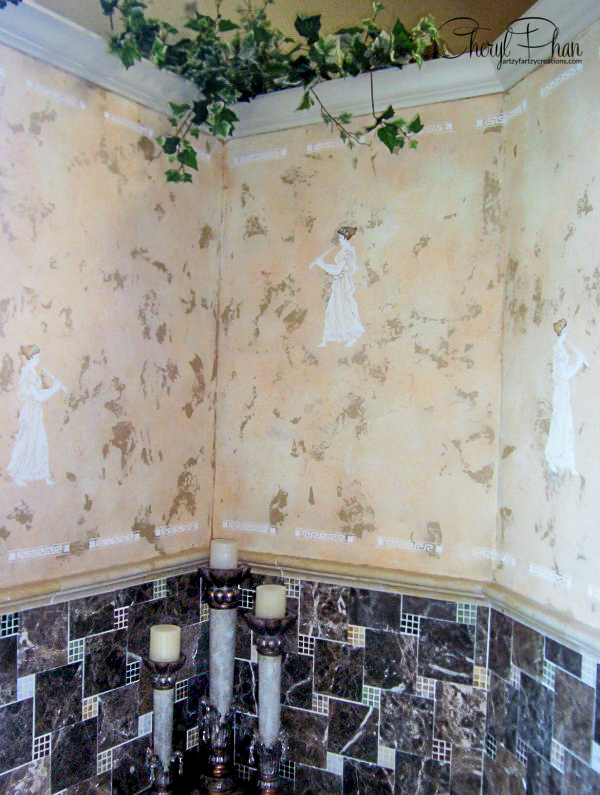 Imaging taking a bubble bath in this in this bathroom. Calgon "Take Me Away"
I started with gold metallic paint and then added a skim coat of drywall mud. After it dried I finish with a light beige color wash.  I added these stencils as a last step.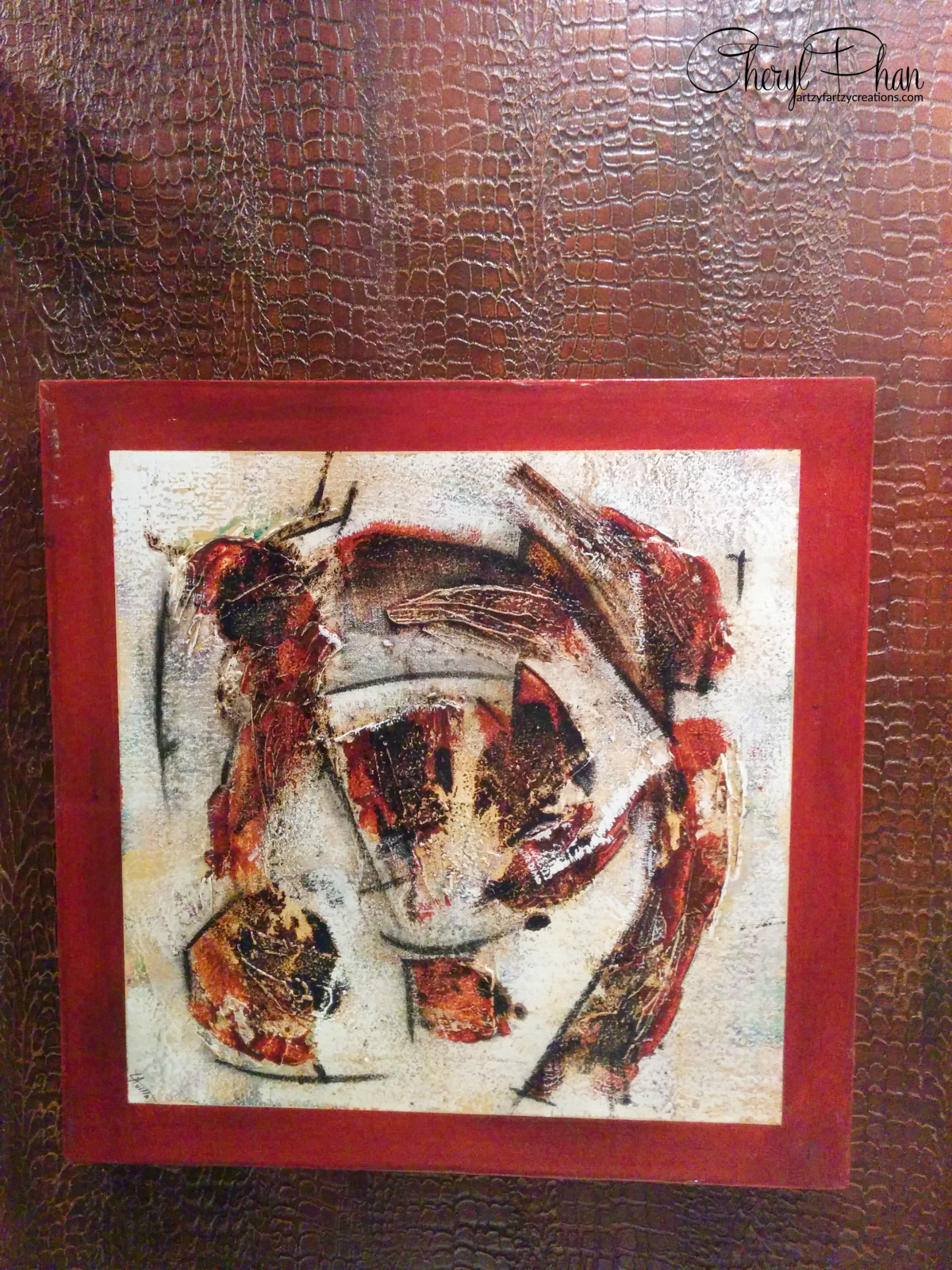 LOVE,LOVE,LOVE this crocodile finish. This unique finish can be applied to walls and furniture, but you will need to use different products on furniture. You cannot use drywall mud on furniture, it's porous and will not hold up to the wear and tear.   If you're interested in learning how to do this on furniture here's a video on how to create a crocodile finish on furniture.  I use a stencil for my furniture crocodile and a special crocodile roller when doing the walls.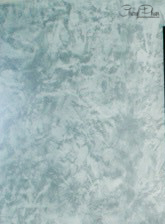 One of my favorite products is Luster Stone. Interior decorators love this finish because it looks elegant and easy to repair if damaged. This wall was designed with drywall mud and Luster Stone to create the beautiful shimmer effect.  It comes in a ton of beautiful colors. You can also mix two colors together to customize your own color. The Blue Denim is a perfect color against the chocolate brown furniture in this room.  
HAPPY PAINTING
If you want to learn how to start making money with your hobby get the details HERE
If you want to learn DIY Tricks and Tips get my weekly blog HERE