I bought this cute little table for $25 at my favorite thrift store. It was exactly what I was looking for except for the finish; I wanted a weathered wood finish. No big deal, this is an easy 3-step fix.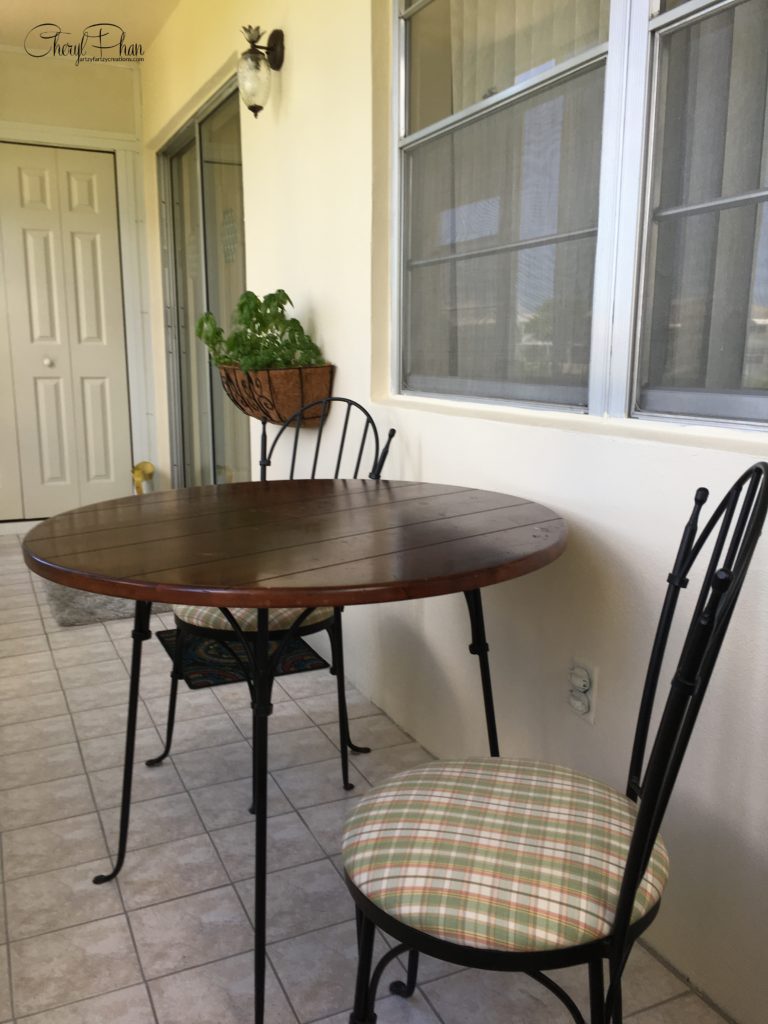 The size of the table was a perfect fit for this narrow porch. The only thing was, the tabletop needed a quick fix. I wanted it to have a beachy vibe to go along with the rest of the coastal theme. A weathered wood finish is what it needed.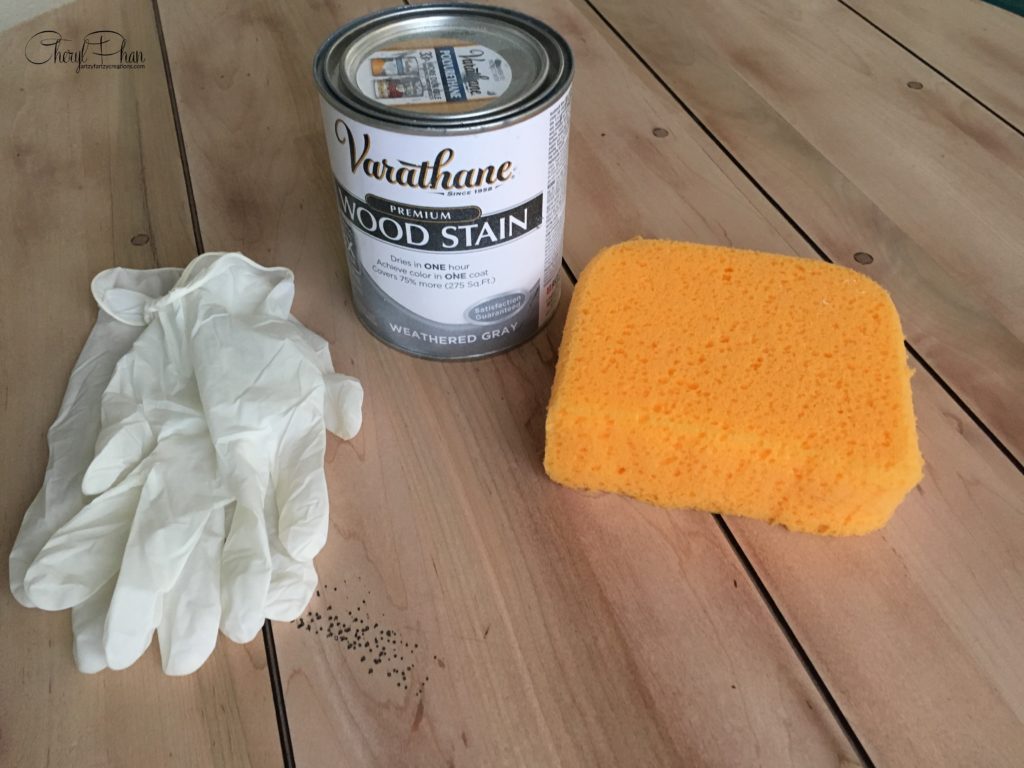 These are the supplies you're going to need:
A large car sponge, gloves, wood stain, and a clear coat (I forgot to add it in the picture).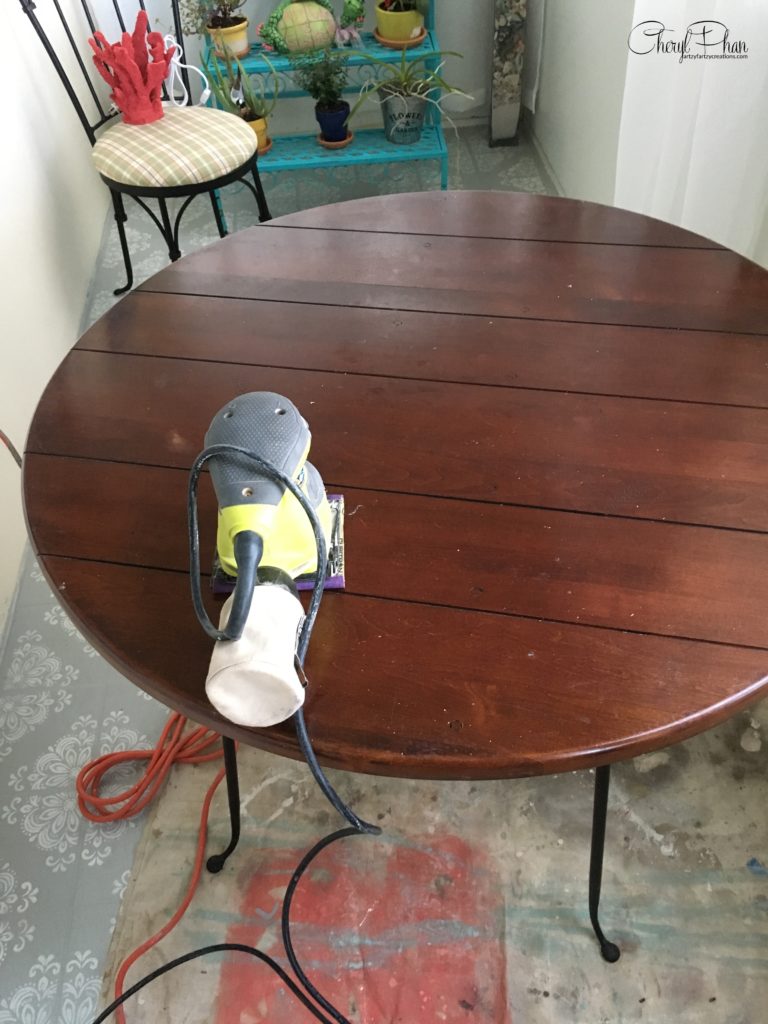 Step #1:
The first thing I did was sand it down to the natural wood. I used 320 grit sandpaper and an electric sander. It's the fastest way to get it done. No time to do it by hand.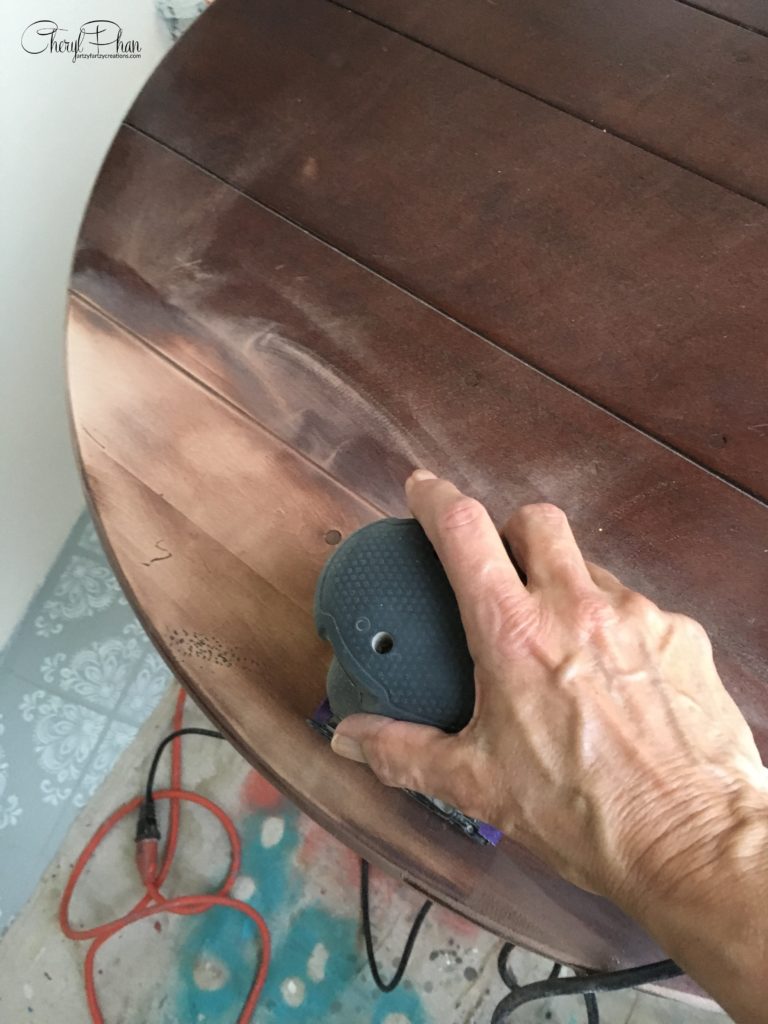 When sanding a wood surface, it's always best to follow the grain of the wood.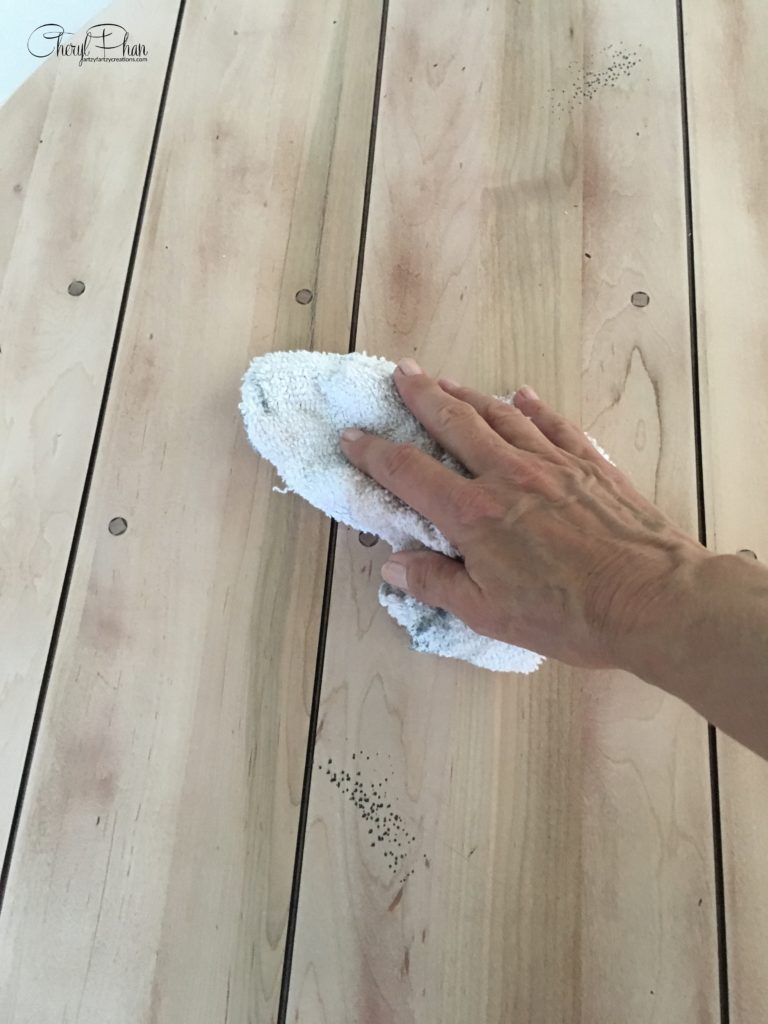 Make sure you clean all the dust off.  I just used a clean rag and I also used a paintbrush to get it out of the cracks.
Step #2: Apply a small amount of stain on the car sponge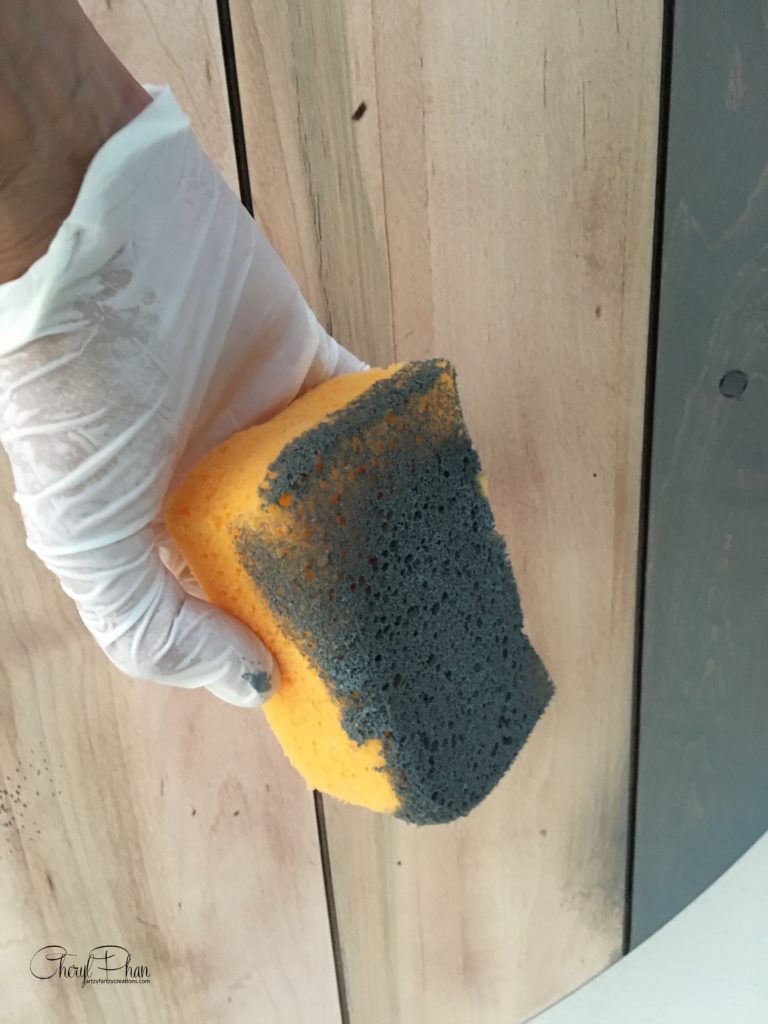 Start at the top and wipe the stain on the wood in a vertical direction. It dries really fast so work in small sections.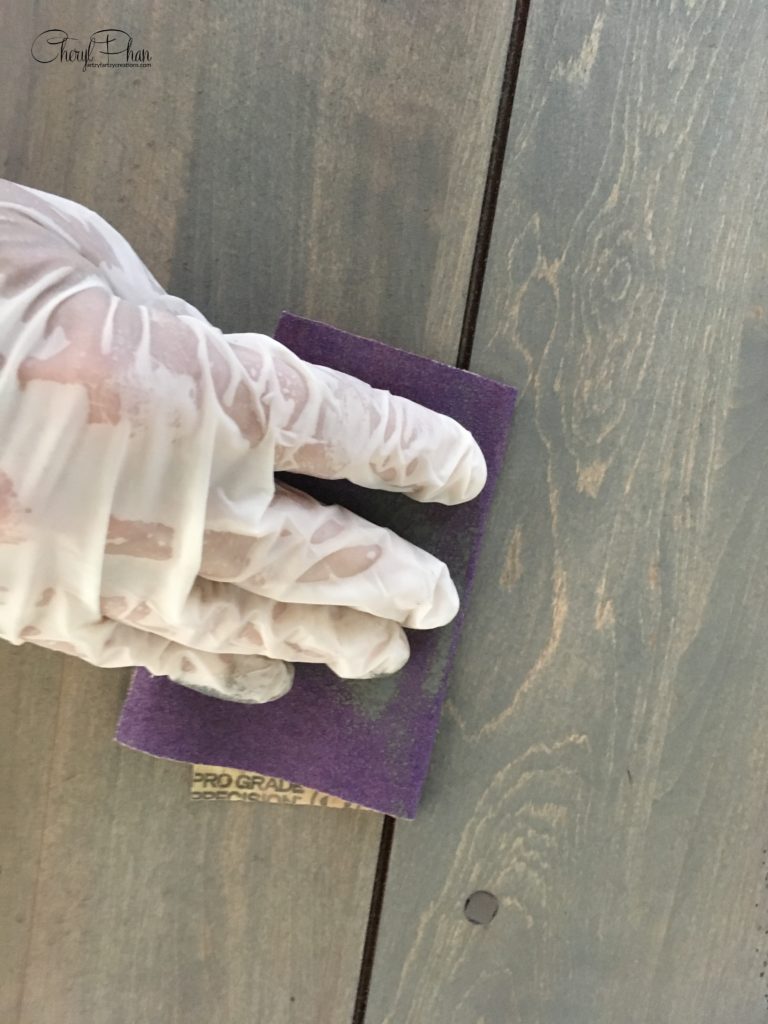 When it dries, lightly sand the wood to create some additional distressing and help enhance the graining. It will give it that weathered beachy look. Wipe off the dust.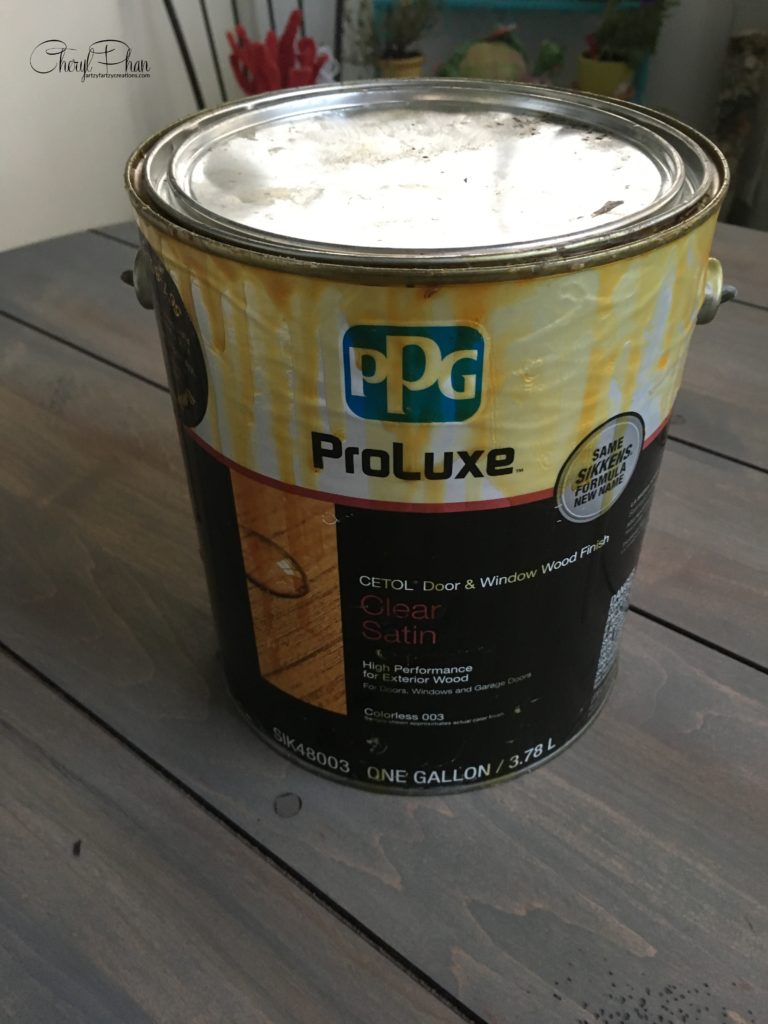 Step 3: Seal your finish
I used a clear coat that works well for exterior surfaces because my table is on the outside porch.
Brush the clear coat evenly in a vertical fashion and cover the entire piece of furniture. I applied two coats.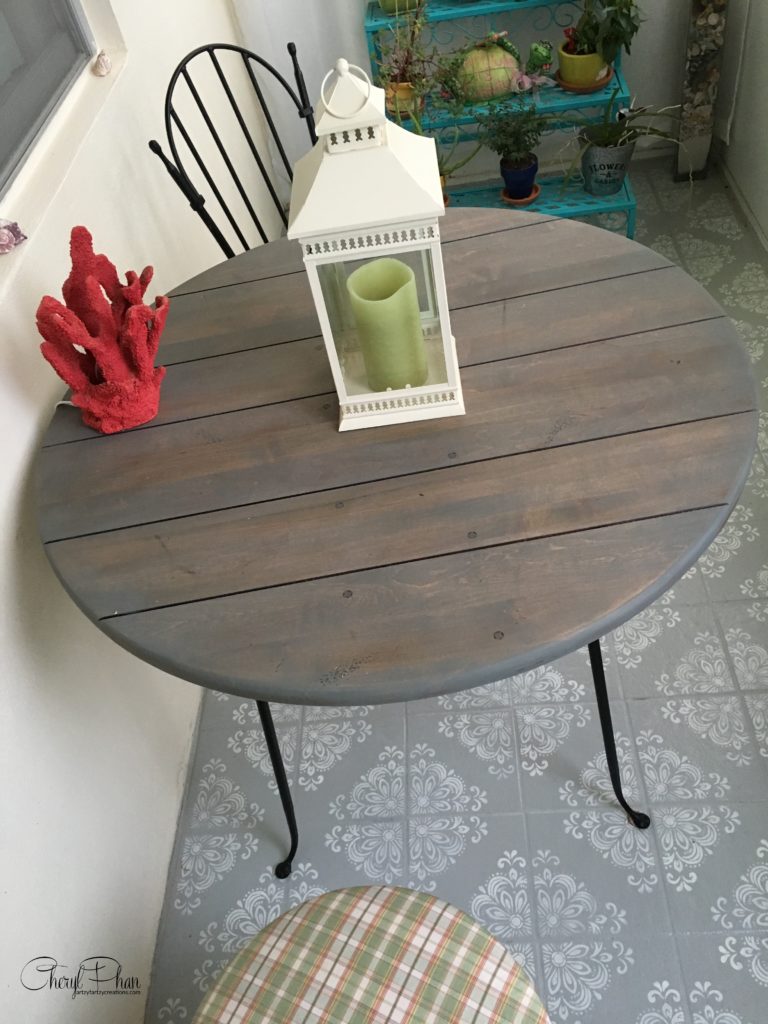 I love how the natural wood color and the grays show through.  Not bad for a $25 thrift store find.
Hope this was helpful.
Would you like to learn how to turn your hobby into a business, but you struggle with social media and need help? Come join me in my monthly coaching group "Empowering Women" I'll teach you all my shortcuts.
Come follow me on FB!
Cheryl