Do you remember these TV trays?  Maybe you still have them tucked away in the corner and only use them once in a blue moon. Here's a fun idea…Turn them into a nautical side table.
Prime the table with a gray Rust-Oleum primer and let it dry. Then spray it with navy-blue Rust-Oleum satin paint. Let it dry. You can buy it at any hardware store.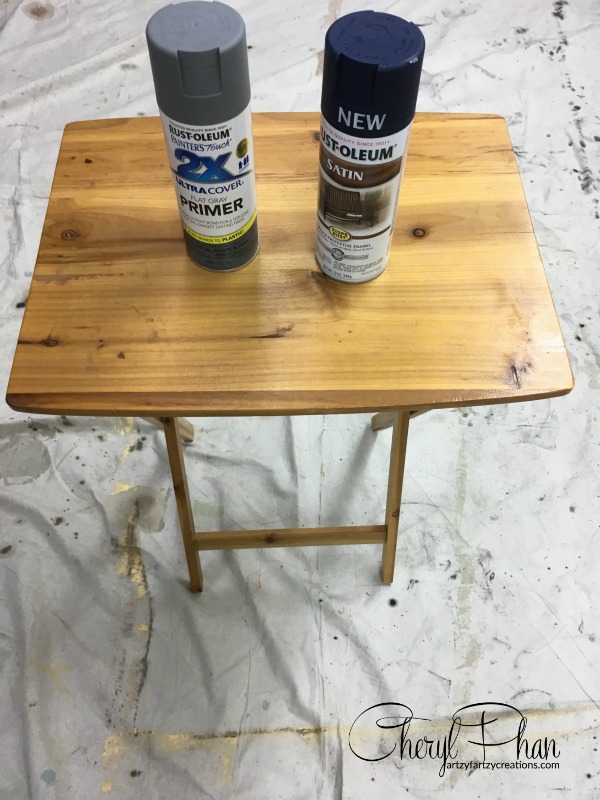 You're going to need 4 screw eyes for the corners of the table. You can get them at any hardware store.
Make a hole with a small pick so you can screw in the screw eyes. I just taped a small hole to get it started.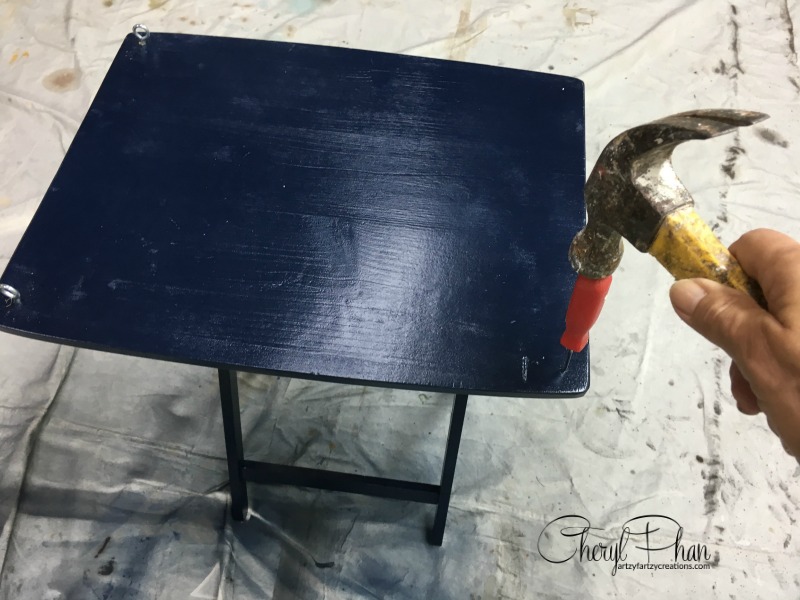 Then I used a screwdriver to turn it until it was screwed in all the way. It was to hard to do with my fingers.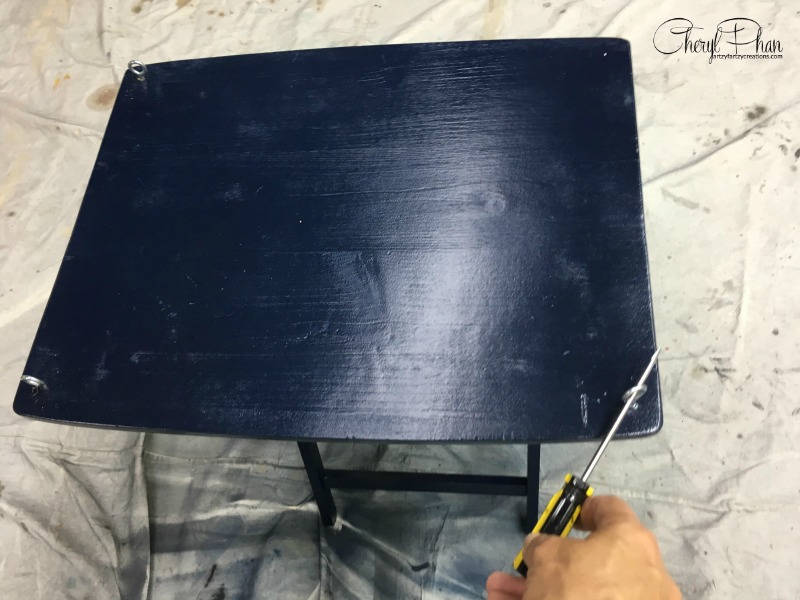 Once you have all 4 screw eyes in, cut a piece of rope long enough to go around the entire table. Make sure each end meets so you can glue it together. Also, make sure the rope fits in the eye of the screw. If you decide to use a thicker rope you will have to by bigger screw eyes.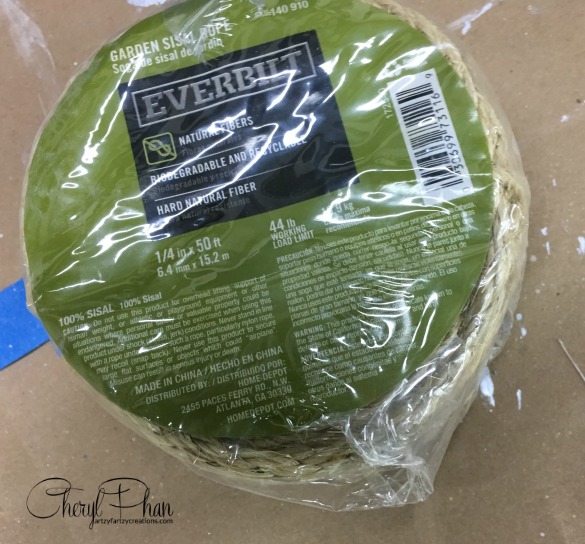 Here's a quick video. How I attached the rope. After I glued it I also added some duct tape so it would be more secure. Then I glued the twine around the duct tape to hide the duct tape.
Then the last step I glued some more rope around the bottom. I love my glue gun. I use it all the time, just be careful not to burn yourself. The gun gets really hot.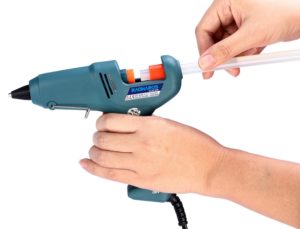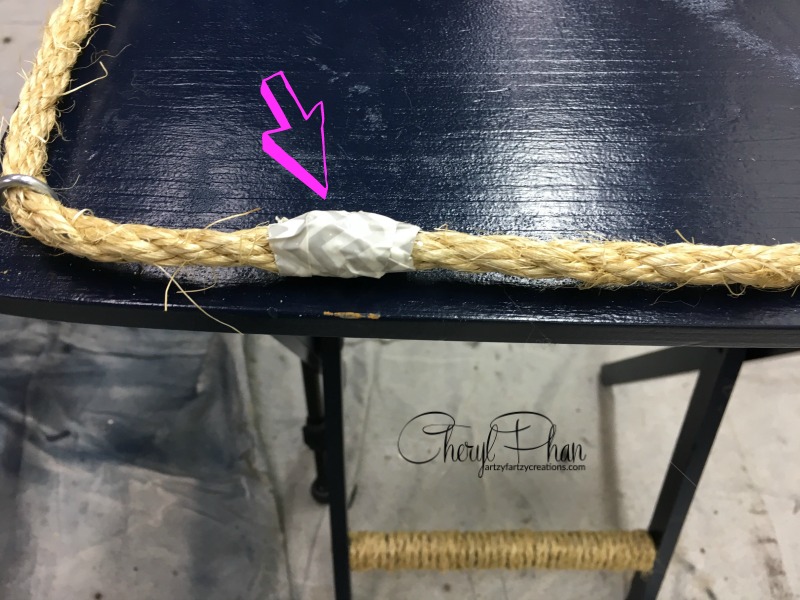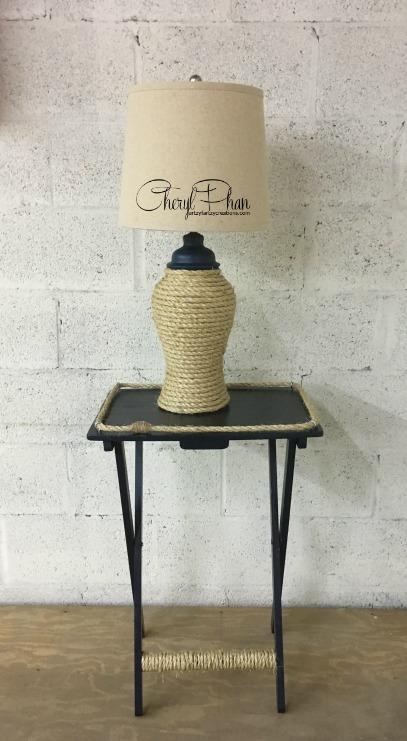 How cute is this table?
You can see the final nautrical-themed room makeover here. We used a few coastal items as decor and added some interesting painting projects: stripes and murals. Check it out!
If you like the lamp check out my thrift store lamp makeover here.bed tray table.  I also have another coastal update with this bed tray makeover. 
Please subscribe to my weekly blog here for more weekly DIY projects and furniture makeovers.
For more painting tips, get my FREE Top 7 Tips for Painting Cabinets and check out my favorite paint brushes in my NEW online shop.
HAPPY PAINTING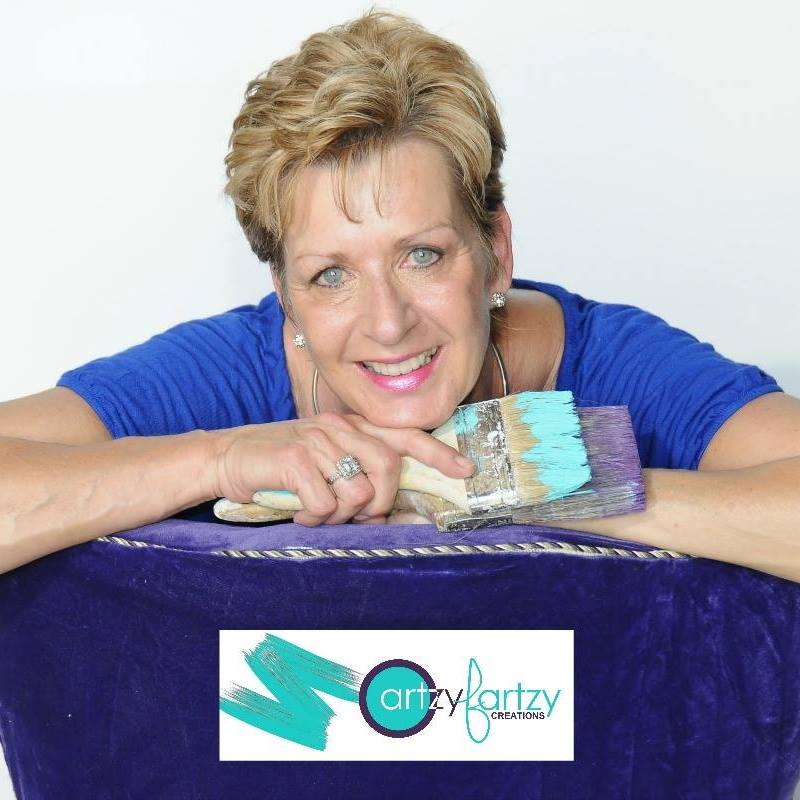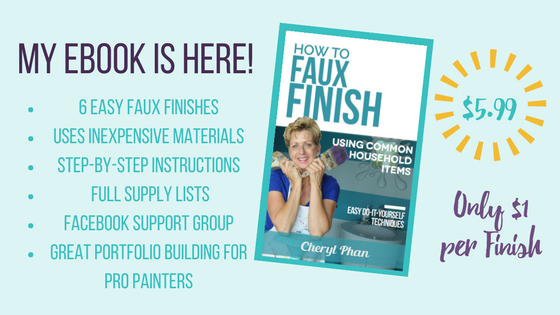 Please share my tv tray makeover pin and visit me on Pinterest for more DIY projects & painting tips!