Why buy a new lamp when you can make your one-of-a-kind design? Lamps can cost an arm and a leg (you know what I mean). Lampshades alone are $20 plus and finials can cost even more than the lamp. So why not make your own? It's super-fast and only takes a few supplies and a little creativity. Check out these thrift-store finds I transformed for under $20 …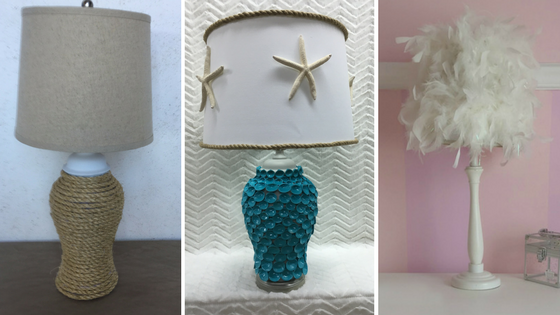 I needed a nautical lamp for a little boy's room that I was painting for my nonprofit organization Paint For Children. It wasn't in the budget to purchase a new lamp so I had to get creative. I went to the local thrift store and purchased this lamp for $7 and the lamp shade for $3. Then I bought rope and glued it to the base. Here are the step-by step instructions.
(This post contains affiliate links)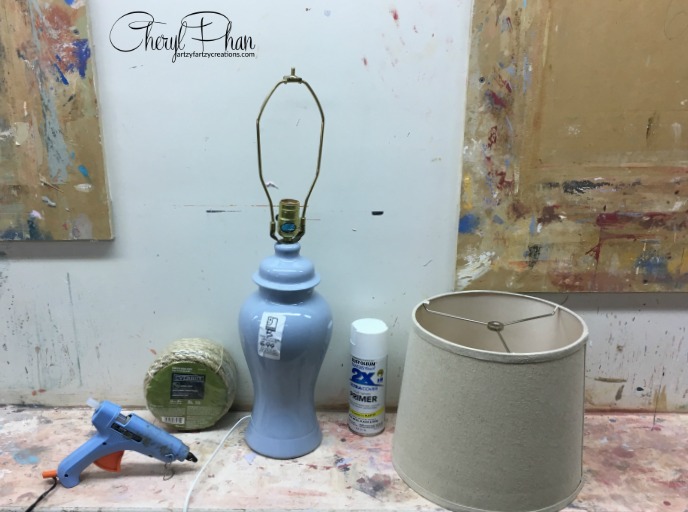 Here's what you will need to make this Nautical lamp makeover:
A lamp (go to the thrift store or Goodwill if you don't already have one)

Lamp shade (Thrift Store)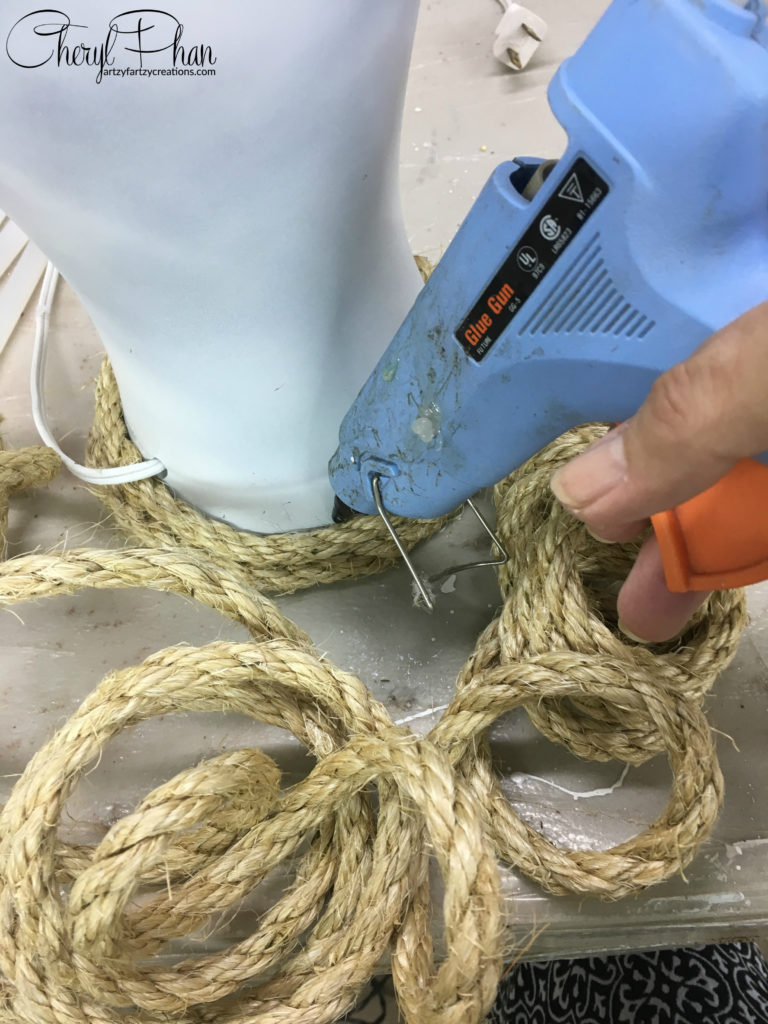 The first thing you need to do is make sure the lamp works. I say this because I bought a lamp at a thrift store once and it didn't work. The last thing you want to do is go through the trouble and expense of making it only to find out it's broken.
Step #1: Clean the lamp with water and then spray paint it with primer. This will help make the glue stick.
Step #2: Apply the hot glue starting at the bottom in 6" sections so that the glue doesn't harden before you have time to attach the rope.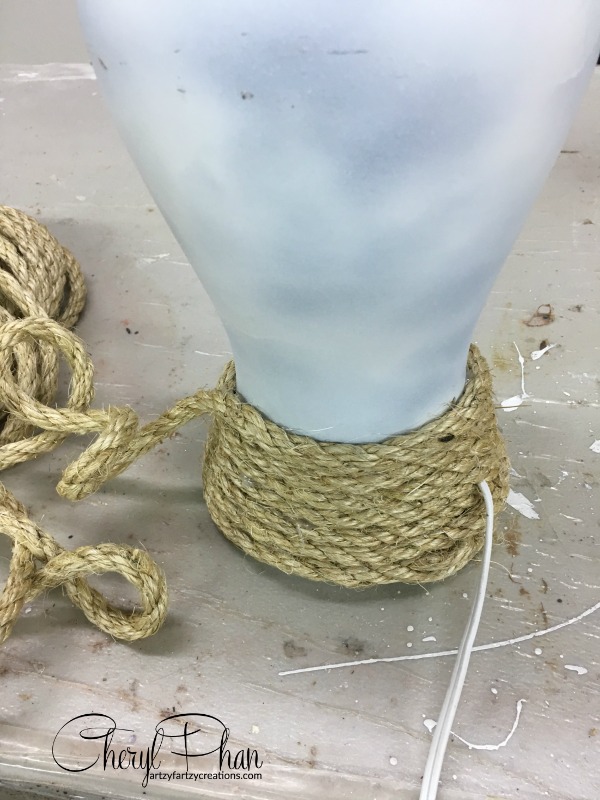 Work your way around the lamp until you get to the top.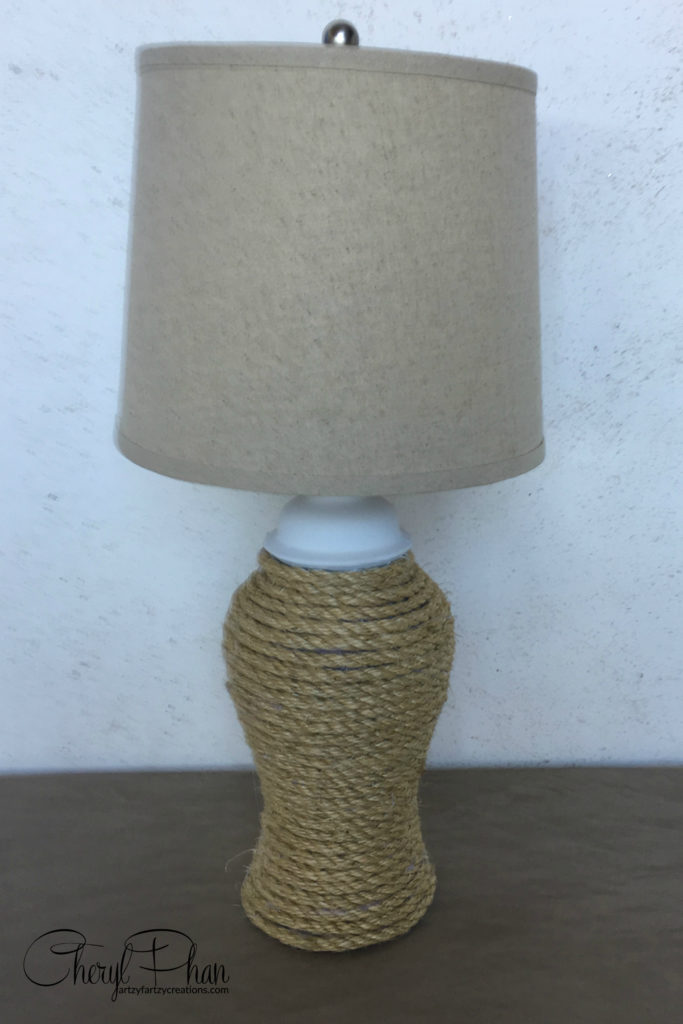 This lamp cost only $20.00 to make. You can see it in in the nautical-inspired room makeover for my nonprofit: Paint for Children below.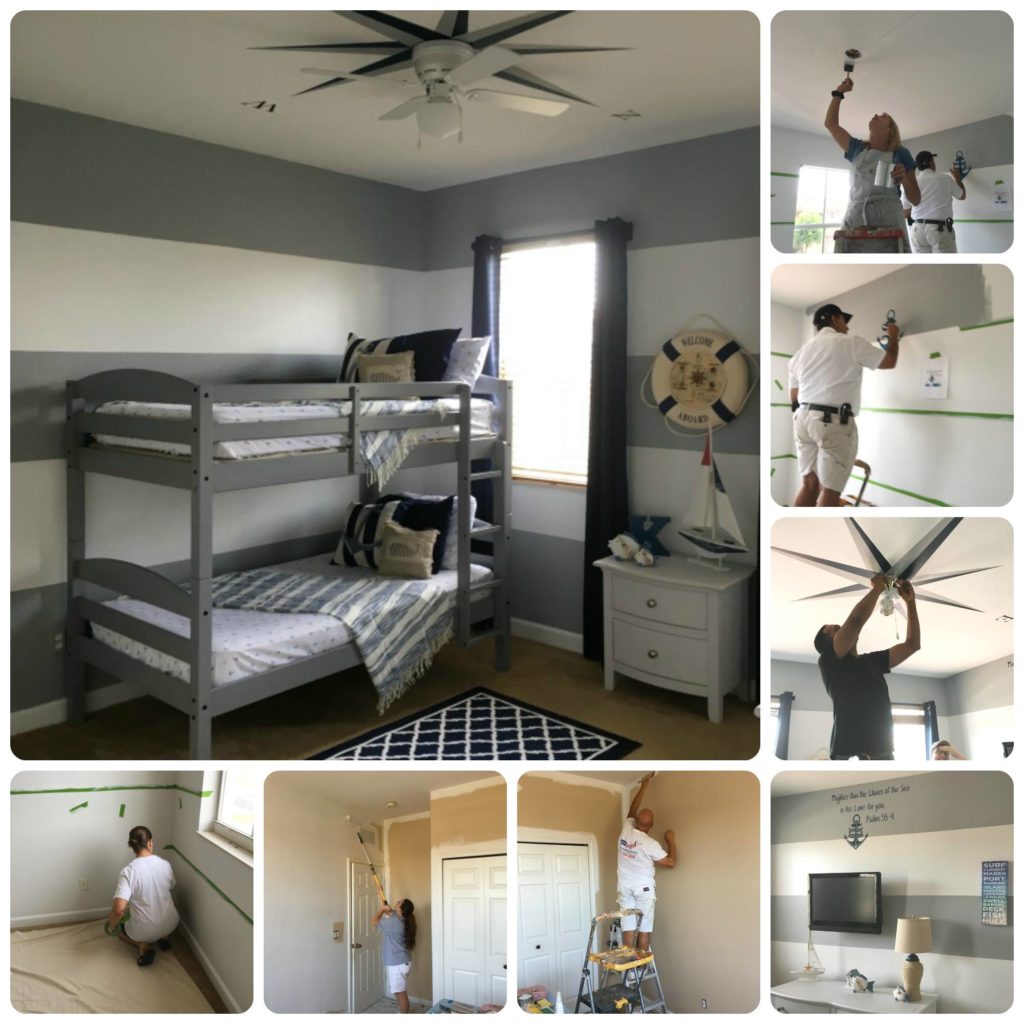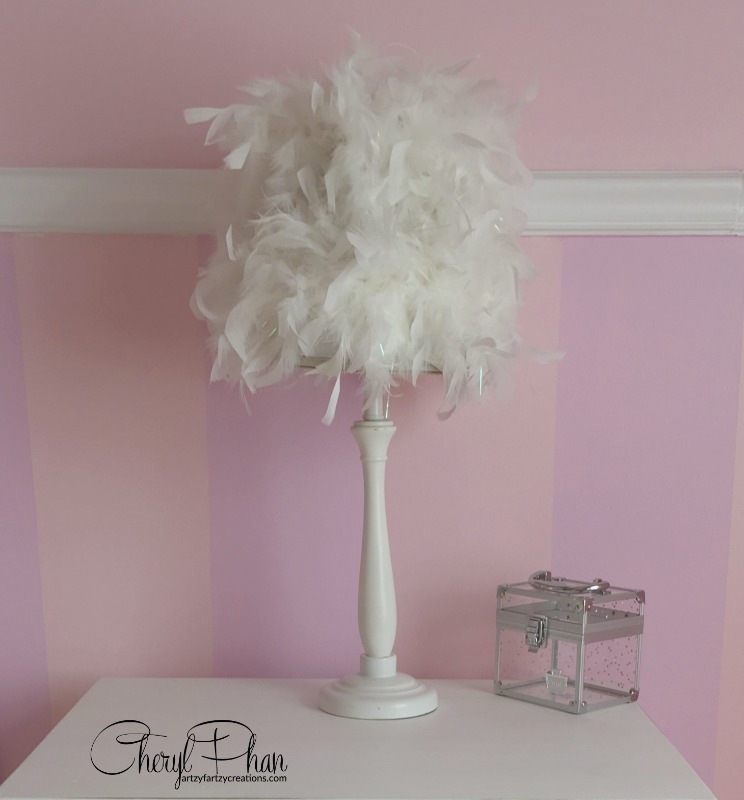 This feather lamp is so easy to make. All I did was hot glue a feather boa on to a lamp shade.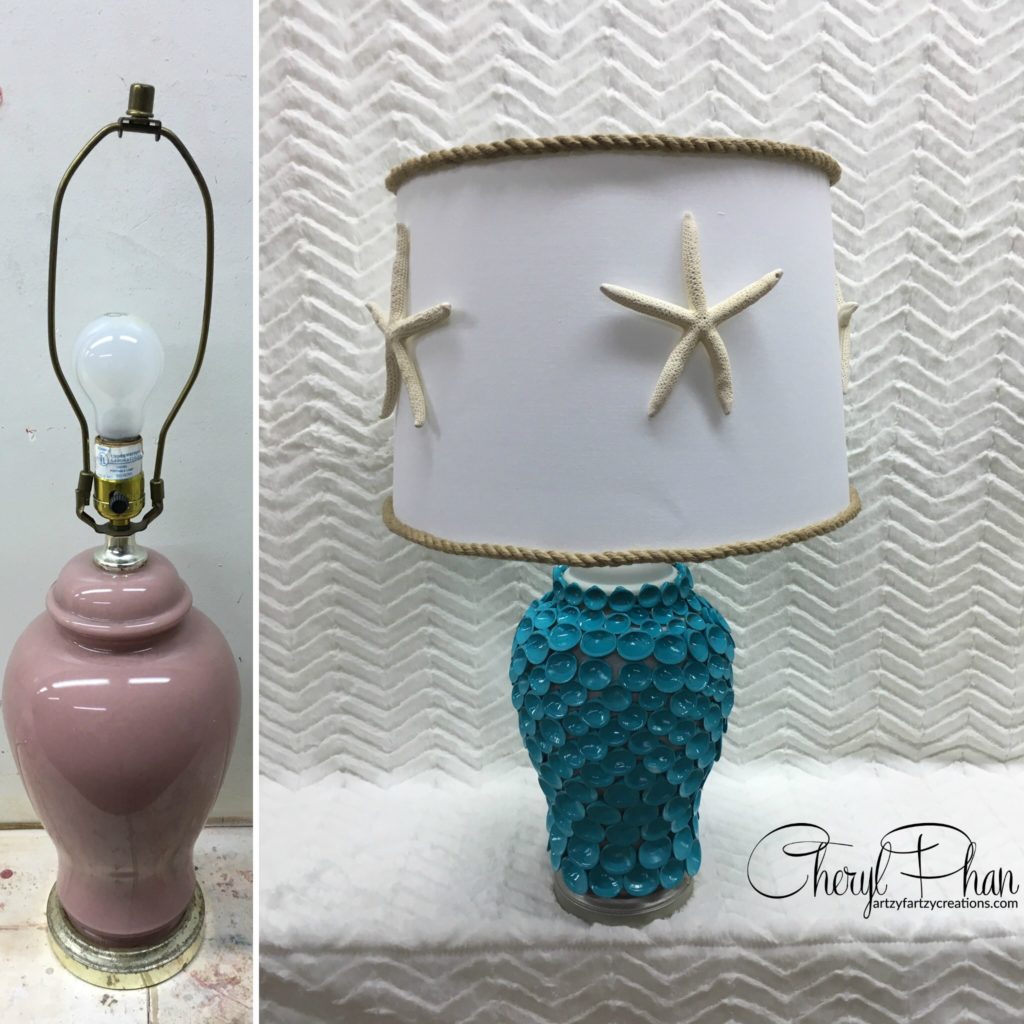 If you want to make this Coastal Lamp Makeover check out my blog post for the step-by-step tutorial
I hope you are inspired to do your own lamp makeover. I can't wait to see what you come up with!
If you want to learn how to start making money with your hobby get the details HERE
If you want to learn DIY Tricks and Tips get my weekly blog HERE
HAPPY PAINTING