Coastal lamps that will knock your socks off. You never know where your inspiration will come from.
A few months ago I was in a designer's showroom and saw a lamp made from seashells, though I thought it was really pretty it wasn't on my list of things to make at the time.
Then a couple of weeks later my four-year-old granddaughter came to visit me. Although I live only 10 minutes from the ocean I decided to rent a hotel room on the beach so I could spend some quality time with her. So what does a four-year-old want to do? That's right, collect seashells to take home.
Well, that might have been her plan but my daughter refused to put them in her suitcase, claiming they would make her clothes smell. I decided to keep them thinking that one day I would use them on a project. Then it hit me, what about that lamp I saw in the showroom? HUMM? Once I get something in my head I have to do it.
How to make a sea shell coastal lamp!
I bought two of these at habitat for Humanity Restore for $7. Pretty ugly but not for long.
Step #1:
Spray paint each side of the shells with whatever color you want. I used this pretty blue color.
.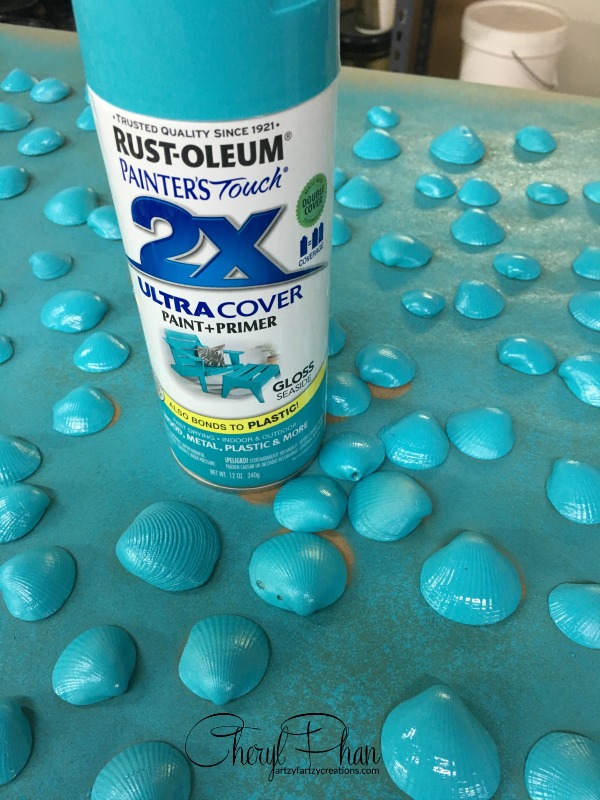 Step #2:
Take a sanding block or piece of sandpaper and lightly scuff it up to get some tooth
Step #3:
Spray paint the entire lamp with a spray primer (Let Dry)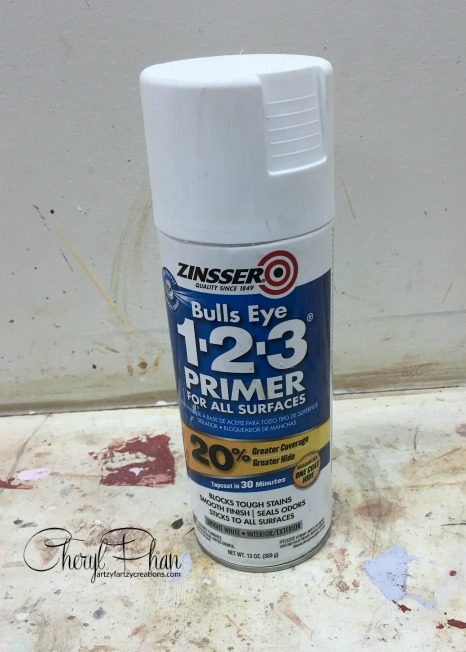 Step #4:
Spray the rim with a silver metallic spray paint (I used silver) (Let Dry)
Step #5:
Tape off around the silver area and spray paint the base with a spray  Primer  & Paint. I used a soft gray color. You can use any color you want (Let Dry)
Apply the shells to the lamp with a hot glue gun. Start at the bottom with the larger shells and work your way to the top with smaller shells. Notice I have the fan part of the shell facing down. It just looked better that way.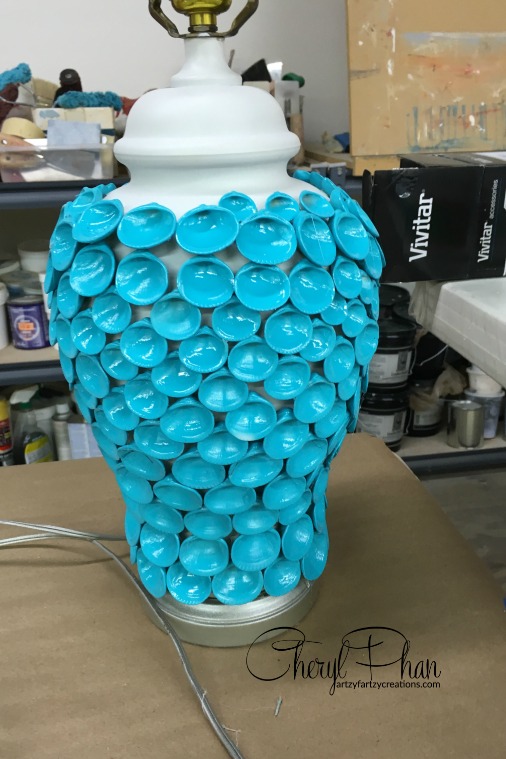 Step #7:
Apply rope and starfish to the lampshade with a glue gun to give it that Coastal look.
Here's the one that I saw in the showroom. They sell for $557.00 each. WHAT???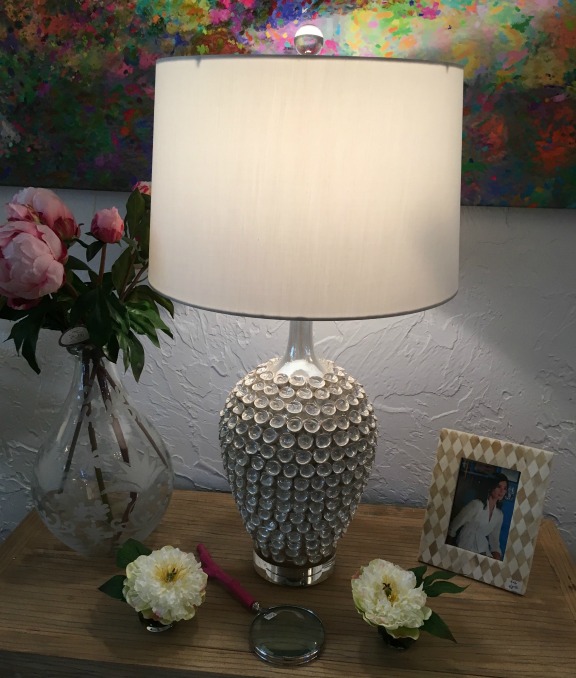 I paid $100 to make two lamps. As you can see mine is a little different.  I wanted to make mine more of a fun coastal décor.
If you want to save some money buy at thrift stores. I couldn't find two matching lampshades in Goodwill or a Thrift shop, so I bought the lampshade new at Target for $15 each.
The starfish and rope was bought at Michaels and cost an extra $36.00. You don't have to add the extras on if you want to keep your cost down.
The nice thing about this is you can make it any color you want, buy a different shape lampshade, and add or not add anything to it. It's your design…or creation. Have fun and make it your own.
Hope you're inspired and enjoyed this post.
If you want to learn how to start making money with your hobby get the details HERE
If you want to learn DIY Tricks and Tips get my weekly blog HERE