Bed trays are a bedroom must-have. Whether you like working from the comfort of your bed or you're lucky enough to have someone serve you breakfast in bed, a tray is a must-have in your bedroom décor.
It's multi-functional as well. I can use it to place my laptop on, lift it up to hold a book and I can sit in bed and eat my meal. Plus, it looks pretty sitting on the bed.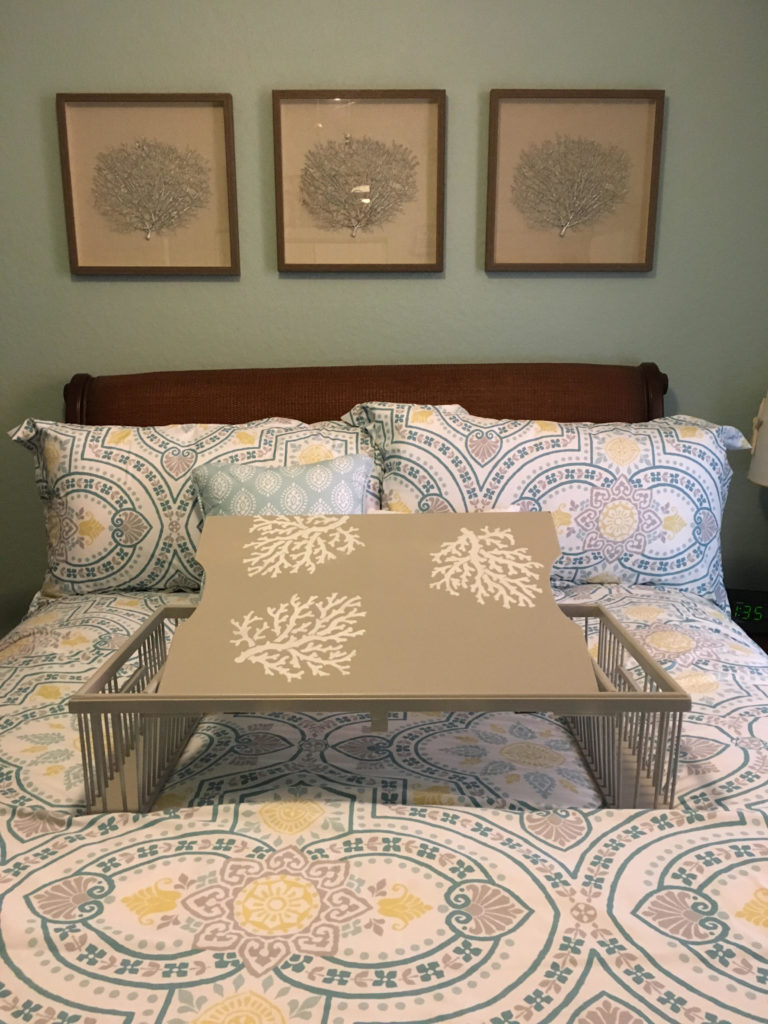 As many of you know I love thrift store finds. If you're looking for a bed tray you can most likely find one in a thrift store, Goodwill, Salvation Army Store or a consignment shop. They have them in all styles and sizes.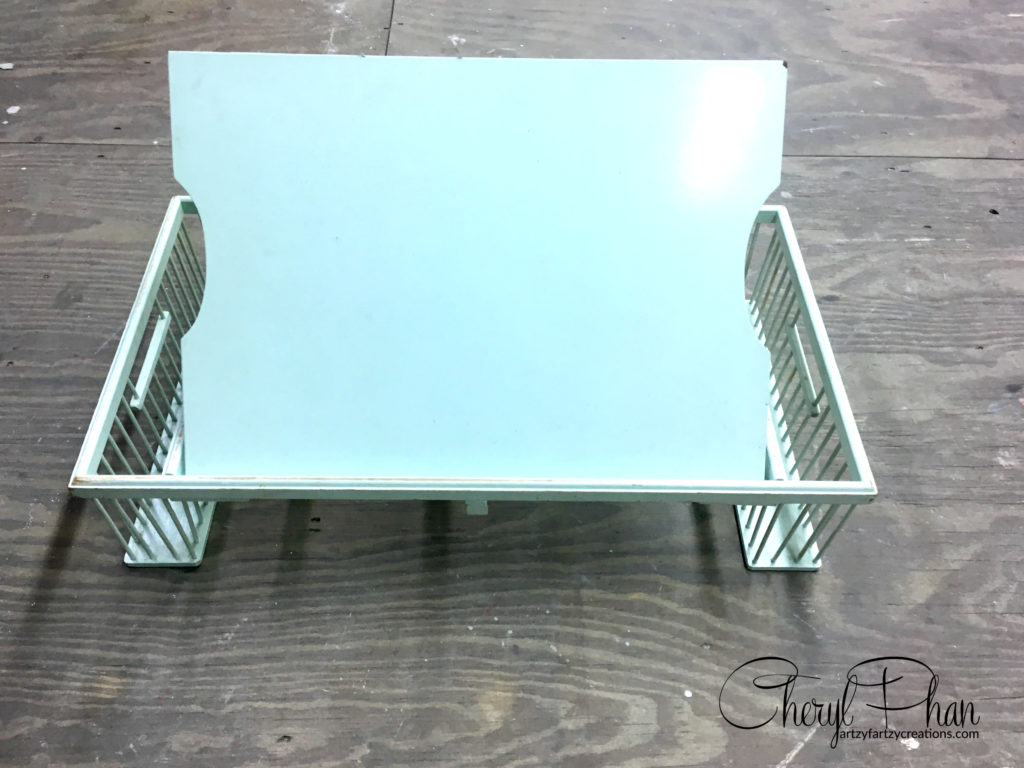 What I love about this one is, it lifts so I can lay my book on it while I'm reading in bed. The only thing I had to do is change the color and add a pattern to the top to go with my bedroom décor.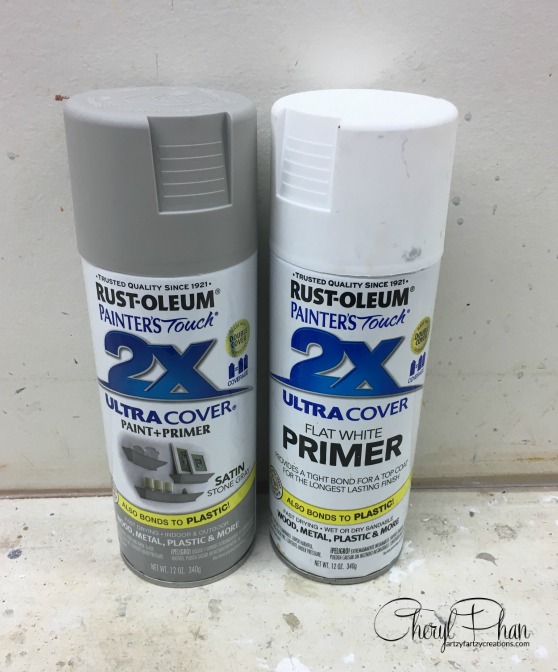 This was an easy fix. I simply primed the entire piece with spray primer. Let it dry for 30 minutes. Then sprayed it with this gray spray paint and let it dry another 30 minutes.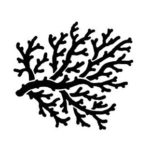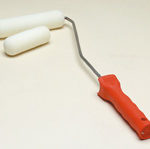 Then I laid the coral stencil on top and applied white paint with this sponge roller. Here's a little trick when applying the paint. Off load the paint onto a paper towel so that there is very little paint on the roller when you roll over the stencil. This will keep it from bleeding through.
You spend a lot of time in bed so why not enjoy it? And if you don't spend enough time in bed, maybe this painted bed tray will encourage you to relax with a good book and a cup of tea.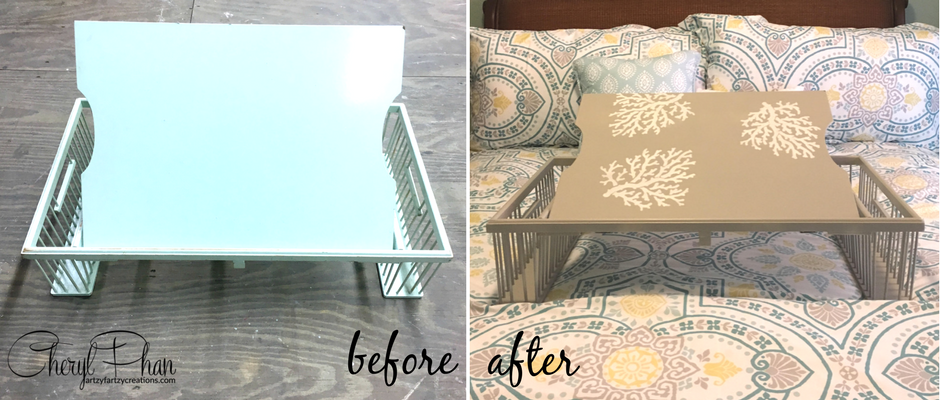 If you want to learn how to start making money with your hobby get the details HERE
If you want to learn DIY Tricks and Tips get my weekly blog HERE
HAPPY PAINTING