Wow! Can't believe 2017 is over. It feels like it goes by in a blink of an eye. There were so many great memories made, goals accomplished and ups and downs along the way. But, I must admit it was a fabulous year.  When I look back on all the furniture I painted, homes that were transformed, kids I made happy when they saw their room for the first time and clients who look in awe when I finished a job they commissioned me to do in their home, it makes all the work I did worth it.  
I'm looking forward to the new challenges for 2018 and the what the new year will bring.  I know God will guide and direct my life to for fill his purpose and the road he has designed for me.
After reflecting over the year, I want to share my top 10 Projects and Blog posts with you!
1. How to Make your Own Chalk Paint
This is  the #1 blogs this year. When you're in the DIY world, finding new innovative ways of painting and saving money is always a plus. Check out this video on how to make your own chalk paint. 
2. How to get Paint out of Clothes
This is always a handy tool to have in your back pocket.  As a professional painter, I am always getting paint on my clothes. I don't mind if they are my work clothes but occasionally I'll get a splash of paint on my good clothes so I had to find a way to get it out. Here's what I found that works.
3. How to Paint Cabinets
If you have outdated kitchen cabinets and don't want to spend a small fortune on replacing them, here's a great alternative. If they are in good condition you might want to consider panting them.  No need to worry, I'll give you step- by-step instructions here.
 4. How to Paint Counter Tops
YES! You can paint counter tops. I'm all about DIYing on a budget. I love paint and will paint just about anything, including counter tops. See my step-by-step tutorial here.
5. How to Make a Home Office with Little Space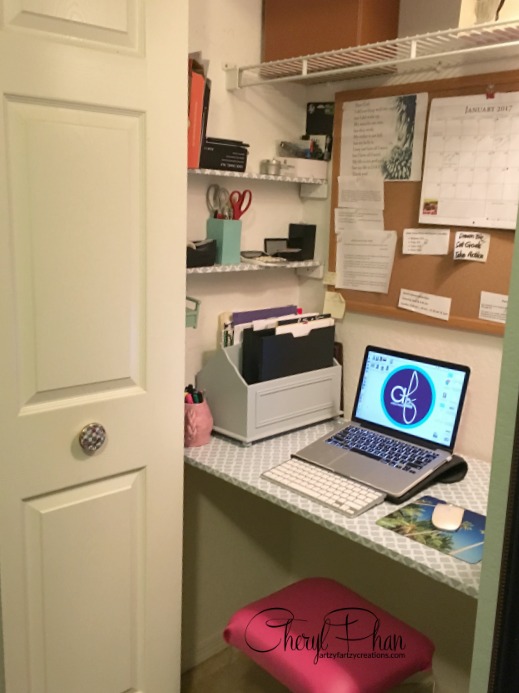 If you don't have an extra room for an office you can turn your closet into an office. This is a great space saver idea. 
6. How to make an Armoire Office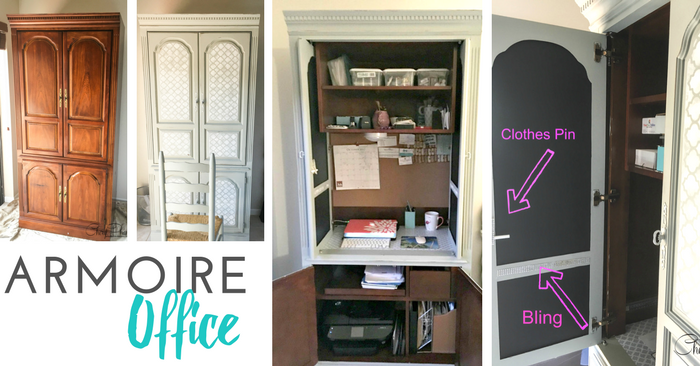 Don't have an extra closet? Do you have an old armoire you thought about throwing away? STOP….. check this out before it goes to Goodwill. Repurpose it and turn it into an office. This would make a great study area for the kids to do their homework.
7. Garden-Themed Girls Bedroom
This was such a fun bedroom to transform. Especially when you're doing it for a special needs child. If you haven't seen the reveal, it's a must watch! See it here.  It will pull at your heart strings. See more details of the room here.
8. How to Make a Cedar Wall
If you like the shiplap look but not the price, try this cedar plank wall. A bundle of these are only $10. Super cheap way to decorate your walls.  Get my instructions here.
9. Black and White Striped Ceiling
It only took one bold statement to transform this bedroom: a striped ceiling.  If you like the WOW! Factor this is the way to go. Get my tips on how to paint perfect ceiling stripes here.
10. Faux Wood Garage Doors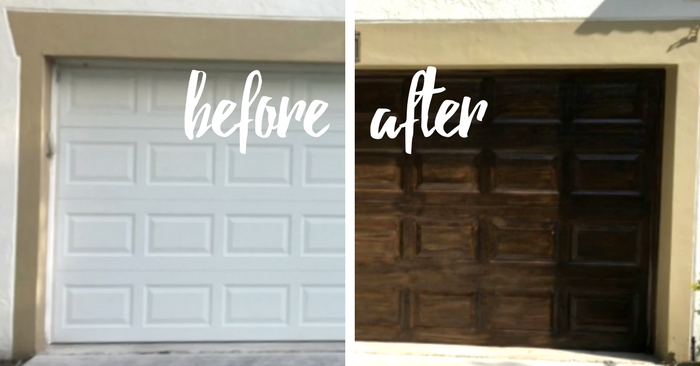 Painting garage doors is probably one of my most asked-about finishes. I painted more garage doors last year than I did any other finish. WHY? Because garage doors are very expensive to replace and if you want instant curb appeal this is the best way to get it.
If you want to learn how to start making money with your hobby get the details HERE
If you want to learn DIY Tricks and Tips get my weekly blog HERE
HAPPY PAINTING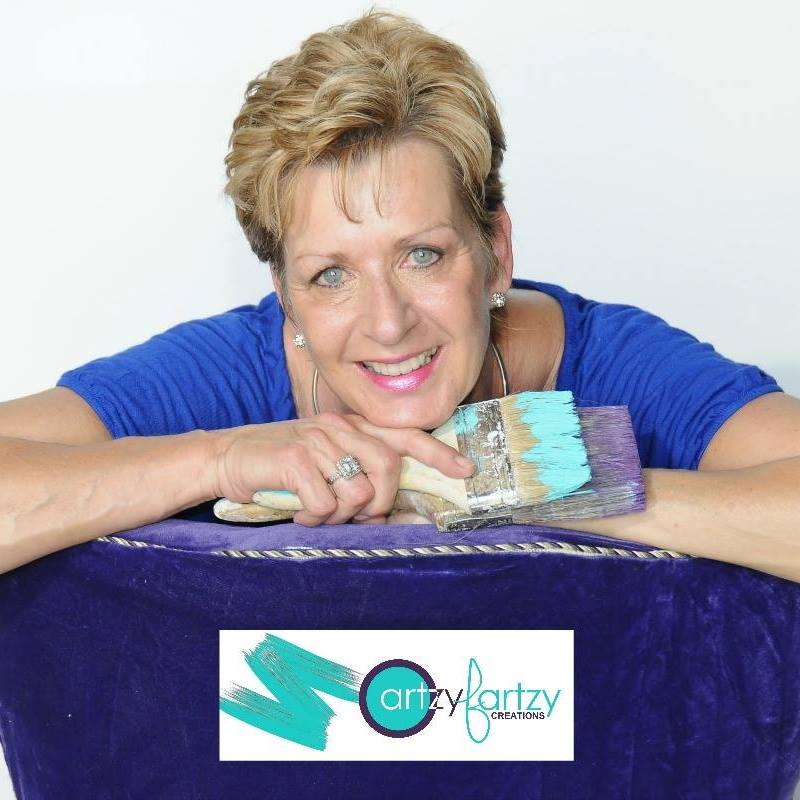 Please share my pin and visit me on Pinterest for more DIY projects & painting tips!