This closet was converted into an office for under $35.00. I call it my office in a box.
I recently moved and didn't have an extra room for my office so I took one of the closets and turned it into my office in a box.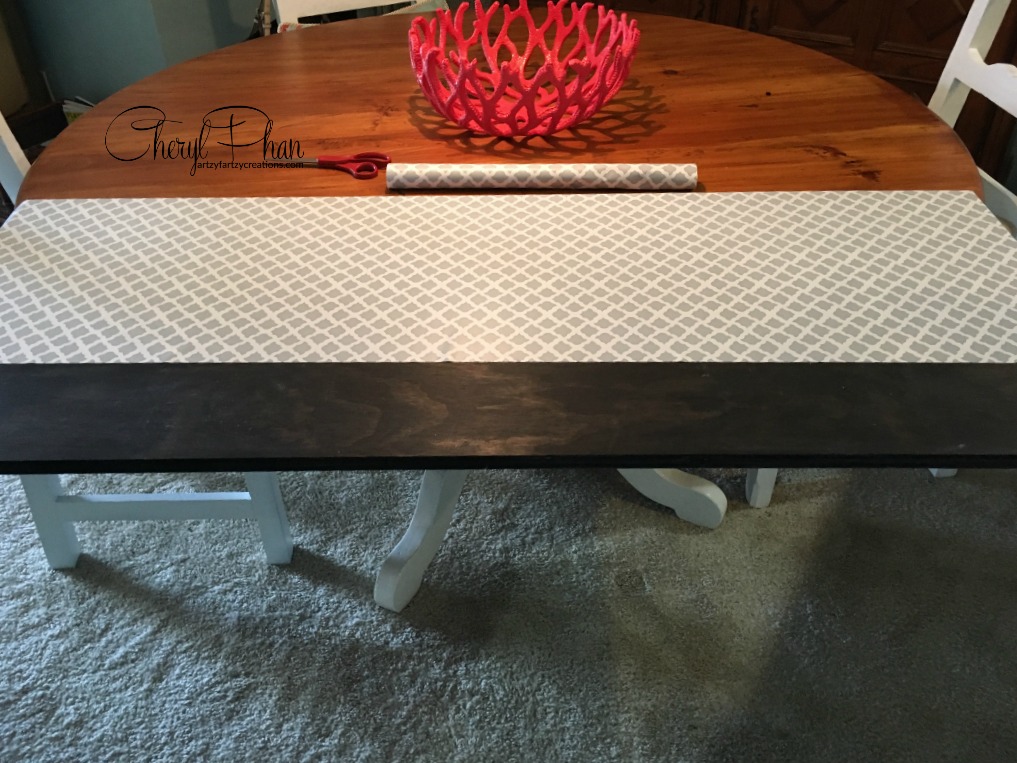 I bought a piece of wood at Home depot and originally stained it but decided to cover it in contact paper I bought at the Dollar Tree.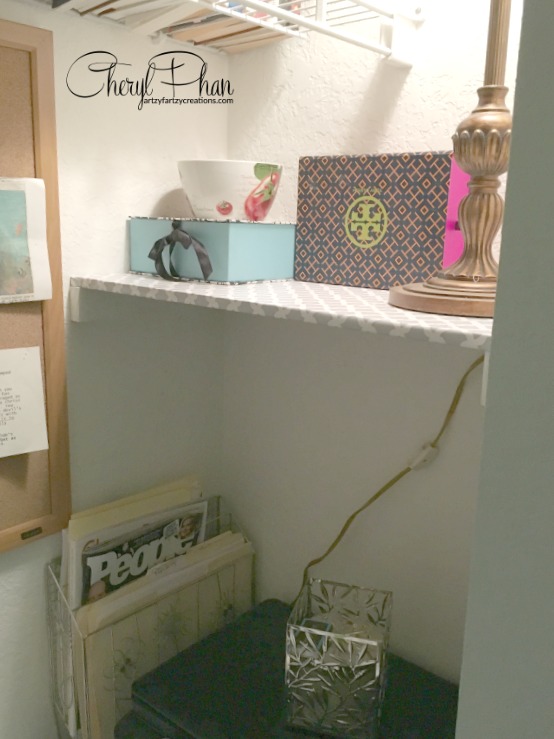 The first thing I did is decide how many shelves I wanted and how far apart they needed to be. Then I measured the area and cut a piece of wood for the shelf and two pieces of wood to hold up the shelf. Just a little FYI, make sure you cut the wood so that it fits snug, otherwise the shelf will be wobbly. I screwed the wood into the wall and placed the shelf on top.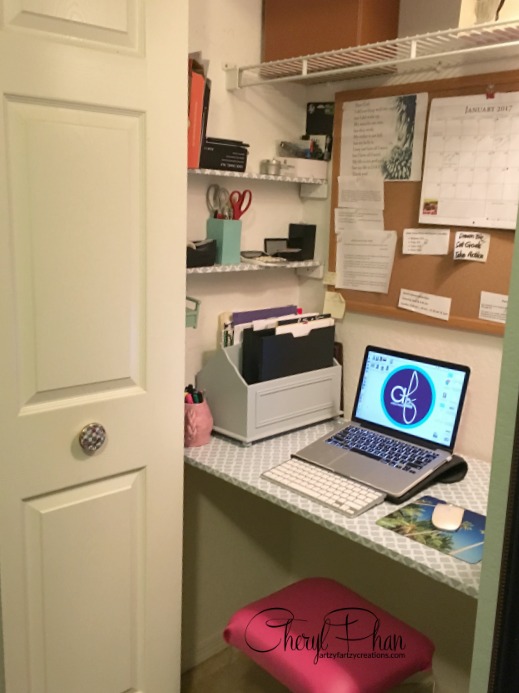 As you can see I added shelves on both sides to hold my office supplies and hung a pegboard on the wall for my notes. It only took a couple of hours to complete the project. I can't believe how easy and inexpensive it was to create an office in a box. What I really like is, everything is tucked away neatly and I can shut the door at the end of the day.
Don't you deserve a special sanctuary of your very own?
If you want to learn how to start making money with your hobby get the details HERE
If you want to learn DIY Tricks and Tips get my weekly blog HERE