Believe it or not, you CAN PAINT laminate countertops to look like granite!
I know that your kitchen is the most important room in your house and it is also the most expensive room to remodel. When my daughter and her husband moved into their first home they were in their early 20's and didn't have the $20,000 budget to remodel the kitchen. So we did the next best thing. We used PAINT!
There are a couple of tips to know before you get started…
Prep…Prep…Prep…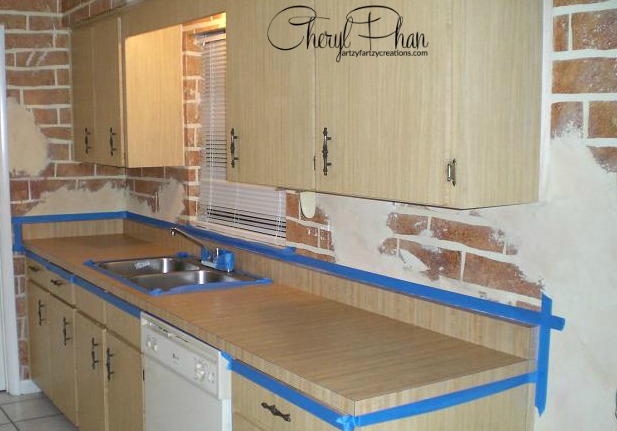 Don't skip the Prep. Seriously, this is the most important step. The first thing you want to do is clean the grease and grime from all the nooks and crannies. Then tape,sand and prime the laminate. And don't worry about burn marks or chips you won't be able to see it once your finished.
Base Coat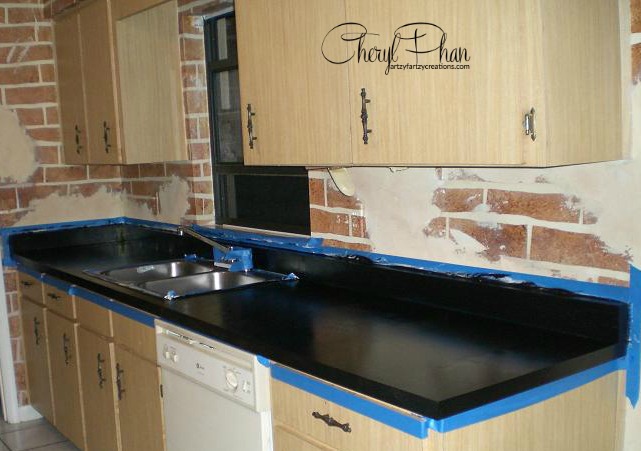 After your done with the prep, paint the base color over the primer with a sponge roller. I used latex paint in black to give it depth but you can use any color you want. Let it dry before going to the next step. I always suggest you make a sample before applying it to the countertop.
The fun step GLAZING!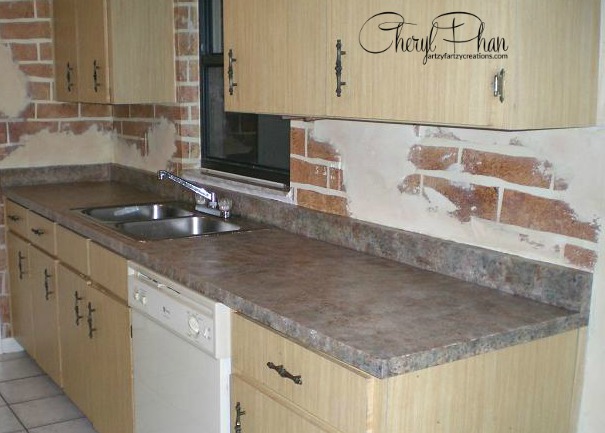 This is where you create the granite.  The best thing to do is find a piece of granite in the store that you like to use as an example. Mix 4 parts glaze with 1 part latex paint using  2-6 colors.
Dip a damp sea sponge in the paint, then offload the paint onto a paper plate so you don't get big blobs, then dab it all over the countertop layering one color at a time until you're satisfied with the results. Let it dry overnight
Top Coat
Apply 2-3 coats C500 top coat with a sponge roller.
Don't you deserve a special sanctuary of your very own?
If you want to learn how to start making money with your hobby get the details HERE
If you want to learn DIY Tricks and Tips get my weekly blog HERE