Stop paying for overpriced chalk paint and MAKE YOUR OWN
Today I'm going to let the cat out of the bag and share with you my chalk type paint recipe. I'm going to show you how to make your own chalk for a little as $5.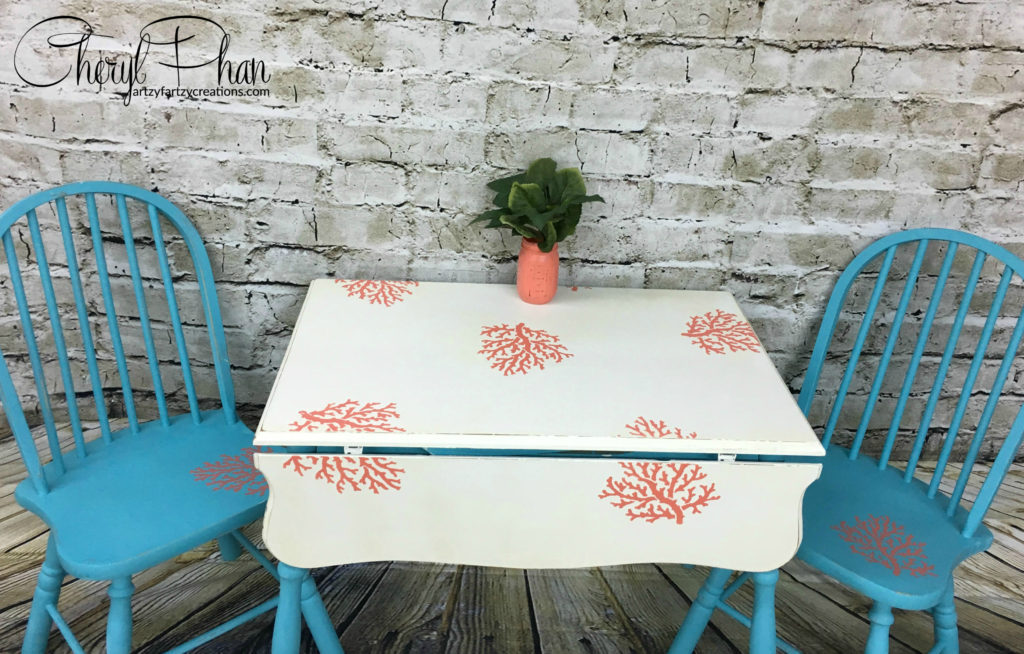 As a decorative painter for over 17 years, I have used just about every paint, primer, stain wax, etc. you can think of. Because I'm in the painting business, and I have to watch my bottom line expenses; I have learned to get creative and figure out what products to use and not use and where I can save money.
Like you, I love chalk paint. I love the look and feel of chalk paint, the vintage look, and mostly the limited prep. What I don't like are the cost and the limited color pallet. (If you're unsure when to use chalk paint in your projects, read this blog here: Oil-based vs Latex vs Chalk Type Paints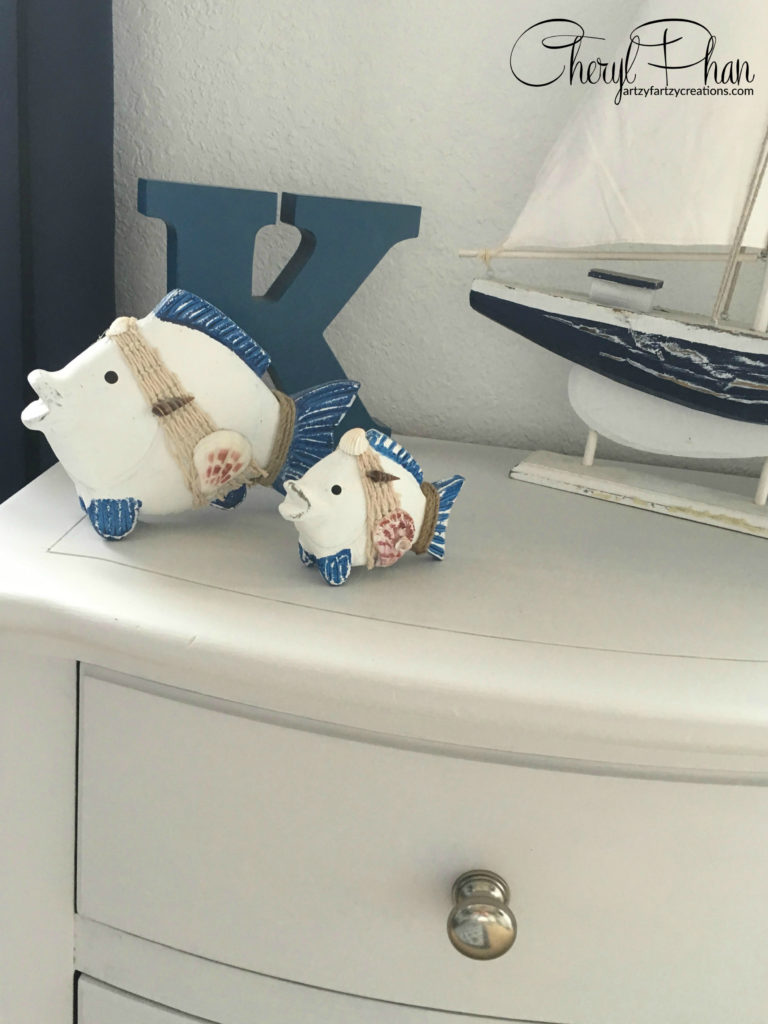 Let's face it, chalk paint can cost $40 + for a quart; that's $160 a gallon. Ouch! The good news is, you can make the same chalk type paint with a $6.98 quart of paint from any hardware store and a few tablespoons of my Magic Chalk Paint Powder. YAY! That's a huge saving!  Plus by using make-your-own chalk type paint, you can mix exactly the amount you'll need – eliminating waste and saving money.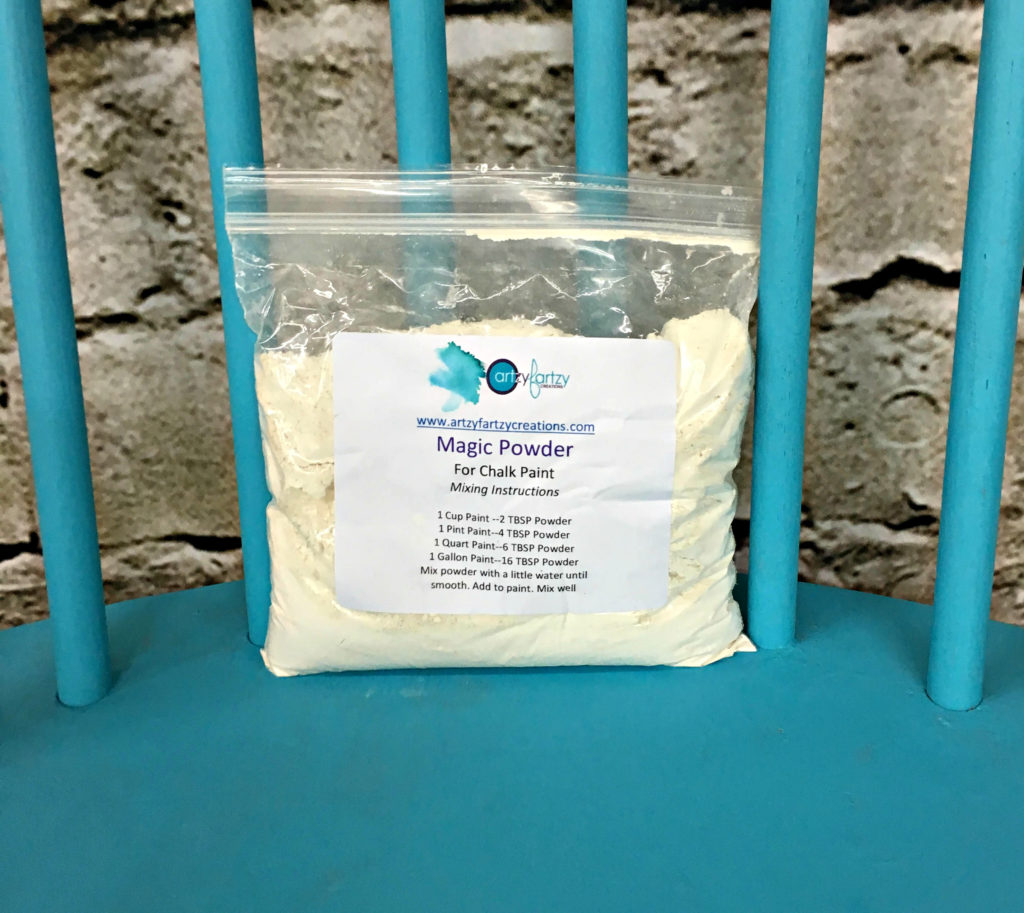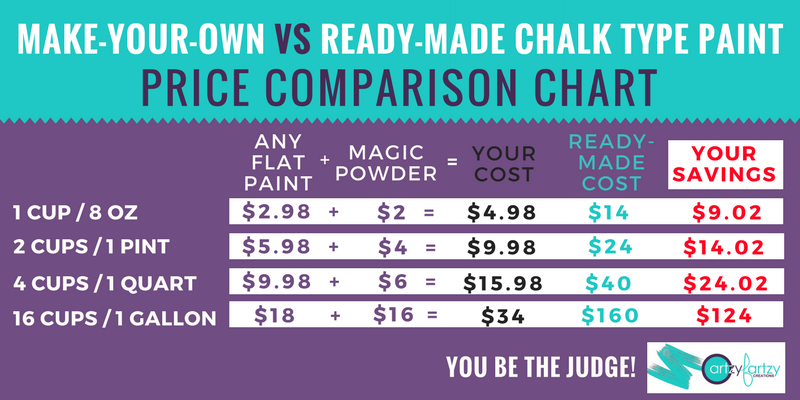 (Please note, I am only using any flat paint as an example for comparison purposes. You can use any manufacturer's paint you want)
Make it yourself it's Easy Peasy!
Make Your Own Chalk Paint Mix:
2 tablespoons of water with 2 tablespoons 

Magic Powder

in a bowl. Mix to a smooth consistency.

Add 1 cup flat or matte paint into the mixture. (Any latex or acrylic /water-based paint.)  Stir until smooth.
Voila! You have your own chalk paint. It's that simple. Look at the beautiful results!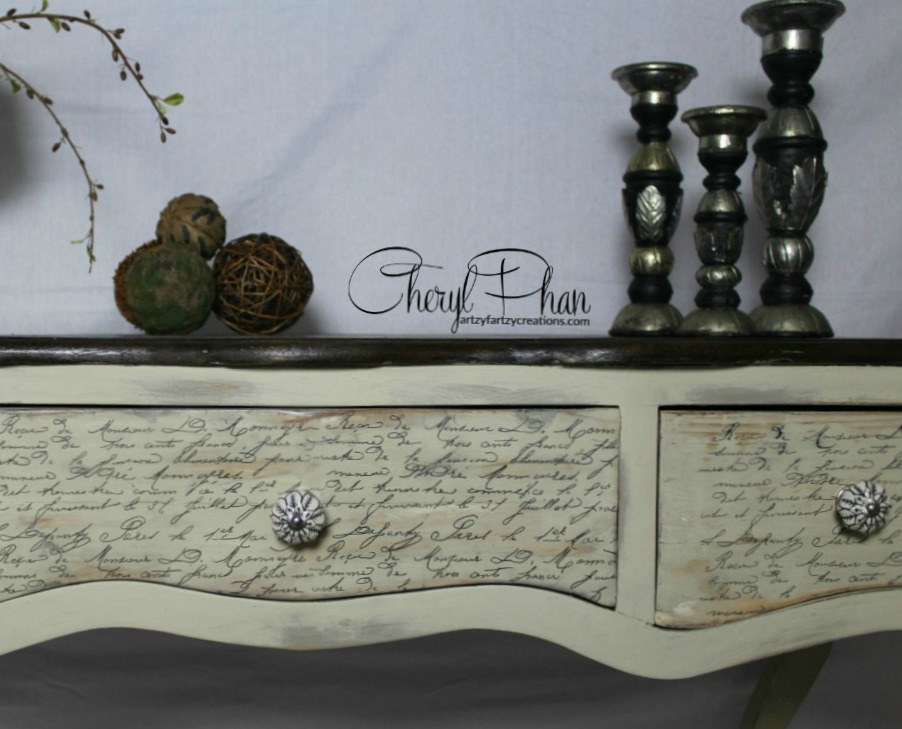 More Painting Tips:
Add a little water to the brush and then dip it in the chalk paint before applying it to your piece.

Use a fine sanding pad to smooth out burs for a butter-smooth finish. (Another money-saving tip, if you don't have any sandpaper use a brown paper bag.)
This Magic Powder is amazing. It mixes easily and you can get the exact color chalk paint you want. Plus it can be stored for up to a year. Just store in a sealed container and stir when you open. It can also make it into chalkboard paint by simply doubling the amount of powder for the same amount of paint.
If you want to learn how to start making money with your hobby get the details HERE
If you want to learn DIY Tricks and Tips get my weekly blog HERE
HAPPY PAINTING!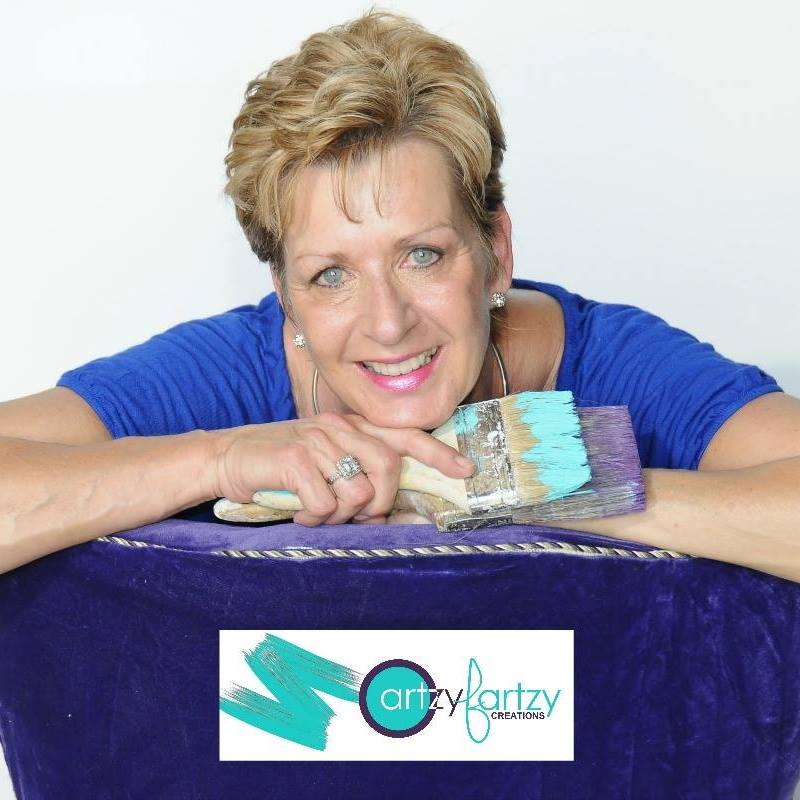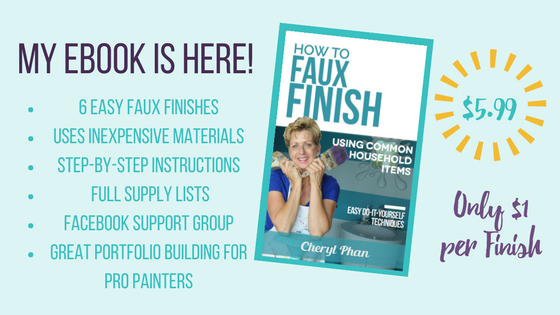 Please share my make your own chalk paint pins and visit me on Pinterest for more DIY projects & painting tips!