Upholstery tacks are not just for furniture. The best part of being a DIYer is getting creative. There are so many things you can do with nailhead trim and upholstery tacks. I'm going to show you 5 ideas you can use to decorate your walls, ceilings and even a door with decorative tacks.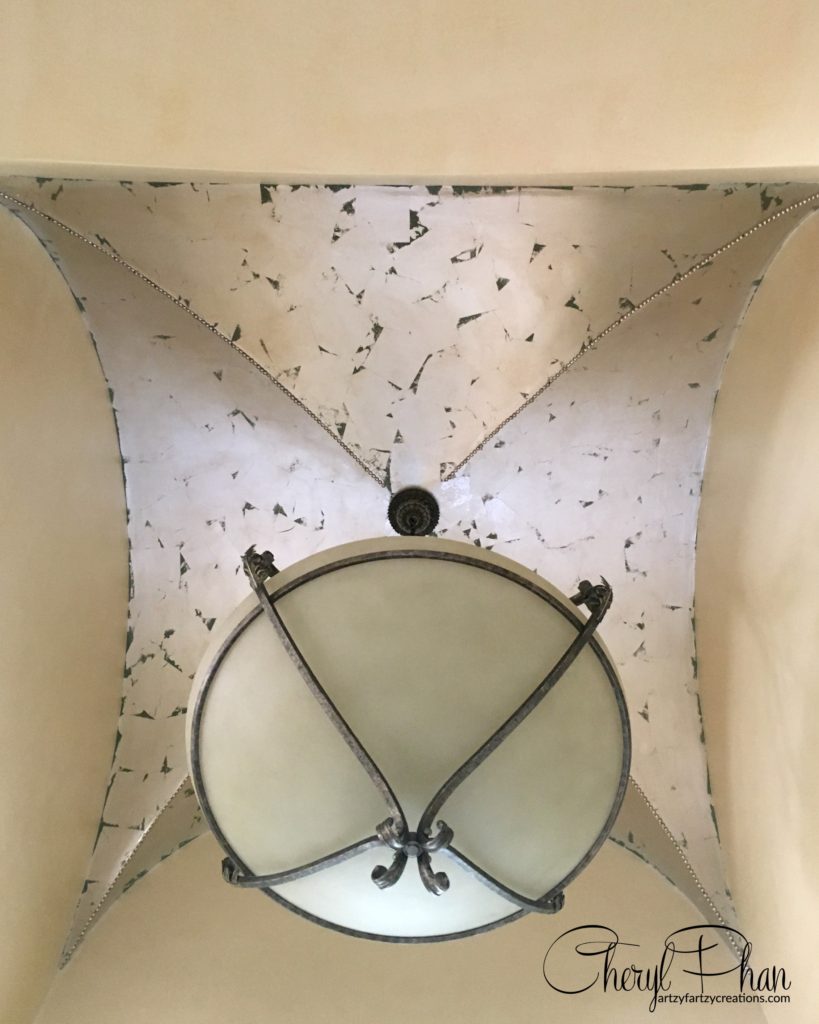 This is a roll of nailhead trim that I used on this ceiling. It was so much easier to install than one tack at time.
(This post may contain affiliate links)
I cut a strip the length I needed and used tape to hold it in place. About every 4 tacks there is a hole where you add a tack to hold it in place.  What I like about this technique is, all the tacks lined up evenly. The tacks I bought were a brushed silver to match the chandelier.  Here's where you can buy nailhead trim.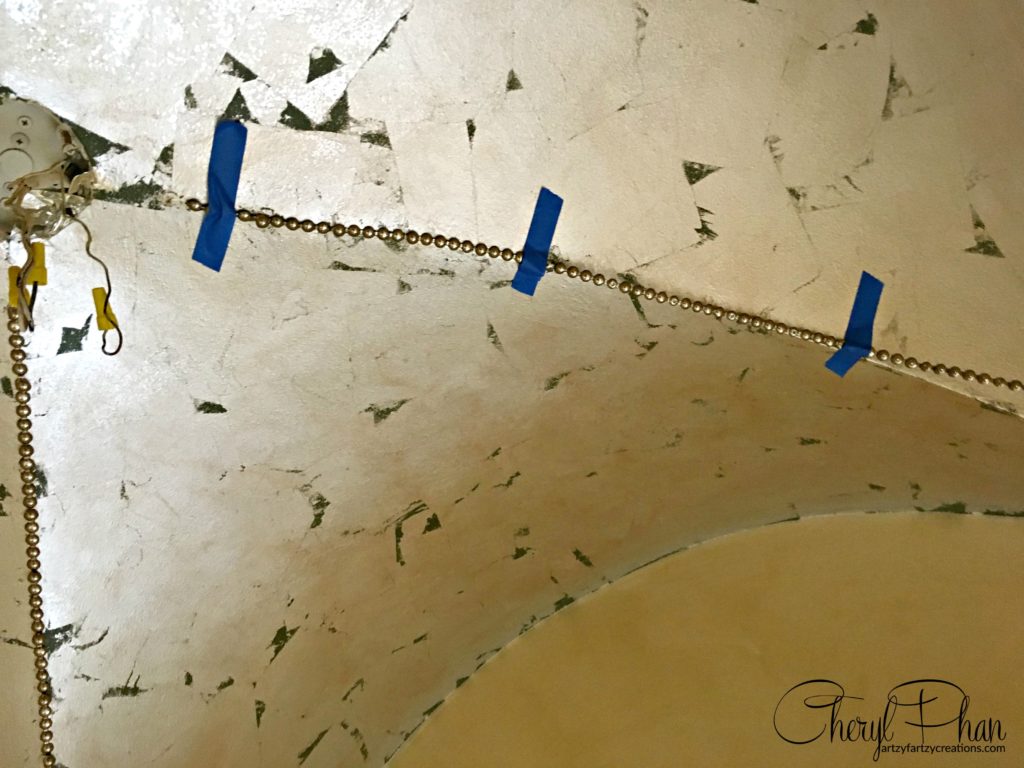 This ceiling was screaming for attention. If you have ceiling like this in your home, do something fun and creative to make it stand out.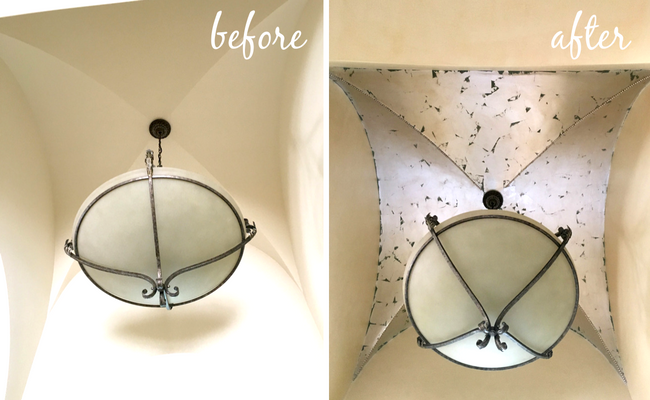 Here's another project you can create with upholstery tacks. This bathroom was outdated and needed a little TLC. The walls and ceiling where fauxed with Luster Stone. I love, love love this product. It looks absolutely amazing, but it still needed focal point, so I added these Silver upholstery tack to outline the wall and ceiling. Now it looks like a sweet retreat.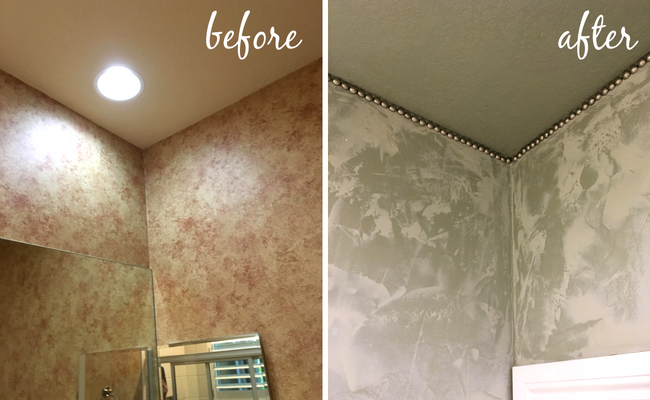 Create a harmony of elements to evoke a mood on your bathroom door. It was fairly easy to do and looks like a high end spa.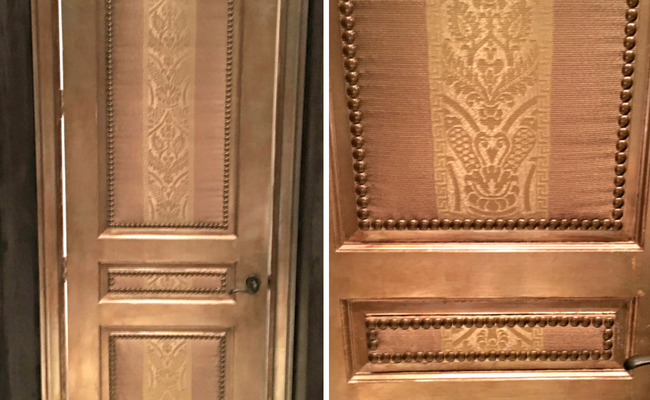 There are tons of style to select from. I love this design. I'm going to incorporate it into my next DIY project.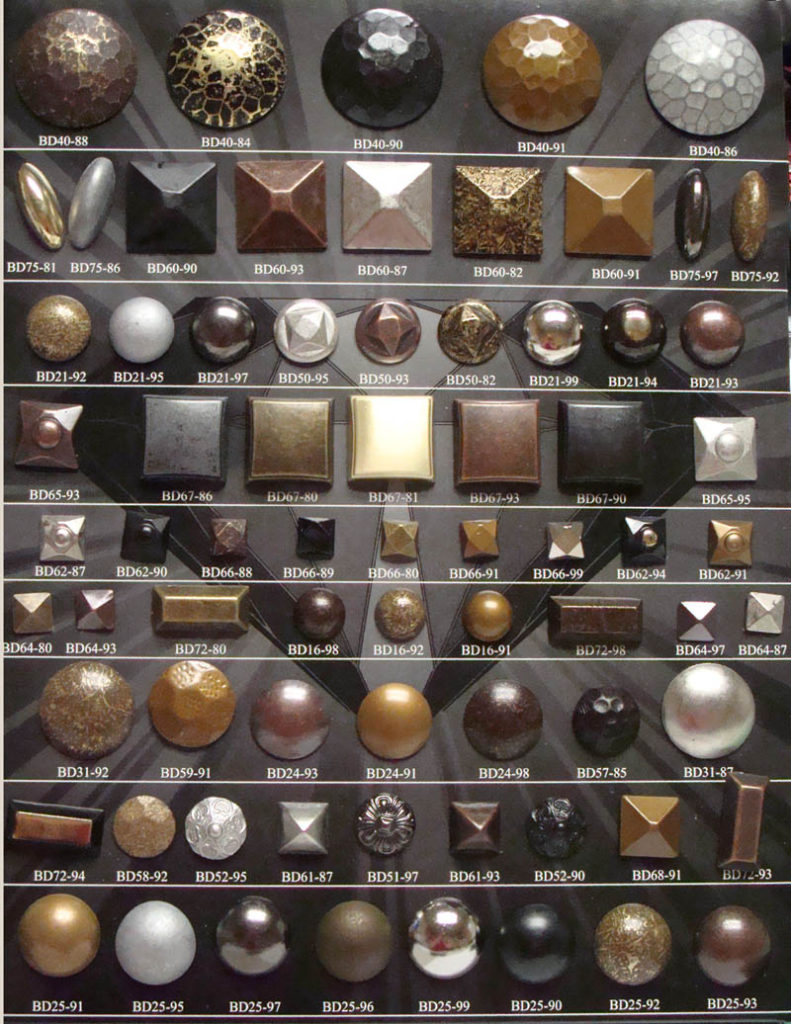 Here's a couple of fun examples using nailheads in a harlequin pattern on a wall.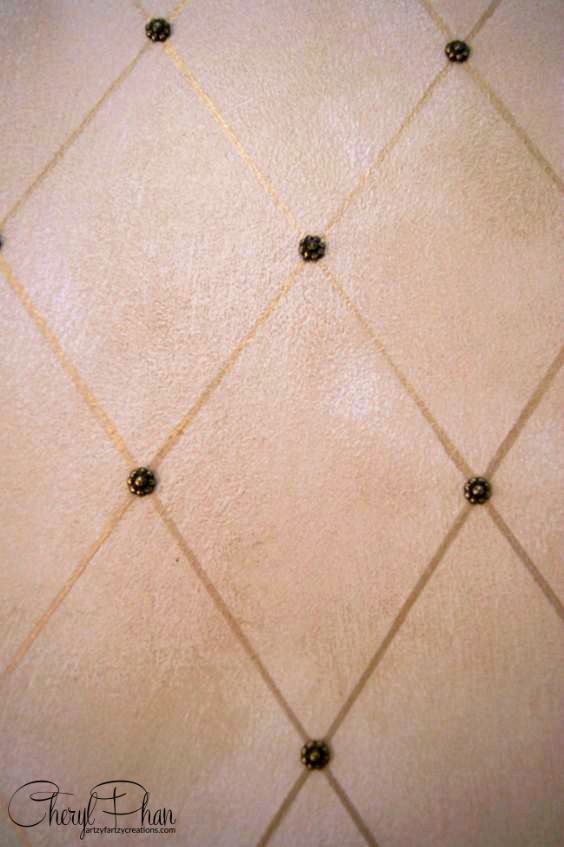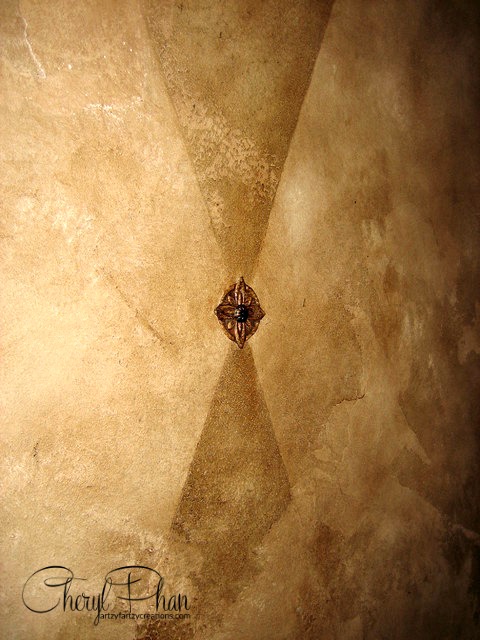 Hope you enjoyed these ideas and let me know if you come up with some nailhead decorating ideas of your own!
If you want to try painting an accent wall with a fun faux finish, try my free tutorial here.  All the supplies and steps you need to get a beautiful finish that adds rich texture and dimension.
If you want to learn how to start making money with your hobby get the details HERE
If you want to learn DIY Tricks and Tips get my weekly blog HERE