What is the lasting trend in home décor …… wood or white kitchen cabinets?
This ongoing conversation of wood vs white cabinets in my experience is a matter of preference.
I love both painted & wood cabinets. It really depends on the style and décor of your home and what makes you happy. No matter what you go with, you should consider elements such as your countertops, floors, backsplash and appliances before making your selection.
Here's the truth. Stained wood will never go out of style, look at all the upscale home magazines…they are filled with wood-grained and dark espresso cabinets. In my eyes, it's a keeper. Beautiful wood grain cabinets will always stand the test of time.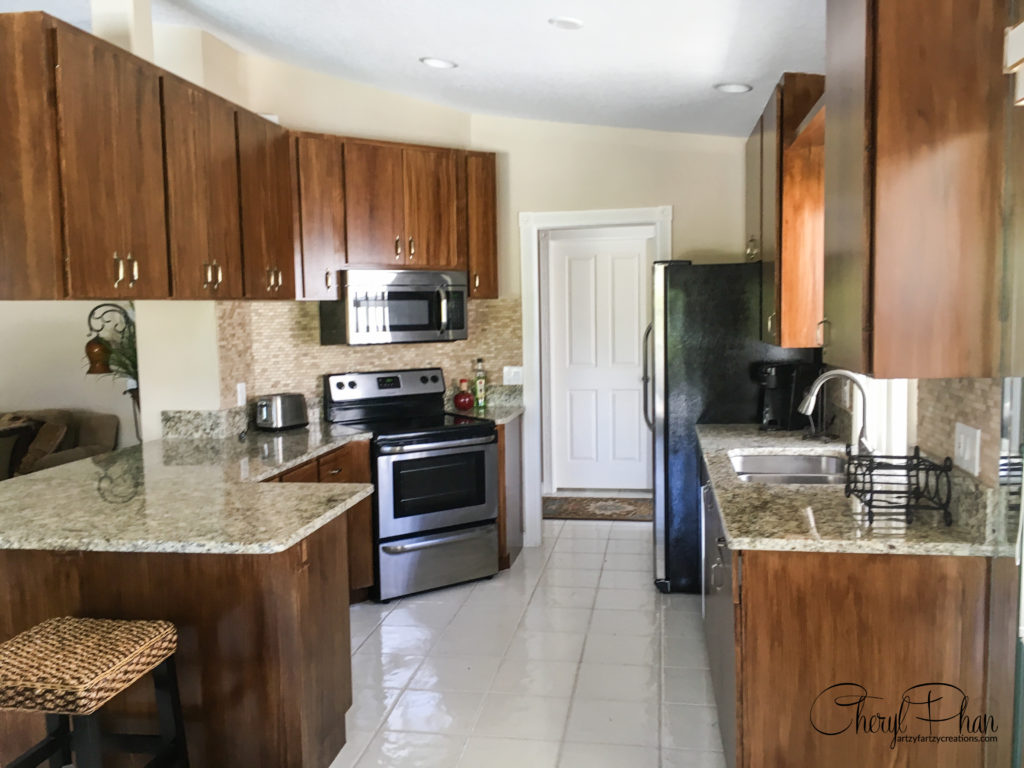 Equally so, white cabinetry works for all types of styles – country, European, contemporary, modern it works well with so many decorating concepts.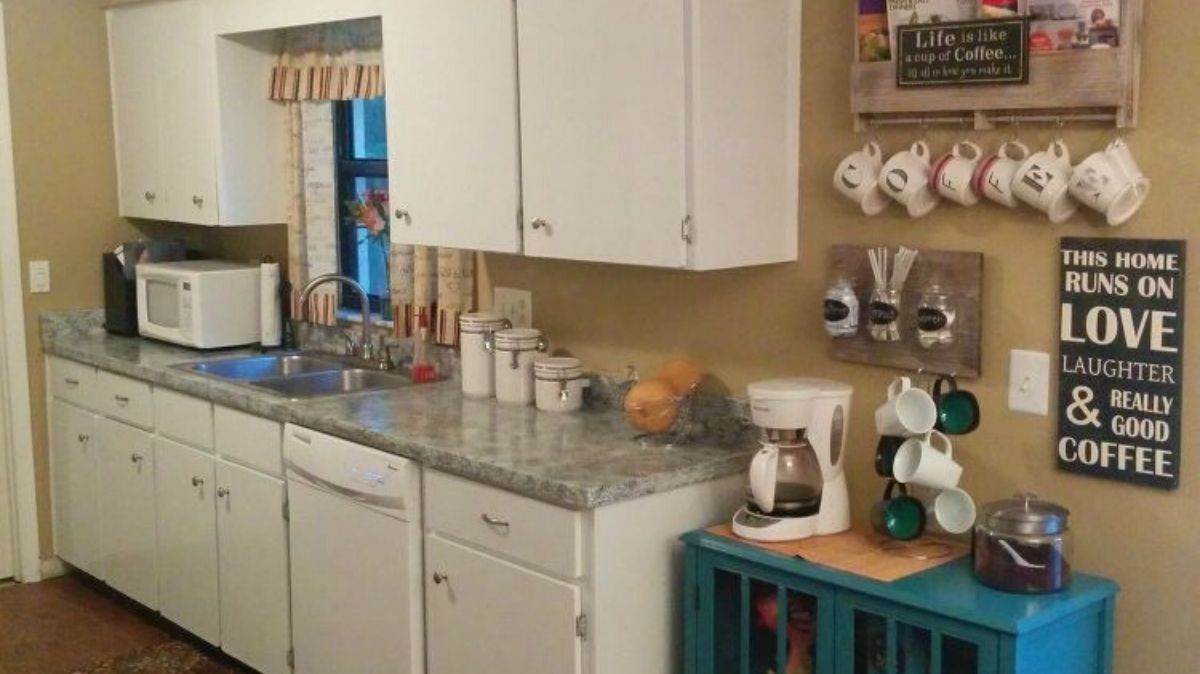 I think the biggest reason for white cabinets is: it's much cheaper to paint your existing cabinets than to replace them or use faux wood if your cabinets are in good condition. There's also a trend of painted furniture. People are repurposing and updating old furniture to give it a fresh new look. If the economy is not doing well we will continue to see paint being used in design. The beautiful thing about paint is you can go either way and when you get tired of it …paint it again.
My Favorite Paint Colors for Cabinets
If you do decide to paint your cabinets, two of my favorite colors are: Benjamin Moore's Decorators White and Benjamin Moore's Steel Gray. I'll share my Top 7 Tips for painting cabinets with you here. These tips will save you time and money! So read it before you tackle your kitchen or bathroom project!
My Favorite Glaze Cabinets
My favorite glazed combination is: Sherwin Williams Alabaster with Benjamin Moore's Amherst Gray glaze.
My Favorite Wood Grain Color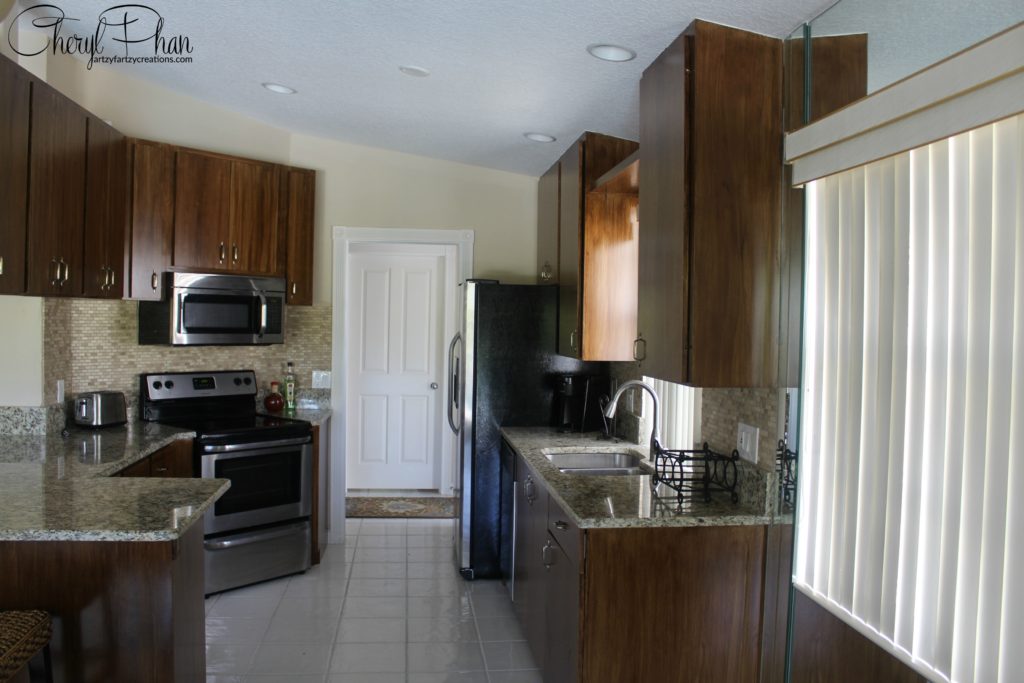 For all you wood lovers, my favorite is the medium-dark wood grain. If you're ready to change your white cabinets to wood, I will have a step-by-step video tutorial teaching you how to wood grain your cabinets with my secret formula SOON! Stay tuned!
If you want to learn how to start making money with your hobby get the details HERE
If you want to learn DIY Tricks and Tips get my weekly blog HERE