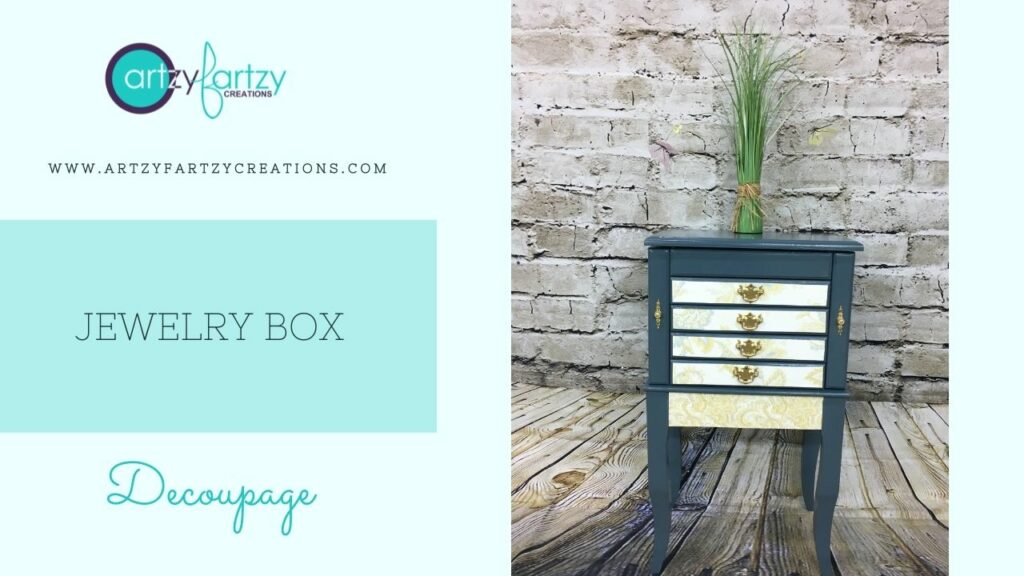 You know the old saying. "One man's trash is another man's treasure"?  Have you ever driven through your neighborhood on trash day and saw a piece of furniture thrown by the curbside and was tempted to snatch it up?
This is how I found this cute little jewelry box. And it's time to give it a little TLC.
Wait until you see what I did to it!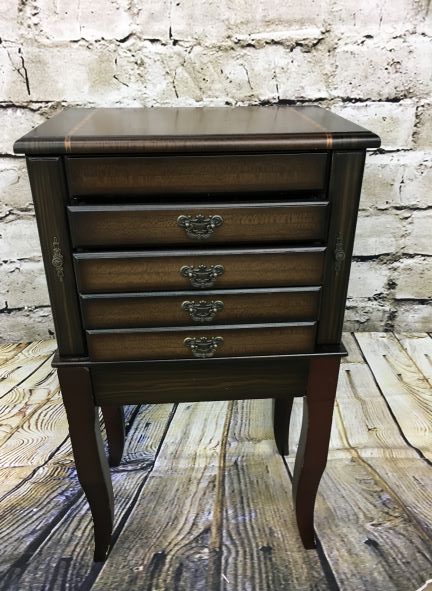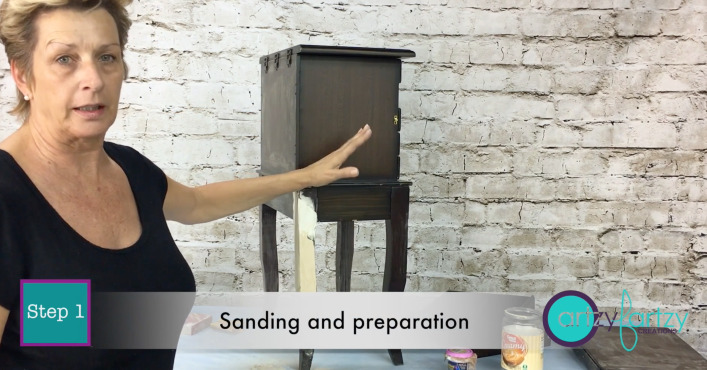 The first thing I had to do is repair one of the legs and sand the whole piece before I prime it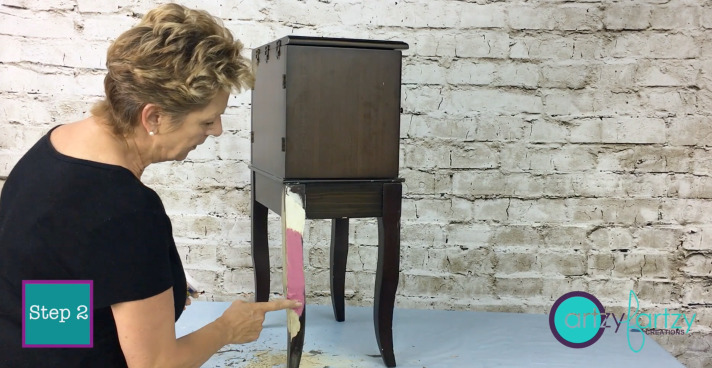 The easiest way to do that is to use wood filler and once it dries you can sand it out so it's smooth. What I love about this product is it goes on pink but when it's dry it's natural wood color.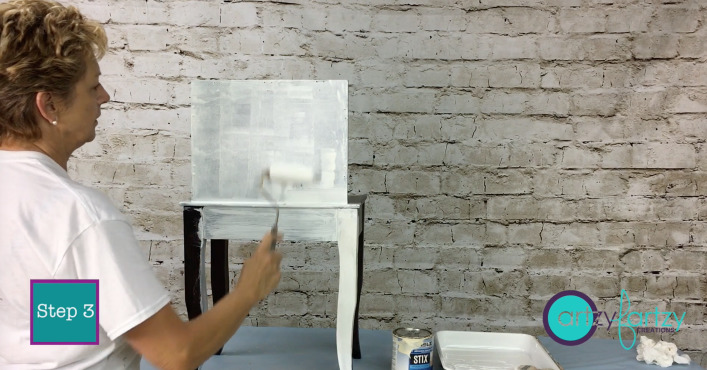 Now that it's sanded and cleaned you can now prime it. Priming is an important step. The primer is what holds the paint on the furniture.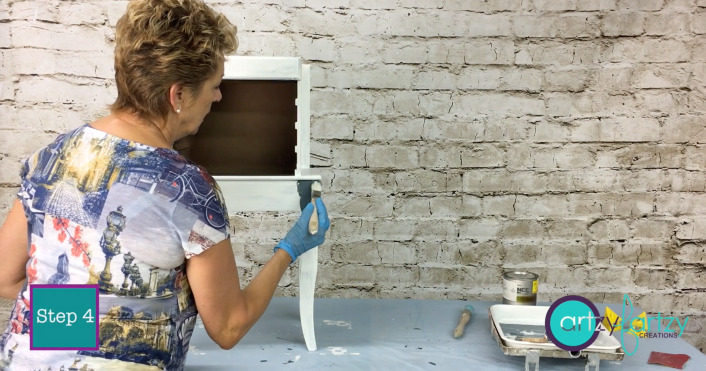 Once the primer is dry it's time to paint. I like waiting at least a couple of hours before I apply the paint.  One of my favorite paints to use on furniture is Benjamin Moore Advanced paint.  It goes on smooth, and it dries hard.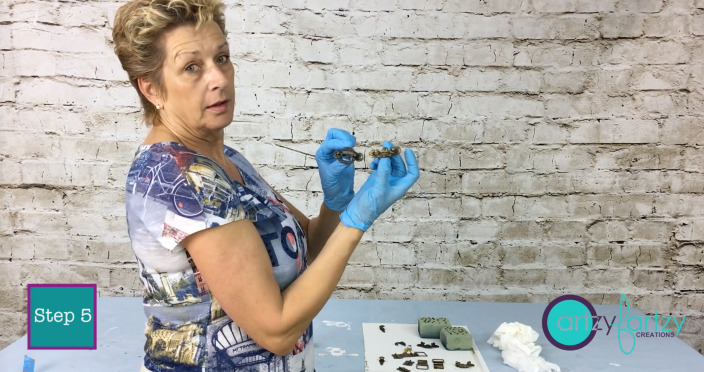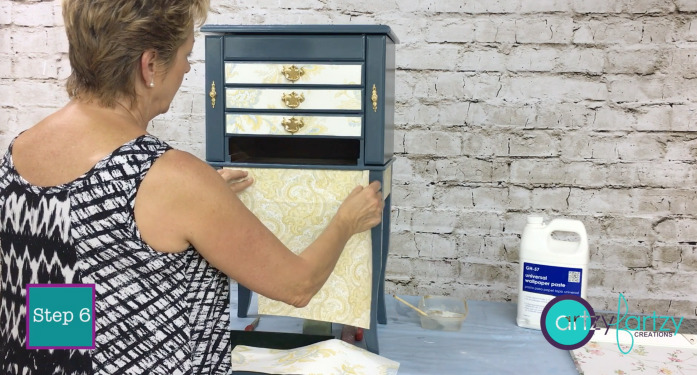 Next, I'm going to apply wallpaper to the drawers with wallpaper paste. This is a cheap and easy way to spruce up any piece of furniture.
Some things I'll even line the inside of the drawers and the side panels of the drawers.
You can also use contact paper or heavy wrapping paper.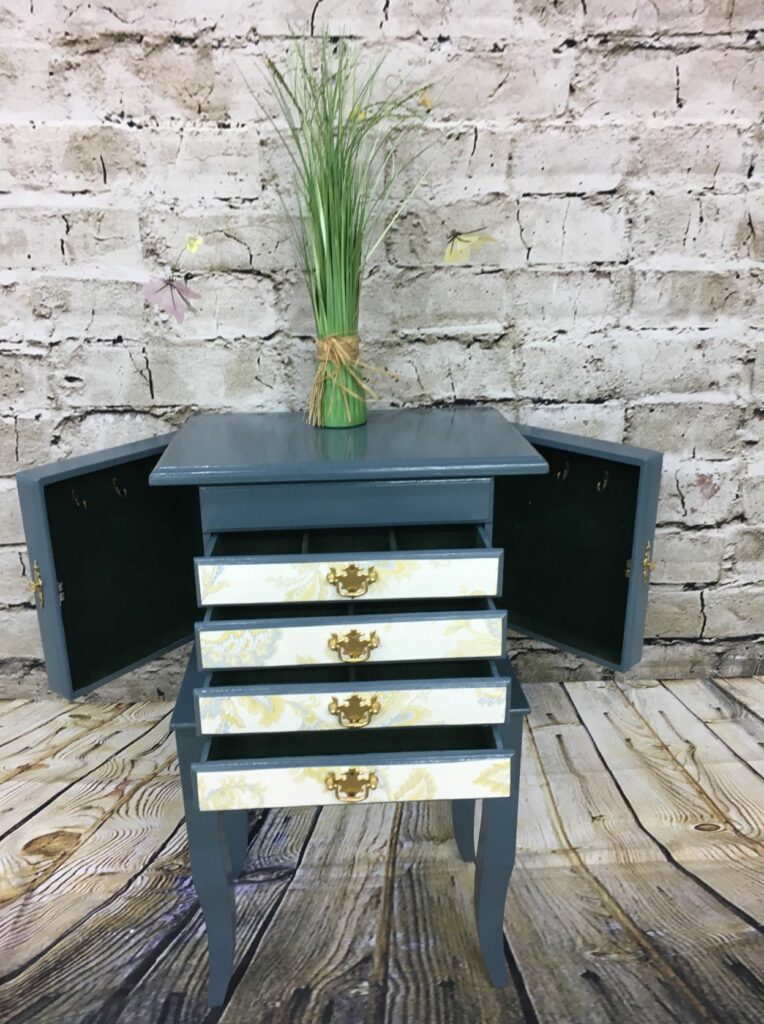 And there you have it. A cute little jewelry box on a budget. Super easy and super fun!
Watch Video
(sorry for the poor audio — forgot that the air conditioning was on)
Supply List
Advanced Paint: https://amzn.to/3oFGIkH
Stix Primer: https://amzn.to/3owspik
Sandpaper medium grit: https://amzn.to/3DskXLE
Wallpaper paste: https://amzn.to/3FqPjyI
Wallpaper: Any wallpaper store or craft store
Succors
Screwdriver
Hot dog roller & Sleeve: https://amzn.to/3HwB9O7
Paint tray: Home: https://amzn.to/3CsOtiZ
Spray primer: https://amzn.to/3nnWn8T
Square paintbrush: https://amzn.to/3wXeRjG
Triangles: https://amzn.to/3kMdJL4
Gold Spray paint: https://amzn.to/3nrUgRL
Or
Rub and buff paint: https://amzn.to/3oFBXrs
Paint Brush: https://amzn.to/30Cx8Hu
P.S. Have you ever thought about turning your hobby into a business?  Get the details HERE
P.S.S. Get my free blog jam-packed with home decorating and DIY tips:
XOXO
Cheryl