Before you start any paint job, you should first determine if it was painted with latex or oil paint. Here's a really good example of why this is soooo important …
I had a client a few years back that bought a house from the bank that was foreclosed on. The bank hired a painting company to come in and paint the entire house. They picked this painting company because they had the lowest bid. That painting contractor sprayed everything with latex paint: walls, ceilings, columns trim – EVERYTHING!
To the average homeowner, it looked clean and move-in ready. Right? Wrong! The week they moved in they called me to come over and give them a quote to paint 12 columns to look like marble. Unfortunately, I had to be the one to break the bad news. Every column, all the floorboards, 56 doors in the house (it was a 5,000-square foot house) and all the molding was originally painted in oil paint, but the contractors never checked and painted over everything in latex paint. The homeowners had to pay someone to strip all the doors and columns in the house. I felt so bad for them.
OIL CAN BE PAINTED OVER LATEX BUT LATEX CAN'T BE PAINTED OVER OIL.
If you try to apply latex paint over oil-based paints, the paint will not adhere properly and it will peel off!
Here are two examples of Latex paint over Oil-based paint.
Here's a quick trick on How To Tell If Paint is Latex or Oil:
Supplies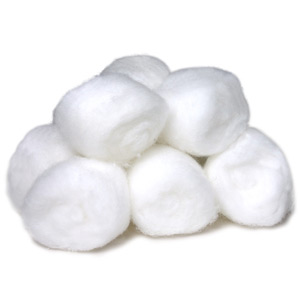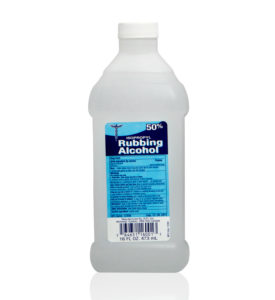 1. Add some rubbing alcohol to a cotton swab or a clean rag. You can use finger nail polish remover as well.
2. Find an area where no one will notice and wipe the surface back and forth with the cottonball.
3. If the paint comes off it latex. If doesn't come off its oil.
Once I determine what I'm working with – latex or oil –  it helps me to decide on the proper paint and primer that I will need to use for that project. As those previous homeowners saw, this quick step could save you time and money.
More Paint Questions Answered
If you want to learn how to start making money with your hobby get the details HERE
If you want to learn DIY Tricks and Tips get my weekly blog HERE