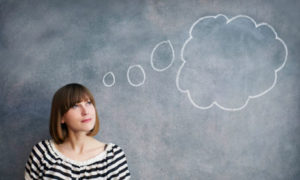 Choosing the right paint finish depends on the look and durability you're trying to achieve. So what sheen should you use for the kitchen, bedroom, bathroom, ceiling or trim? Does it really matter?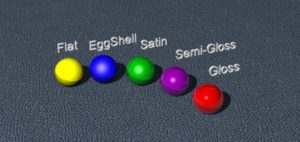 The answer is Yes! It can make a huge difference! Here are some tips to picking the right paint sheen for your next project.
Paints are available in basically five different sheens, flat/matte, eggshell, satin, semi-gloss and high gloss.
Before you select the sheen that you will use for each room, it's important to know what each one has to offers.
Any sheen can be used in any room of the house, but some are better for high-traffic areas and others for low traffic areas.
Here are a few things you may want to consider first.
Do you have children that tend to touch the walls as they walk by? I know mine did and it drove me crazy.
Do you have pets that lay or rub up against the wall?
Do you have high traffic areas that are always getting dirty? Maybe the hallways or entrance to the garage
Are there rooms in your house that no one really uses? Like a guest bedroom.
These are some of the things you may want to think about before selecting the sheen. High traffic areas will need a higher sheen for cleaning and durability purposes. Otherwise, you'll find yourself touching up the walls often.
Eggshell finish:
It cleans up better than a flat finish, but probably not as well as you would want in a kitchen. I use an eggshell finish for decorative finishes because it has a low luster. Eggshell sheen is similar to the appearance of an egg. They are also easier to clean and resists stains and scuffs.
Flat Finish:
It's the least shiny finish. A flat finish is opaque and works great on interior walls and ceilings. It also provides a smooth and elegant finish, but it absorbs dirt and is hard to clean. The only way to clean it is by painting over it.
Satin finish:
Satin has a slightly higher sheen than eggshell and cleans up better. This finish is a good choice for higher traffic areas, kids room, dining rooms and hallways. This is a great finish for kids' rooms because it's washable and can withstand light scrubbing. It's also excellent at resisting mildew, dirt and stains
Semi-gloss finish:
Semi-gloss sheen creates a bright and shiny look and are very durable and easy to clean. They also show every imperfection on ceilings and walls. If you use this sheen you may have do some prep work before applying it to your walls. Semi-gloss is also good for doors, trim, railings, molding, windows, and bathrooms.
High-gloss finish:
A high-gloss finish has a shiny, polished look. It's also stain-resistant and super easy to clean food splatter and even crayon marks, which makes it a good choice for kitchens such as the backsplash and children's rooms
When you're deciding on which sheen you want to use, remember the higher the sheen, the darker and more intense the color will be. Also, high-gloss paint reflects light — and makes imperfections in your walls more noticeable. So before you apply this paint finish, take the time to prep your walls and make them extra smooth.
Happy painting!
If you want to learn how to start making money with your hobby get the details HERE
If you want to learn DIY Tricks and Tips get my weekly blog HERE