Have you ever wondered how they create that crocodile faux look on furniture?
I'm going to show you my secret to creating a faux crocodile table and give it a modern feel.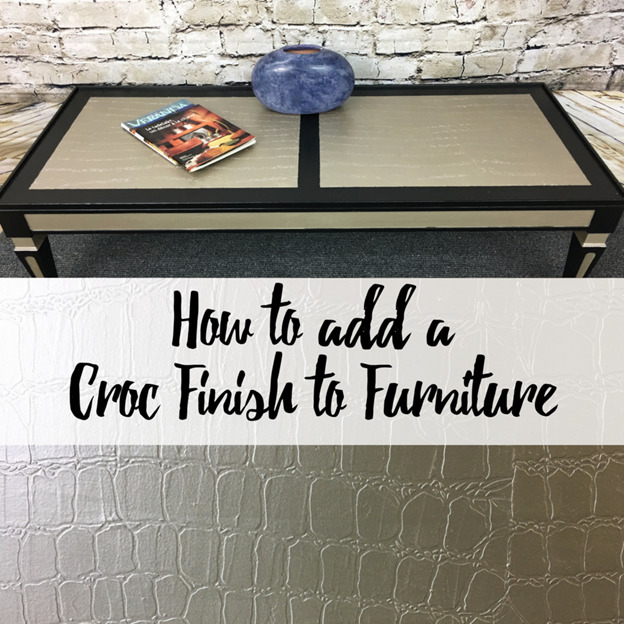 I bought this table at a thrift store for $20.00. They are pretty easy to find in Goodwill and thrift stores. Just find something that has a flat surface.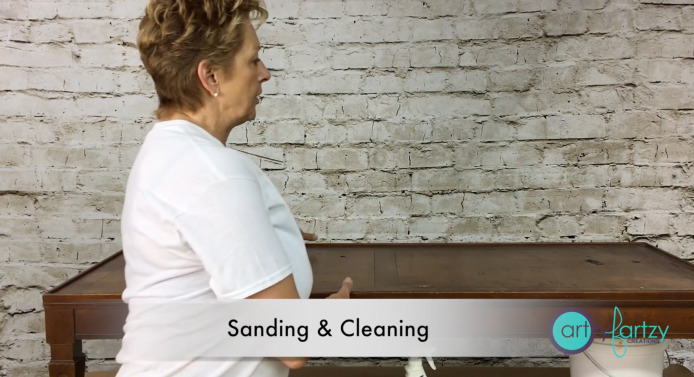 #1 Sand the entire surface with sandpaper. Then clean it off with a dry brush to remove all the dust.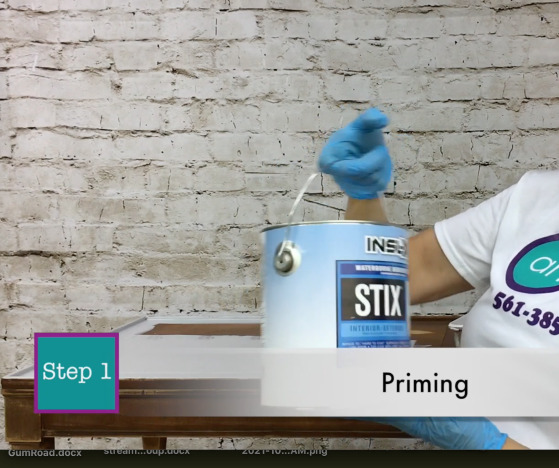 Then prime it and let it dry. I like using stix is my favorite primer to use.
In the next step, I taped off the panels that were on the table. This step is optional. You can design it any way you want.
I decided to create a black trim and used advanced paint. As I mentioned you can do whatever you want.
It really depends on the design and structure of the table.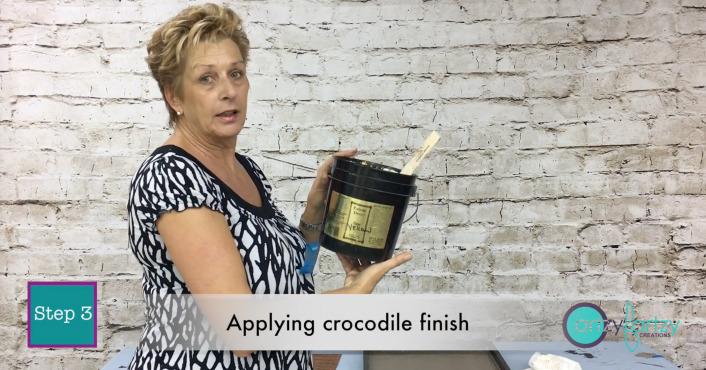 Here I applied the Pallet Deco product over the stencil. Watch the video below to see the steps.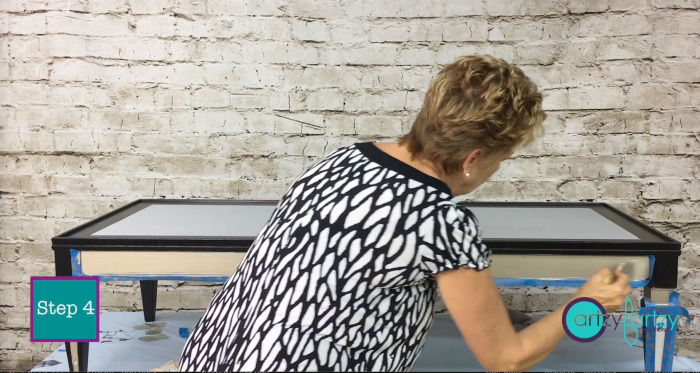 I also added metallic paint to the side panels. This is optional.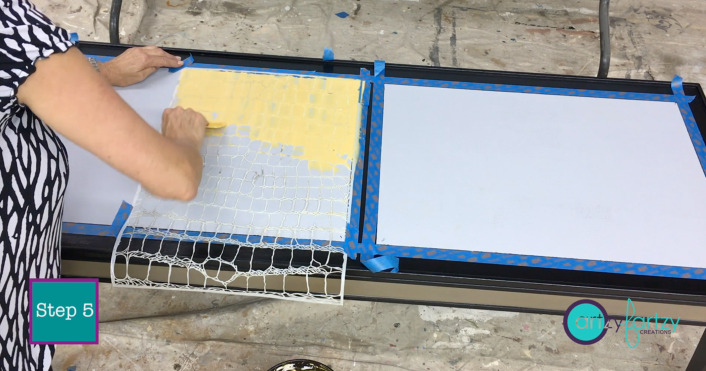 Using a plastic spatula apply the pallet deco product over the stencil and let it dry before moving on to the next step. (WATCH VIDEO)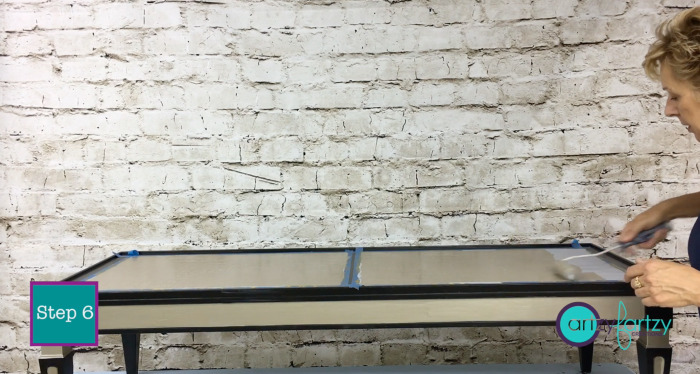 Once the pallet deco is dry. Prime the crocodile finish with the same primer you used in the second step. Let dry and roll on the metallic paint.
Remember you can use any color you desire.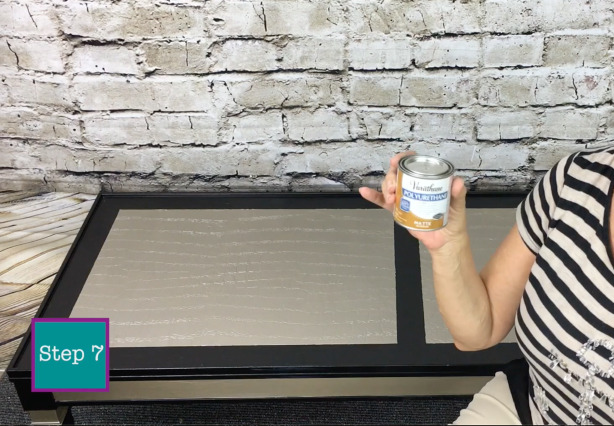 Once the metallic paint is dry, apply a clear coat to protect the finish.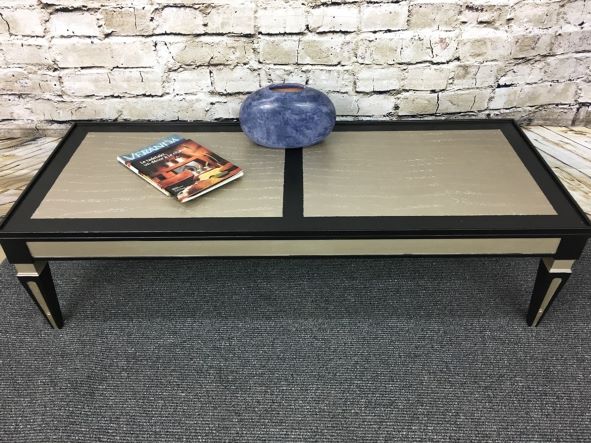 It's amazing what a little paint and creativity can do to an old piece of furniture
Now it's your turn to get creative and make a unique piece.
I hope you enjoyed this and found some inspiration.
I added a complete supplies list and video for creating this faux crocodile table for you below.
If you're interested in learning how to turn your hobby into a business get the details HERE
If you want to learn more Tricks and Tips get my weekly blog HERE.
Blessings
Cheryl
Watch the Video & get your supply list!
Supply List
Primer: https://amzn.to/3w4nE2V
Paint: Benjamin Moore Advanced: https://amzn.to/3BAtc6C
Hot dog roller & Sleeve: https://amzn.to/3kJafsB
Blue tape: https://amzn.to/3EPyYDx
Crocodile stencil: http://www.fauxstore.com/ProductInfo/ST-CROC.aspx?id=8
Krud Kutter: https://amzn.to/3HsEmyw
Metallic paint: http://www.fauxstore.com/ProductInfo/A-ABND-MTM-32-GUME.aspx?id=8
Paint Brush: https://amzn.to/3qJjDQR
Sandpaper: Medium Grit: https://amzn.to/3wR9UsX
Pallet Deco: http://www.fauxstore.com/ProductInfo/GL-DECO-P-32-CLR.aspx?id=8
Plastic spatula: https://amzn.to/3pX4nj8
To make your shopping experience easier, we provide affiliate links. Double-check size and colors before ordering.