Crocodile Walls in a Few Easy Steps
Your foyer is the first thing your guests see when they walk into your home, so why not make it spectacular?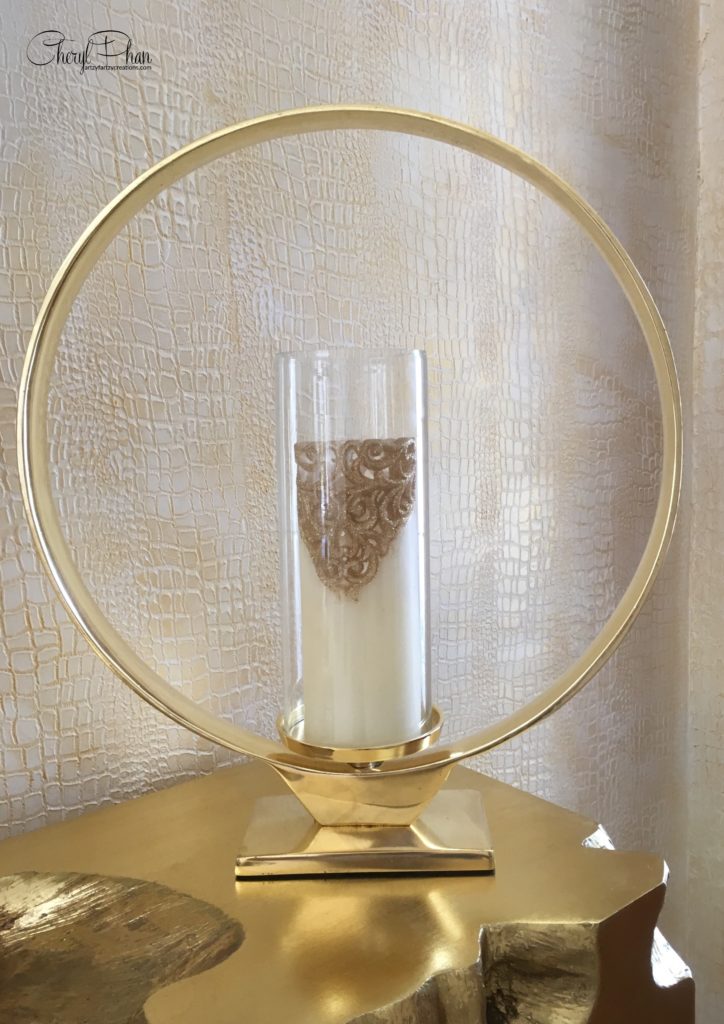 I love designing finishes that create a WOW factor. This is one of my favorite finishes. I have done this technique in gray, brown, green, silver, and gold. It's a beautiful wall design in just about any color.
Want to learn how to create crocodile walls as a finish for your home?
Here are the steps to create this amazing finish:
Tape

off adjacent walls, ceilings, and floorboards
Apply the joint compound in 3-foot sections on the wall with a trowel in a thin layer, about 1/8" thick. Don't go too far ahead of yourself because the plaster will start to dry.
How to use crocodile roller

Have three or four crocodile rollers handy. It's best to have someone work alongside you. This way you can have them clean the rollers after you are done.
How to clean rollers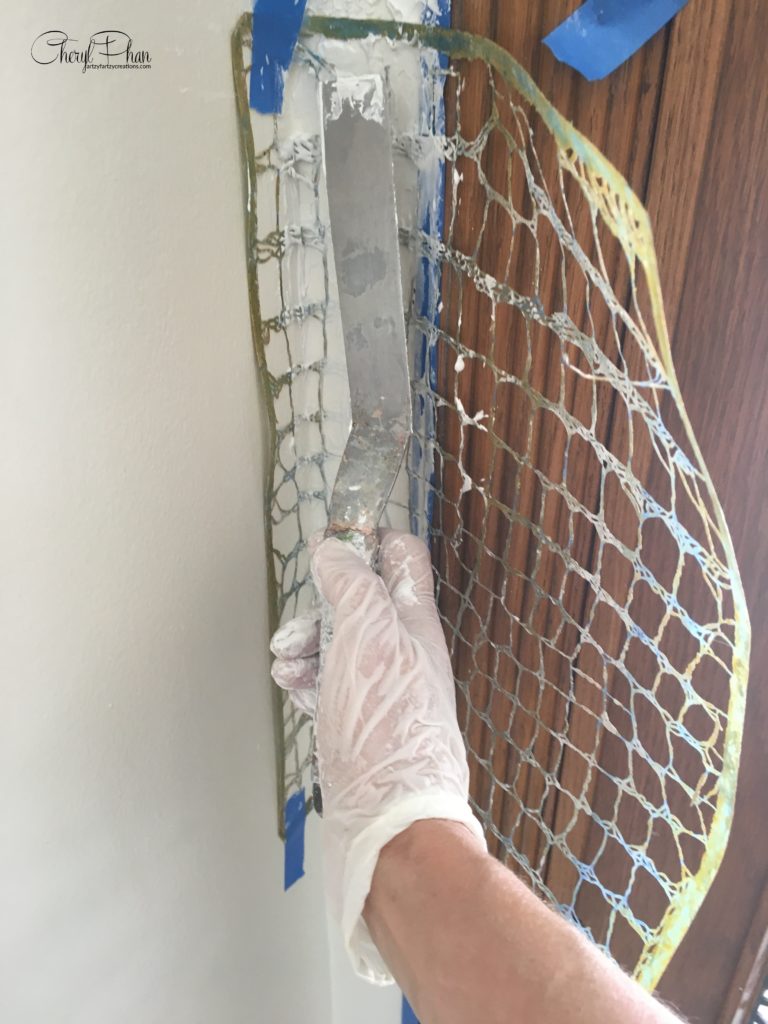 If you are working on walls that have corners or tight areas, you will need to use the stencil and not the roller. The roller will not fit between door jams and tight areas.
The best way to work these areas is to tape the stencil on the wall and apply the joint compound with a spatula, and if needed smooth it out with your fingers. Make sure you wear gloves so you're not having to spend time washing your hand all the time. It can get a little messy.
How to clean stencil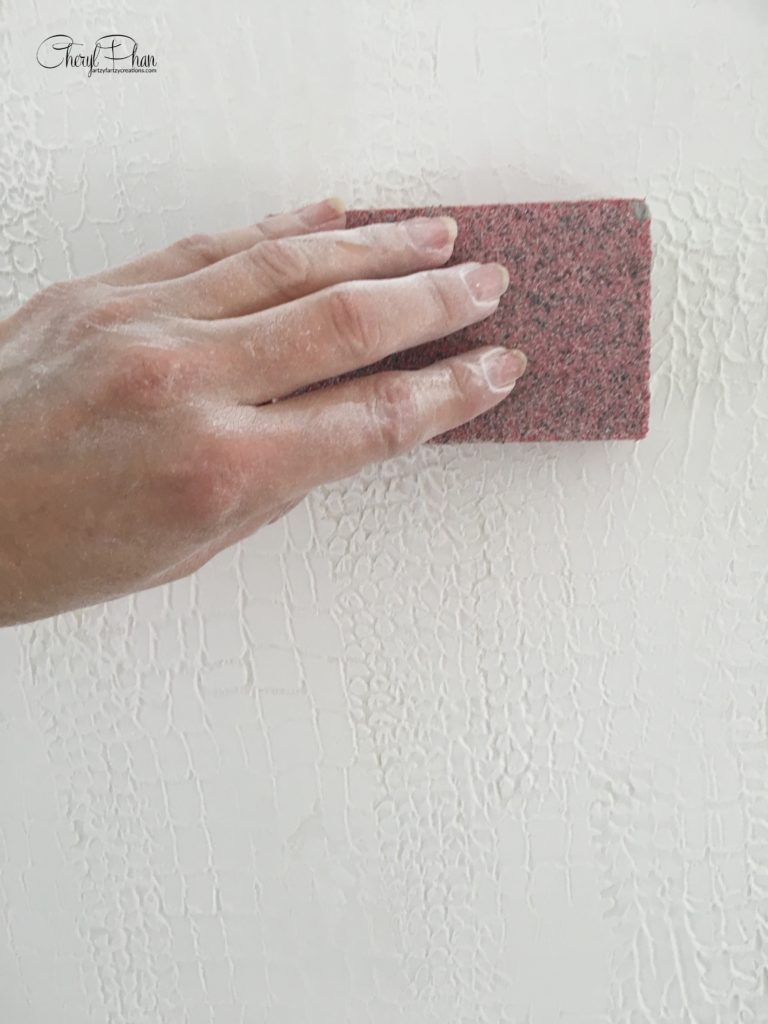 Let the joint compound dry overnight.
Using a medium sanding block, lightly sand the wall. All you want to do is knock down the peeks.
Dust off the wall with a large brush. Paint the wall with white satin paint (any brand will do).
Let it dry overnight.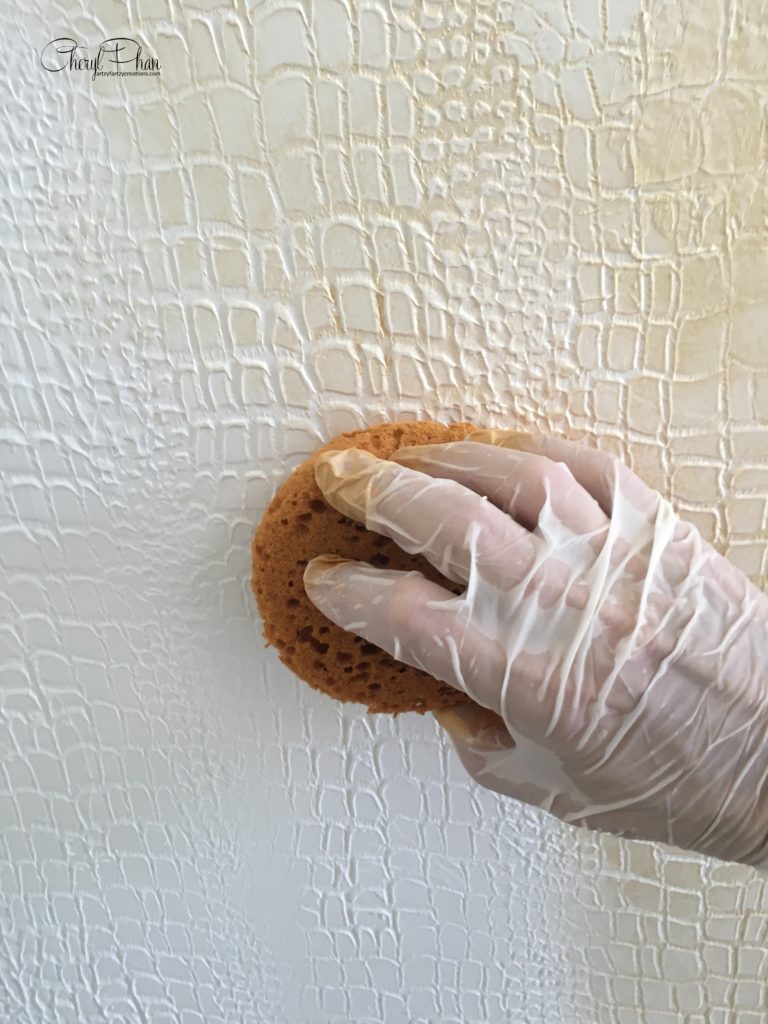 Apply a small amount of gold metallic paint on a large car sponge. Apply the paint in a circular motion. Try not to overlap.
If you find that it's not moving smoothly and it's coming out too dark, spray a little water on the wall to help it along.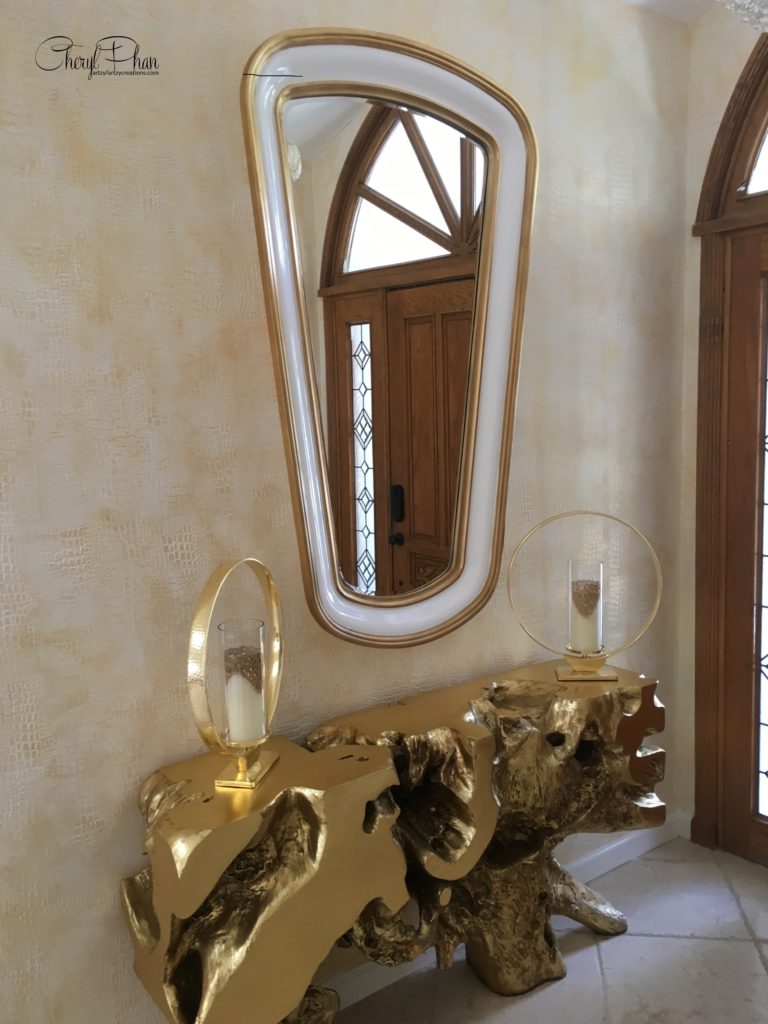 I know it's difficult to see the detail in this picture, so I added another close-up picture so you can see the true beauty of this foyer.
If you decide to create a wall like this, I'd love to see it. You can post in my Facebook group Ask Cheryl Phan.
Would you like to learn more DIY tips?
Come follow me on FB!
Did you just stumbled across this blog and would like to see more DIY projects? You can sign up for my weekly blog HERE.
Cheryl