It doesn't have to cost you a bunch of money to decorate your house. Believe it or not, you probably have lots of fun things stored in your garage or tucked away in a closet.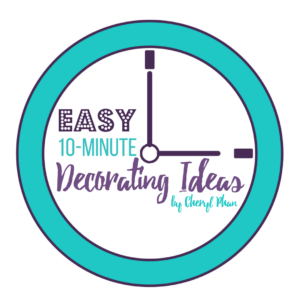 Look at how these bottles make a simple but pretty arrangement on this table. One little flower in each one.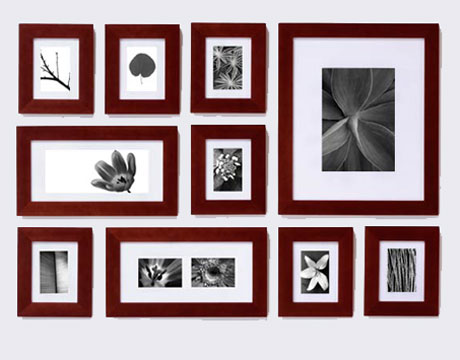 Make wall art with your favorite pictures in these inexpensive frames. This arrangement would only cost $10 at the dollar store. If you don't like the color you can always spray painted them in a contrasting hue to give your room a pop of color.
Want to give your kitchen a fun twist. Paint one of your cabinets in chalkboard paint. This is a great place to make a grocery list. Here's a little trick, SHHHHH, you can hot glued a clothes pin on the inside of the cabinets to hold a piece of chalk so you will always know where it is.
You can learn how to make you own chalk paint HERE.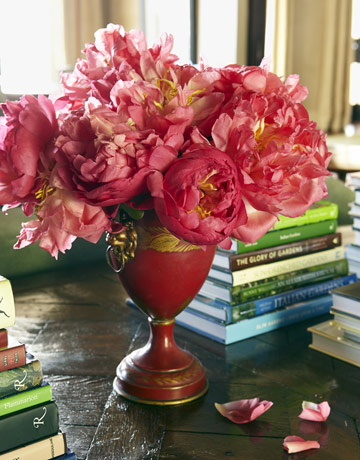 This decorating ideas doesn't require buying anything. Just stack some of your favorite books on the table and add some pretty flowers.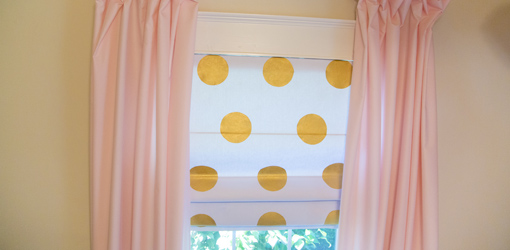 Check this out. If you prefer shades vs mini blinds, try painting them with large dots or stripes. You can even spray paint  them in a solid color.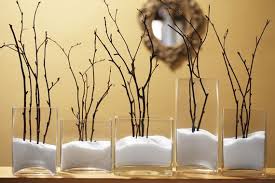 Now here's an easy peasy idea. Buy 4-5 square vases. Once again, I have seen these at the dollar store. Gather up some twigs in your back yard and add some salt. This cost about $8.00.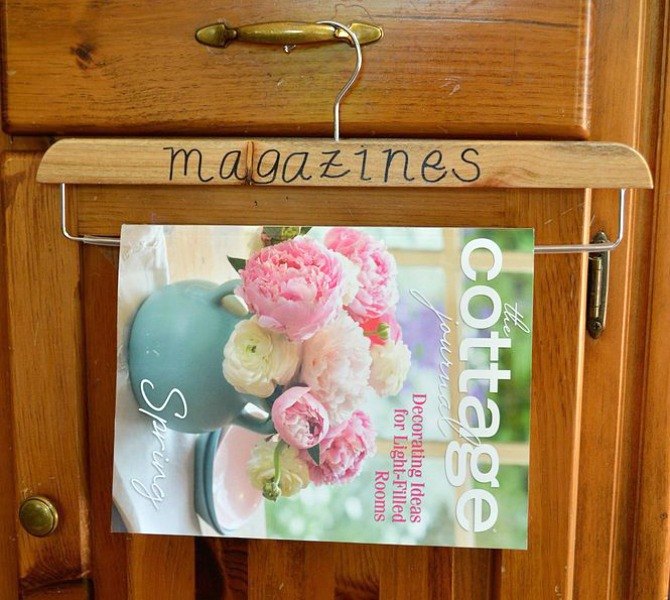 Tired of your magazines laying on the bathroom floor. Take a wooden pants hanger and use it as a book holder.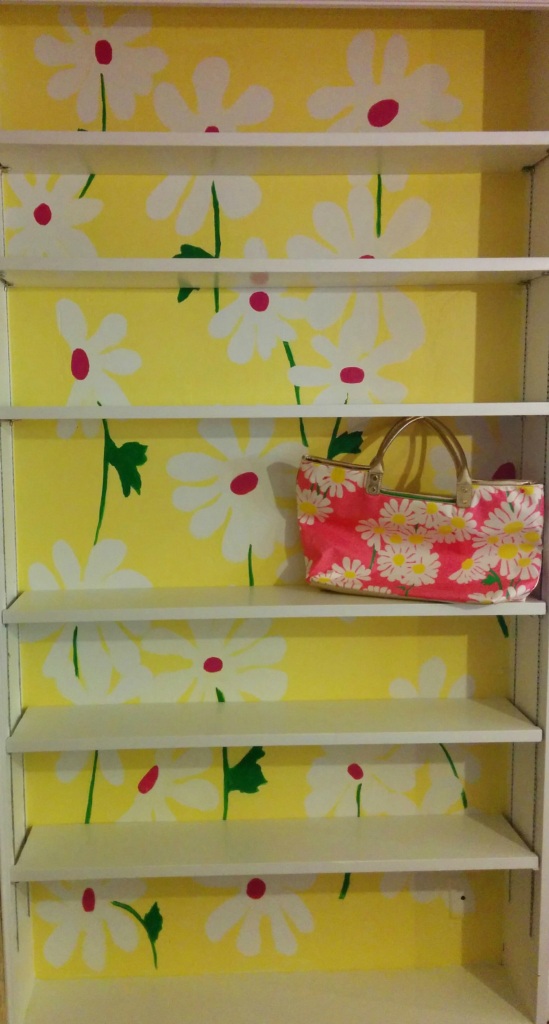 Check out the Lilly Pulitzer hand bag on the shelf. This was the inspiration for the back of this book shelf. I painted the back ground and flowers with left over paint I had from another project.  There's a really heart felt story behind the transformation. You can read it HERE.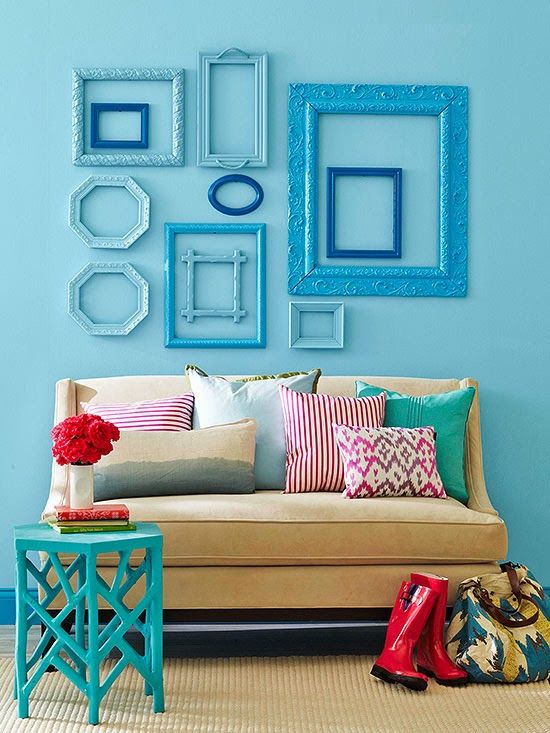 I love this wall. Just a bunch of empty frames can really transform a boring wall. You can buy frames like these in any thrift shop or Goodwill, and with a $4 can of spray paint you have a stunning wall.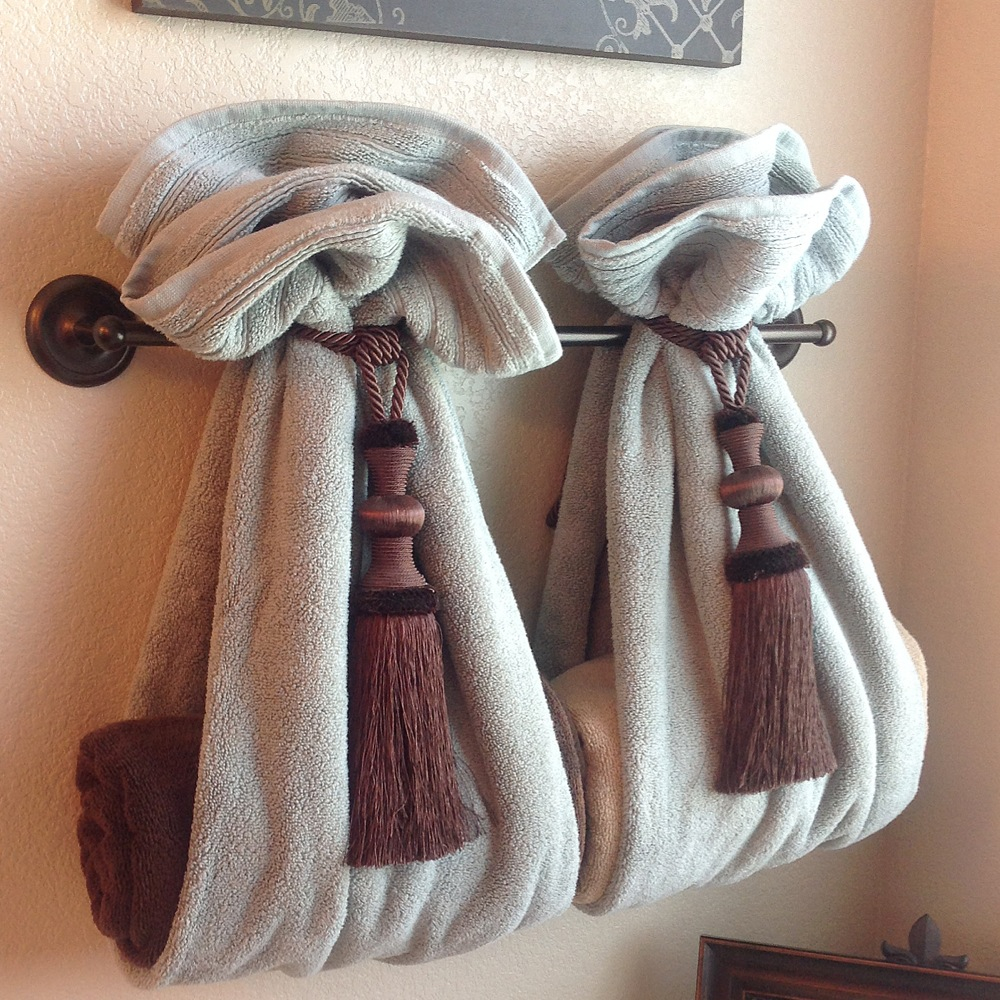 This is a great idea for a powder bath or a guest bath. I don't know about you, but I have more towels than I need. So instead of storing them in the linen closet, take them out and hang them on your towel rack like this.
Now I'm going to challenge you to go through your house and find things that you can use to decorate your home. This is a great way to declutter and recycle.
If you want to learn how to start making money with your hobby get the details HERE
If you want to learn DIY Tricks and Tips get my weekly blog HERE
HAPPY PAINTING