Don't you just love garage sales? It's one of the best places to buy used furniture on the cheap. You're going to learn how to use 4 different creative DIY and painting techniques that will inspire you to create your own piece.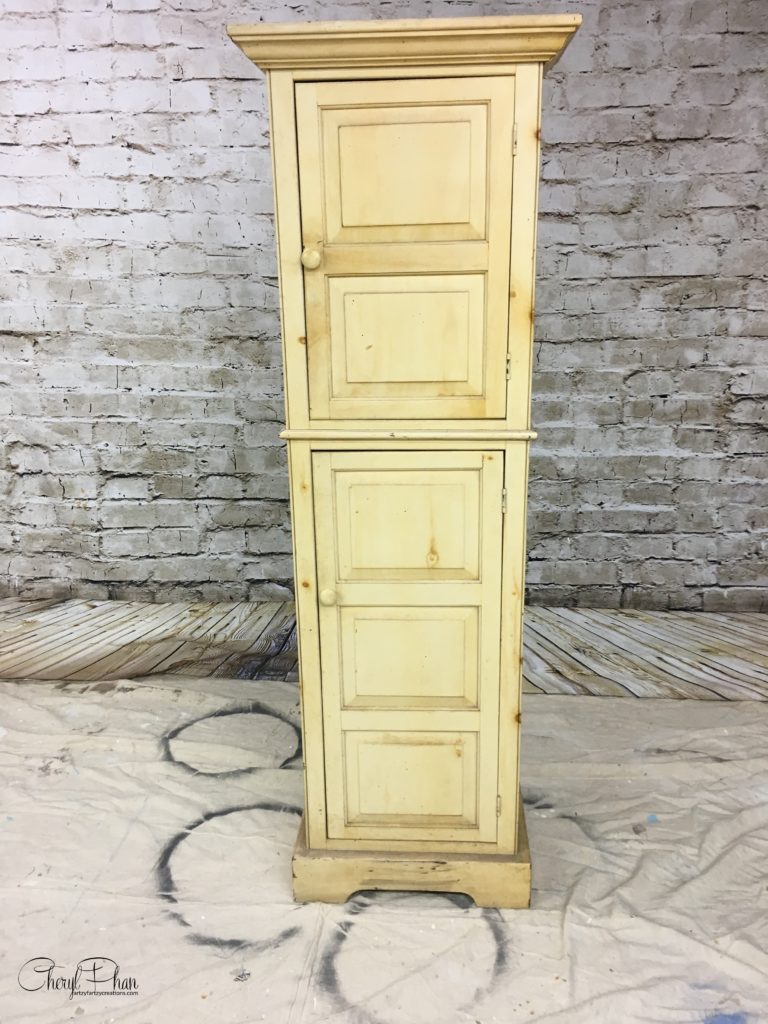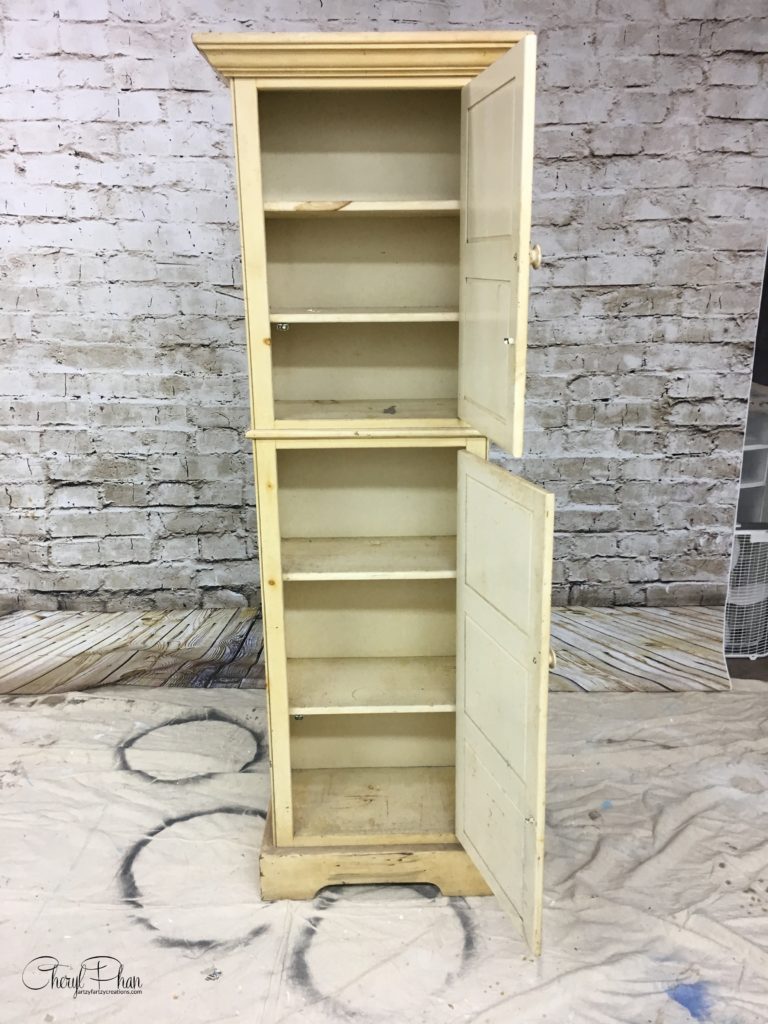 When I saw this cabinet, I instantly thought of the laundry room. What a perfect cabinet to hide away laundry detergent and cleaning supplies. It's tall and narrow and would fit nicely in the corner. But before it could go in my house it would need to be painted, no one should have ugly furniture in their home; not even in the laundry room.
Just for fun, I decided to add a raised stencil design to the doors. You don't need anything fancy, just a stencil and dry wall mud/joint compound. Use a spatula and spread on a thin layer. Let it dry and brush or roll a little primer over it.  At the end of this blog is a step-by-step-video.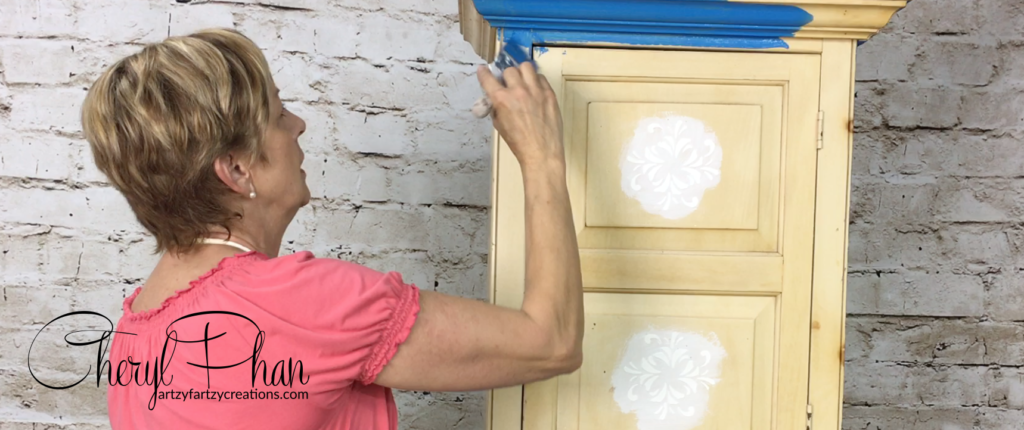 Then I painted the entire piece with a bold blue chalk paint that I make myself. You can use any color your heart desires.
Once the paint is dry you can start layering on additional colors. I choose this lime green. I wanted to give it a fun coastal feel. Use a spray bottle with water to help blend the colors together.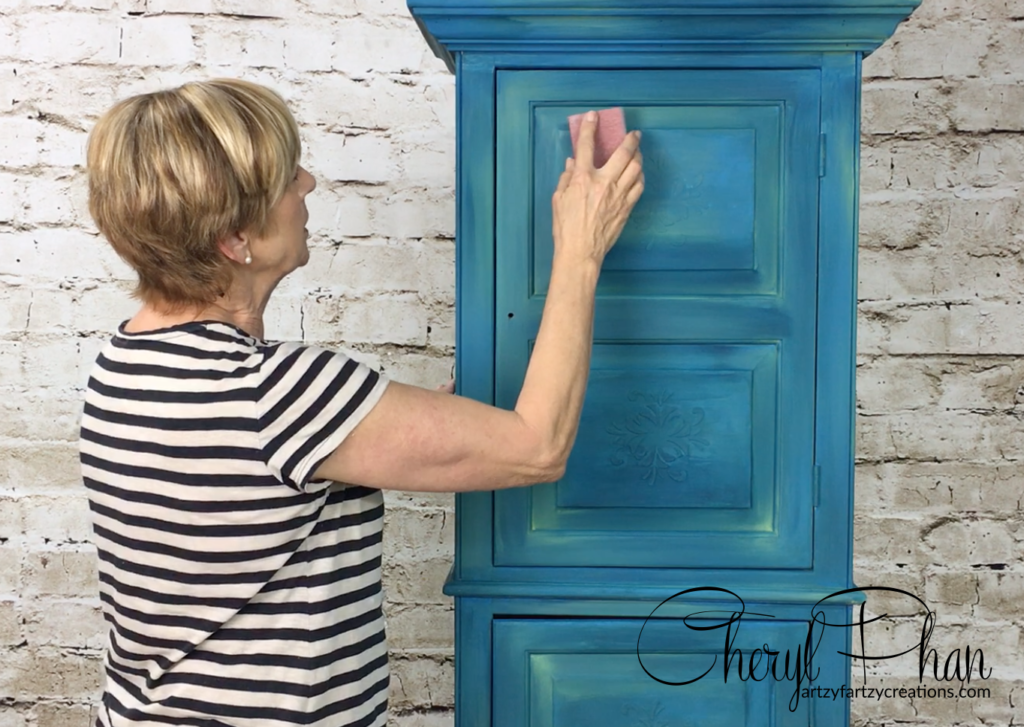 The great thing about using chalk paint it dries fast so you can move on to the next step fairly quickly. In this step I took a sanding block and distressed the corners you will see why when you watch the video.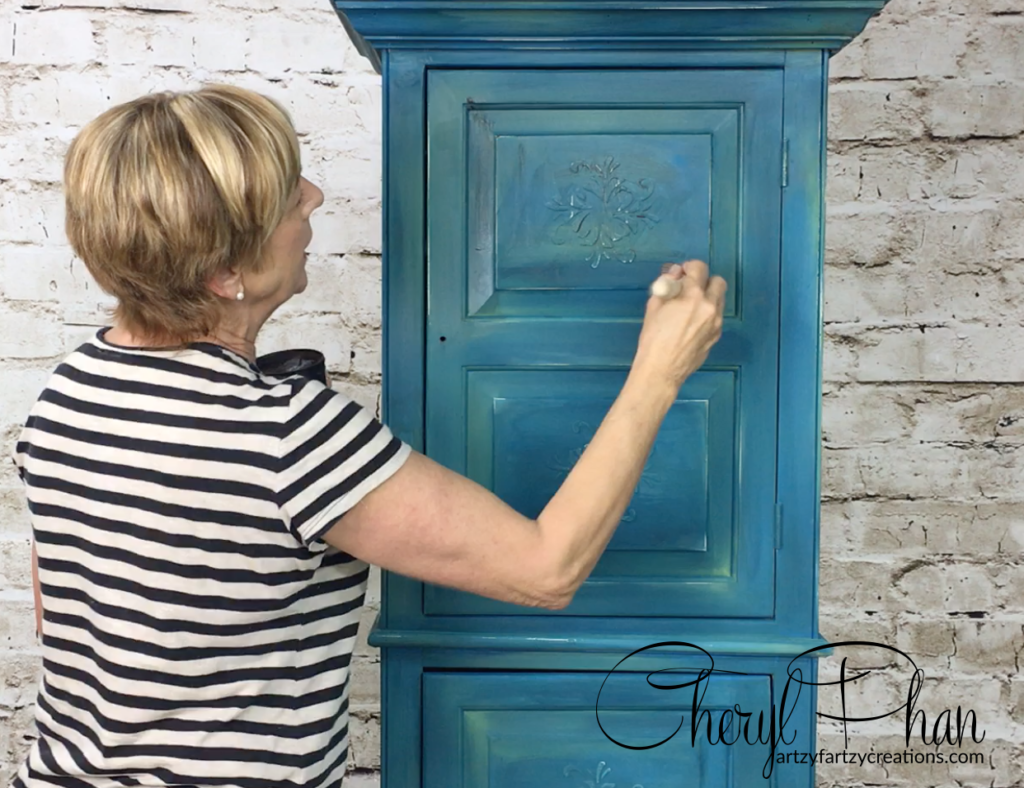 For the last step, I added a dark wax to give it a little pop and add some depth.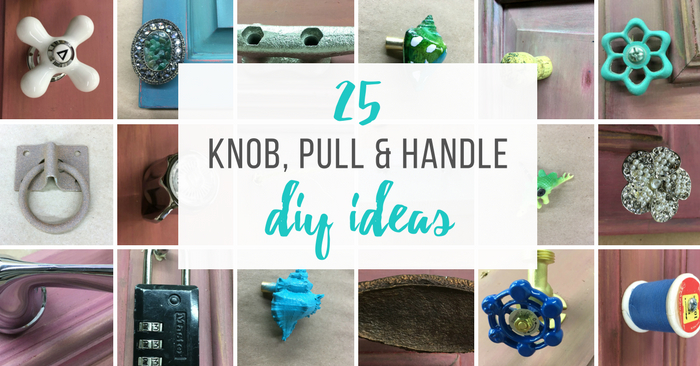 If you have never watched my video on how to make your own hardware, you're missing out. I show you how to make 25 custom hardware and drawer pulls you don't want to miss this!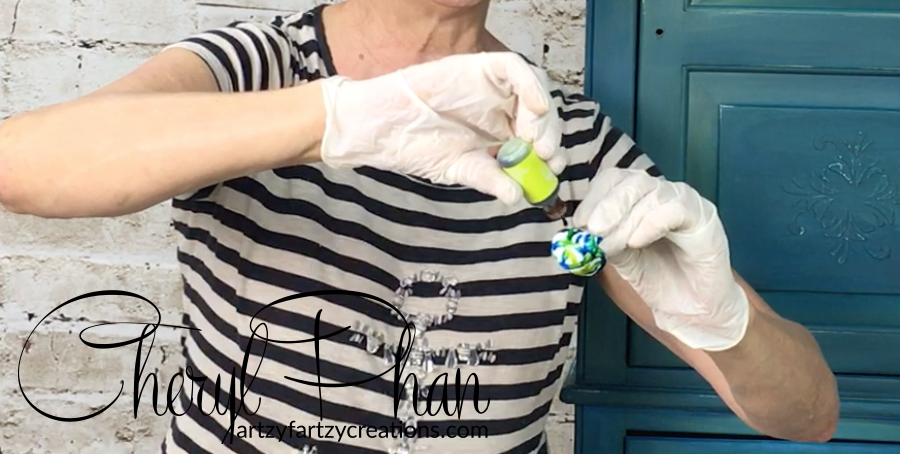 On this cabinet, I decided to make a decorative shell drawer pull with alcohol ink to add to the coastal decor.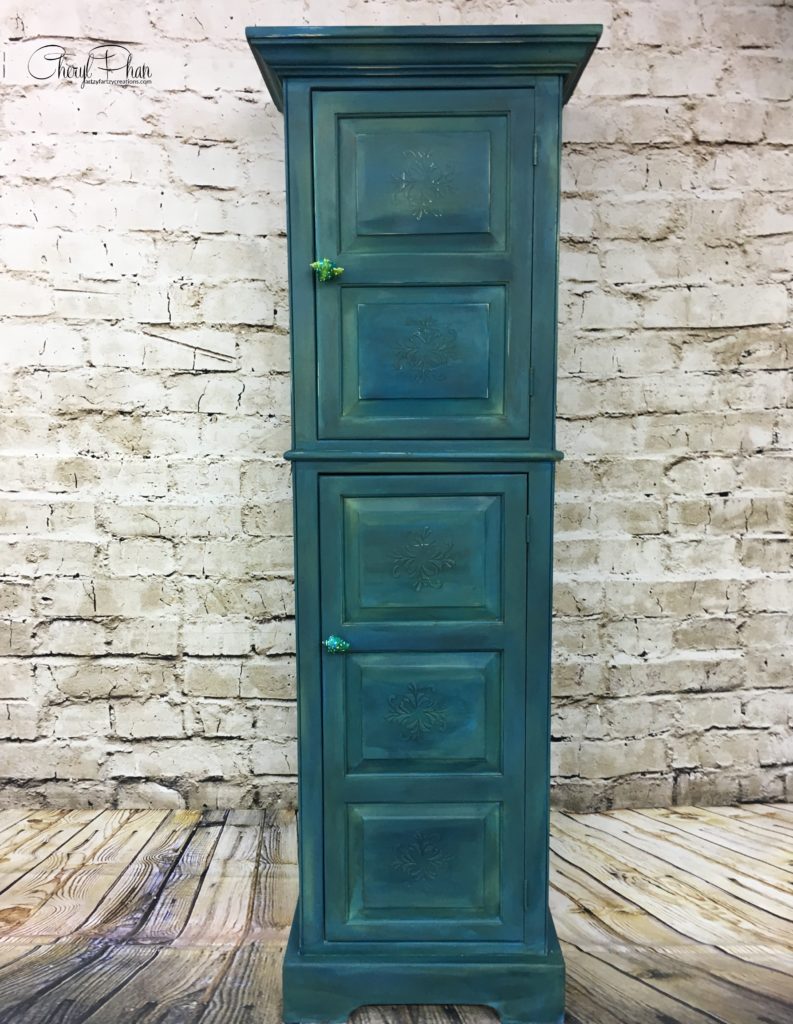 So here you have it. Isn't it adorable? Next time you're driving by a garage sale, stop in and check it out. You may just find your next great project.
Do you love DIYing? Get my weekly blog with fun and creative DIY finishes to transform your home.
You can also find us on Facebook and Pinterest. Hope to see you there.
P.S.
Would you like to learn how to turn your hobby into a business, but you struggle with social media and need help? Come join me in my monthly coaching group "Empowering Women" I'll teach you all my shortcuts.
Blessings
Cheryl