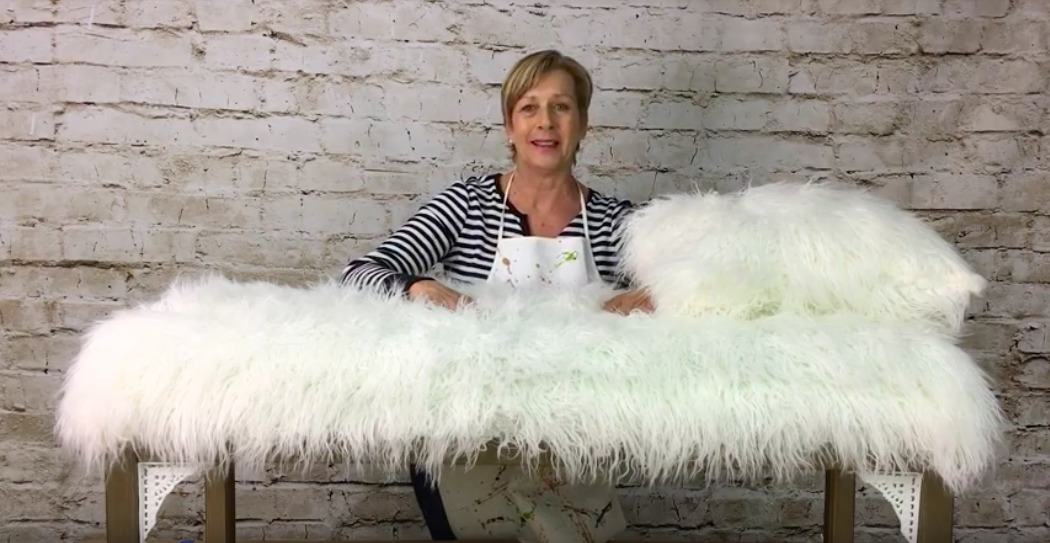 I've been wanting to do this for a long time. I have an idea of how I wanted to make it, but I needed a coffee table that was the right height and length to fit in my room. I finally found one at a thrift store for $20. Score!!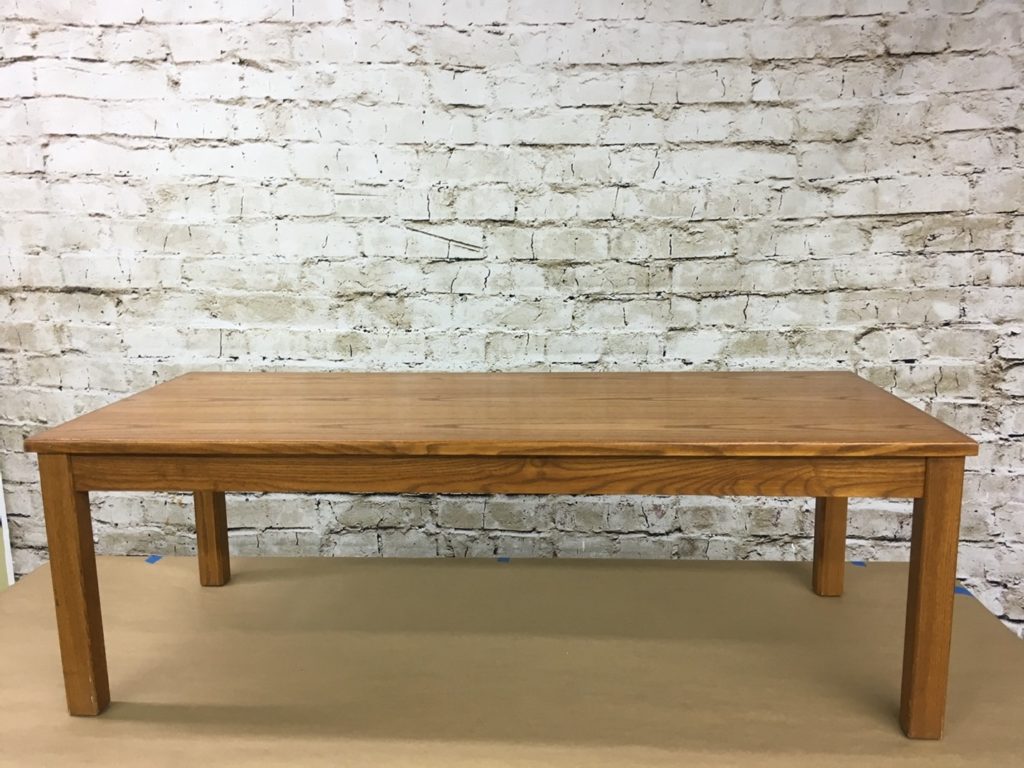 Related post: Design Your Own Wood Crate Coffee Table for under $150
This is exactly wanted I needed. It fits perfectly at the end of my bed.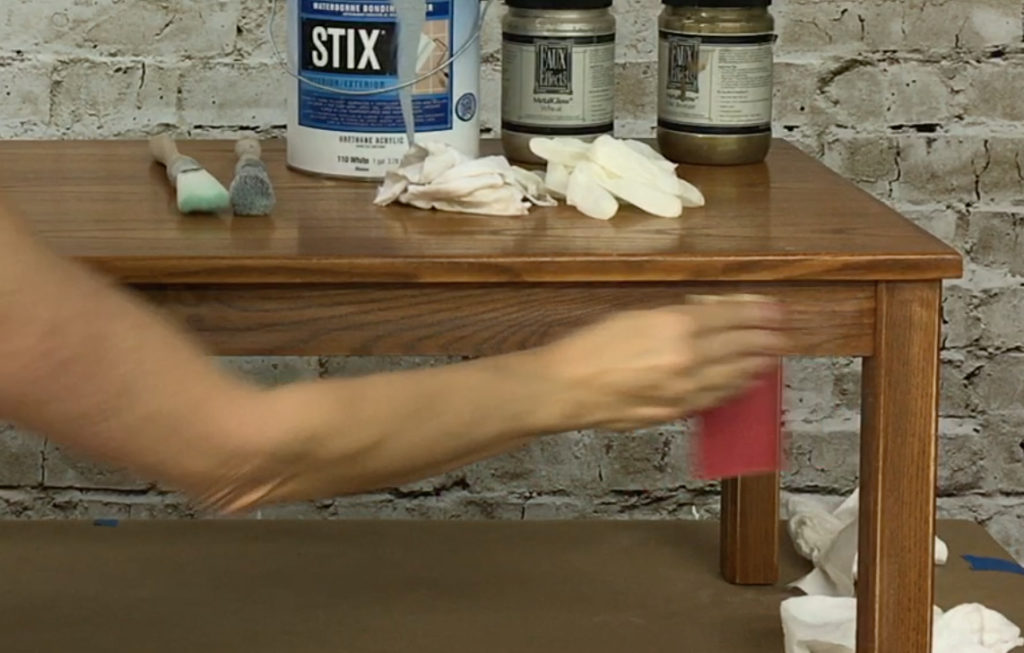 The first step was to clean and sand it. Super quick and easy to do
As you can see on the table, I have primer and two different colors of metallic paint.

I always like to prime my furniture before I paint it. It helps hold the paint. If you skip this step, it will scratch very easily.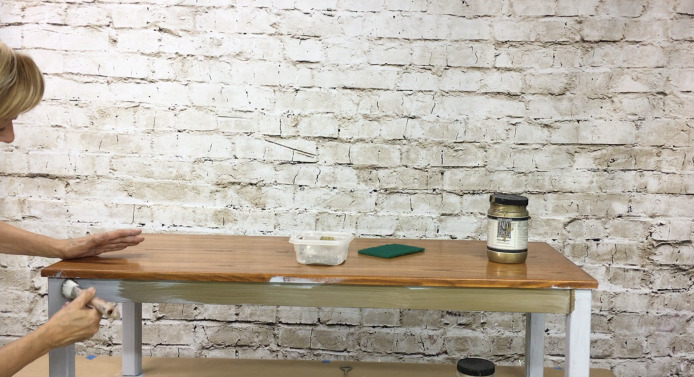 After the primer dries add on 1-2 coats of bronze metallic paint full coverage.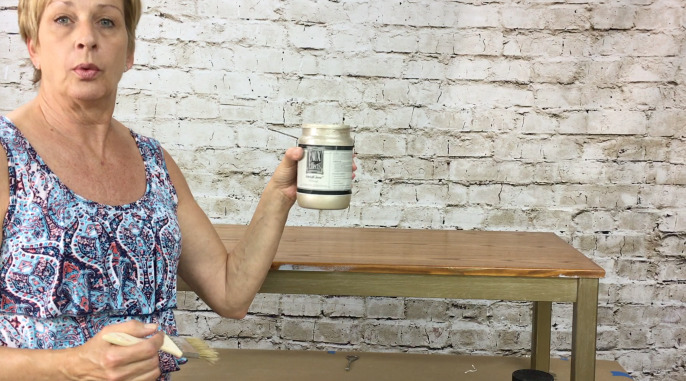 Then I used a chip brush and dry-brushed a wheat metallic paint over the top so the base color shows through.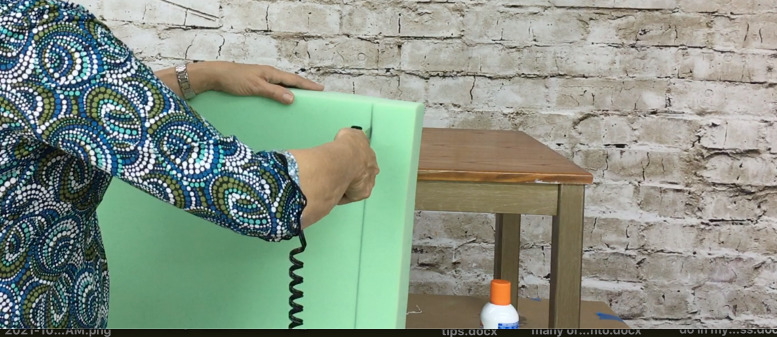 You're going to love this little hack. I used an electric turkey knife to cut through the foam that I use for the top. I bought this foam at the thrift store and measured it to fit the top.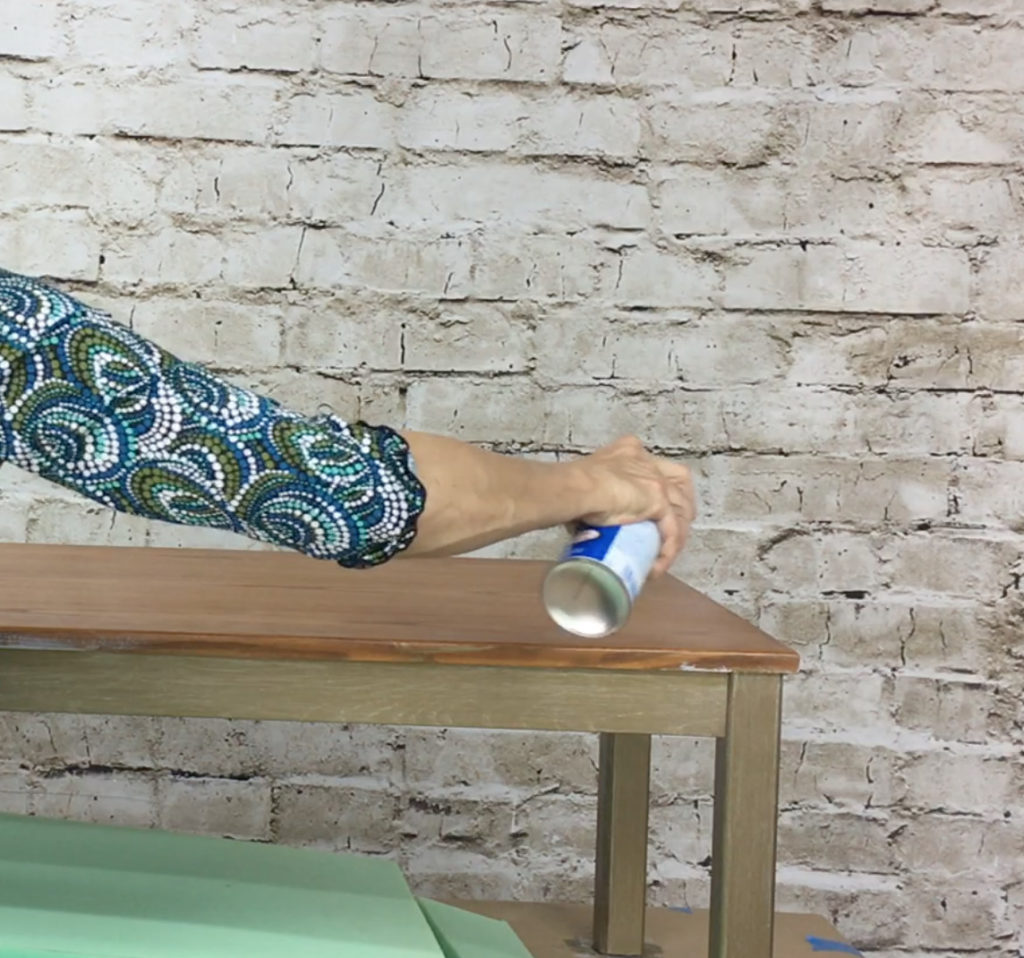 Then I sprayed glue on the wood before I laid the foam on it so it wouldn't slide around.
Next, I laid the fur on the table and then laid the chair with the foam on top. Once I had it in place, I used an electric staple gun and attached it to the under lip of the table. When I got to the corners, I just cut off the excess and stapled the corners in place. I highly suggest you use an electric staple gun. If you use a manual one your hands will be very sore.

Then I went a step further and added these decorative brackets on each leg.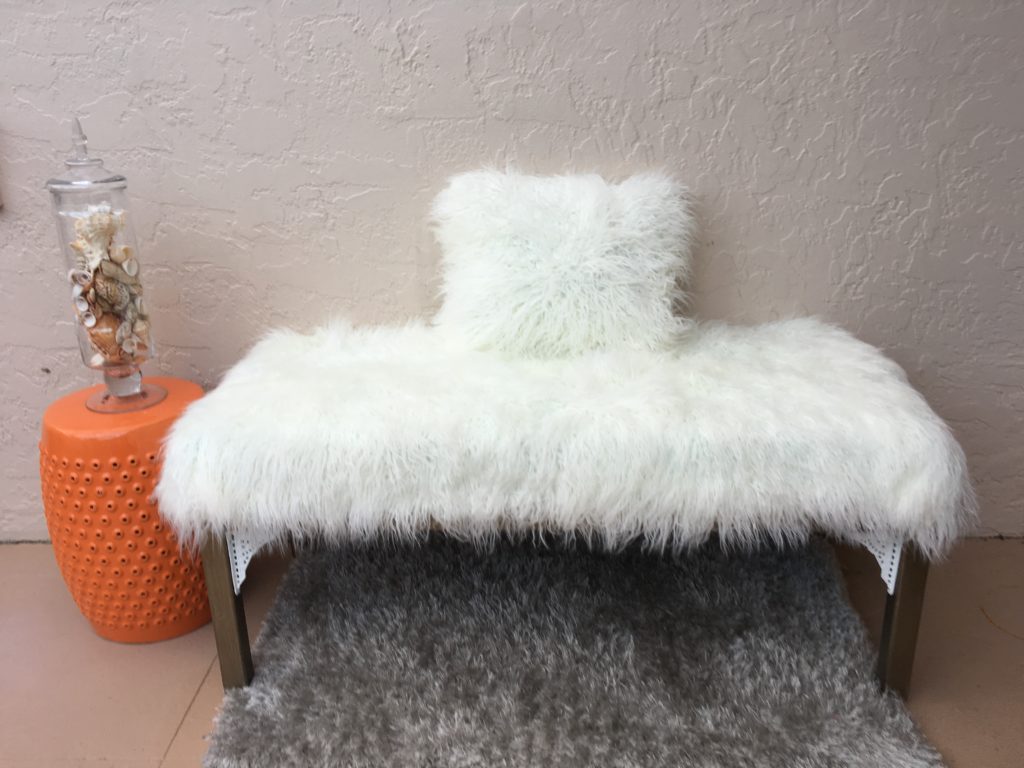 Now I have a fur bench that I plan on putting at the end of my bed.
I added a complete supplies list for you below.
I hope you enjoyed this fur bench makeover and found some inspiration.
If you want to learn how to start making money with your hobby get the details HERE
If you want to learn more Tricks and Tips get my weekly blog HERE.
Blessings
Cheryl
Supplies
Fur rug: https://amzn.to/3jXpE8p
Decorative L-Brackets: https://amzn.to/2ZMby2Q
Metallic paint Wheat: http://www.fauxstore.com/ProductInfo/GL-METG-8-WHEA.aspx?id=8
Metallic paint Bronze: http://www.fauxstore.com/ProductInfo/GL-METG-8-OBRO.aspx?id=8
Primer: https://amzn.to/2ZD9Osf
Staple gun: https://amzn.to/3nJVg2t
Electric drill: https://amzn.to/3Cz7kd5
Foam: https://amzn.to/3mvEIMi
Electric Knife: https://amzn.to/2ZGoYge
Spray glue: https://amzn.to/3GFJ2jT
Rectangle Paintbrush: https://amzn.to/3pW9YGj
Rectangle coffee table: Thrift store
Scissors:
Screws:
Chip brush: Home improvement store