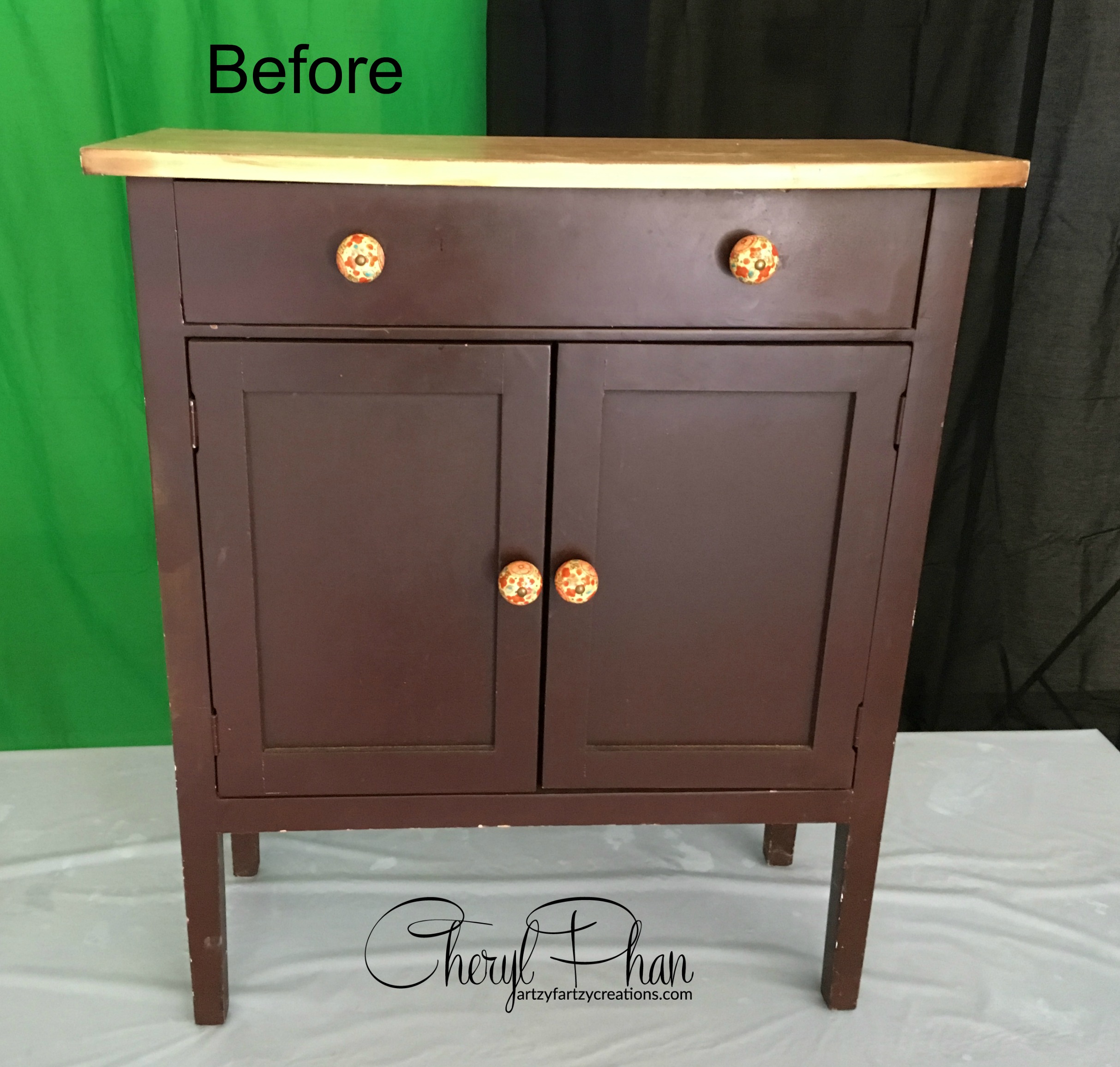 Looking for a weekend project? Look what I made in one day for about $25.  I love cheap projects, especially ones that I can do in one day. Take a look at what I did to this, you will never believe it was the same table.
I picked this table up for a measly $6 NO JOKE!
Let me walk you through the steps and what you will need.
Step #1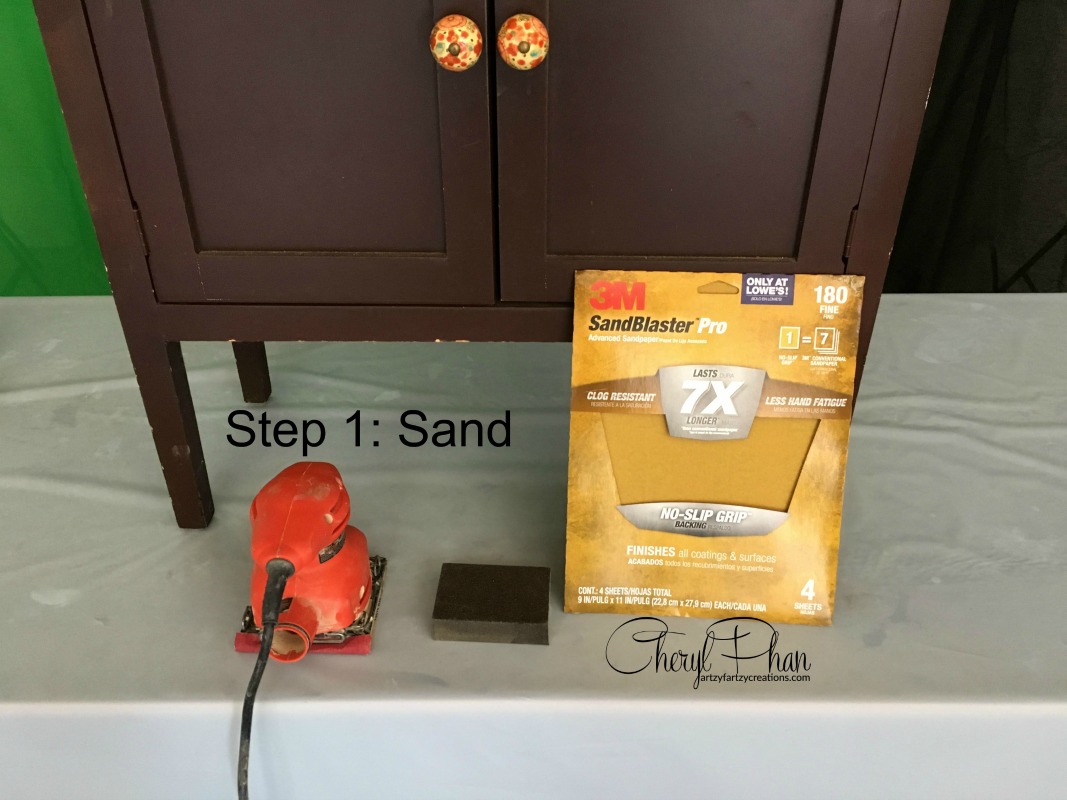 Sand your piece with 180 grit sand paper. I use a fine sanding paper because all I wanted to do is get some tooth going for my primer.
Step #2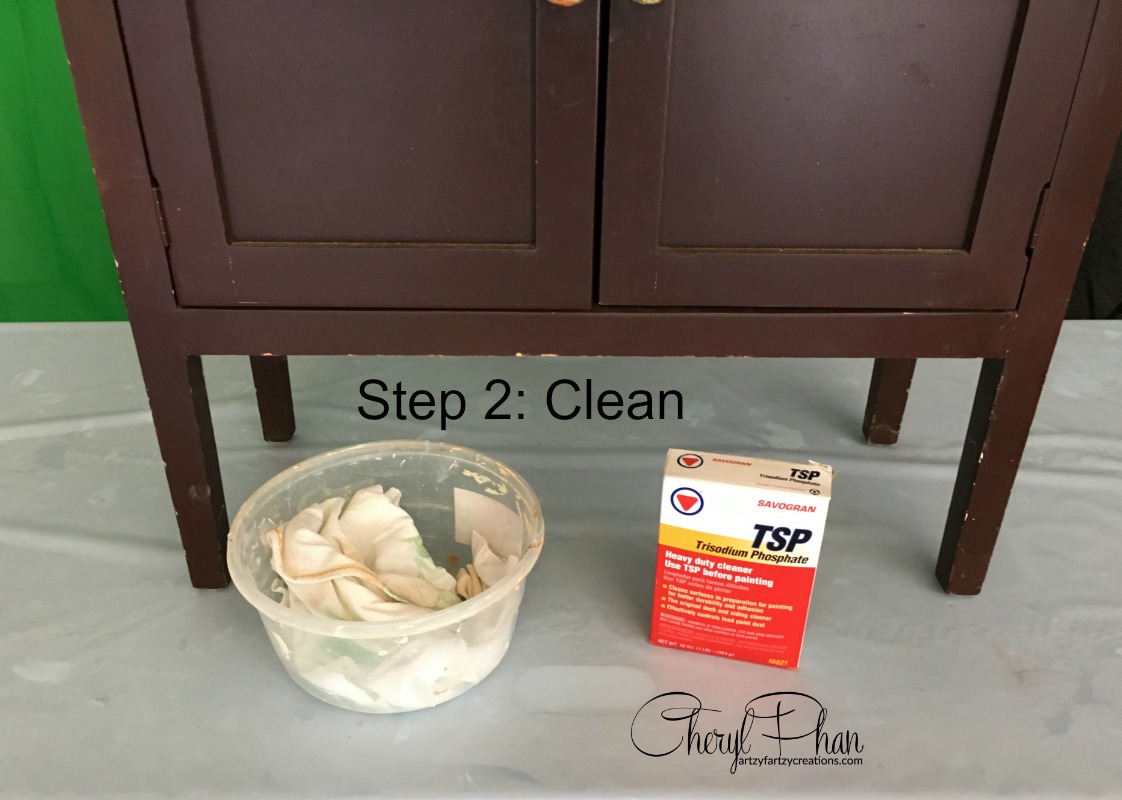 Mix a little TSP with water and clean the dust off.
Step #3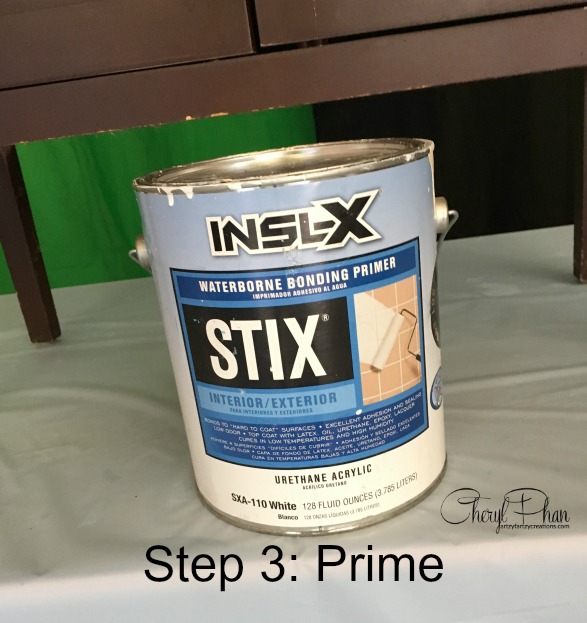 Next you want to prime your project. I use Stix primer (I Love this stuff) with a sponge roller. Let it dry at least 4 hours. You can buy it at your local Benjamine Moore store
Step #4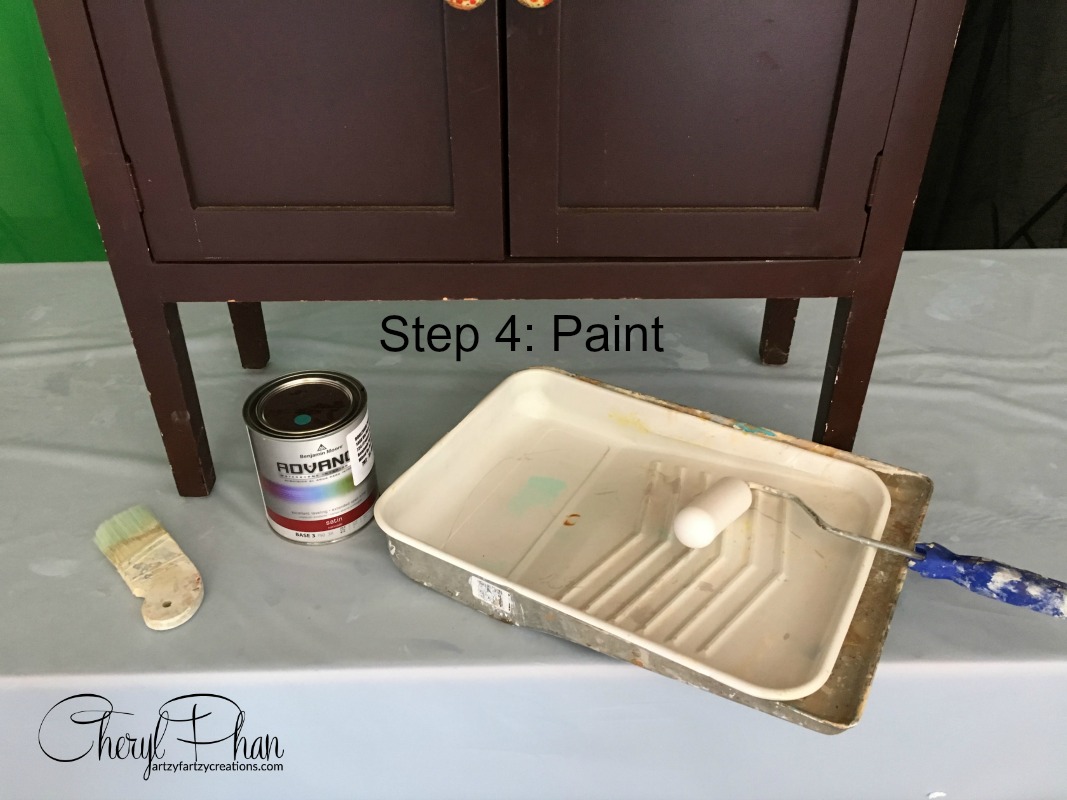 Paint your piece with Advanced paint (You can buy it at your local Benjamine Moore store. Don't use that paint and primer in one that you find in the hardware store. If you want your furniture to last you must take the proper steps and use good products. I tinted mine a pretty teal color.
Step #4.1
Don't forget to paint the inside of your cabinets.
Step #5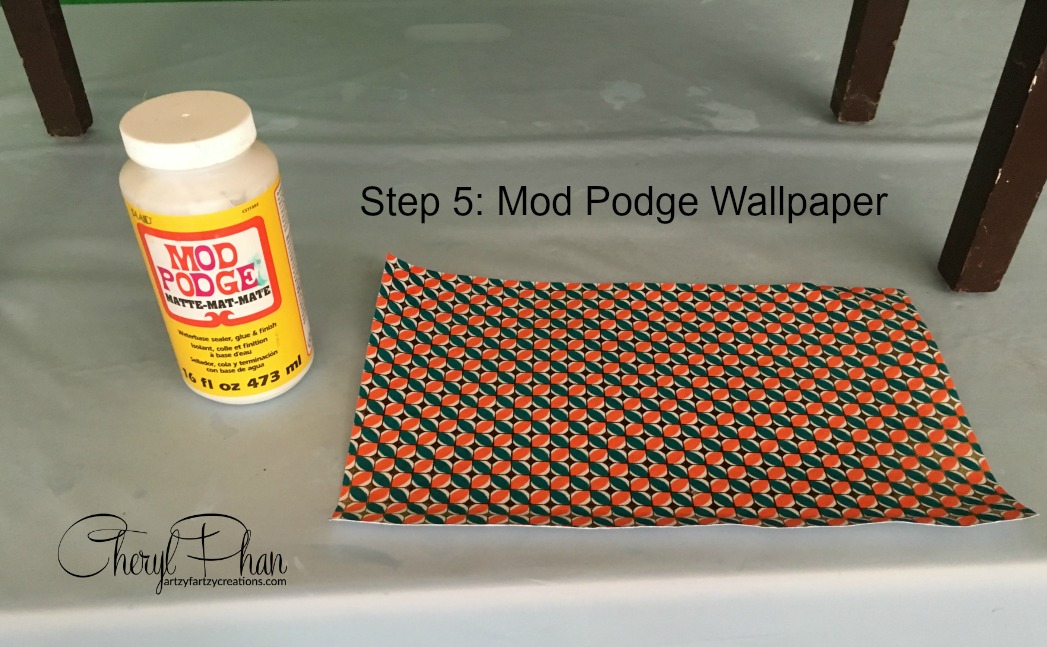 If you have panels like this on your doors, it's alway fun to add some color and design to your project. I fell in Love with this wallpaper. It was the inspiration for this table. You're going to need some wallpaper and Mod Podge.
Step 5.1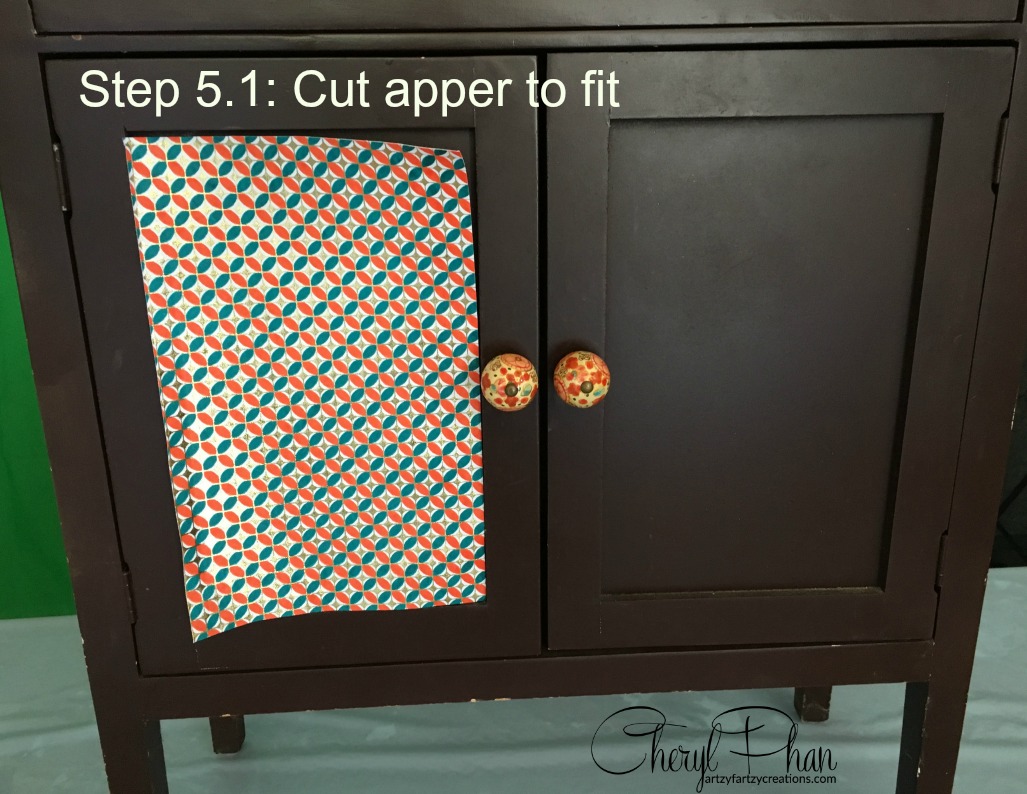 Measure the panels and cut the wallpaper to fit.
Step 5.2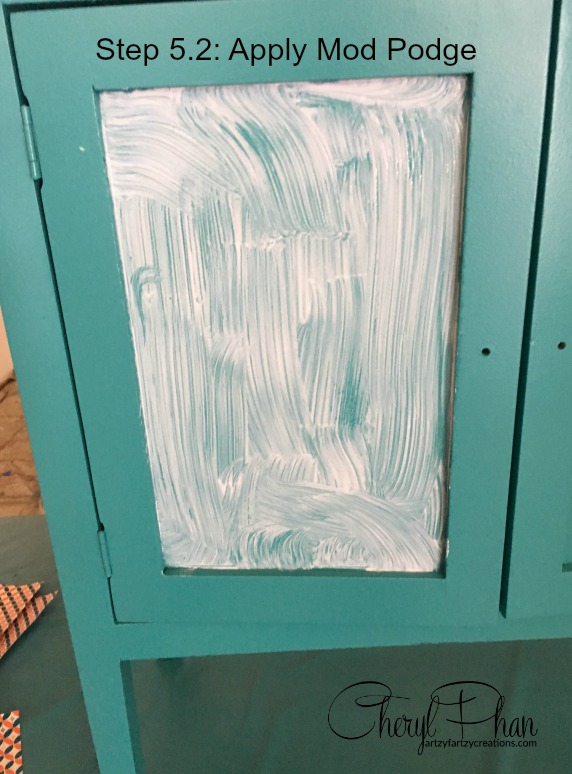 Apply the Mod Podge with a chip brush. Make sure you get into the corners. I bought the mod lodge at Michaels craft store.
Step 5.3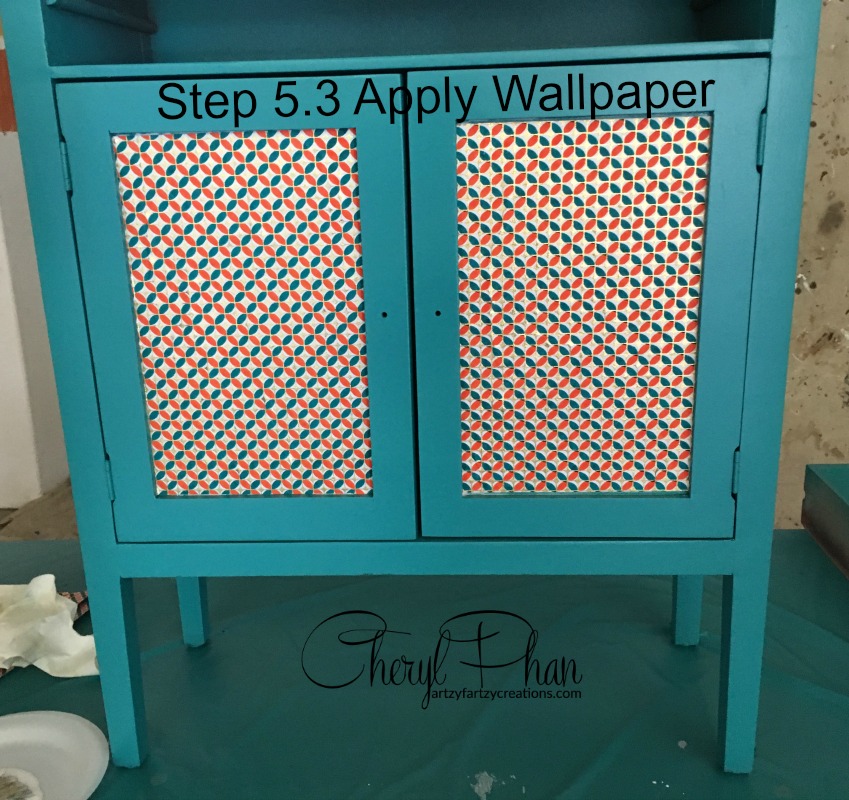 Press the wallpaper into the panel and use a plastic buddy knife to smooth out the paper. Work from the middle out so you don't get any bubbles. Wipe off any excess glue with a rag.
Step 5.4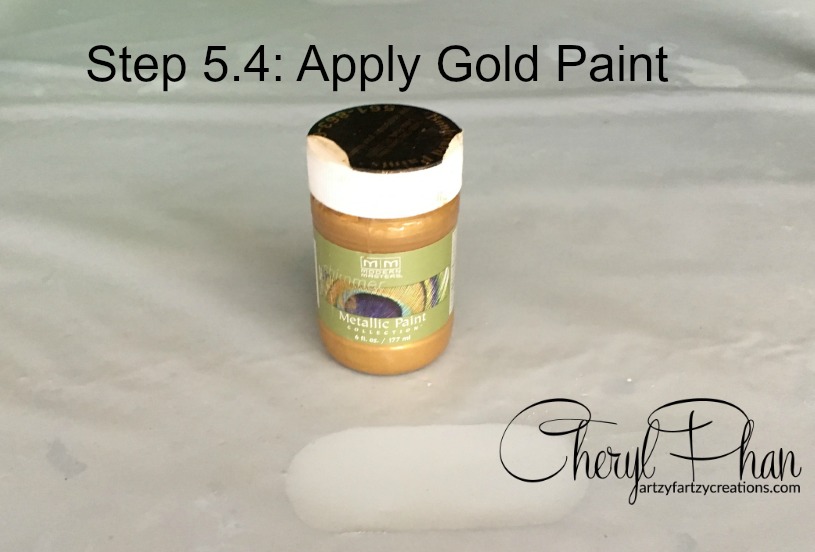 Paint the legs, trim and hardware with a metallic gold paint. I use Modern Masters. You can find it at you local Benjamine Moore store.
And here you have it, a cute little table for your bathroom, foyer or bedroom.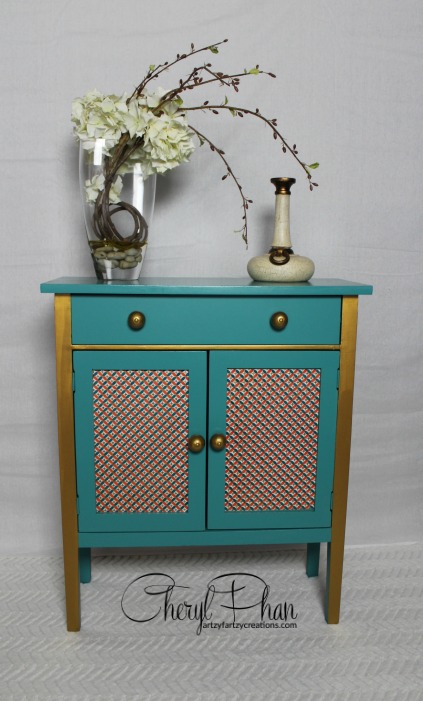 If you want to learn how to start making money with your hobby get the details HERE
If you want to learn DIY Tricks and Tips get my weekly blog HERE