Do you have a large chandelier hanging from your ceiling that you love but hate the color?
You want to paint it but don't want to go through the expense of having an electrician remove it and then rehang it?
NO worries, I have the perfect solution…. Read on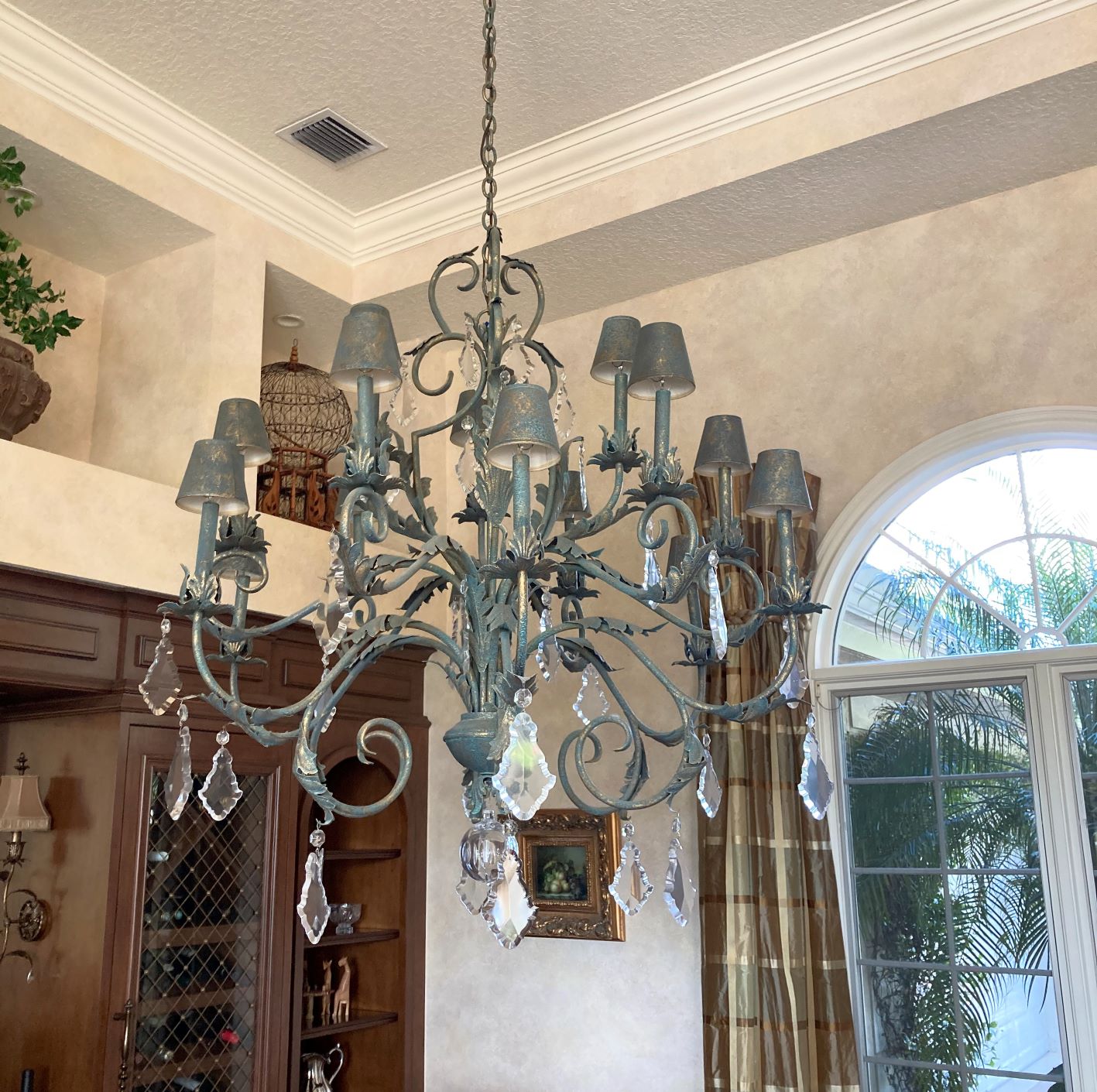 This is a beautiful chandelier if you like the patina finish, but it might not be the color theme you're using in your home.
You love the design of the chandelier, but the color needs to change.
The thought of taking this down is a little overwhelming and a big job that requires an electrician to do the task.
GOOD NEWS….
There is a much simpler way to transform this massive chandelier and I'm going to show you how to get the job done while it's still hanging in your room.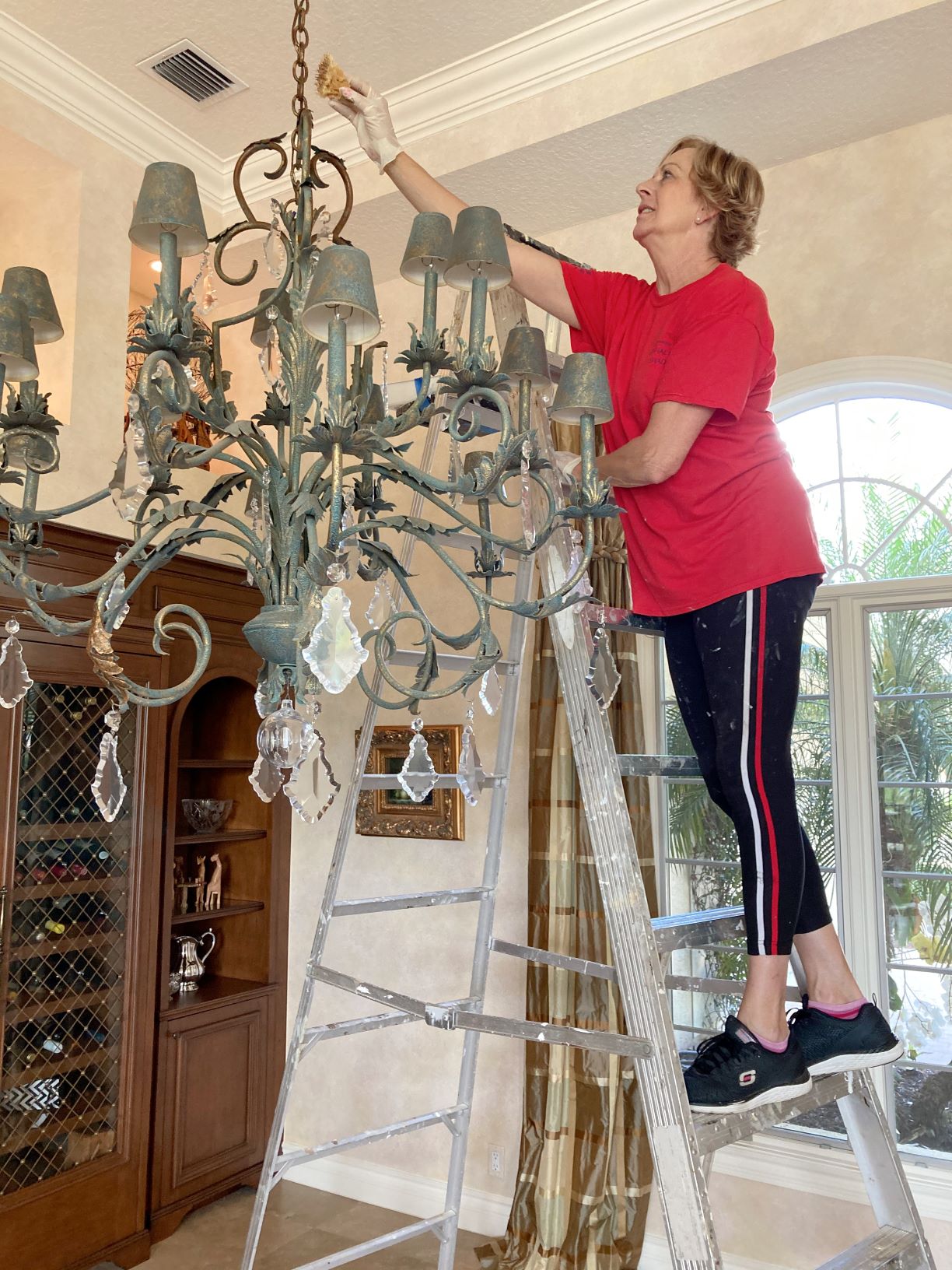 This chandelier is hanging from a 14-foot ceiling. The last thing I wanted to do is have it removed and then try and rehang it.
Not to mention trying to rehang all the prisms. UGH!
Here's my simple solution. Get a 12' ladder and start from the top and work your way down, moving the ladder around the chandelier.
If you're afraid of heights this might not be for you.  You may want to hire someone else to do it for you.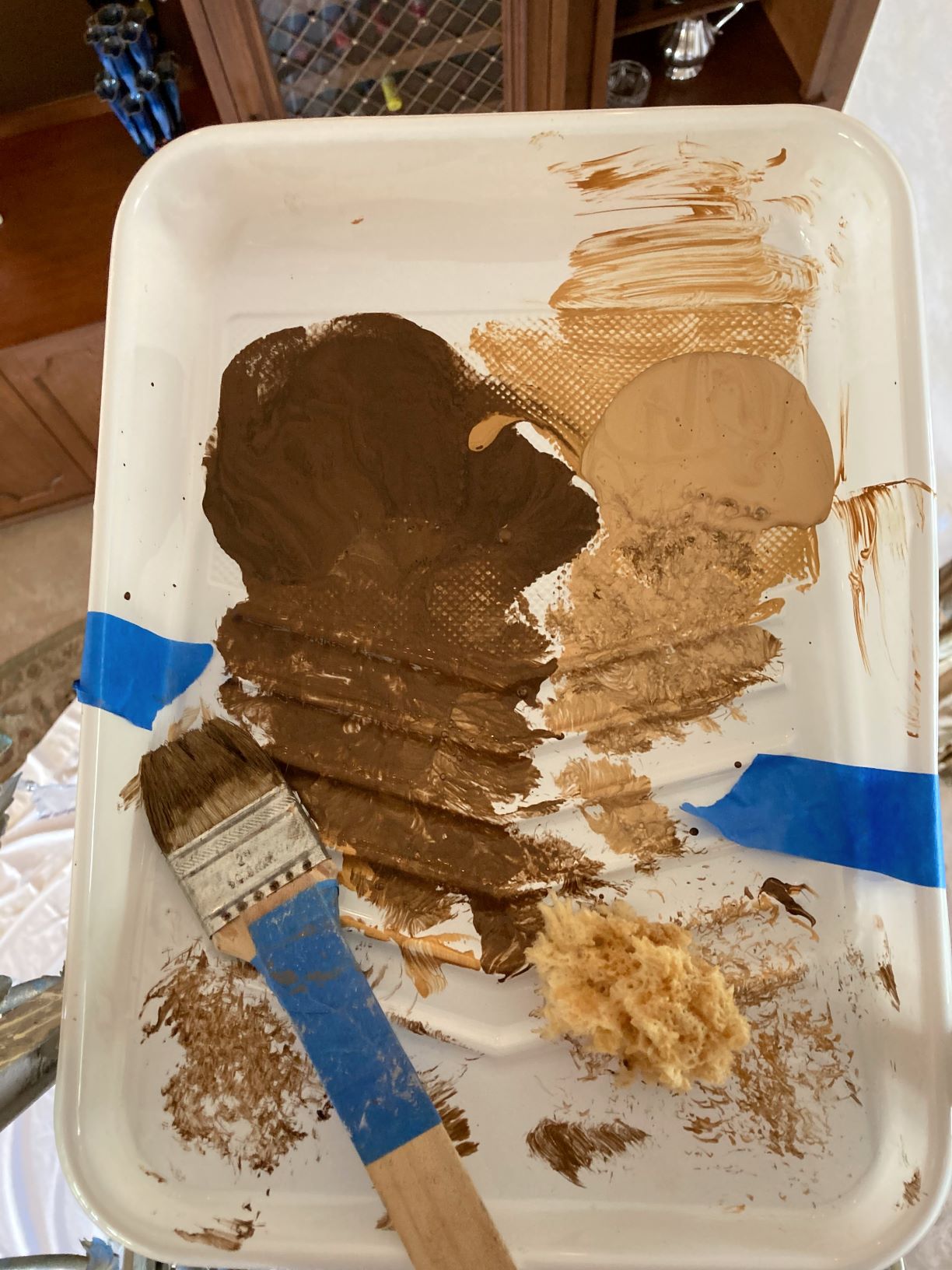 These are the colors I use to transform this chandelier. Metallic brown paint and metallic gold paint. THAT'S IT!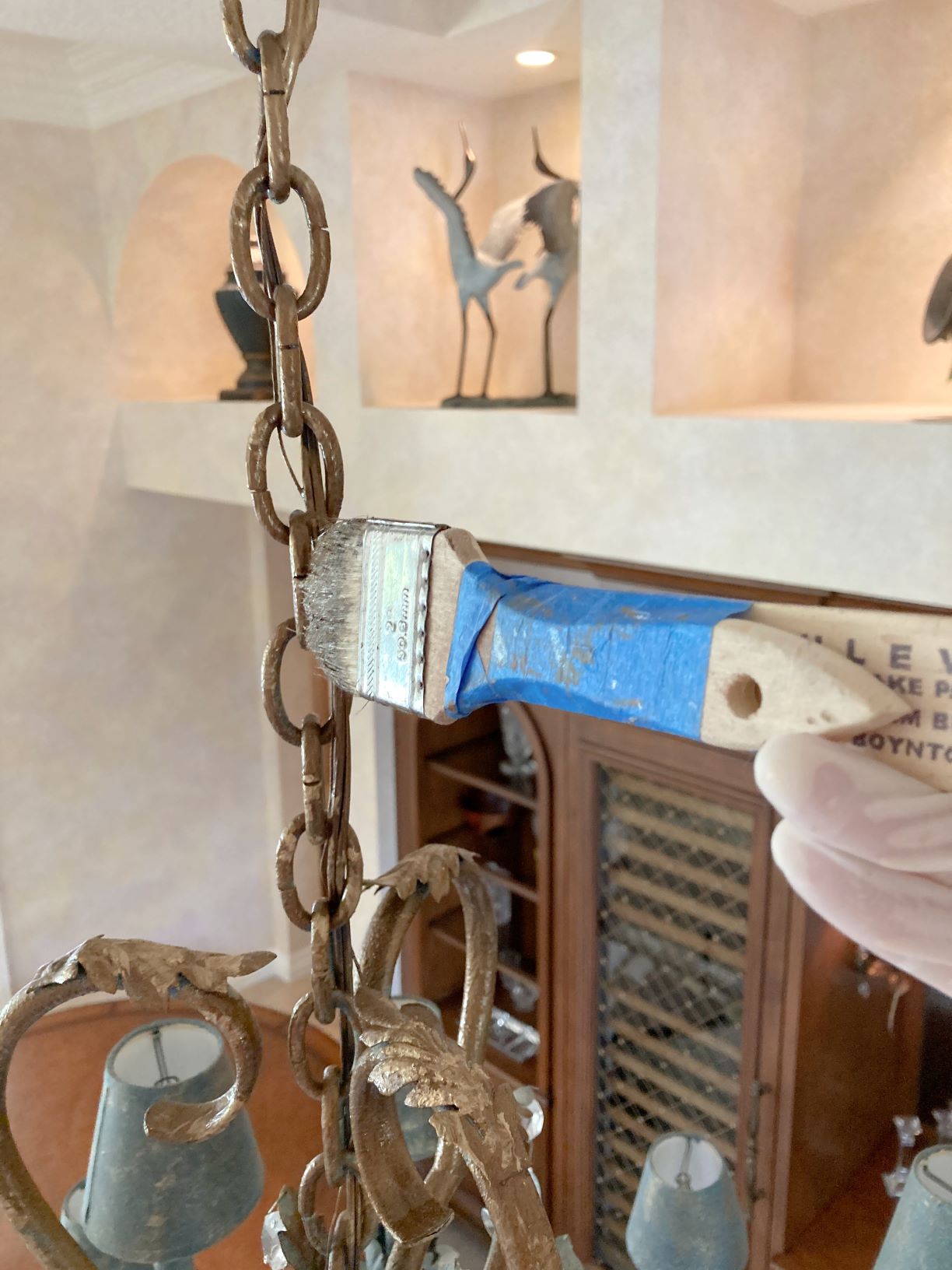 I was on a 12-foot ladder and the ceiling was 14 feet high, so I was a little out of my reach to get to the very top of the chain.
Here's a quick hack to get to those tight areas. I taped a paint stick to the chip brush. This allowed me to reach the middle of the chain where it connected to the medallion.  Brilliant right!
The first step is to paint the base color, in this case, I used brown metallic.  All I did was dipped the brush into the paint and dabbed it on. EASY PEASY!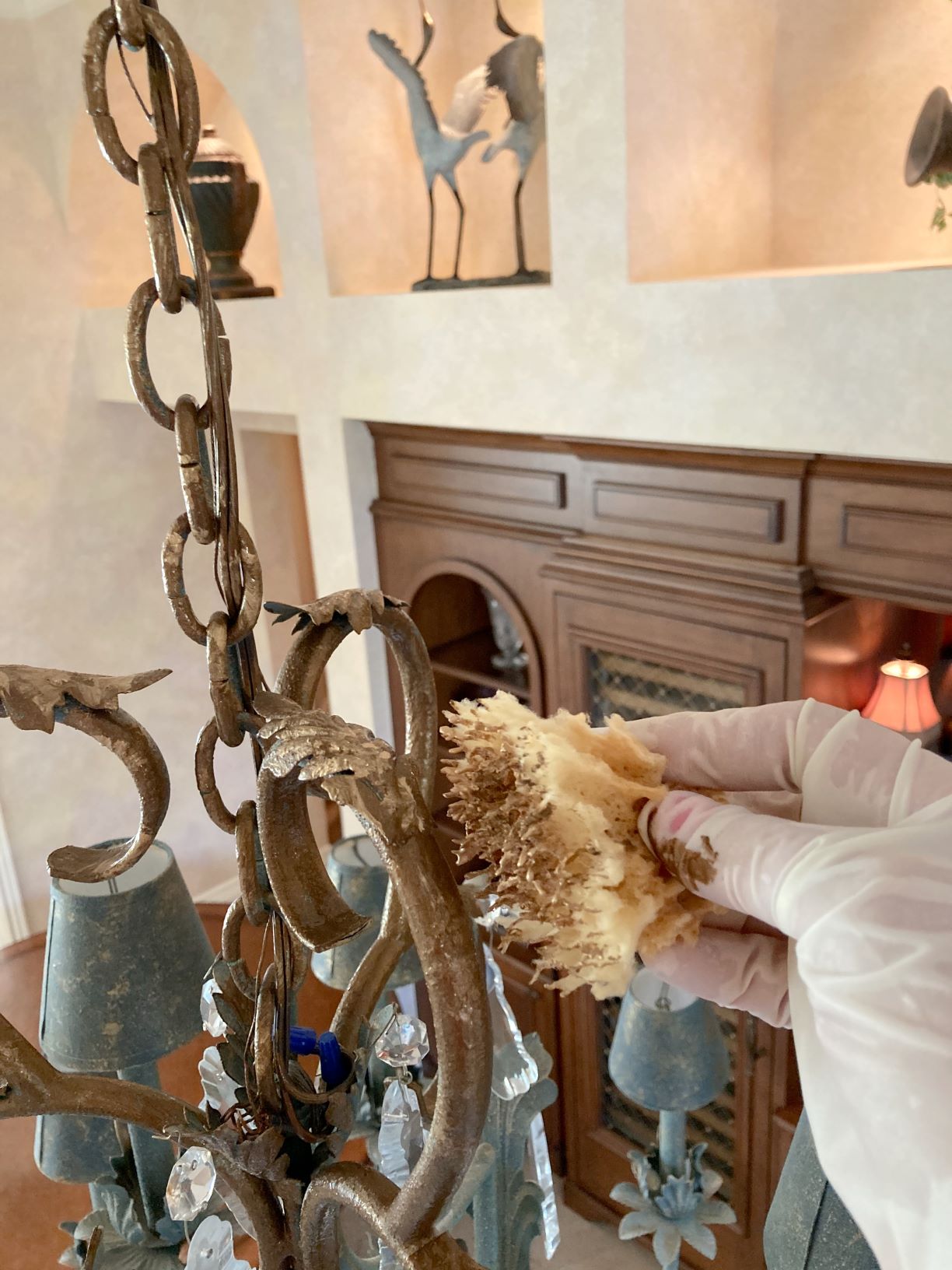 Then I used a sea sponge to lightly dab on the gold paint.
Tip #1:
Dampen the sea sponge so it is soft (not wet, just damp)
Tip #2:
Offload some of the paint before you start applying it over the brown paint.
Tip #3:
If you get too much gold paint on an area you can always go over it with some of the brown paint to hide it.
Go light on the gold. You can always add more as you go along.
BTW, this entire project only cost me $30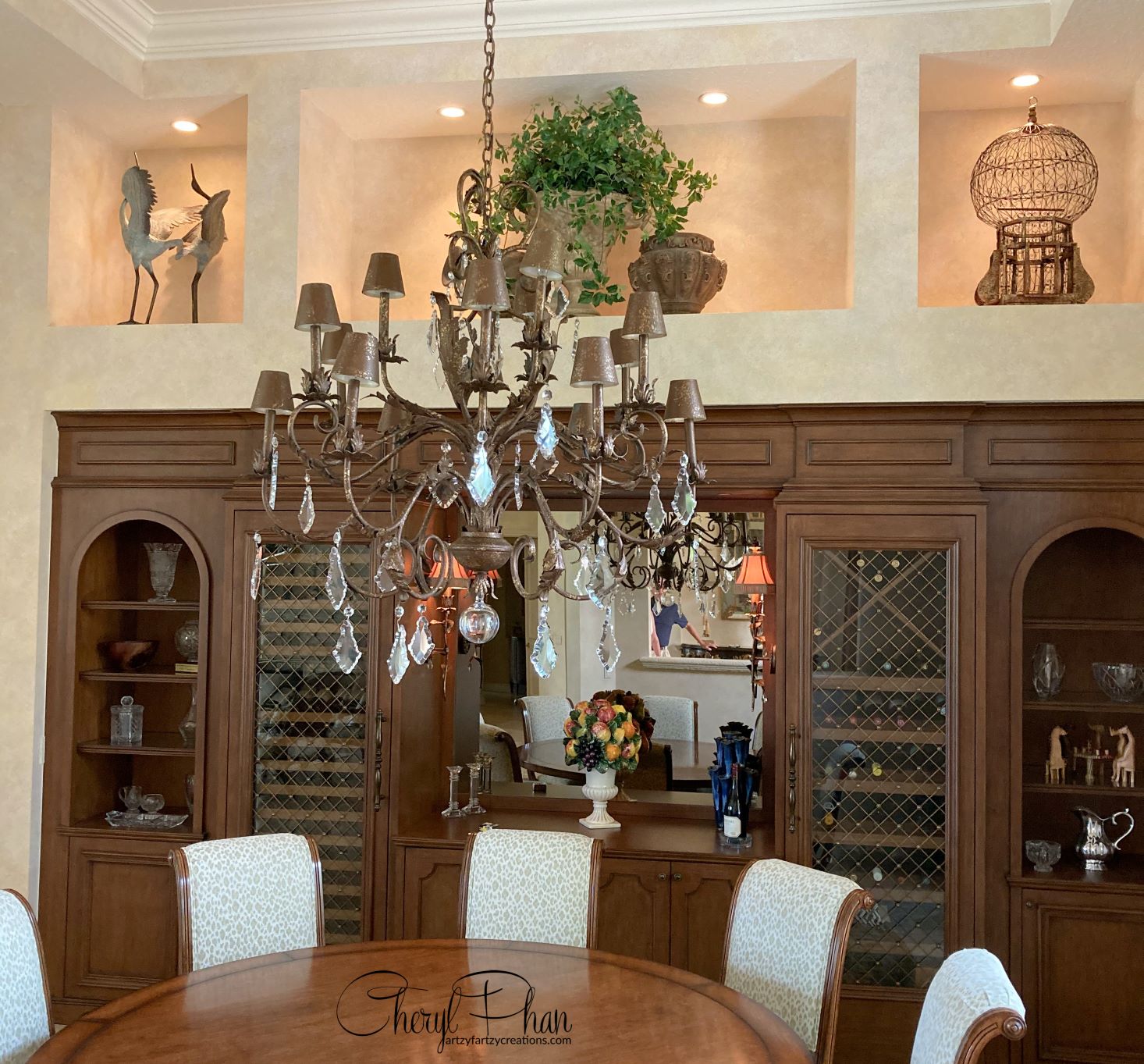 Voila! Now you have a brand-new chandelier.
See how the brown matches the décor so much better. Go back to the before picture and notice how it coordinates with the color of the drapes.
If you want more DIY tricks and tips make sure you sign up for my blog.
Also, if you're a creator and would love to learn how to turn your hobby into a business, hop on over to cherylphan.com and get all my free business tips and learn how you can make money doing what you love.
See you soon
Cheryl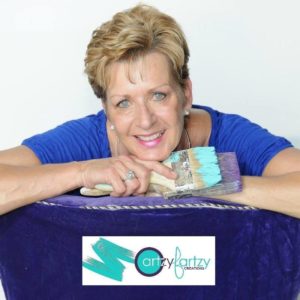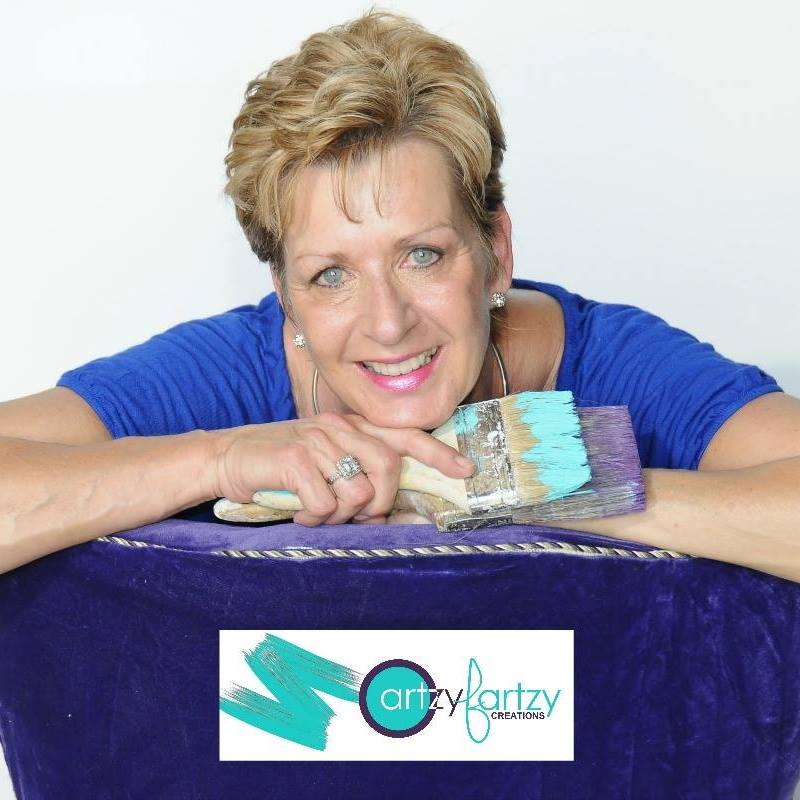 If you want to learn how to start making money with your hobby get the details HERE.
If you want to learn more Tricks and Tips get my weekly blog HERE.
See Ya on the inside!
Blessings
Cheryl