I once met a European girl who said to me, "You Americans are so funny, you buy new things and make them look old" and we throw away old things and buy new. I love antiques and vintage things, but the reality is it's hard to find decor items that are aged and vintage. If you want that farmhouse, weathered or rust finish look you have to make them yourself unless you live near junkyards or go pick-in'.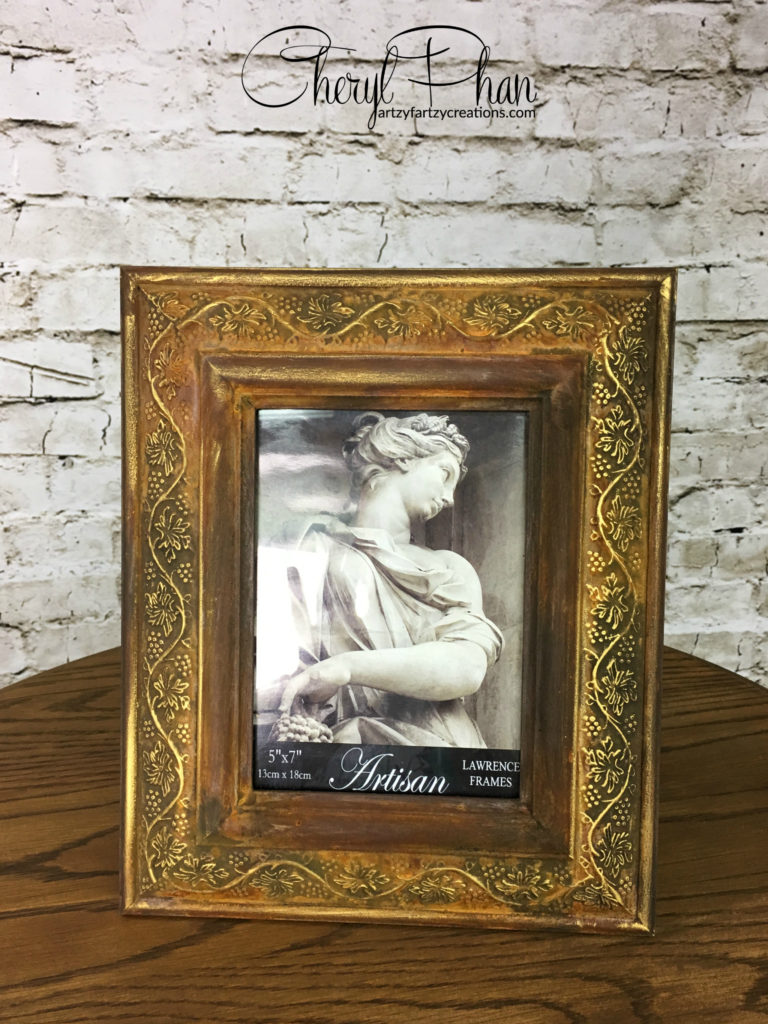 This is a picture frame I transformed that was originally black and made of plastic. I bought it for $2.00 at a thrift store. I love the detail on the frame and knew it would look amazing in this rust finish. Seriously, really looks like rust; doesn't it!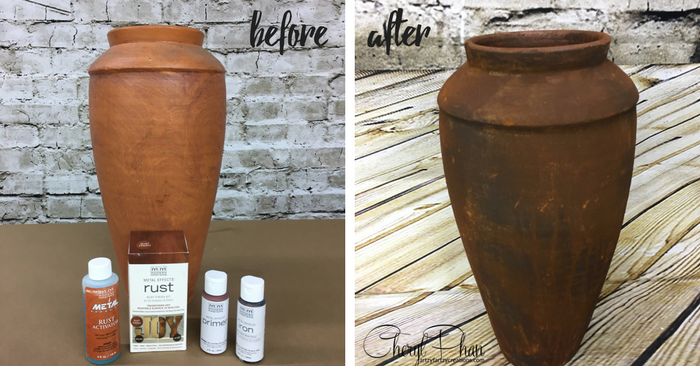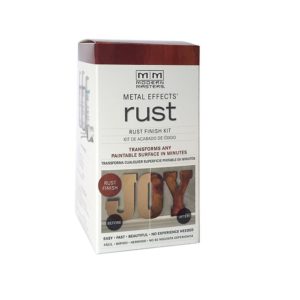 This is the Rust Finish product I used to transform this frame in 3 easy steps. (My Affiliate Link)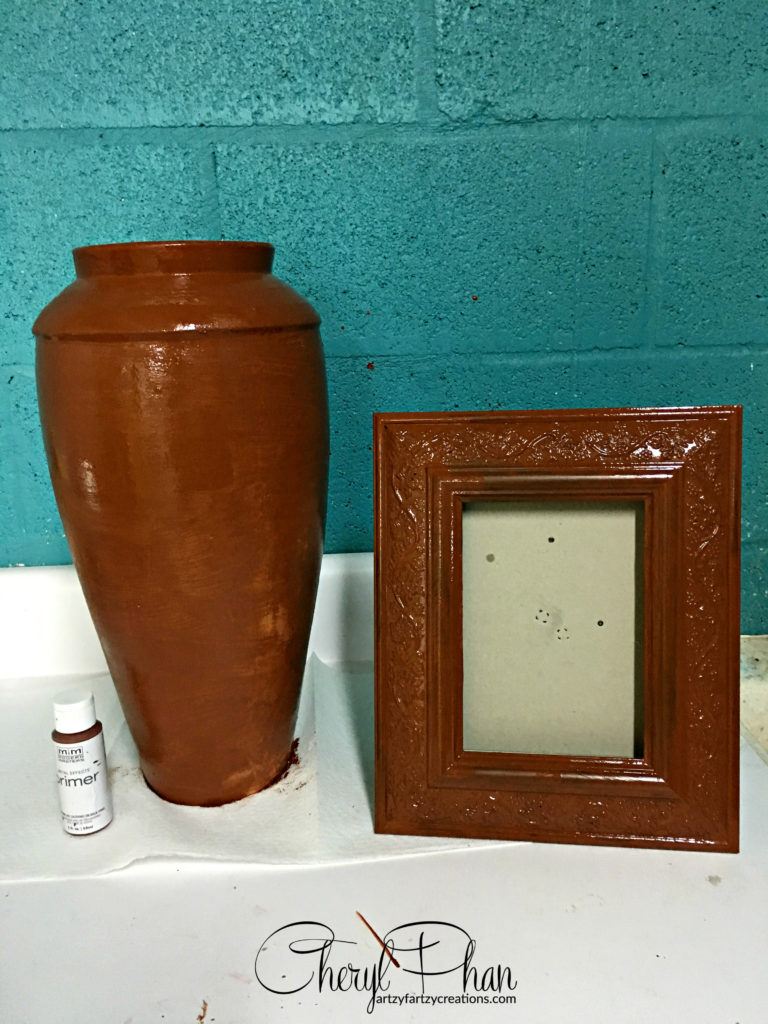 Step #1: Paint on the primer and let dry 1 hour
Step #2: Paint on two coats of the Iron allowing it to dry 30 minutes between coats
FYI: This step has a smell to it.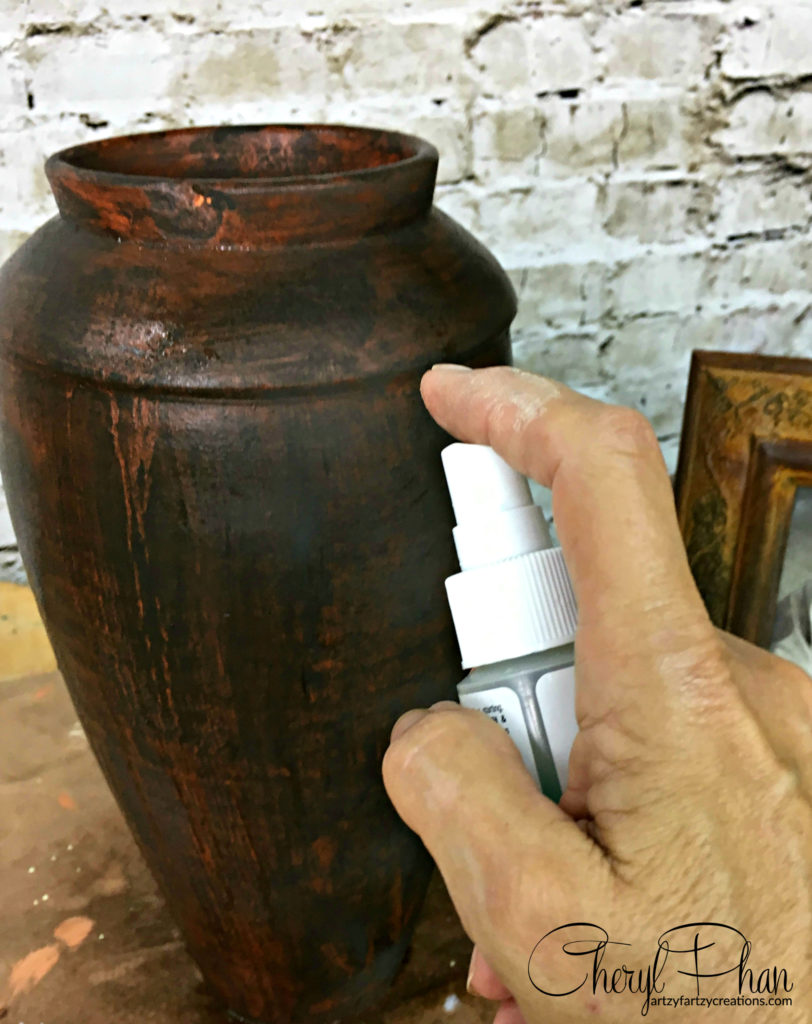 Step #3: Spray on the activator. Don't overspray. Just make sure you cover the entire piece. It will take about 30-40 minutes to transform.
The aged look is very popular. You can also do this with a faux patina finish. Check out this patina vase made with chalk paint.
If you want to learn how to start making money with your hobby get the details HERE
If you want to learn DIY Tricks and Tips get my weekly blog HERE
HAPPY PAINTING