You don't need any fancy products to create this beautiful Patina finish. I'm going to show you how you can make your own chalk paint and create this authentic-looking patina on anything.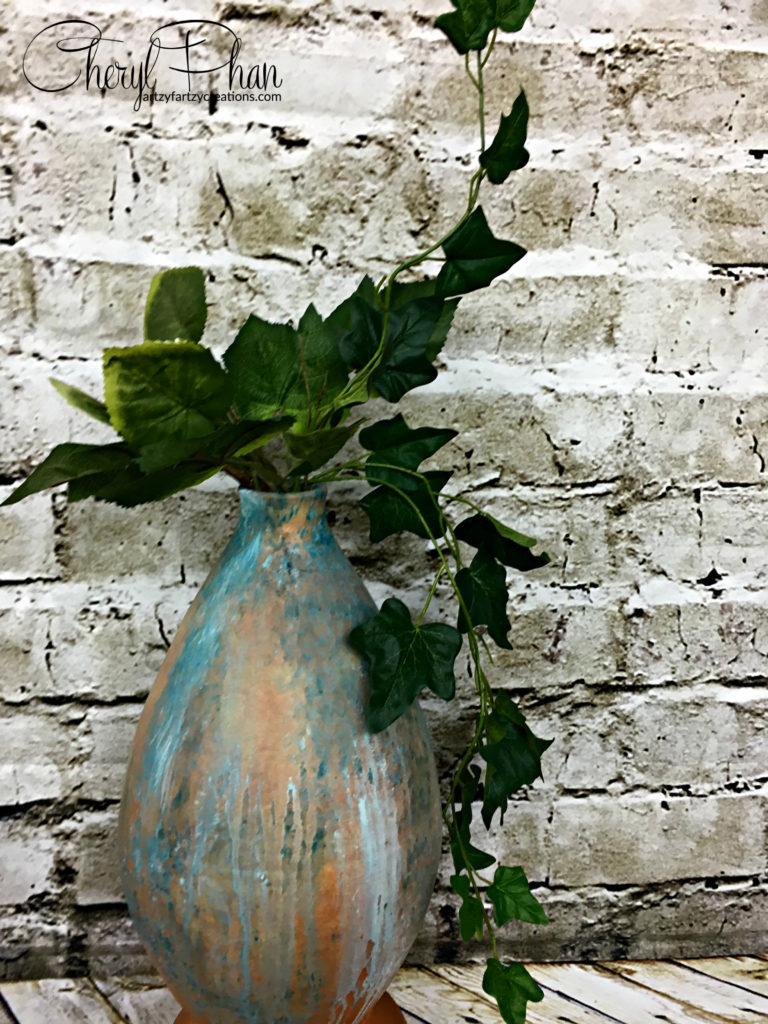 Before you get started, let me show you how to make your own chalk type paint with this magic powder and save a ton of money.
WATCH THIS VIDEO: How to make your own chalk paint
I started out with only two colors. To make your Patina look authentic use green or blue colors. I use a deep teal and a light blue. I mixed it with the magic powder and poured it on two separate paper plates. You don't need much paint. I made ¼ cup for each to do this vase and still had some left over.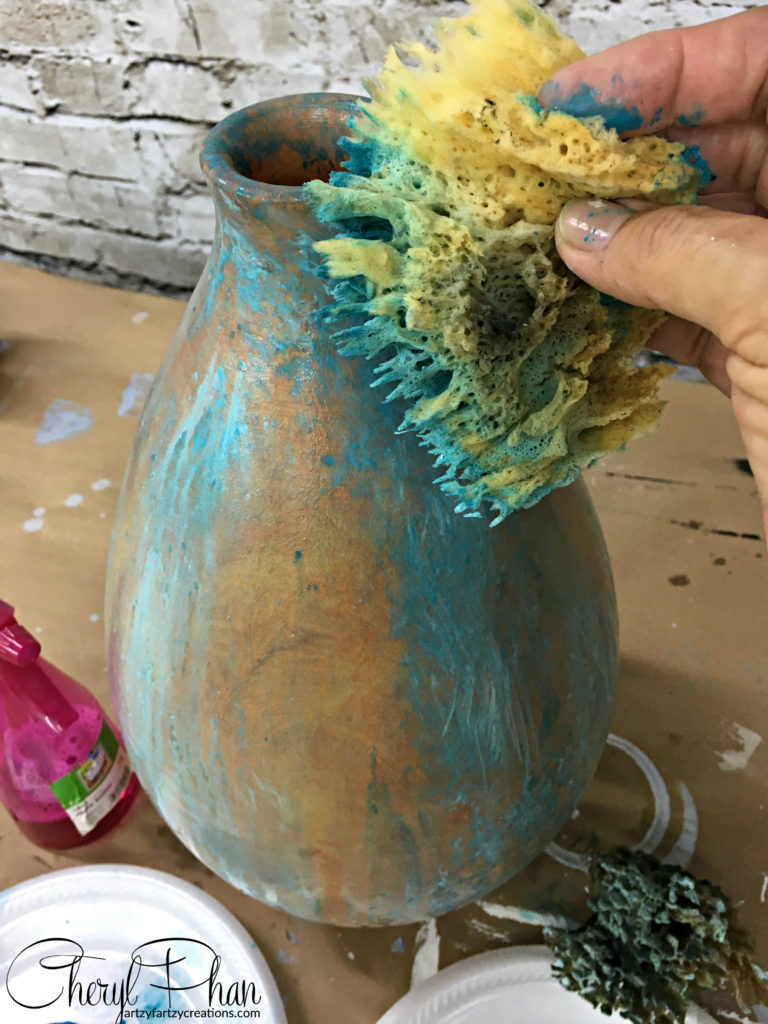 This literally took me 10 minutes to finish this project. It's so easy a 10-year-old could do this. In fact, this would be a great project for the kiddos this summer.
Here's what you need a sea sponge and a spray bottle with water. Rip a small piece of the sponge, get it wet and wring out the water. This will make the fingers soft. Next, lightly dab the sponge in one of your colors and dab it on the vase. Lightly mist it as you apply the chalk type paint. Not to much or it will wash off.  Go back and forth with the colors until they start to blend together. It's OK if it's runny. That's what gives it that patina look. Make sure you leave some area open so you can see the background of the vase.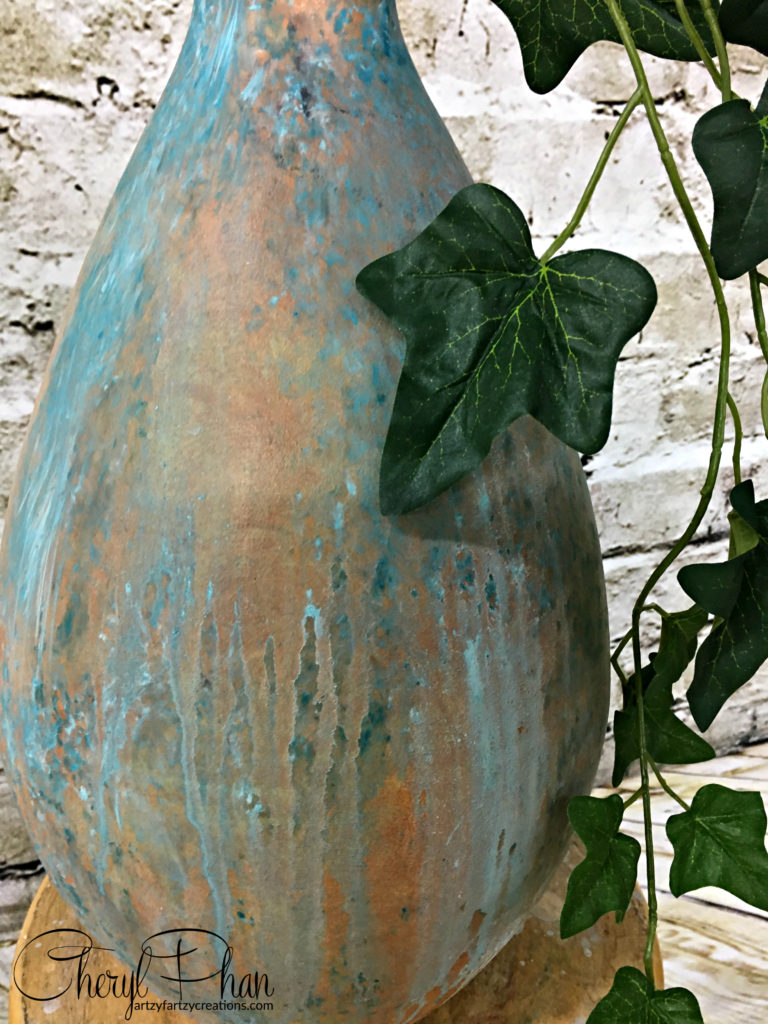 Hey, if you enjoyed that, follow me on Pinterest so you don't miss out on all the fun and great craft and decorating ideas. Hope to see you there!
Please subscribe to my weekly blog here for more weekly DIY projects and furniture makeovers.
For more painting tips, get my FREE Top 7 Tips for Painting Cabinets and check out my favorite paintbrushes in my NEW online shop.
HAPPY PAINTING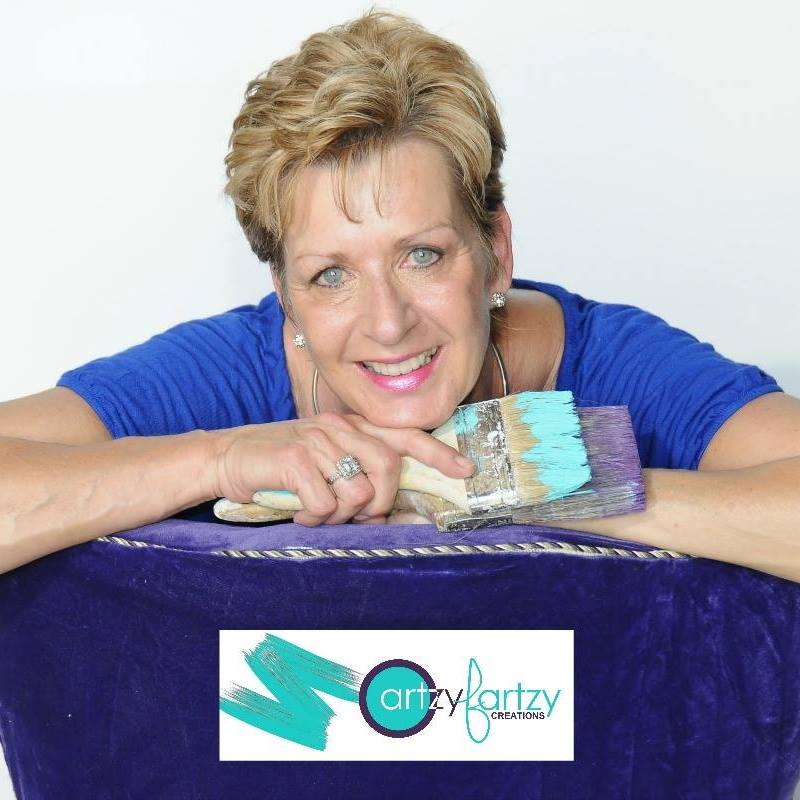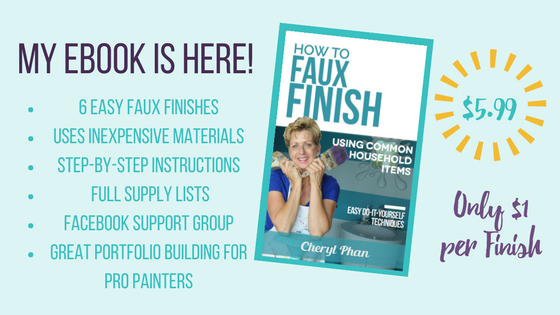 Please share my diy patina pin pin and visit me on Pinterest for more DIY projects & painting tips!