Most people would throw this desk in the trash but not me.  It may look complicated to fix the detailed scroll in the center drawer but I have a quick fix that anyone can do. YUP! Even you.
This desk was donated to me for a room makeover for my nonprofit organization "Paint For Children" I'm going to take you through all the steps I did to turn this piece of furniture into a one of a kind desk beautiful desk
This post may contain affiliate links from Amazon. I will make a small commission if you purchase these items from my blog. You will not be charged extra! Thank you. Read my disclosure and privacy policy here.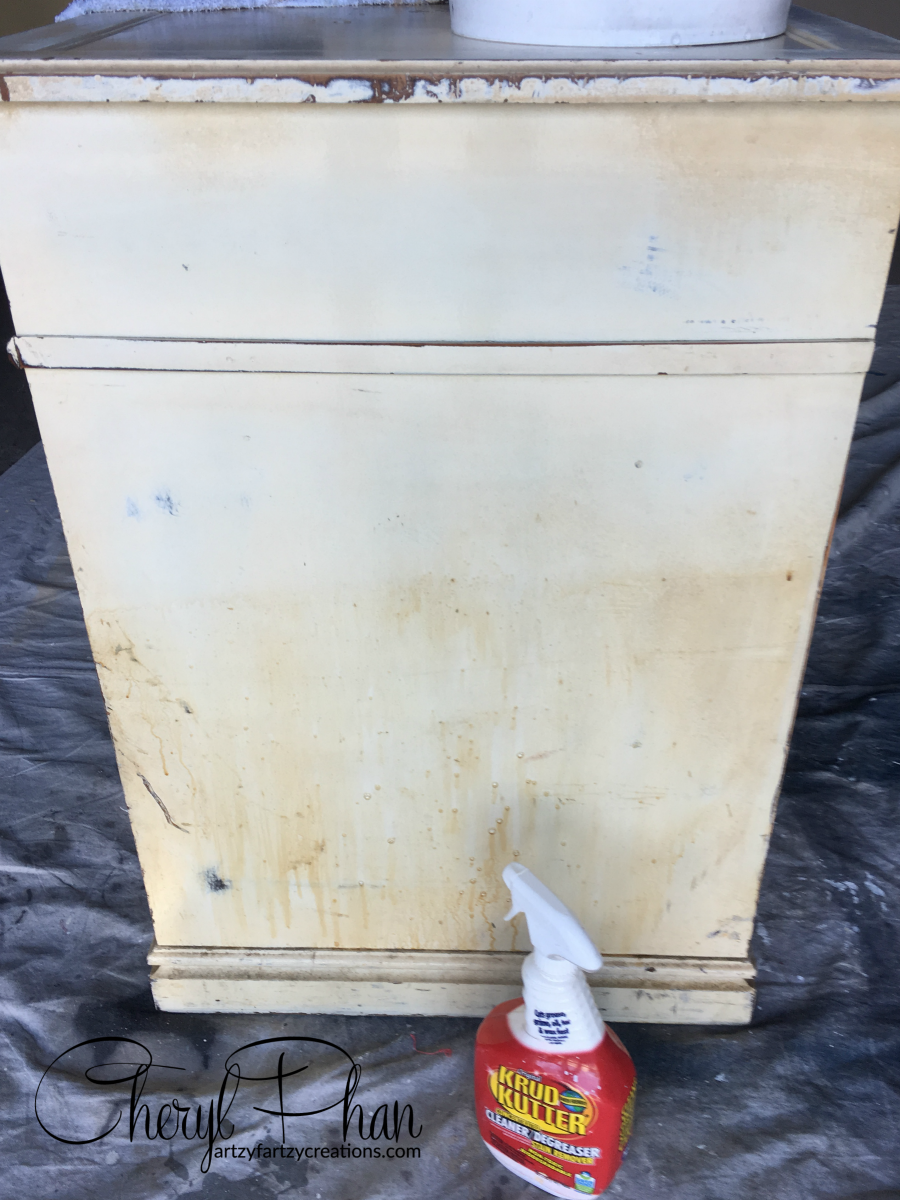 The first thing I had to do is clean off all the yellow stain. Not sure what it was but it needed some heavy-duty Krud Kutter to do the job. Look at the top vs the bottom after I cleaned it.
By the way, this product is great for cleaning just about anything around your house. It really cuts through the Krud.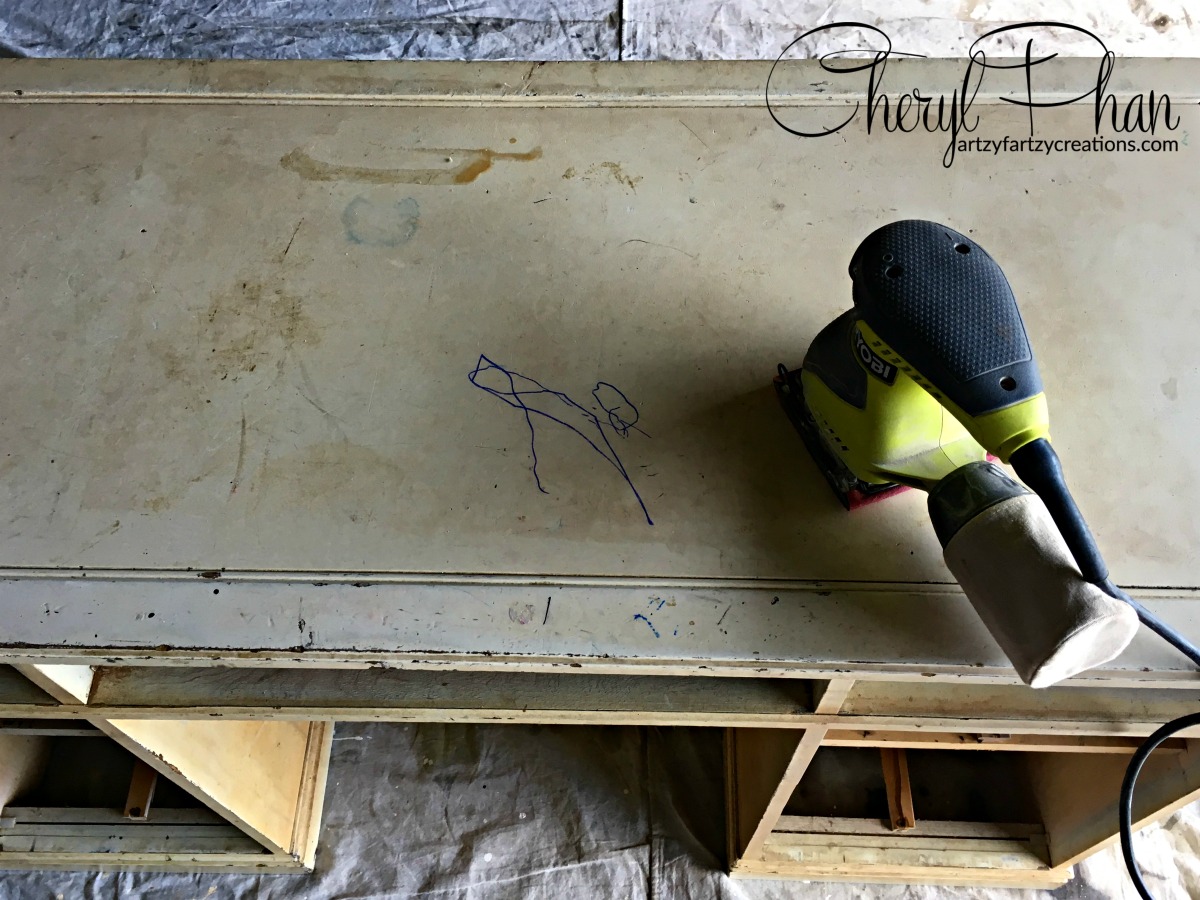 Once it was cleaned it needed a little sanding. I used a 150 grit sandpaper. Although I'm going to use chalk type paint and typically you don't have to sand or prep before painting with chalk paint, I decided to give it a good prepping so I didn't run into any problems. See the writing on the top with marker, it will sometimes bleed through depending on what type of marker it is. It's best to just get rid of it and start with a clean slate. Plus, the paint will stick better.

Know that is all cleaned up it's still not ready for painting. Now we must address the hole. It's not as hard as you may think to fix it.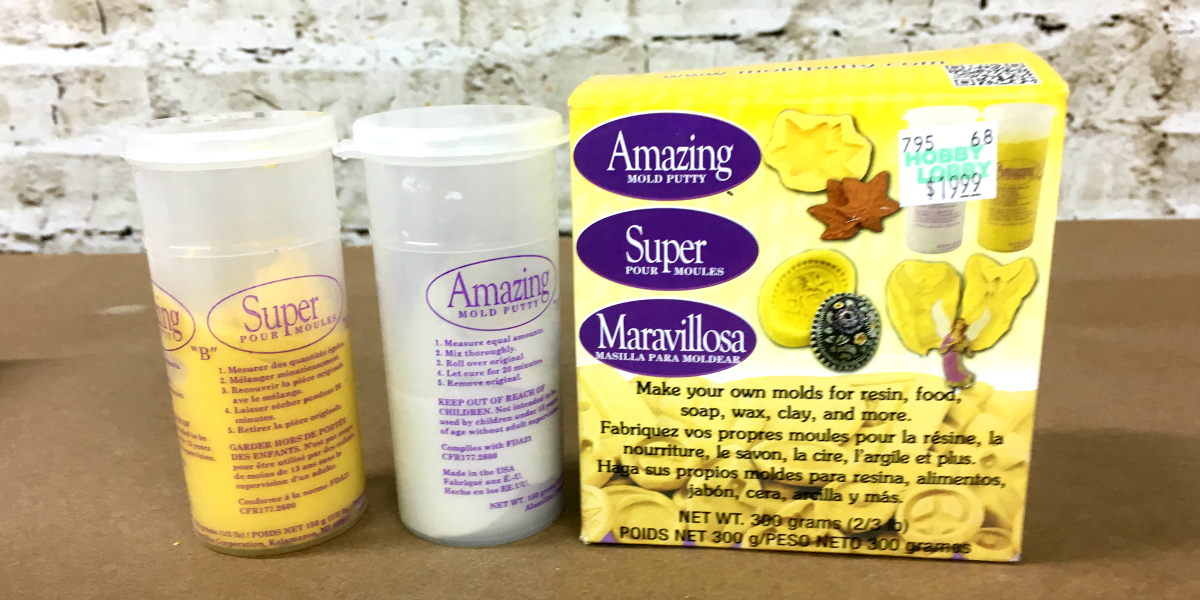 After using this product, I know why they call it Amazing. Just follow the directions on the box.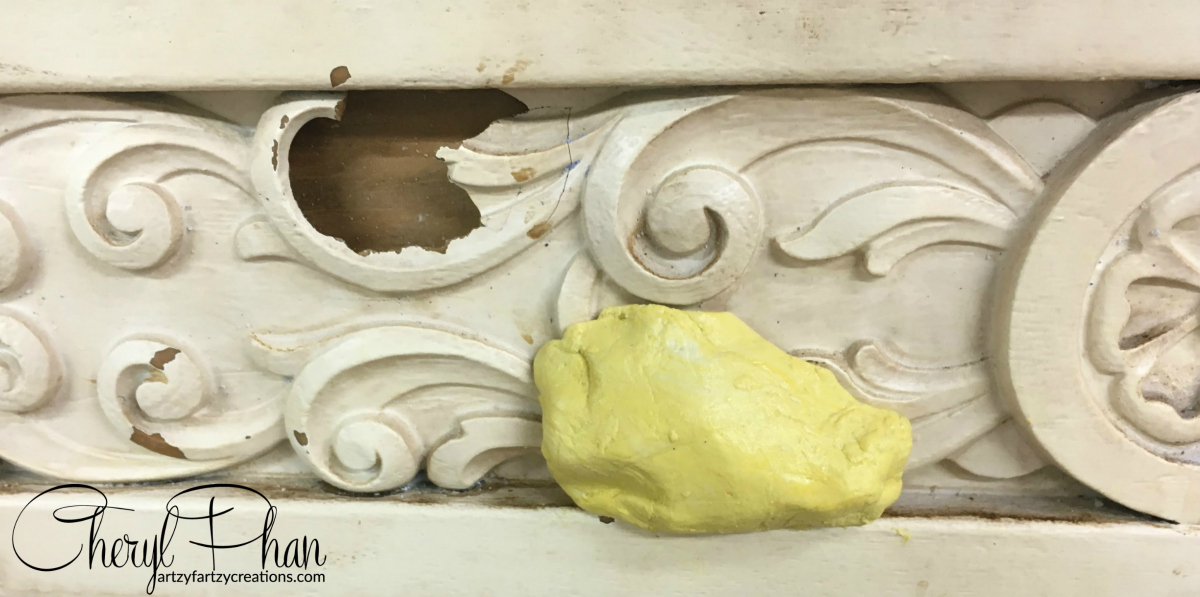 Roll it up in a ball and press it on the area you want your impression to look like. I used the one on the bottom because it was identical to the one I want to duplicate. Let it set up and dry forut 20 minutes.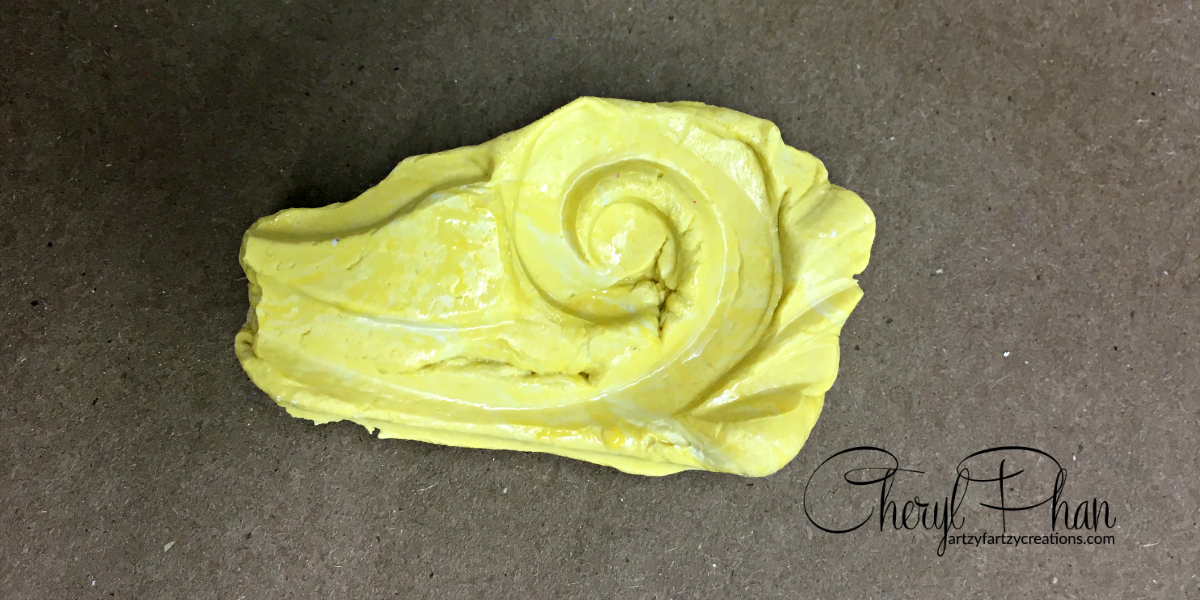 Once it dries, peel it off the area. Here's what it looks like.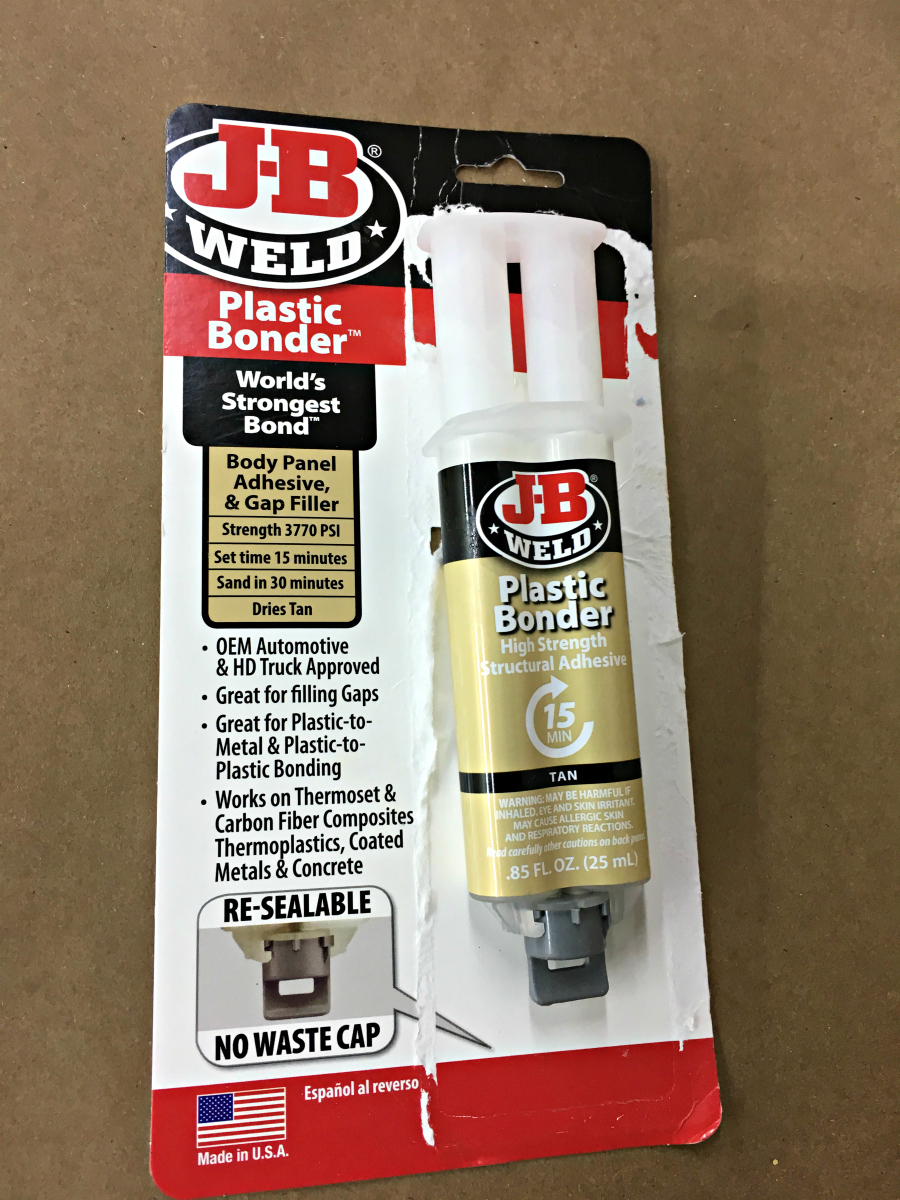 I used this 2 part plastic bonder to fill in the mold. Again, follow the directions for mixing the product. I used a spoon to fill in the mold. Get it to harden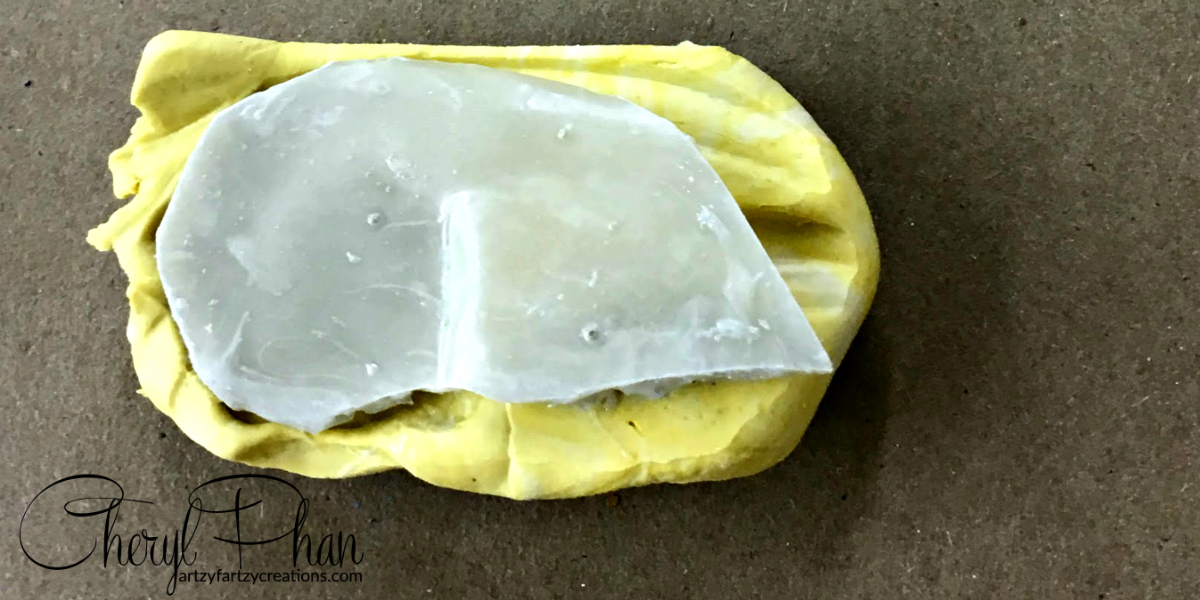 This is what it will look like when it hardens. Peel it away from the mold and cut or sand the edges if needed.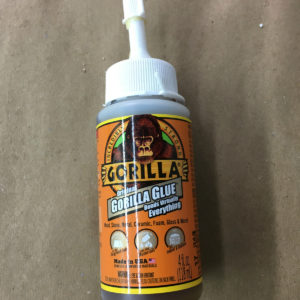 I used Gorilla glue to apply it to the desk. Quick note when using Gorilla glue. If you use too much it will foam up. This is what I used an old brush to apply it to the applique.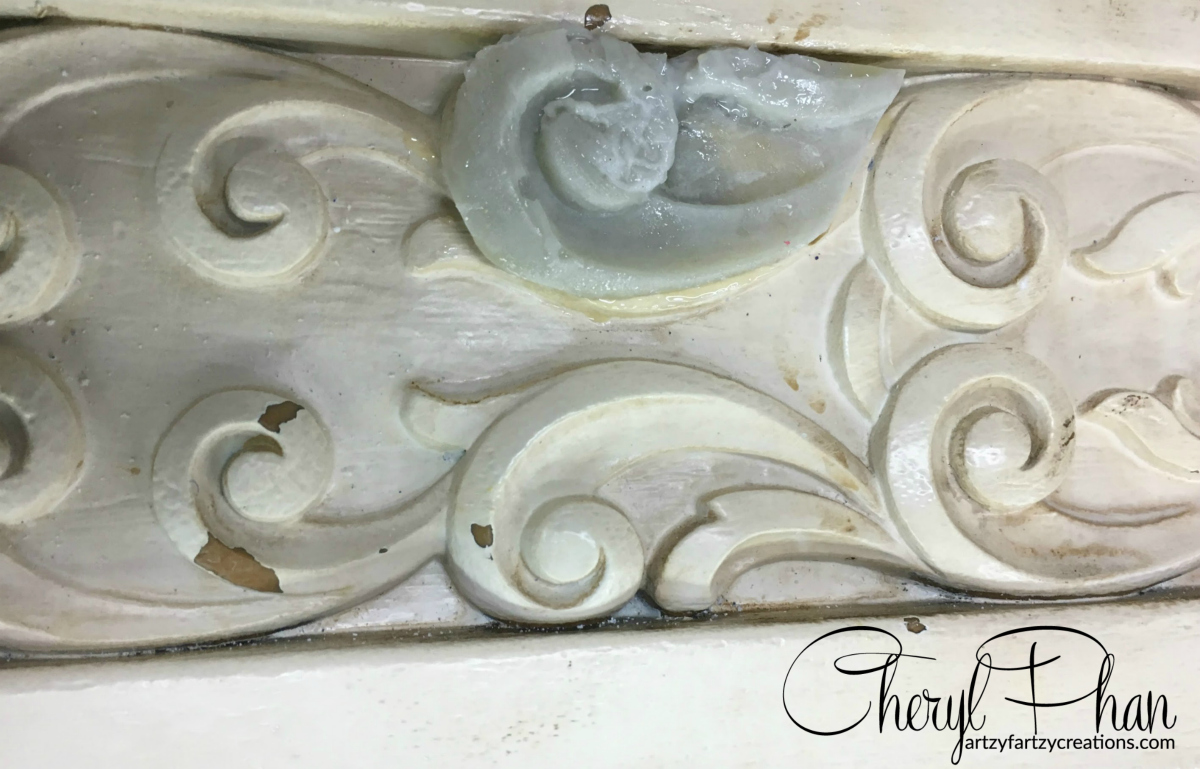 Glue it on the area and let it dry.
Once it was dried I painted it with chalk paint that I make myself using my Magic Powder. If you love using chalk type paint and want to save a bunch of money, do what I do and make your own. You might want to try my favorite round brush for painting detailed areas.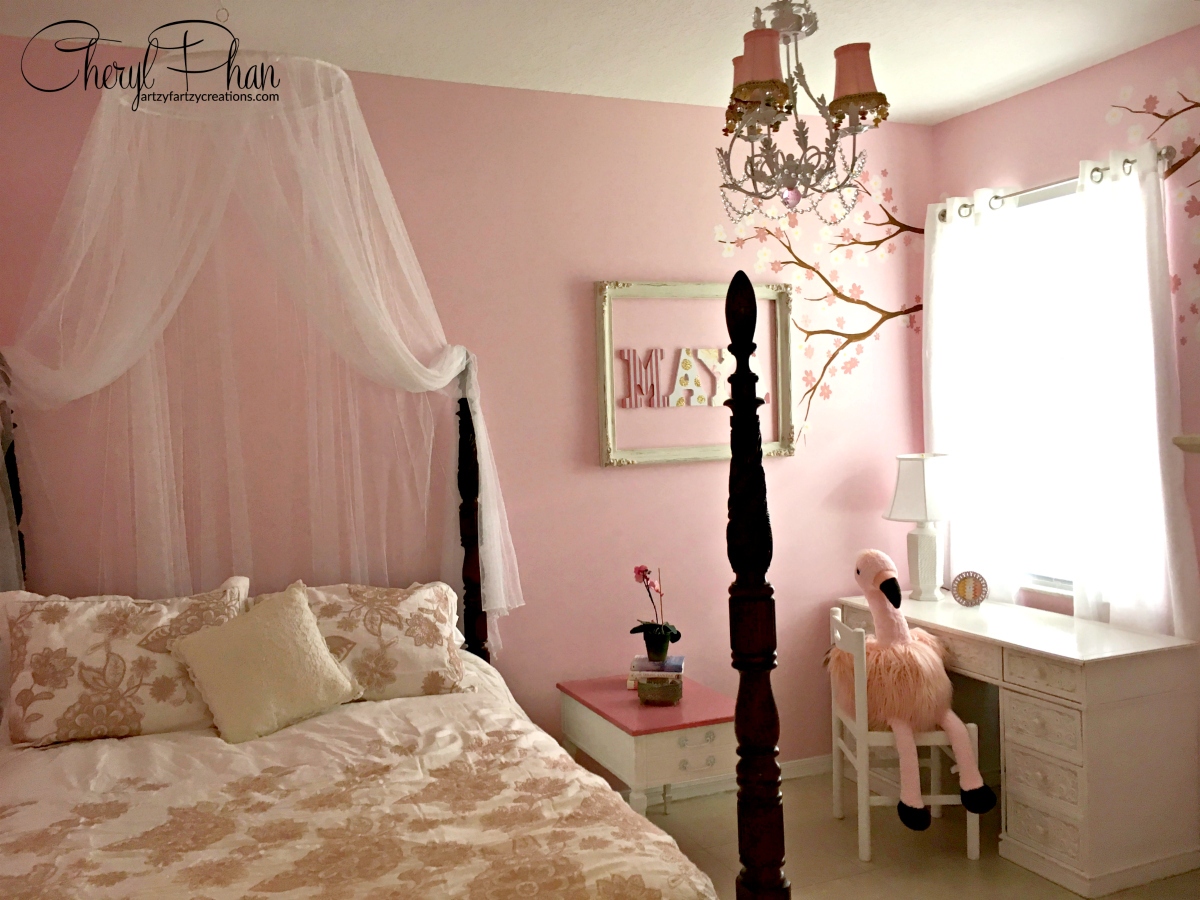 All said and done this desk cost approximately $30 to refinish.
Want more painting tips???? Please subscribe to my weekly blog here! I've got a free tutorial on how to paint a silver leaf or gold leaf finish HERE. Also,  check out my favorite paintbrushes in my online shop.
HAPPY PAINTING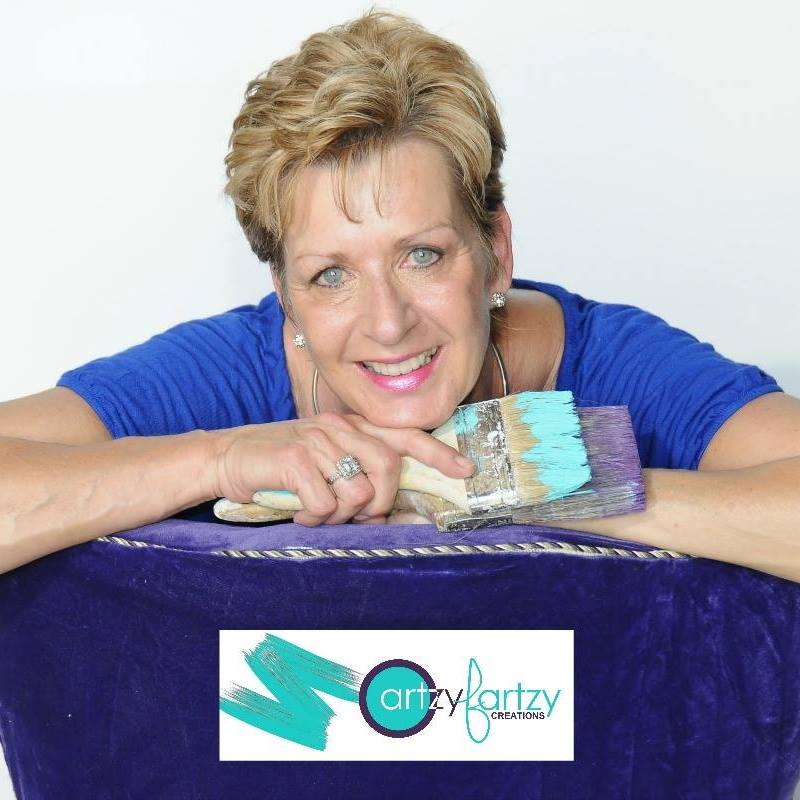 If you want to learn how to start making money with your hobby get the details HERE
If you want to learn DIY Tricks and Tips get my weekly blog HERE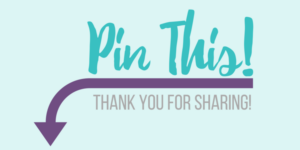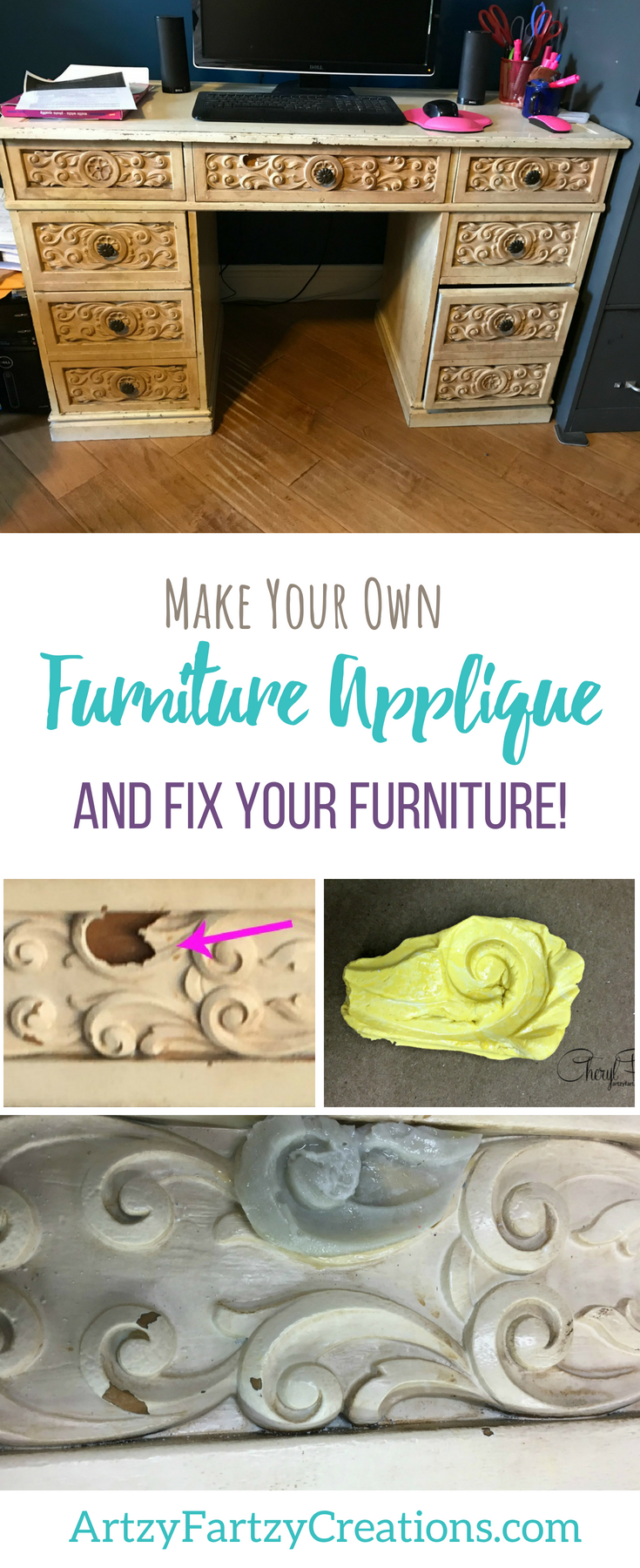 If you're interested in learning to DIY unique faux finishes — check out my e-book – How to Faux Finish with Common Household Items.  I'll teach you six amazing painting techniques to create more stunning walls for only $5.99.