Are you tired of spending a fortune on chalk paint?  So was I, that's why I started shopping around and trying different products. I wanted to paint this piece of furniture but didn't want to spend more on paint than I did on the furniture piece. I bought this piece years ago at Home Goods for $79. I like it and could really use the storage, but I didn't like the brown.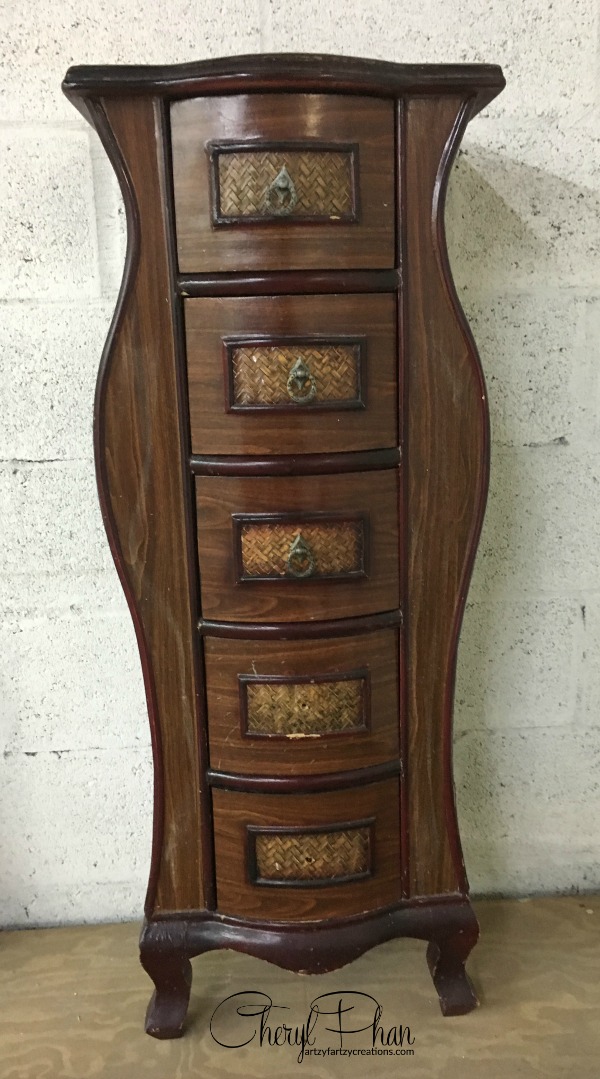 I've tried just about every chalk paint out there. And seriously, they are all pretty much the same. The only difference was the color selections and of course the price. I was paying between $32 to $40 for a quart for chalk paint until I found the Rust-Oleum Chalk Paint at Home Depot for… GET THIS!…. only $16.98.   And I have to tell you it goes on velvety smooth and covers up to 150 Sq Ft.
If you have never used chalk paint before, you're going to love it.  It goes on like butter and is really easy to distress. I especially love the ultra-matte finish.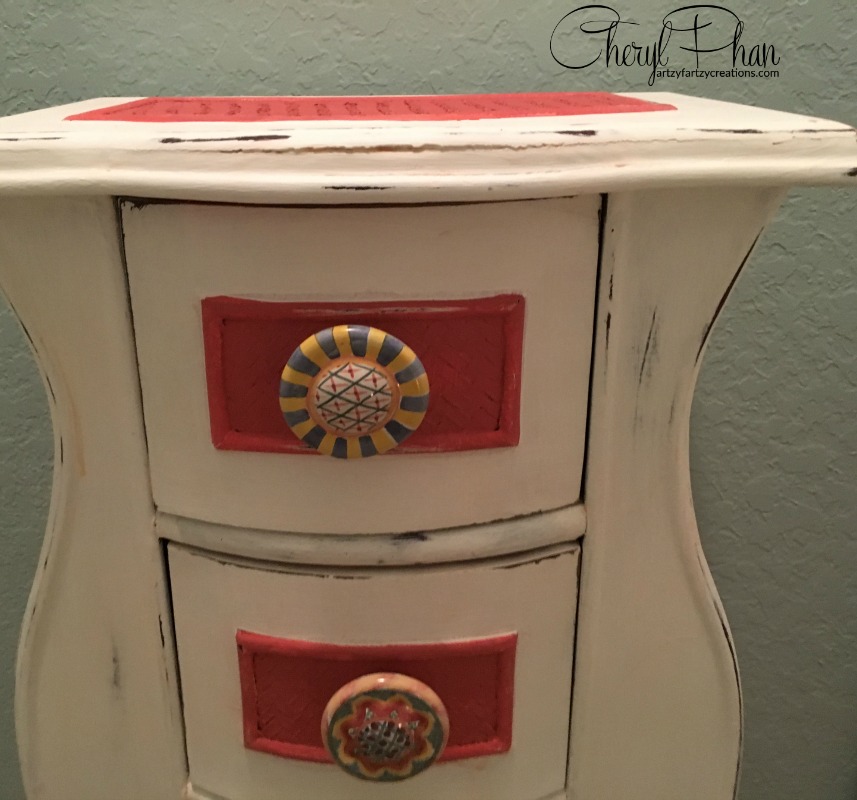 It's very simple to apply. Just use a synthetic paint brush and apply two coats of paint and allow each coat to dry between coats.  There is no prep work, that's what I love the most about using chalk paint.  The only time I do any prep work is if my piece has a high gloss finish, then I use a 120 grit sand paper and scuff it up a little so the paint sticks better.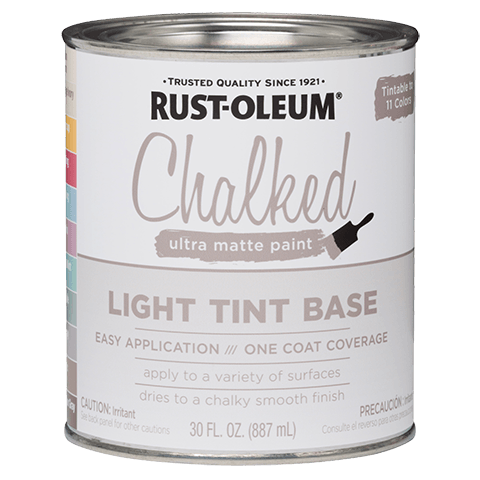 You can buy the Rustoleum chalk paint and have it tinted to the color you want. They have 25 colors to choose from.
Once my paint was dry I used a piece of 120 grit sandpaper and distressed the edges.
Here's a short video to show you how to use chalk paint and distress your furniture. How to use chalk paint 
Once the paint dried I applied a coat of matte clear to protect it from water marks.
Don't you deserve a special sanctuary of your very own?
If you want to learn how to start making money with your hobby get the details HERE
If you want to learn DIY Tricks and Tips get my weekly blog HERE
Please share my chalk paint secret on Pinterest!