Christmas is my favorite time of the year. I love making handmade Christmas crafts and decorations. The best thing about making your own ornaments and home décor is, giving them to my friends and children as a Christmas gift.
Handmade gifts are a gift of love and have so much more meaning than a store-bought gift.
My blog post contains amazon affiliate links, of which I will make a small commission at no cost to you. Thank you!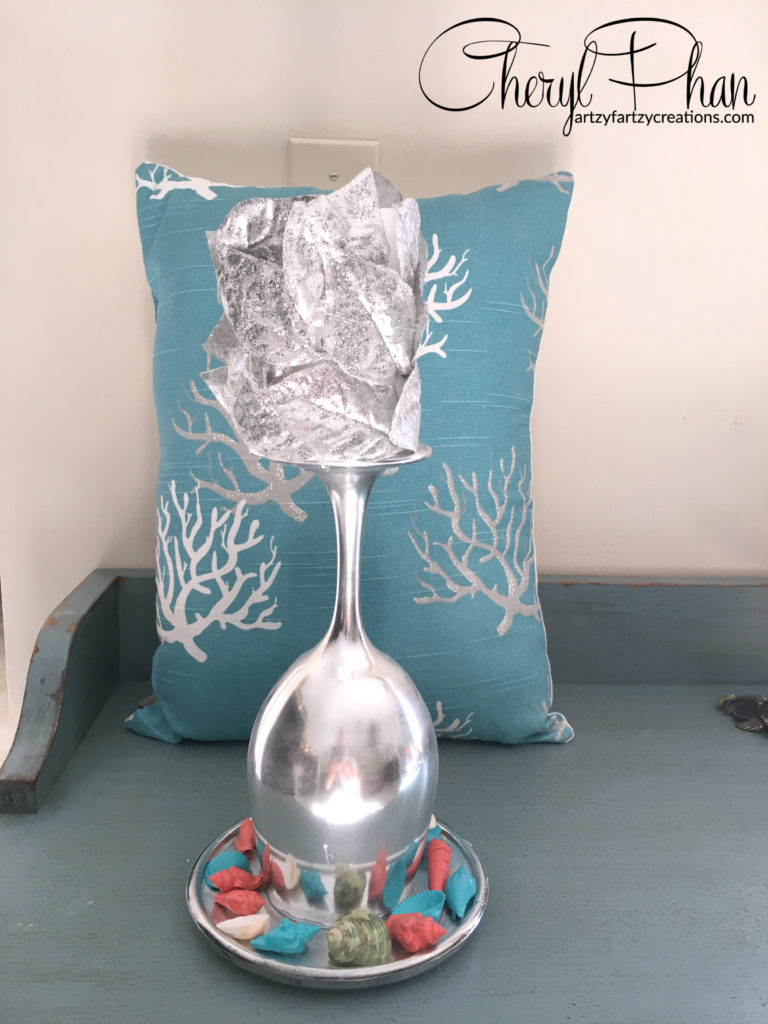 This table top candle holder is made with wine glass and a few other craft accessories.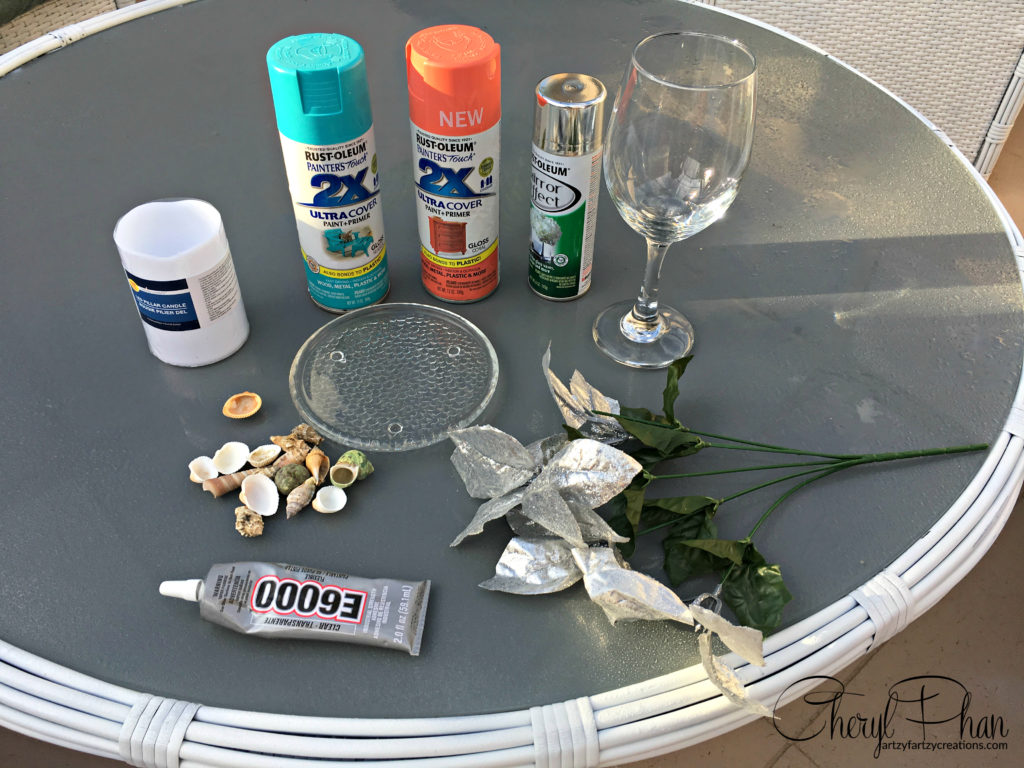 Here's everything you will need to make your candle holder. The wine glass, glass plate, Christmas holly, shells and a battery-operated candle was all bought at the Dollar Tree.
Here's a couple of tips before you start. Make sure you clean the glass before you spray paint it. You don't need much prep. You literally just paint the mirror Effect spray paint on to the glass. This stuff is amazing, it really does have a mirror effect. Let it dry for about 10-15 minutes.
You will also need: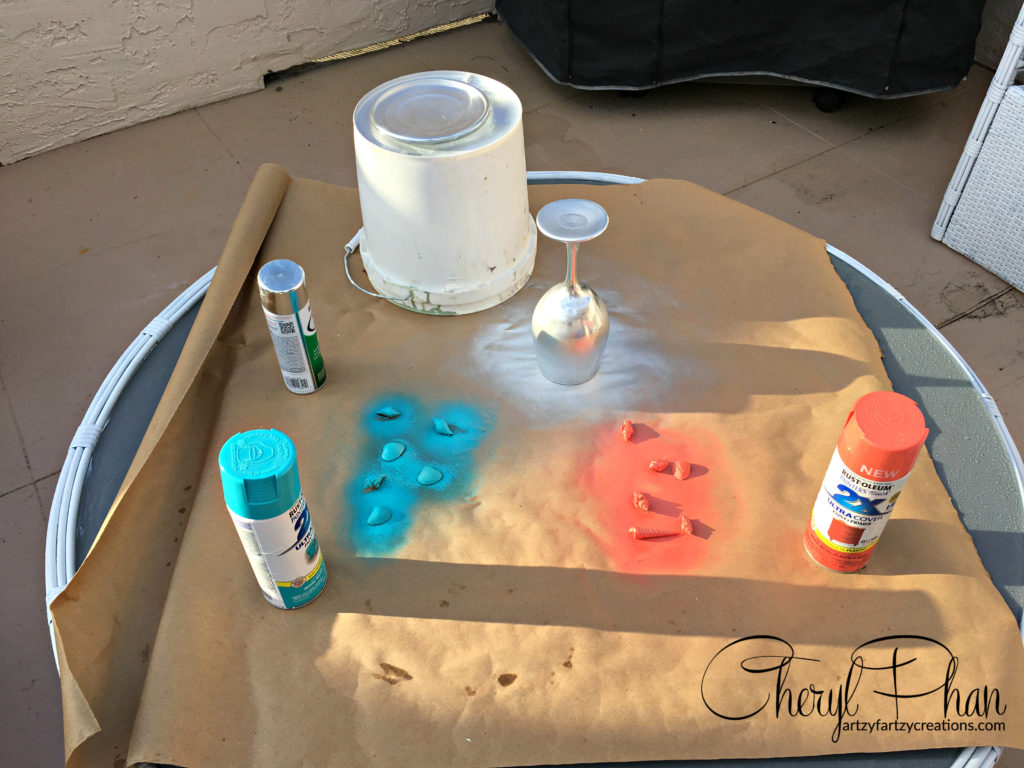 Spray paint your shells on all sides.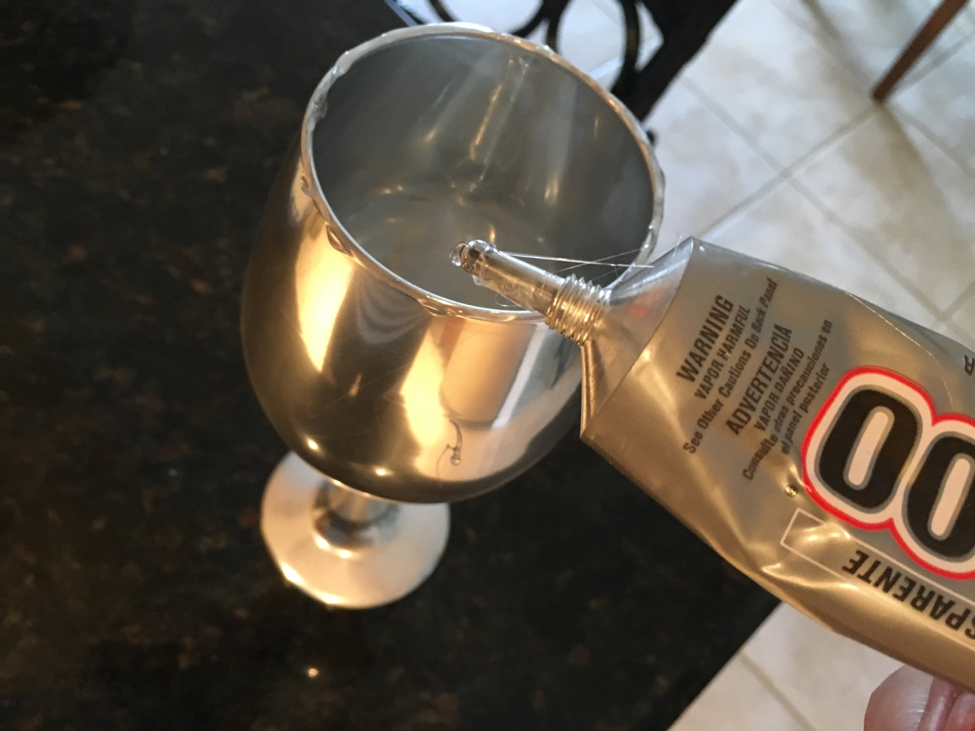 Once the glass is dry. Apply the E600 clear glue around the rim of the wine glass and place it upside down on the glass plate. Let it dry for at least an hour.
You can also use the same glue to add the shells on the plate.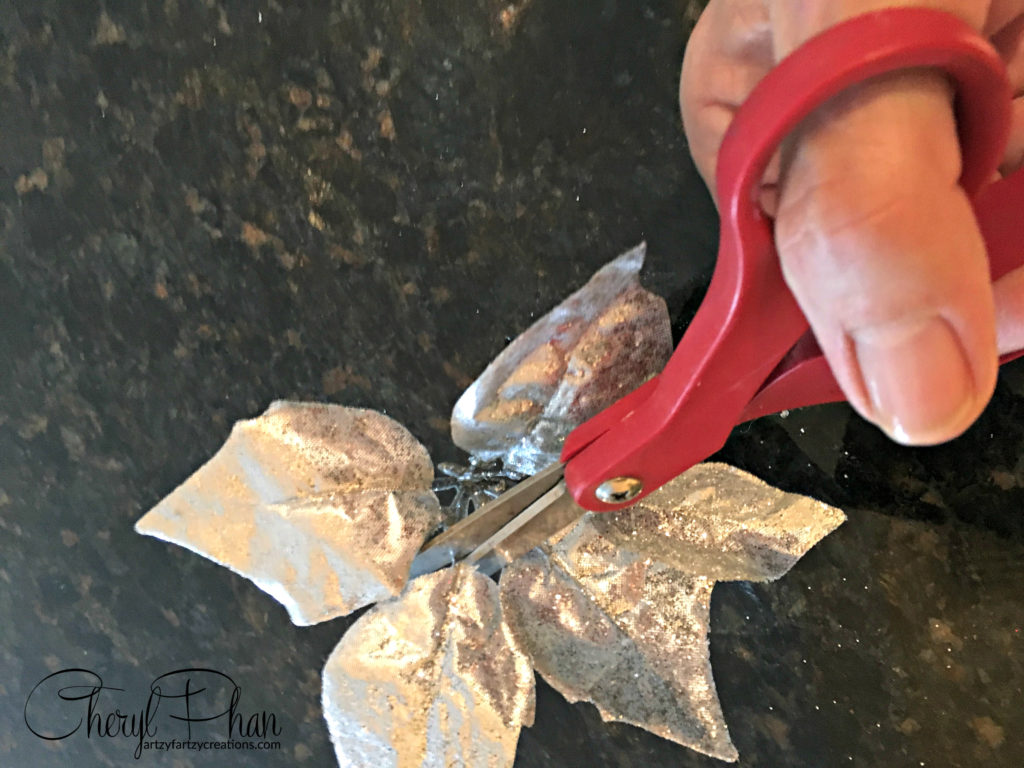 Cut the leaves off the Holly and hot glue it to the (fake) battery-operated candle.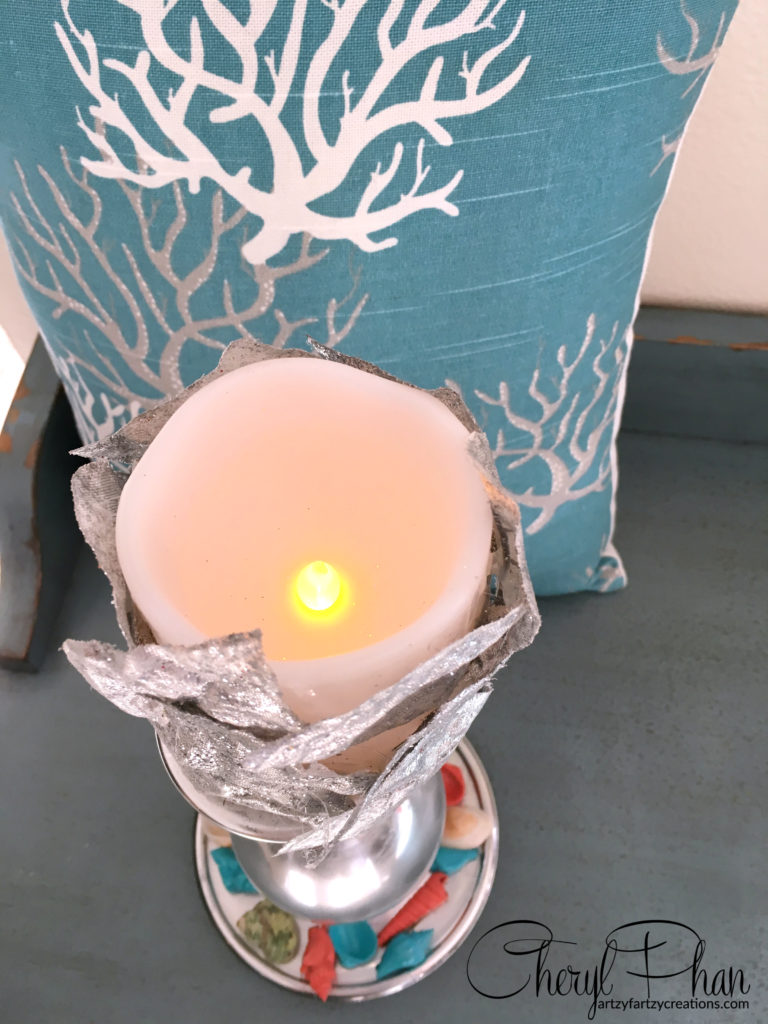 I love these candles especially if you have little ones running around the house. Totally baby safe.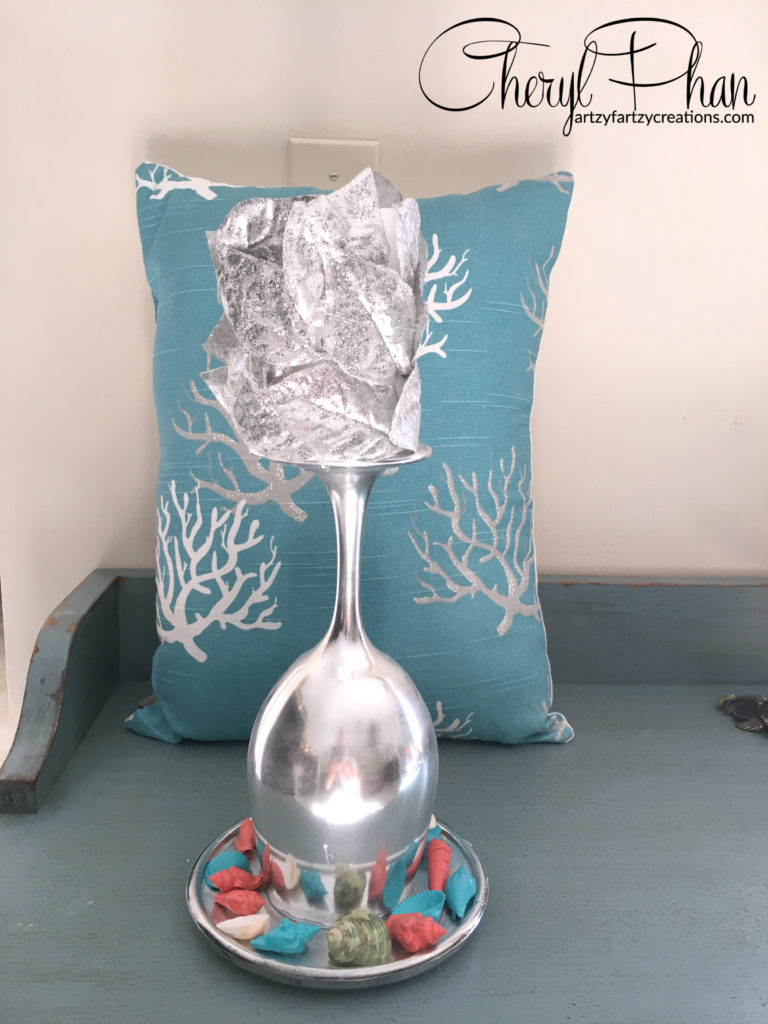 Now you have an adorable table top candle holder for your beachy coastal home.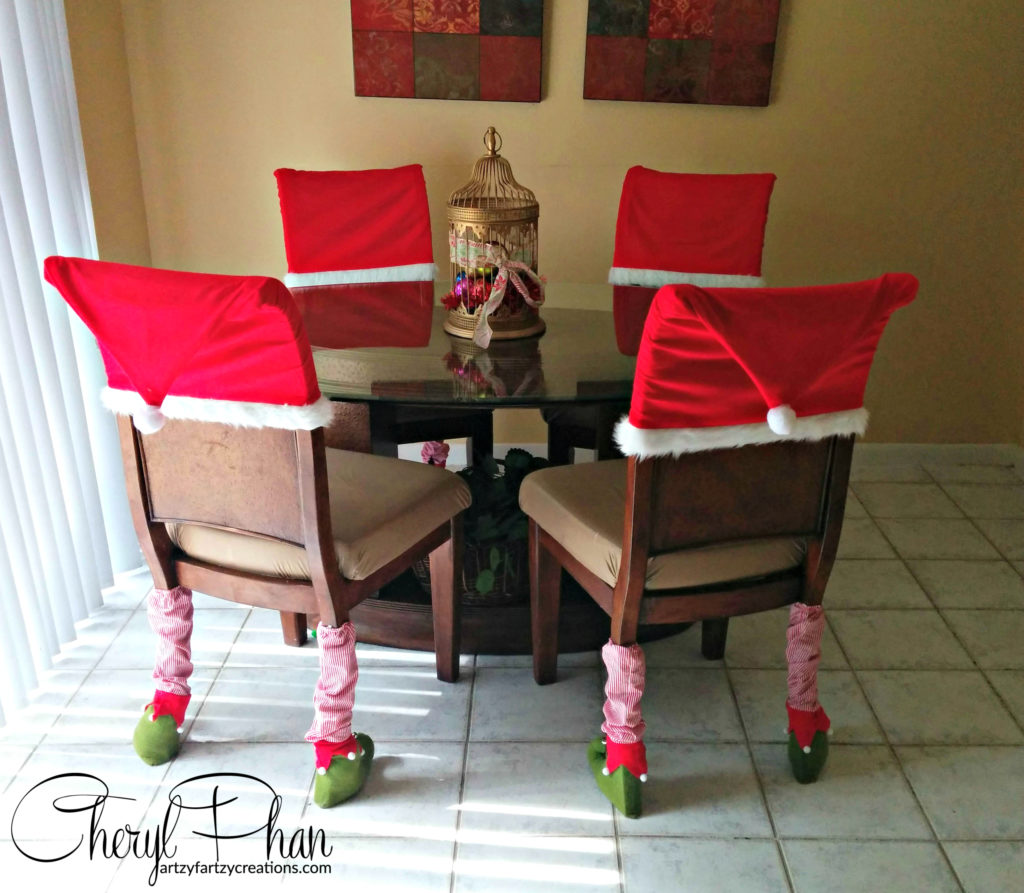 I made these Santa hats and elf shoes for my daughters and a couple of friends for Christmas a few years ago. They proudly display them every year during the Christmas holiday. Everyone that comes into the house admires them and secretly wishes I will make it for them.
I only wish I made a pattern for this, darn it!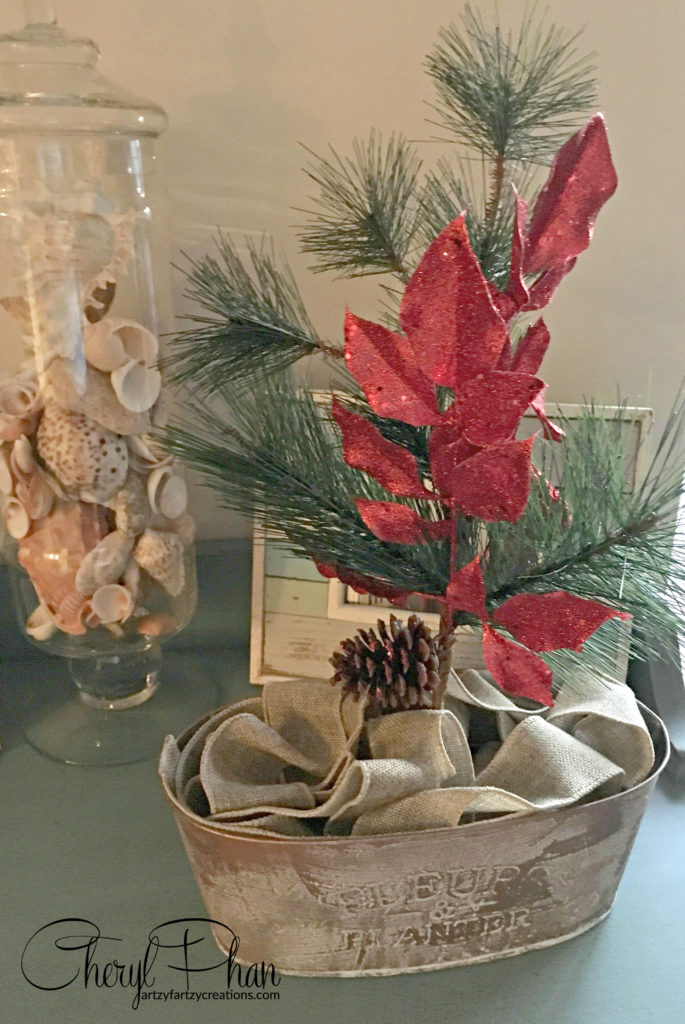 This year, because I'll be out of town visiting my children for the holidays; I decided not to put up a tree. But I still wanted something to decorate the house. Nobody like a Ba-Hum-Bug so I made myself a Charlie Brown Christmas tree. I bought everything at the Dollar Tree and placed it in a piece of Styrofoam to help it stand up in this cute little tin that I had in the house and covered it with a roll of burlap ribbon. This entire project only cost me $4.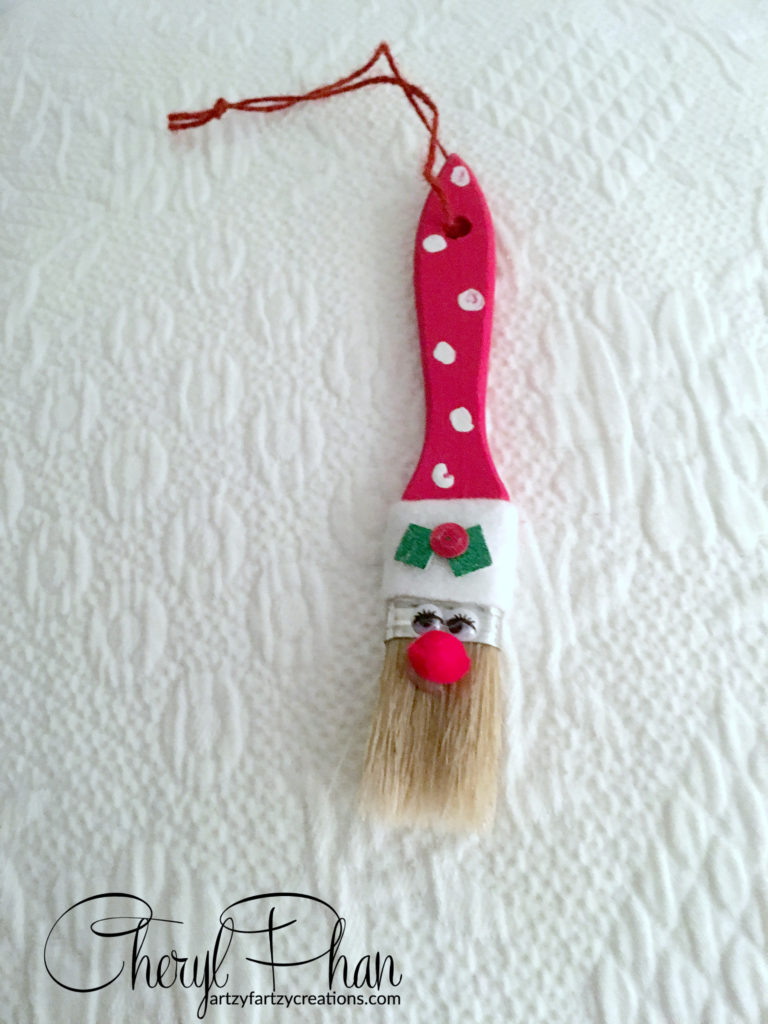 This paint brush ornament was so easy to make a and everyone will love it. I made fifty of these and gave them away to all my clients. I also taught my special needs kids at the ministry I volunteer at how to make them. I think the parents liked them as much as the kids did. This is a great project if you have kids. Here's where you can get the 1" chip brushes.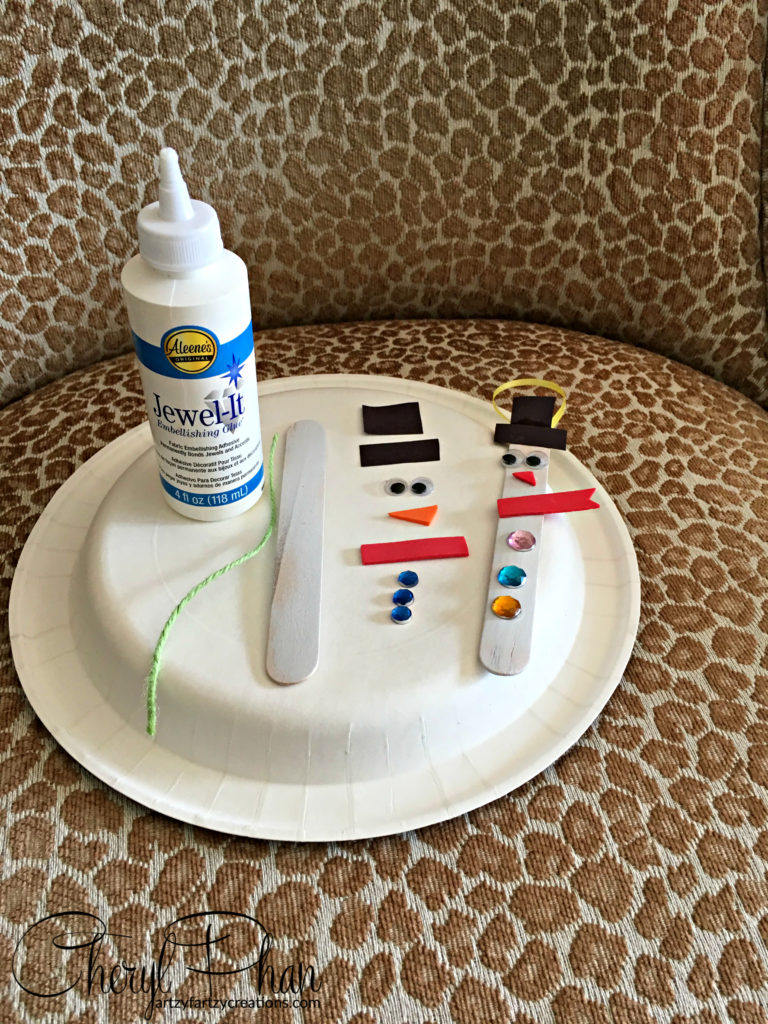 For all the Mommies out there looking for fun craft ideas, here's another fun and simple ornament to make. All I did was spray paint the popsicle sticks white, cut up some construction paper for the hat, use little pieces of rubber foam to make the nose and scarf and add jewels for the buttons.
If you want to learn how to start making money with your hobby get the details HERE
If you want to learn DIY Tricks and Tips get my weekly blog HERE
HAPPY CRAFTING!!! & MERRY CHRISTMAS!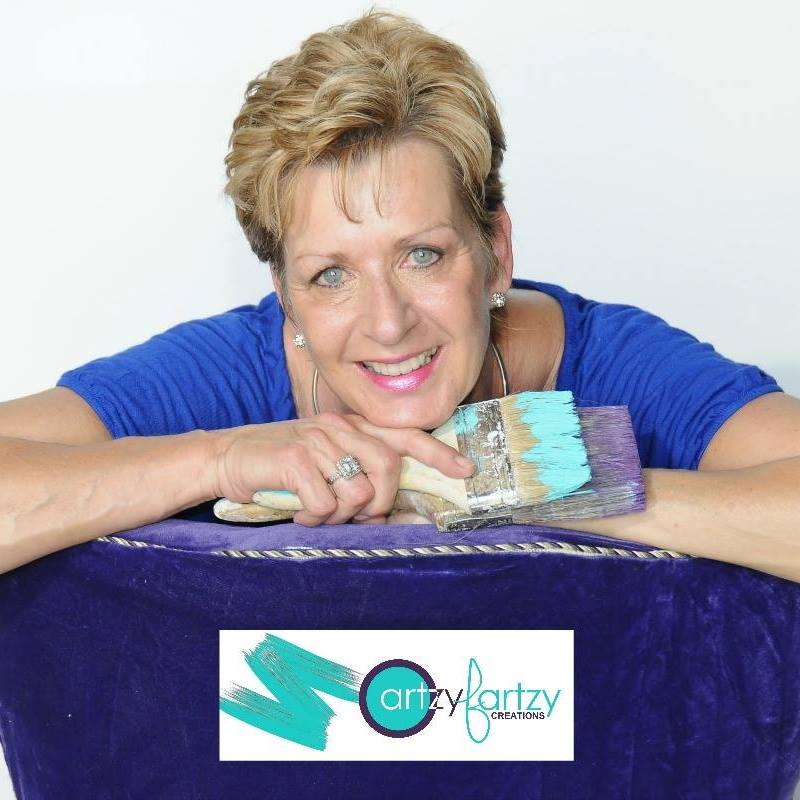 Please share my DIY Christmas Crafts pin and visit me on Pinterest for more DIY projects & painting tips!