I'm going to show you a quick and easy way to paint your upholstered chairs without removing the upholstery.
My client didn't want to listen to the interior decorator and decided to have the chairs painted in this lime green color and then had the upholsterer attach the fabric. Low and behold the color combination clashed with her home decor. So who does she call? Yup, you guessed it, ME…. Cheryl to the rescue.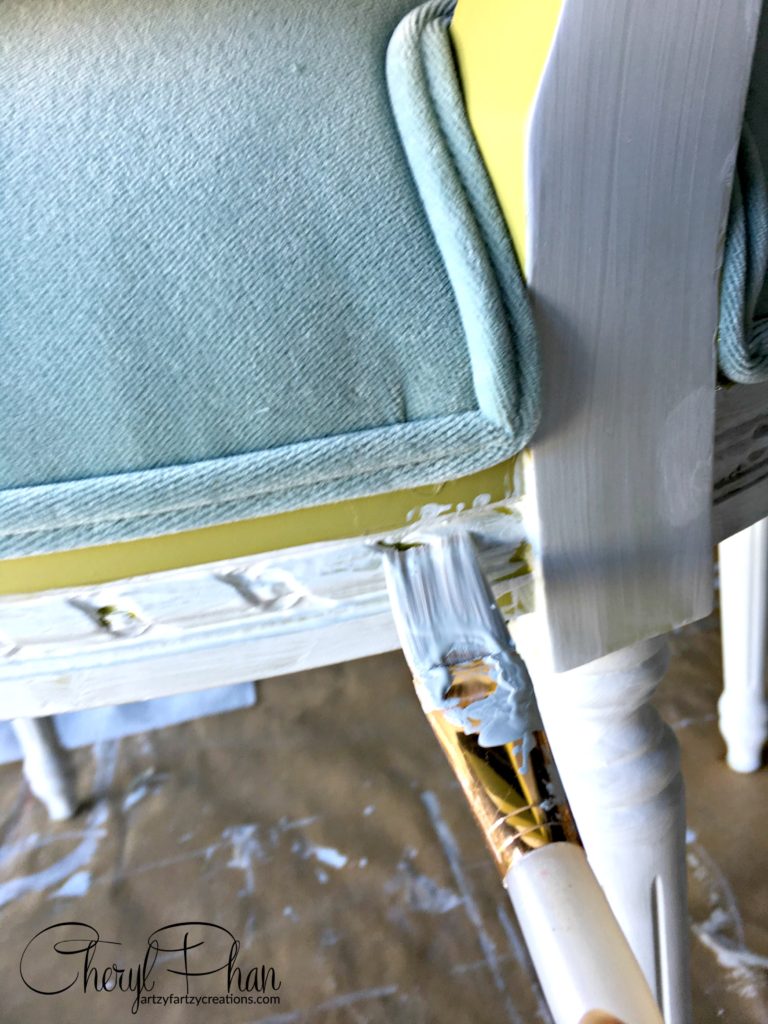 The quickest way to solve the problem and paint the upholstered chairs was to use chalk paint. I did this for two reasons.
Reason #1: It was impossible to sand and prep the chair with the fabric still on them and chalk paint doesn't need any prep.Thank goodness for chalk paint!
Reason #2: chalk paint dries really fast so I was able to apply two coats in the same day.
Because I couldn't get the tape to stick to the fabric, I had to be extra careful when painting the upholstered chairs. Watch this video for my painting tip.
Don't over load the brush with paint and be careful when cutting in around the fabric. Notice there isn't any paint on the top of the brush.
Just as a follow up, I ended up not distressing the chairs because the lime green paint was showing through and she loved the white so we decided not to do the antiquing. Sometimes you just have to figure it out as you go.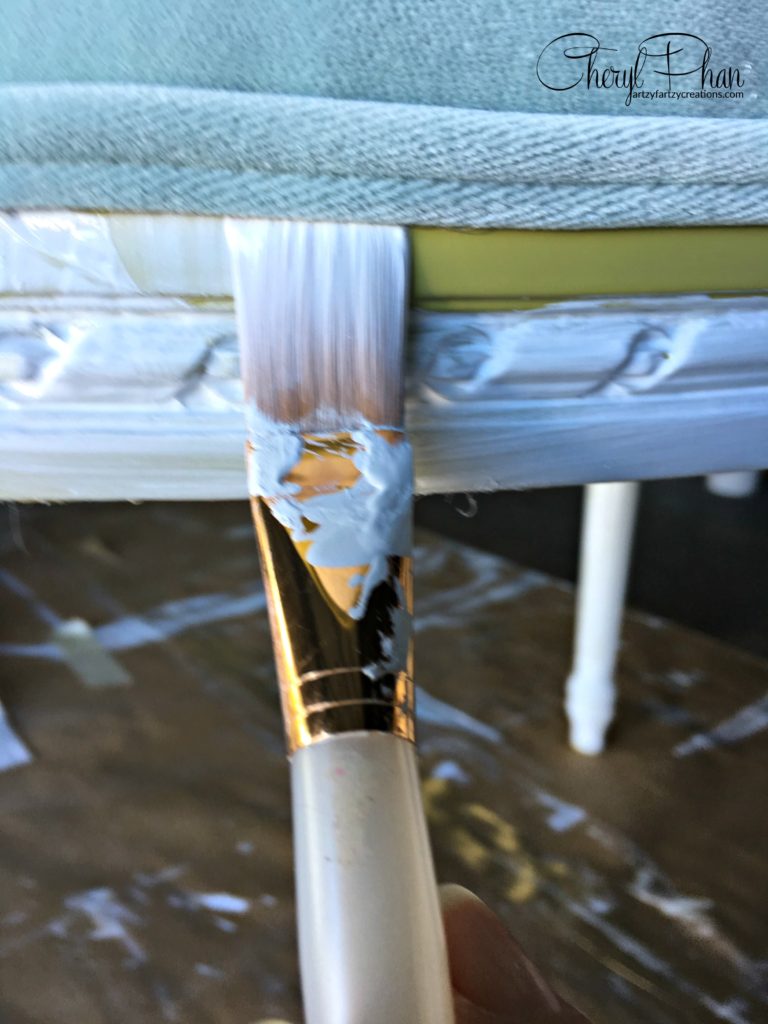 If you want to try painting an accent wall with a fun faux finish, try my free tutorial here. All the supplies and steps you need to get a beautiful finish that adds rich texture and dimension.
If you want to learn how to start making money with your hobby get the details HERE
If you want to learn DIY Tricks and Tips get my weekly blog HERE