Not by a long shot, in fact it's trending in all design styles!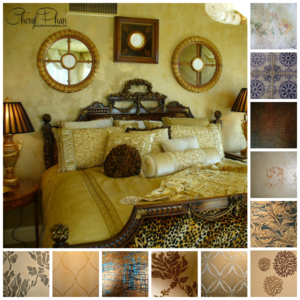 If faux was a thing of the past I would be out of business. What if I told you that my business is thriving and interior decorators are incorporating faux finishes into their designs all the time.

People who say that faux finishing is a thing of the past haven't seen some of the beautiful finishes that professional applicators are incorporating in today's design world. When my clients look at my samples they are blown away at the unique decorative painting designs that I show them. The first words out of their mouths are "That's a faux finish?" WOW! How did you do that? It looks like real wood or it looks like real marble etc. Faux is a French word for false or fake. It's basically replicating materials like wood, marble, and many other natural surfaces, but can also be applied to walls, ceilings, floors, etc.
Here are some great examples of today's trending faux finishes. These finishes look amazing on accent walls, niches, powder rooms, bedrooms, dining rooms, just about any room in your house.
Now these are what a professional calls FAUX FINISHES/DECORATIVE PAINTING.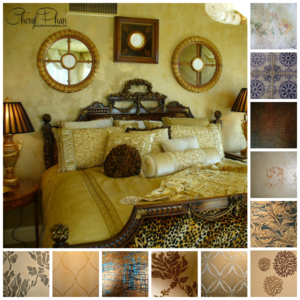 Most people associate faux finishing with ragging or sponging that their friend or sister tried 20 years ago and went terribly wrong. I've even had clients tell me they hired their painter or handyman who said they can faux finish and totally botched the job. UGH! I can't tell you how many finishes I had to re-do. I don't understand why someone would let an untrained person faux their walls. Would you hire your plumber to rewire your house? NO, so why would we hire a guy that does straight painting to create ART on your walls?
Is this what you think a faux finish looks like?… Maybe 15-20 years ago, but we have come a long way since then.
Professional faux finishers go to school to study the art, learn the latest trends, and try new products and techniques, just like any other professional in their field or industry. Still not convinced? Take a look at this.
Here's a before and after picture of my clients bathroom. The before picture on the left is a crocodile wallpaper. You can see the seams; it was discolored and detaching from the wall. The one on the right is a crocodile faux finish. What one would you rather have on your walls?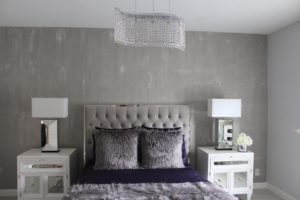 Another example is this Chevron stencil design. Sure you can buy it in wallpaper, but why do that when you can just faux it.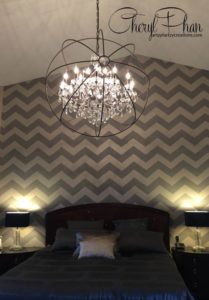 Faux Finishes aren't just for walls. Take a look at this beautiful ceiling created to complement the client's personal space and style. The light from the chandelier eliminates this ceiling with a beautiful shimmering effect. It's beyond stunning.
Looking to update your kitchen but you don't want to spend thousands of dollars and the mess of a renovation. Faux the cabinets and give it a rich wood grain add some updated hardware and you have yourself a new kitchen for about ¼ of the price.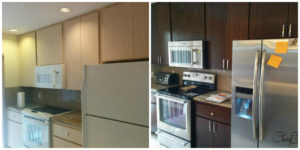 I hope I changed your perception of how decorative painting and faux finishes can enhance and add elegance to space. The possibilities are endless!
If you want to learn how to start making money with your hobby get the details HERE
If you want to learn DIY Tricks and Tips get my weekly blog HERE