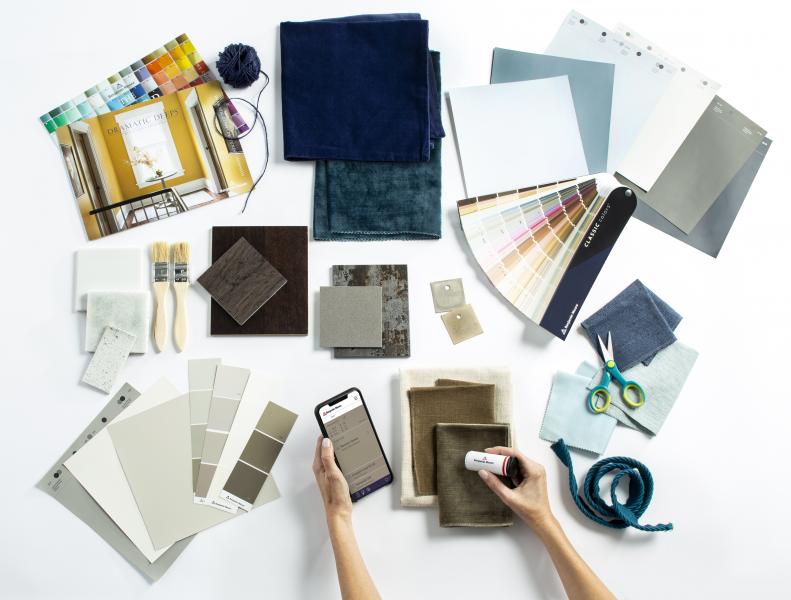 Need help picking paint colors? I have the thing you're looking for.
I know it can be a little scary and intimidating to pick the perfect color for your walls and picking one color can be daunting, so how do you select multiple colors? It's easier than you think.
Think about how you want to feel in that room, do you want it cozy, elegant, romantic, etc.
For instance, green has a calming feel, Red is stimulating, Pink feels sweet and soft, Brown comforting and warm, orange comes across as energetic, purple looks mysterious and mystical, white feels airy and crisp, and blue creates a cool relaxing look.
Different colors have a different effect on your mood.
One of the easiest ways to select a color for your walls is, find something of an inspiration. We all have colors that we are drawn to. Let's say you want to paint your bedroom. Think about the mood you want to set and then look for that color in your bedding or draperies or a picture.
The other thing I love about this app is it will also suggest coordinating colors.
You may want a couple of paint colors but you're not sure what would be the best-coordinating color for your palette.
Well, you're going to love this digital app by Benjamin Moore.
It is soooo simple to use. Just download the app to your phone, snap a picture of any color inspiration that catches your eye and instantly get its match from 3,000 paint colors.
I use this app all the time with my clients. It makes my life so much easier.
Hope this was helpful.
I hope you enjoyed this and found some inspiration.
If you want to learn how to start making money with your hobby get the details HERE.
If you want to learn more Tricks and Tips get my weekly blog HERE.
See Ya on the inside!
Blessings
Cheryl