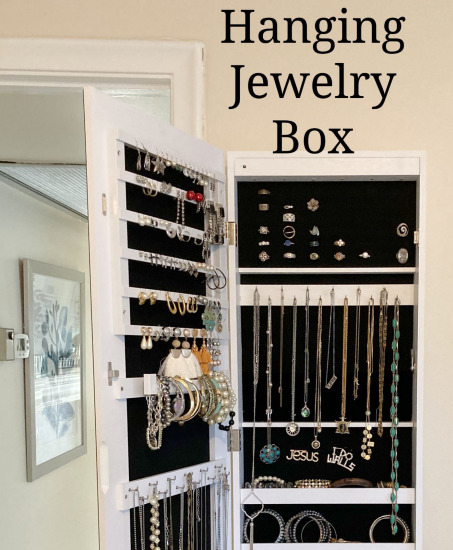 Have you ever tried to hang a picture that has two holes in the back and no matter how much you measure it never comes out straight?
Even worse, the holes are slightly off, and you have to keep making new holes.
Well, you're going to love this picture hanging hack. I'm going to show you how to hang a picture straight using a single piece of tape!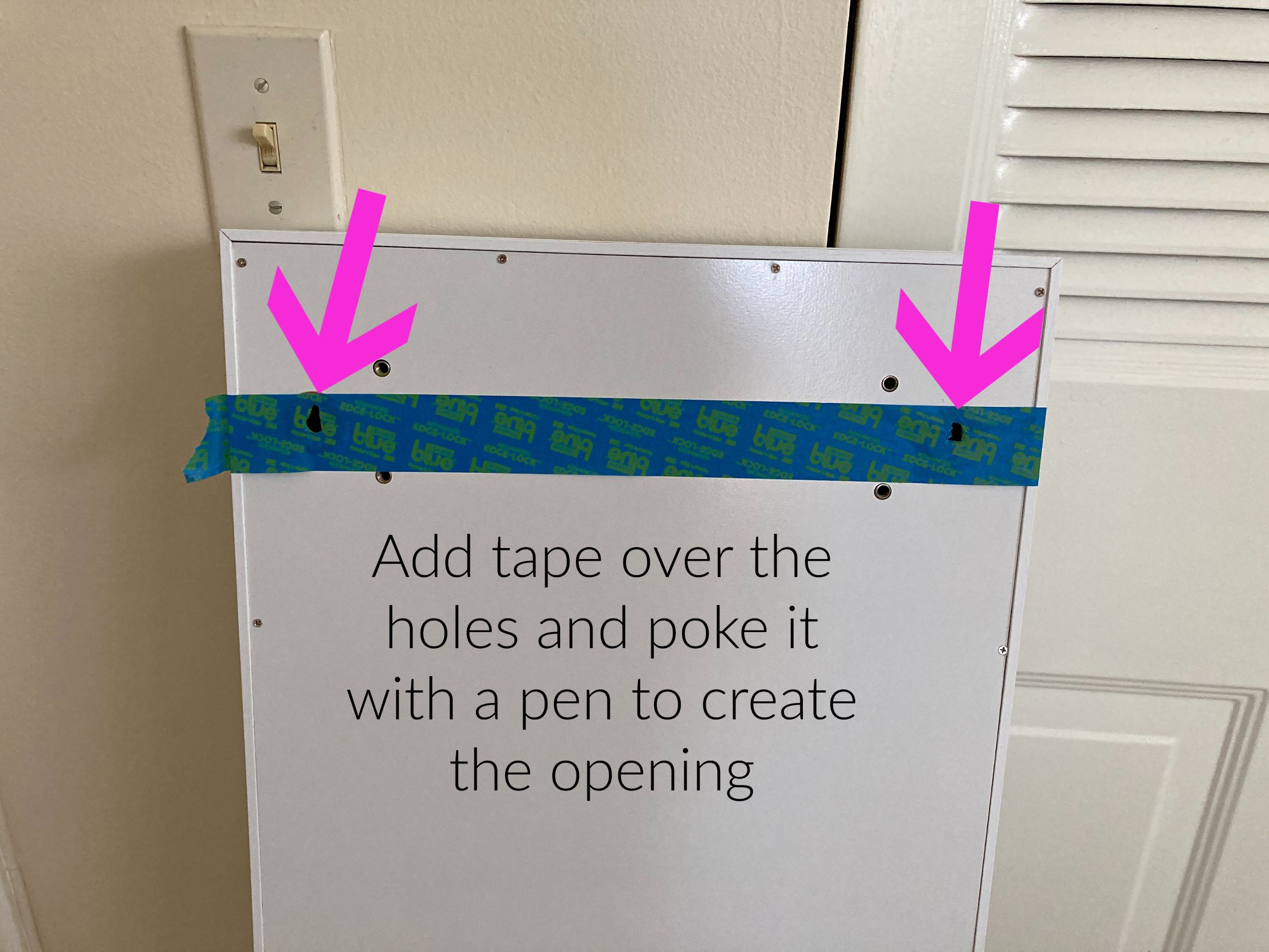 This is so ridiculously easy. I'm actually hanging a mirror jewelry box, but you can do this with anything.
Just place a piece of tape straight across whatever you're hanging on the wall. Poke a hole through the tape where the holes are.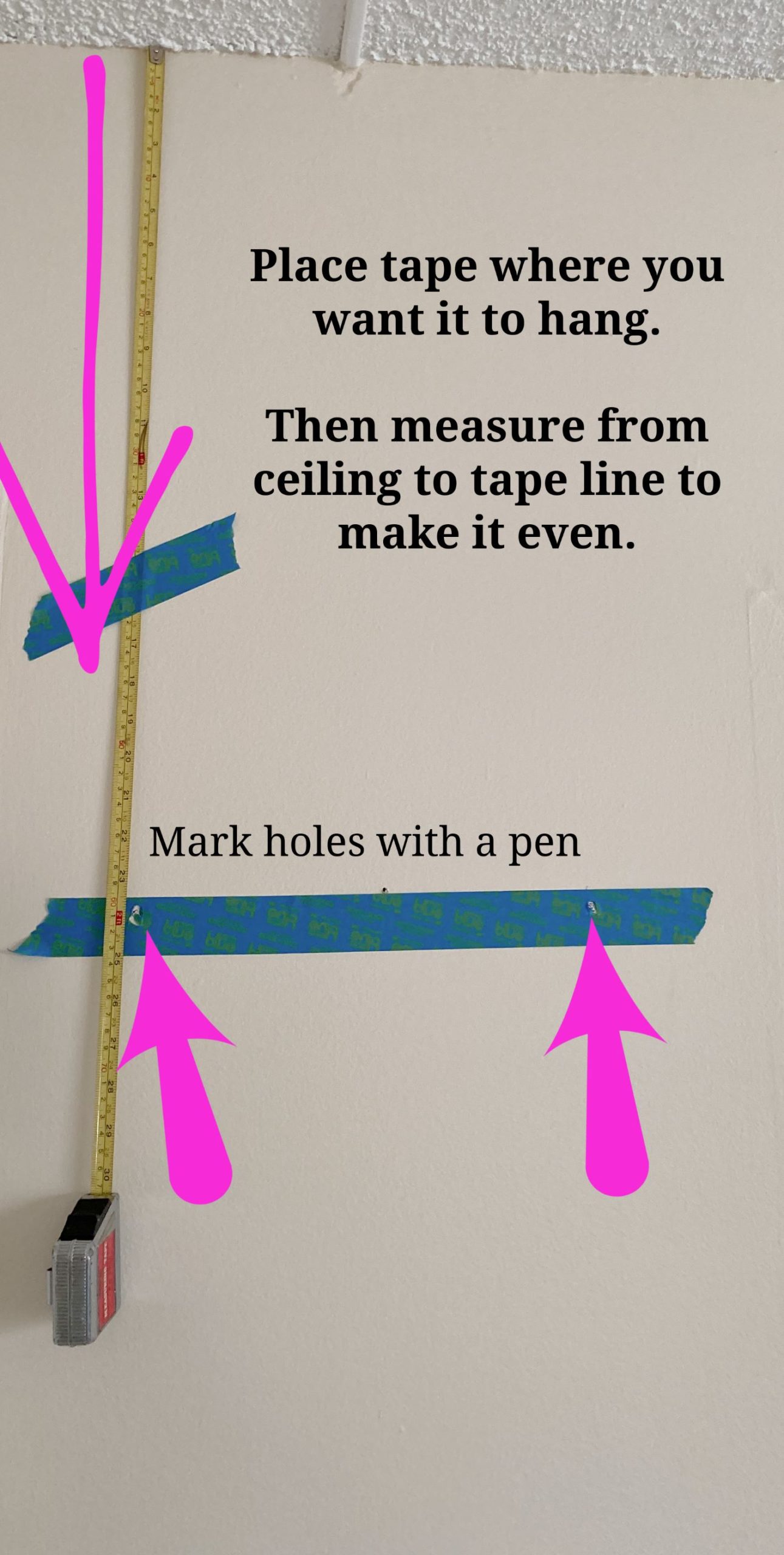 Take the tape off and put it on the wall where you want it. I just eyeballed it and then measured from the ceiling to the holes to make sure they were even. Mark the two holes with a pen and remove the tape.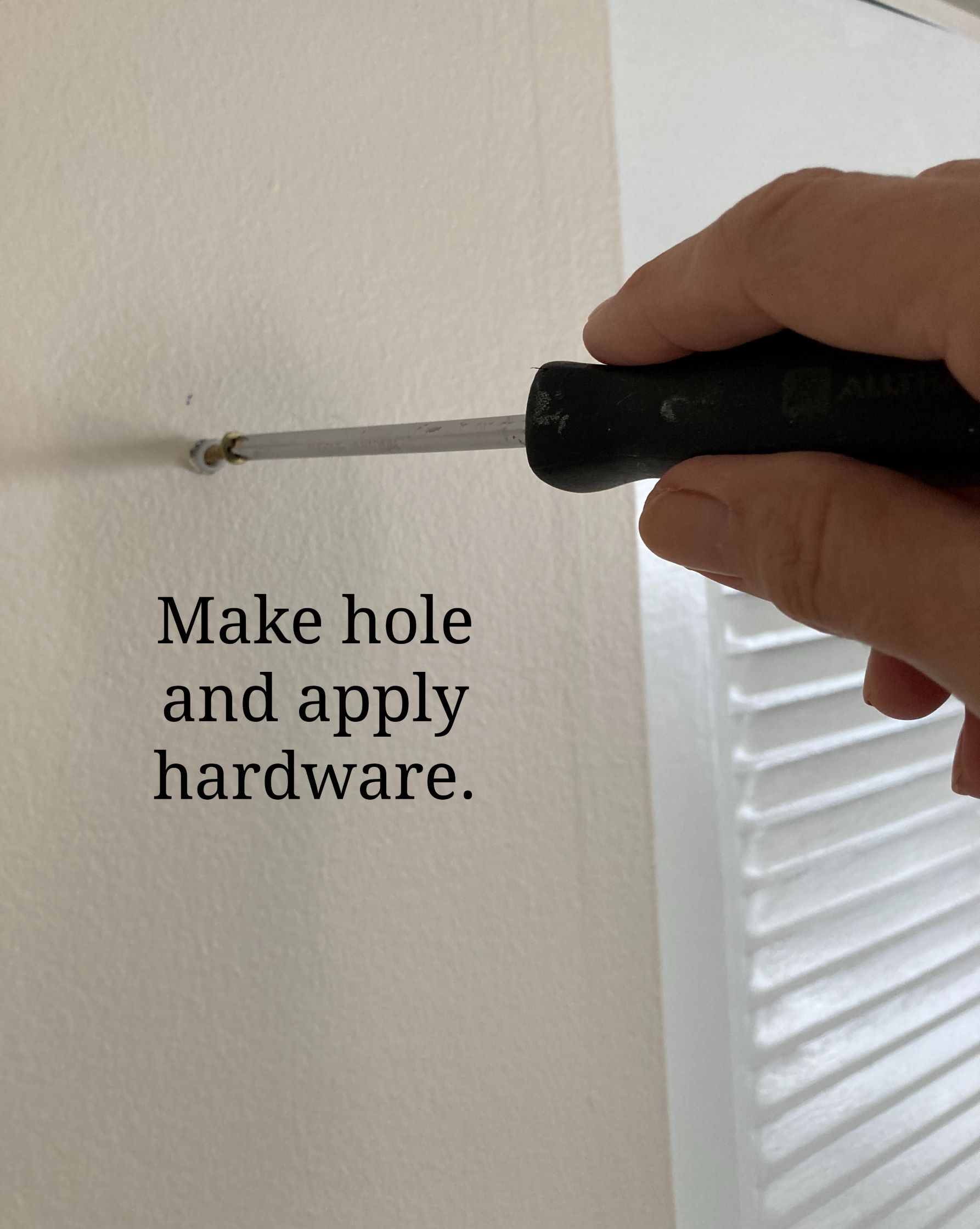 I used a screwdriver to make a hole and then put the anchor and screw in the hole.  That's it!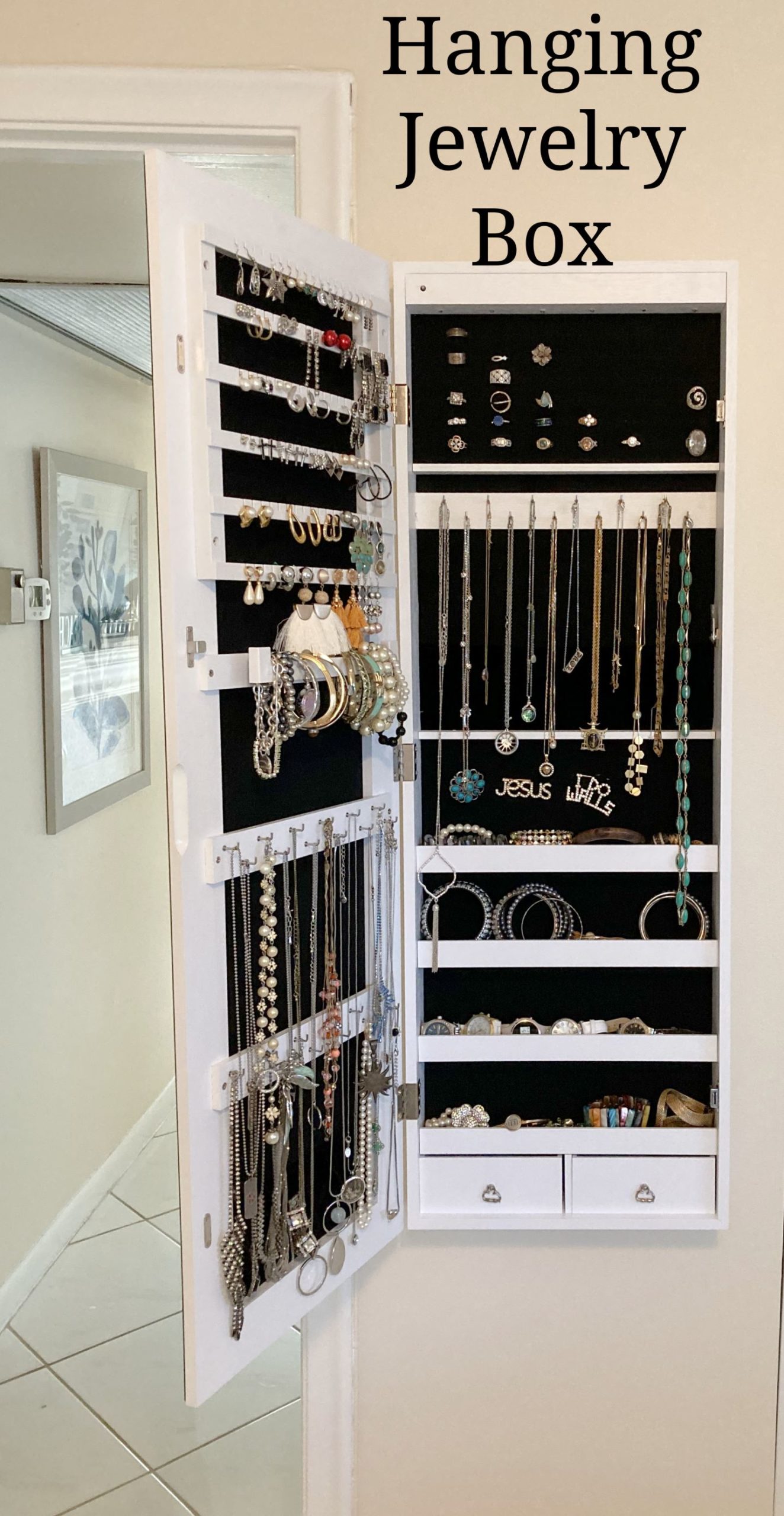 Then all I did was hang it. EASY PEASY!
By the way, I love this jewelry box. I wanted this because my jewelry was in 3 different places and it was hard to find want, I was looking for.  I actually found earrings I never wear because they were shoved in a box in my draw.
Now everything is in one place and bonus it has a mirror with LED lights.
Here's the link if you want to take a look at it:  Jewelry Box.
P.S. Did you see my new Website, OMGosh, Go check out cherylphan.com. I have tons of freebies for you to grab XOXO
If you want to learn how to start making money with your hobby get the details HERE.
If you want to learn more Tricks and Tips get my weekly blog HERE.
See Ya on the inside!
Blessings,
Cheryl