Most people would throw these dressers in the trash and not give it a second thought. But I look at these dirty, stained and outdated dressers in a much different light. You need to look at the inner beauty and not the outward appearance. As they say, beauty is only skin deep. A picture is worth a thousand words, so let me show you what I'm talking about with this dresser makeover.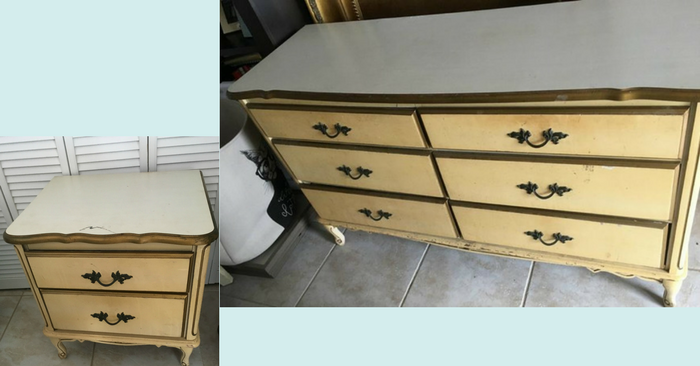 I bought both of these pieces at  J.A.Y (Jesus and You Ministries) thrift store for only $40. Seriously, you can't find this any cheaper.

I loved the hardware but as you can see they needed some TLC.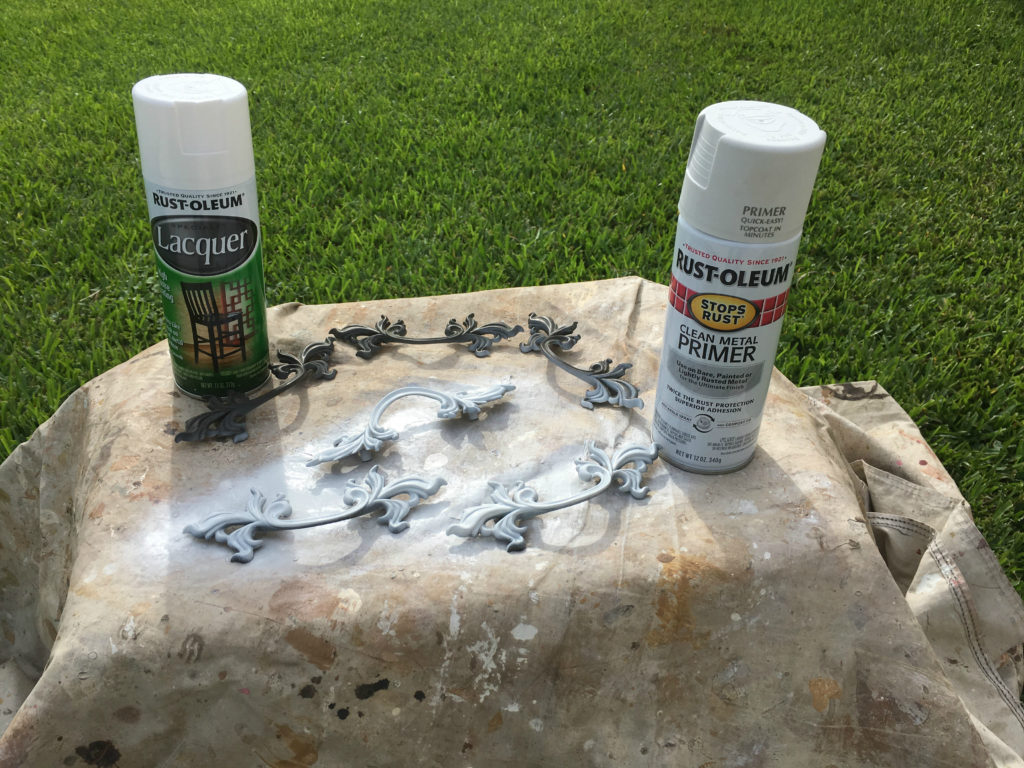 The first thing I did was spray paint the hardware with spray primer so the paint sticks and won't rub off over time. Let them dry for about 20 minutes then sprayed them with white Lacquer spray paint. There are many other colors you can choose from as well.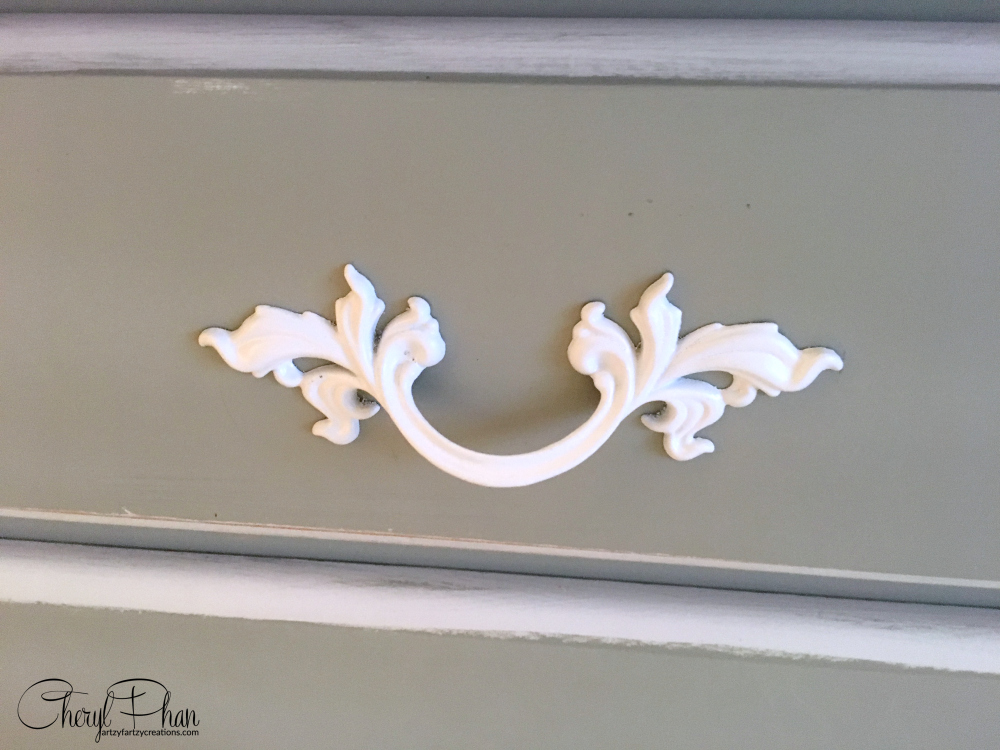 Look at how pretty they look now.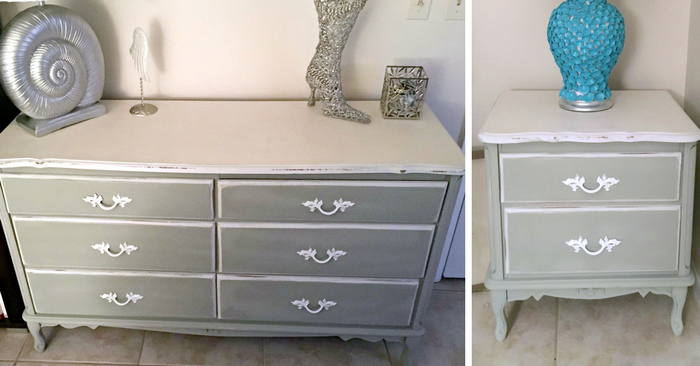 The dresser and nightstand were painted with chalk type paint that I made myself with paint and magic powder (it's an adhesive that you add to your paint).  I couldn't justify spending $40 a quart on retail chalk paint when I only paid $40 for both pieces of furniture. Watch this video and learn how to make your own chalk paint. You'll never go back to buying retail paints again. You can purchase my magic powder in my online shop HERE.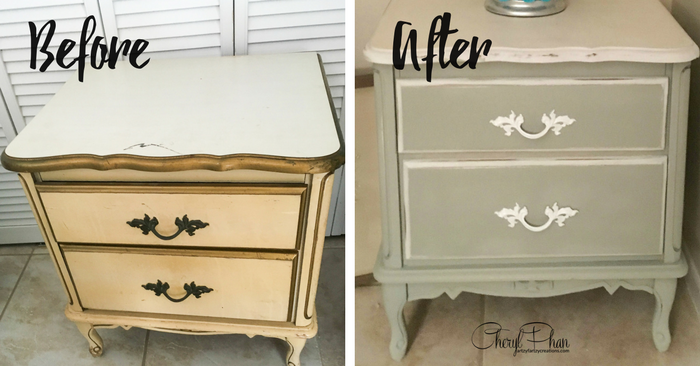 I used some leftover gray and white paint I had so the entire dresser makeover only cost me $60!!!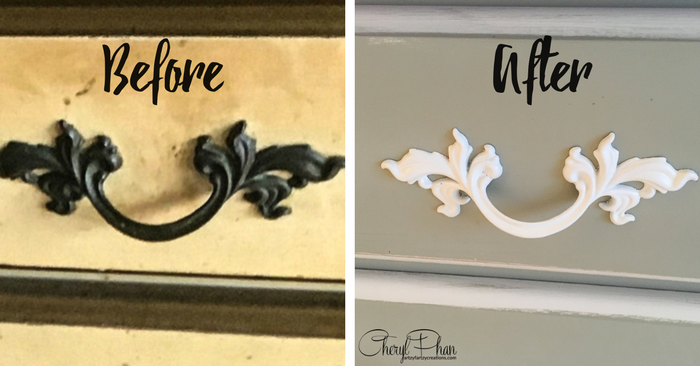 Please subscribe to my weekly blog here for more weekly DIY projects, furniture makeovers and budget-friendly room design.
For more painting tips, get my FREE Top 7 Tips for Painting Cabinets and check out my favorite paint brushes in my NEW online shop.
HAPPY PAINTING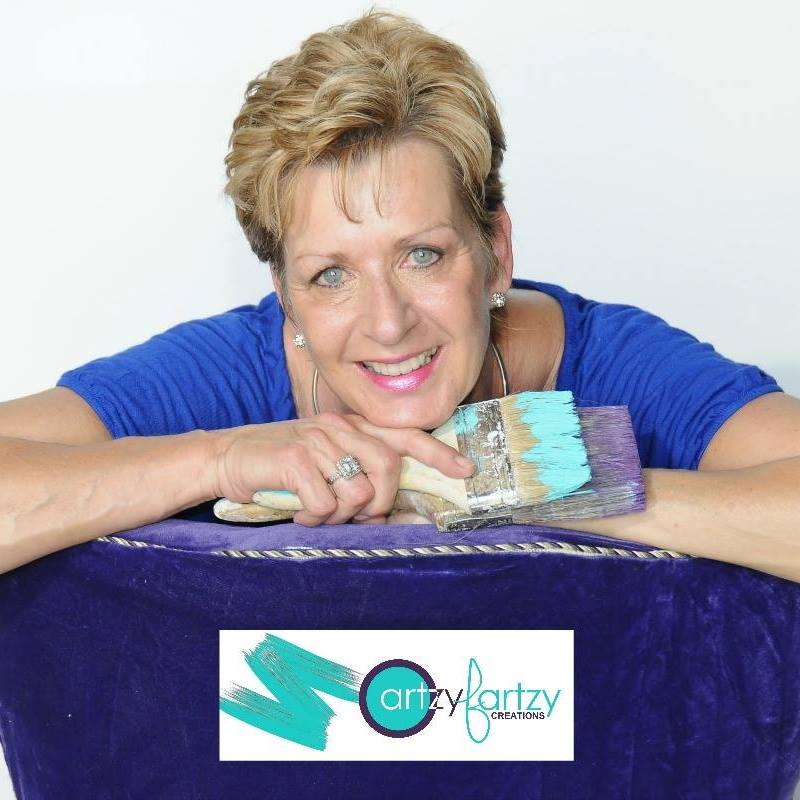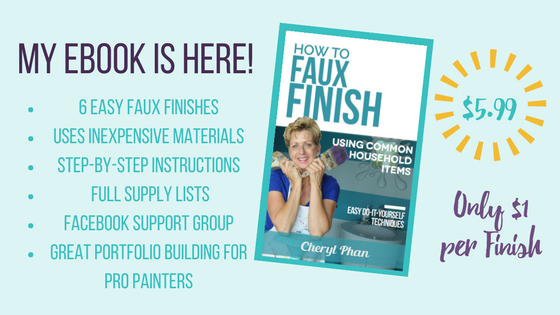 Please share my Dresser Makeover pin and visit me on Pinterest for more DIY projects & painting tips!