From Outdated to Outstanding: Mirror Makeover
You know how we're always talking about breathing new life into forgotten pieces around the home? Well, this week, we've tackled something I think you're going to love, a mirror makeover!
We took an old, outdated wall-hanging mirror and turned it into something you'd totally show off in a home tour. Yup, it's THAT cool! And guess what? You can do it too! It's budget-friendly, eco-conscious, and ridiculously easy.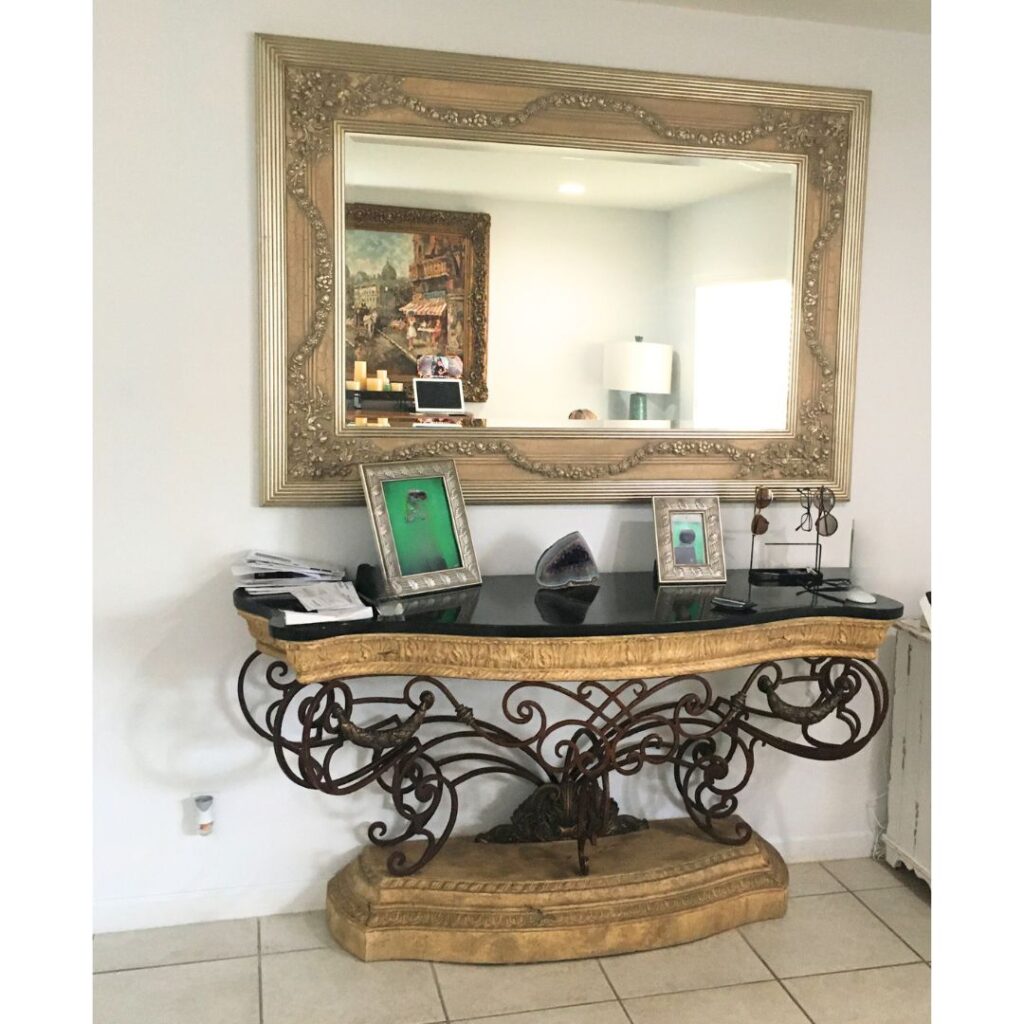 Ever catch yourself staring at that wall-hanging mirror that screams "Yikes, I'm from another decade!"? Before you think about tossing it out, why not consider a more creative and eco-friendly alternative?
The Power of Paint: Mirror Makeover Transformation
So, how do you go from having an eyesore on your wall to something you'd proudly showcase on Instagram? The answer is simple: paint. Yup, just some paint can turn your aging mirror into a statement piece.
If you're bitten by the upcycling bug, you're going to adore this transformation. It's not just a breeze to pull off, but it's also easy on the wallet!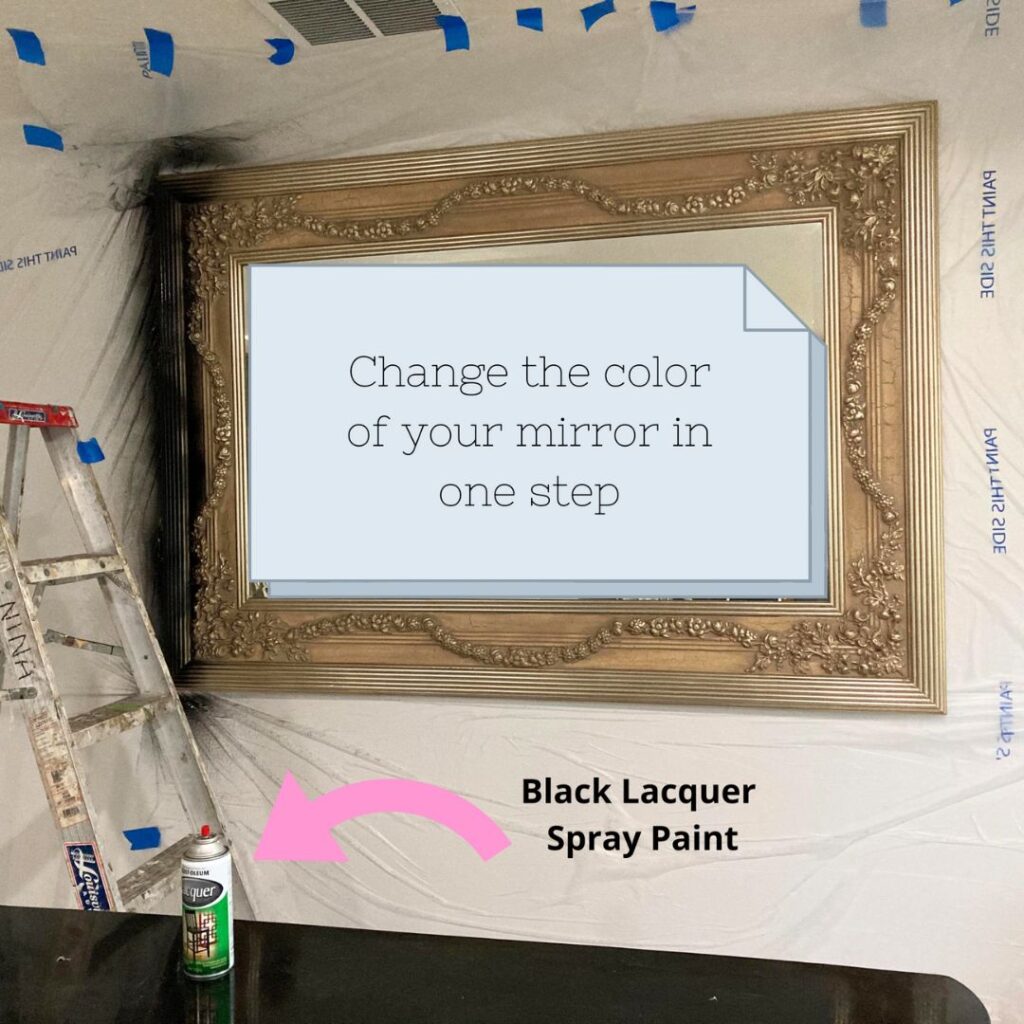 A Splash of Black Lacquer: The Magic of Spray Paint
With just a can or two of black lacquer spray paint, you can transform your mirror into a brand-new showpiece. And there is no need to remove the mirror from the wall. But hold on—before you unleash your inner artist, be sure to drape plastic over the wall and floor to protect against any stray sprays.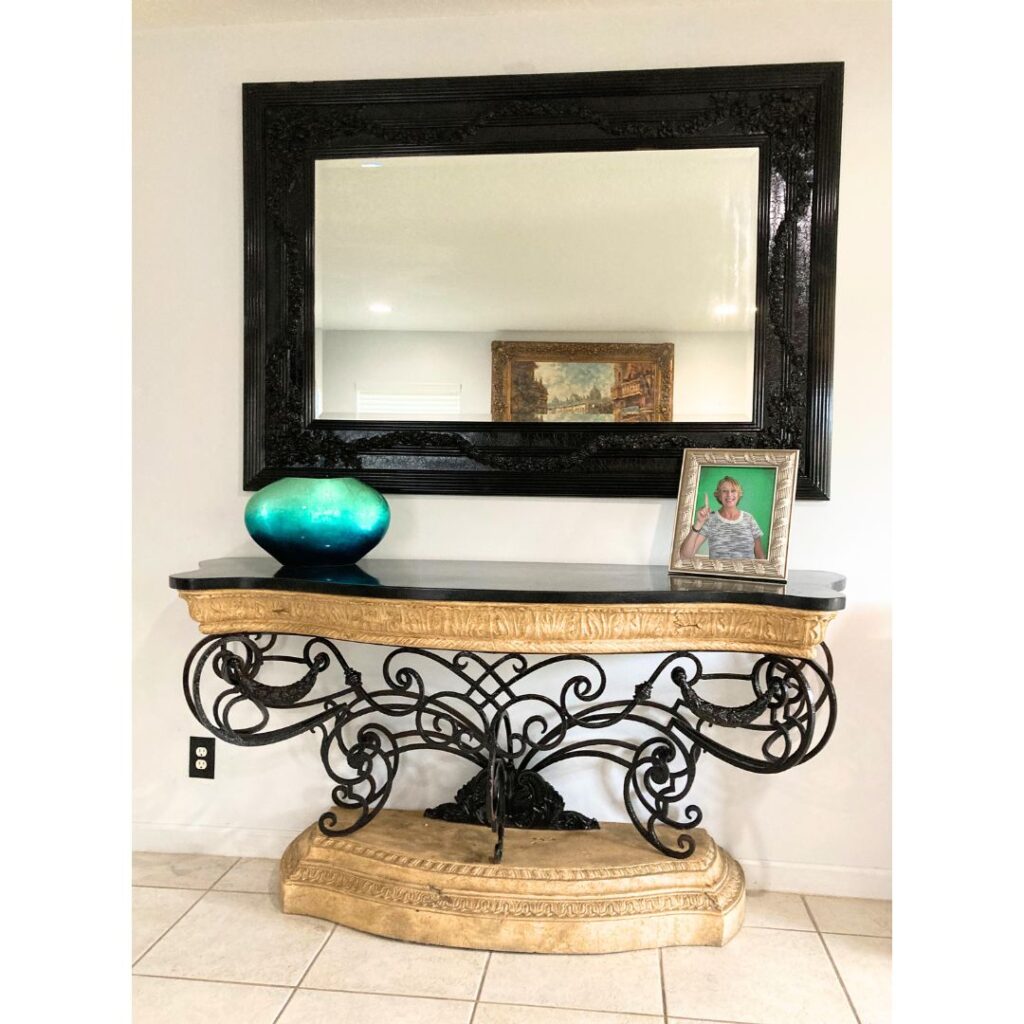 To Wrap It Up
Next time you look at that outmoded wall-hanging mirror, don't see it as a relic. View it as a blank canvas begging for a new life! 🎨
P.S. Have you ever thought about turning your hobby into a business?  Join the  Empowering Women coaching group
P.S.S. Get my blog jam-packed with home decorating and DIY tips:
Here's your supply list:
XOXO
-Cheryl