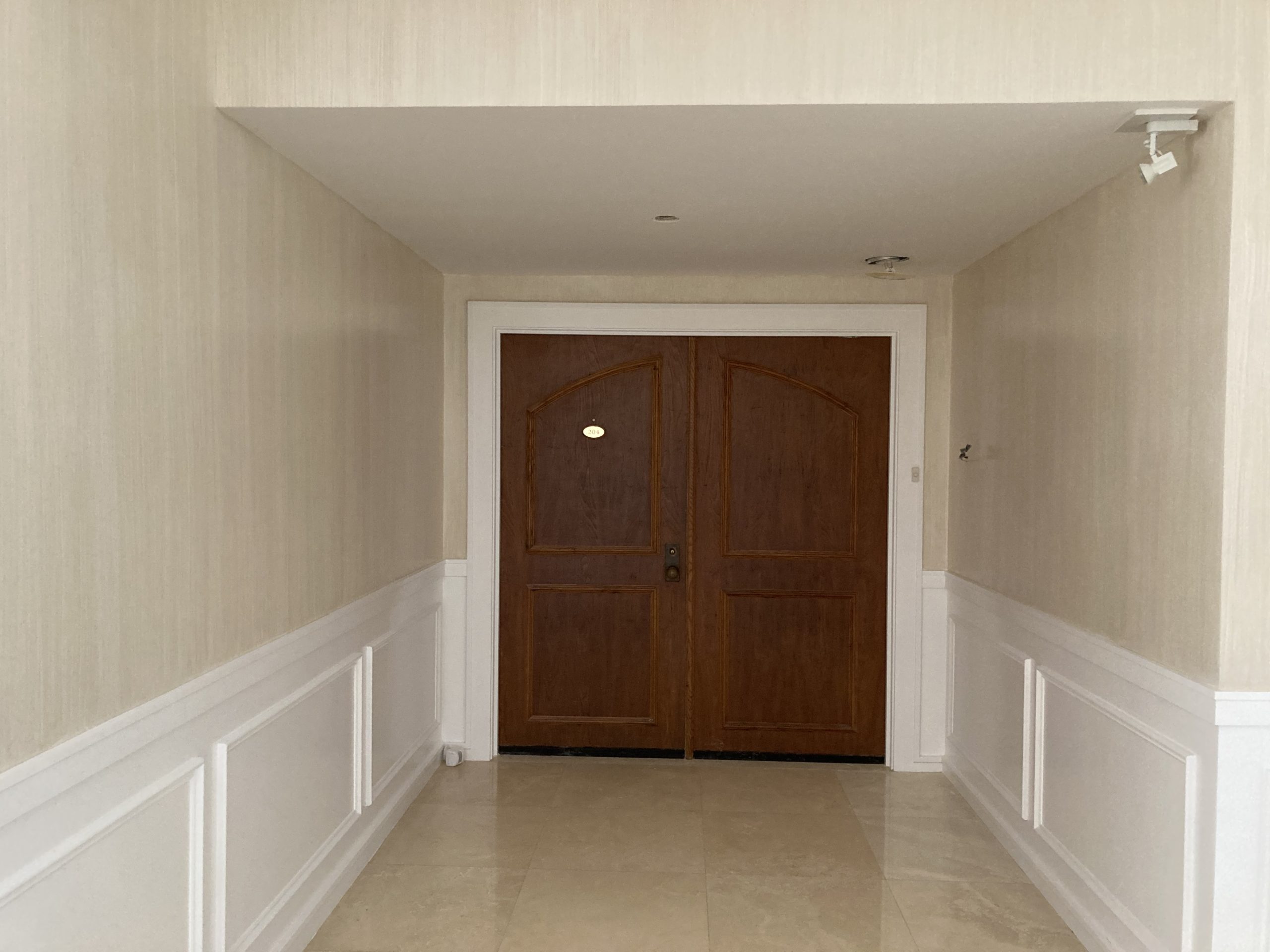 A strié wall faux finish is created by dragging a brush through the glaze to create bristle marks that reveal the base color. Strié faux finishing is also referred to as dragging.
There are many tools you can use to create a Strié faux finish. It's a fairly simple technique but requires a little practice. I'm going to let you know straight up, if you want perfectly straight lines, you might want to select another finish. Even as a professional faux finisher I will tell you it's almost imposable.
Think about it, you're walking down a ladder backward as your holding onto a brush. It's never going to be absolutely perfect and that's OK. Of course, you don't want it all wiggly but, if it's slightly off don't worry, that's the look you're going for.
Here are your step-by-step instructions
Step 1 – Apply the Base Color
Paint your wall(s) with two coats satin paint. Allow at least 4-6 hours for it to dry.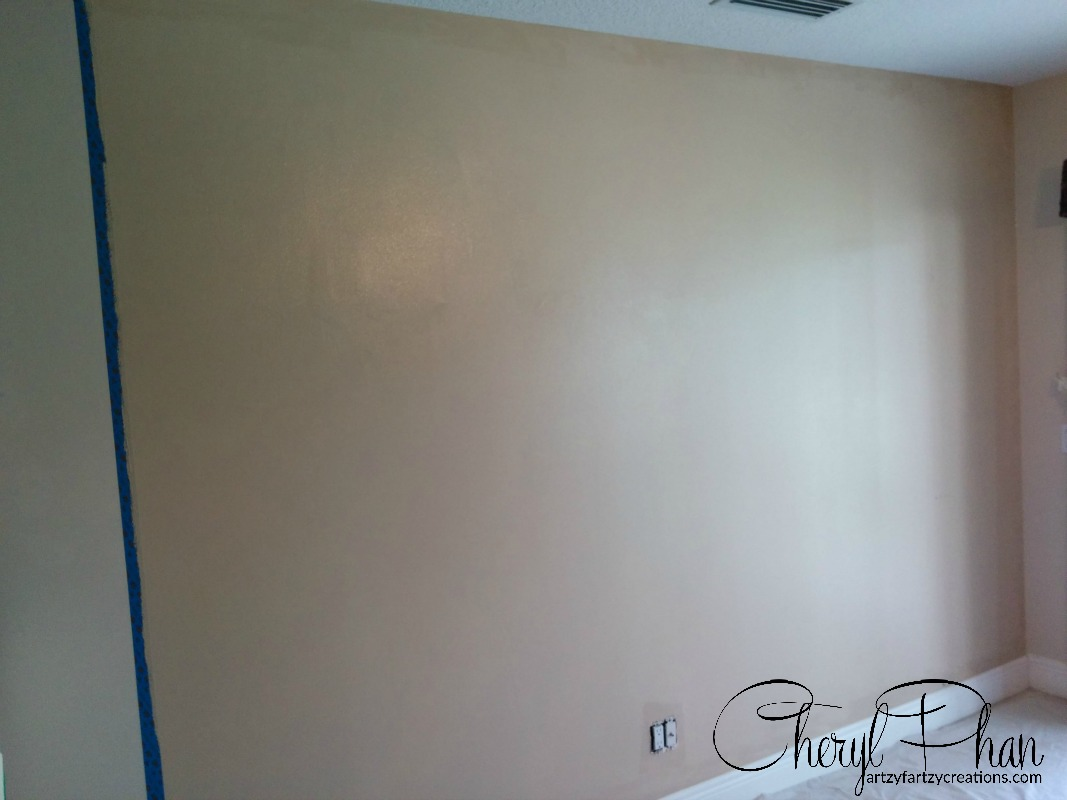 Step 2 – Apply Tape
Before you apply the glaze mixture to your wall, tape off your ceiling and baseboards. Make sure you put down a drop cloth on the floor.
 Step 3 – Prepare the Glaze Mixture
Pour four parts, Latex Glaze, to one part paint. Mix well and pour into a paint pan
 Step 4 – Apply the Glaze
Cut in glaze along your baseboards and ceiling about 4 feet wide. Roll glaze from ceiling to floor. Do not work more than a 4-foot area at a time. Try not to overlap too much glaze on areas you have already completed. If it overlaps a little don't worry, the next drag will cover it.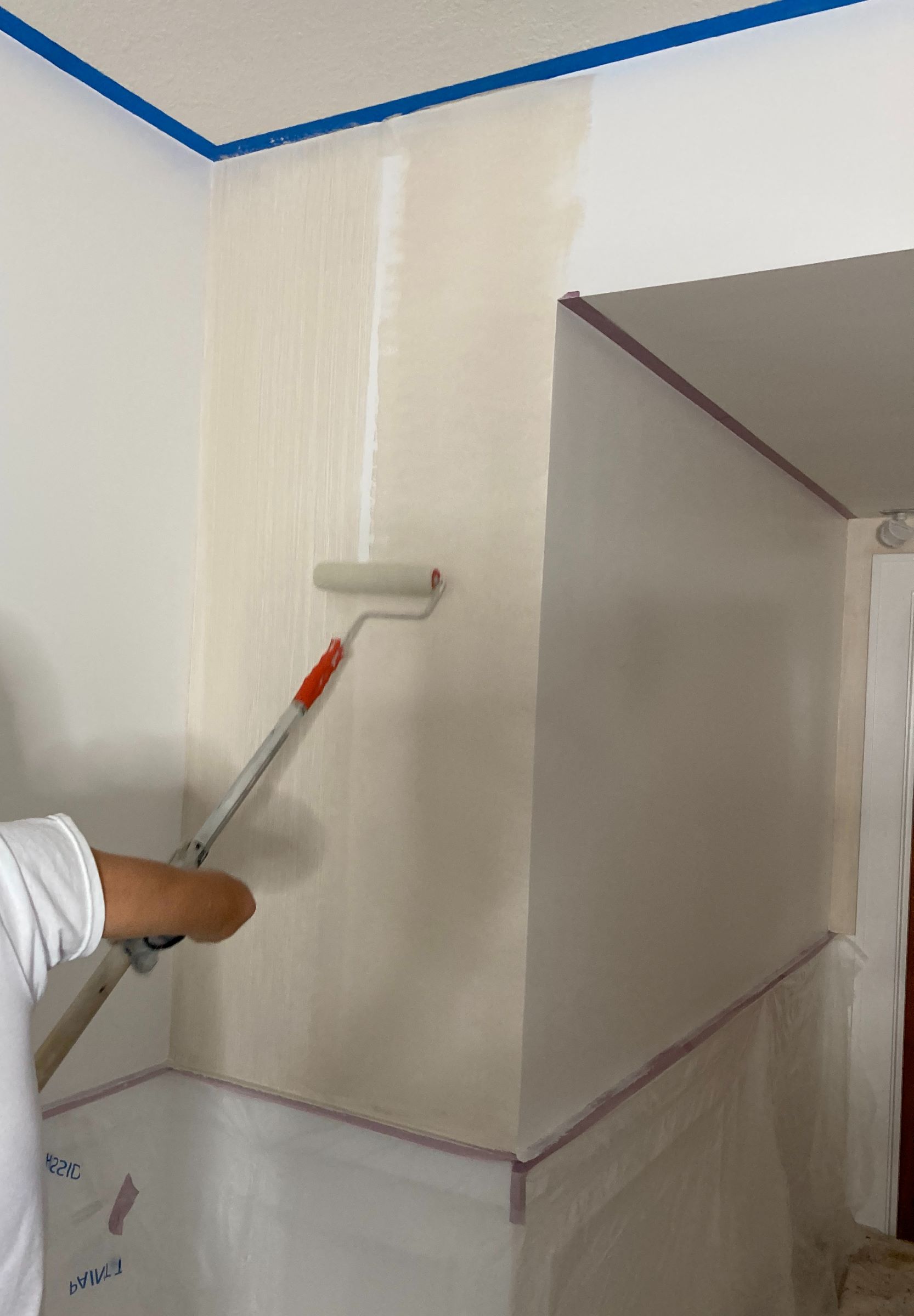 Step 5 –Strié Technique
Before the glaze dries, quickly drag your wallpaper paste brush vertically along the wall from ceiling to floor, until the glazed area is complete. Drag the brush over the taped baseboard.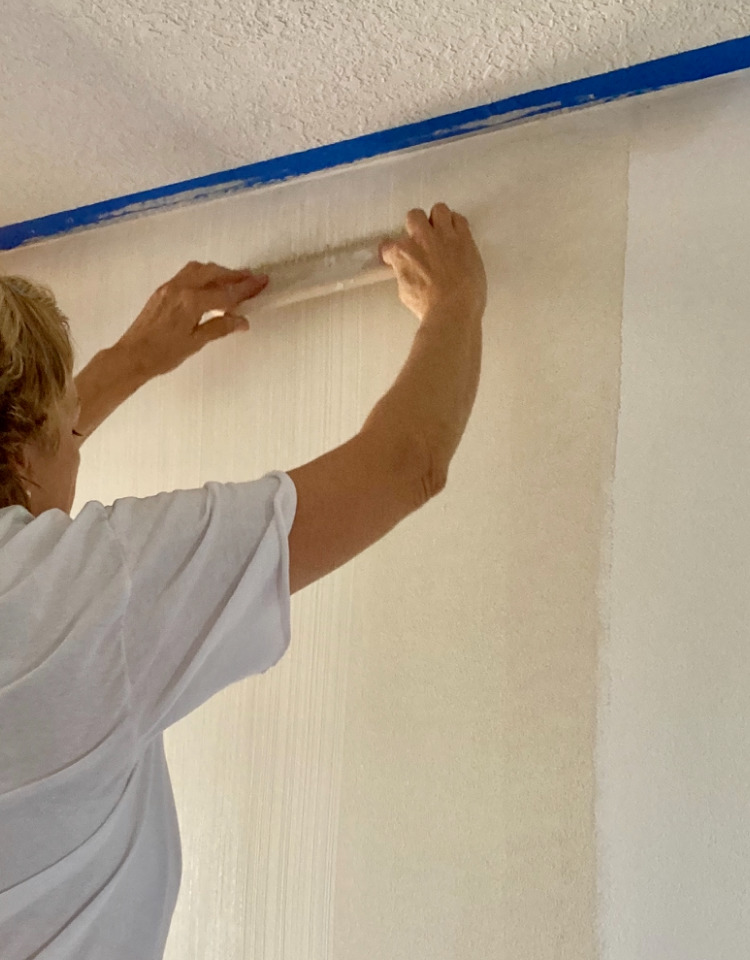 This is a very subtle and soft linen look. You can go as bold or as light as you want.
My client choose a light and elegant effect!
Here are some other tools you can use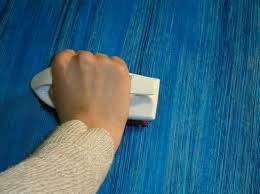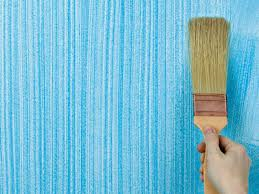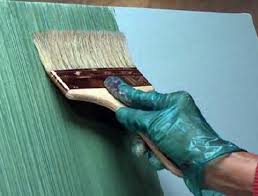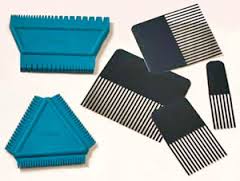 Here's what you will need
 Paints:
Base Color – any color as long as it is 3-5 times lighter or darker than the glaze
Strié Color – any color as long as it is 3-5 times lighter or darker than the base
NOTE: It can be as subtle or as bold as you want. They're your walls so bring out your personality.
Watch this video for a step-by-step tutorial
Tools:
Tips:
Avoid overworking the area or you will lose the effect.
Always make a sample before applying it to the wall.
Other tools you can use: Large flat paintbrush, scrub brush, small broom
Wall should be in good condition
This technique is straight forward, but you have to work fast
It's best to have two people. One person to roll on paint and one person to do the strié
I hope you enjoyed this and found some inspiration.
If you want to learn how to start making money with your hobby get the details HERE
If you want to learn DIY Tricks and Tips get my weekly blog HERE
See Ya on the inside!
Blessings
Cheryl