Unveiling the Master Bedroom Magic with Hand-Painted Valence
Oh, you won't believe the magical transformation we pulled off in a client's master bedroom! Picture this: the walls are dressed in this utterly stunning wallpaper that you'd want to stare at for hours. Gorgeous, right? But then, standing next to it was the valance—nice, but it just wasn't vibing with the wallpaper's charisma. Enter the magic touch of a hand-painted valence, elevating the entire aesthetic to new heights.
So what did we do? Did we scour the earth for identical wallpaper? Nope! We took creativity to the next level and hand-painted the valance. Yep, you heard that right—hand-painted! A fantastic hand-painted valence!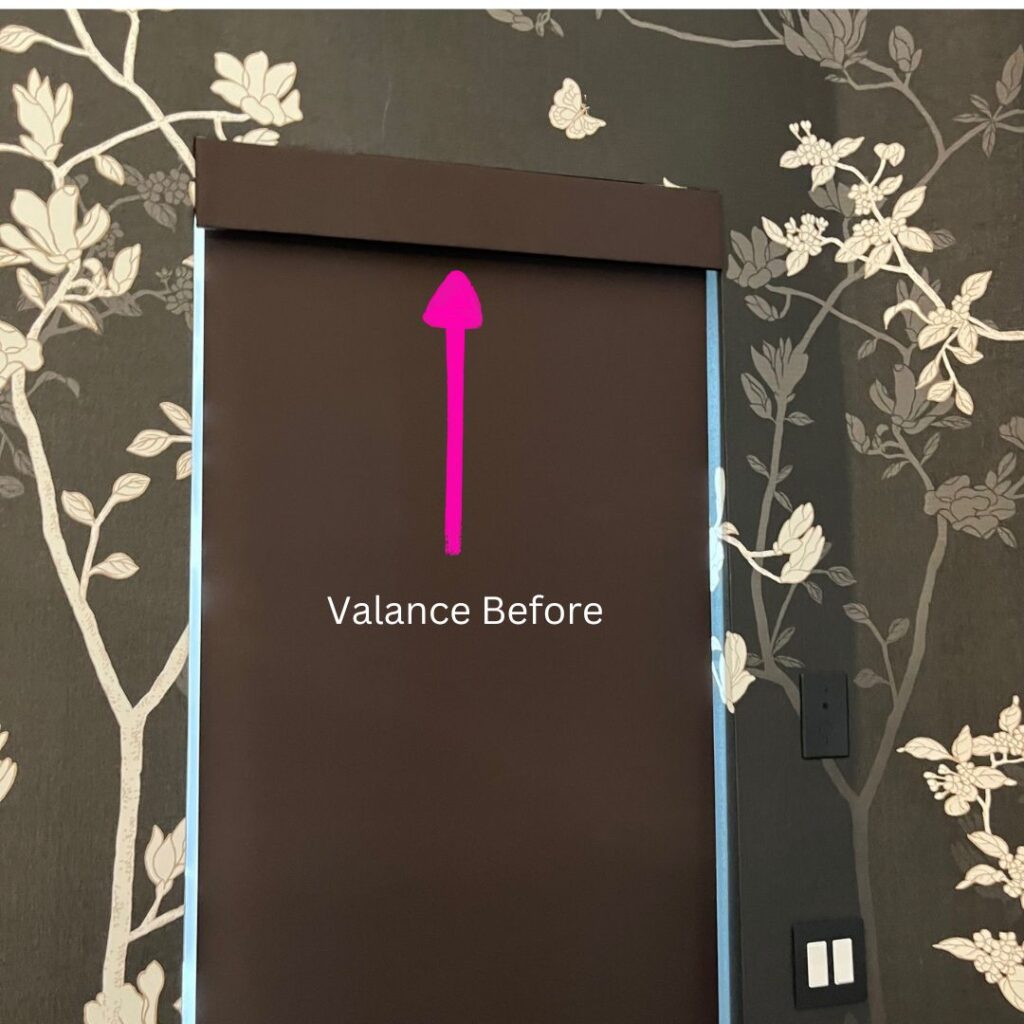 The Creative Solution with a Hand-Painted Valence
Now, color-matching was the challenge here. We didn't want the hand-painted valance to look like it crashed the wallpaper's exclusive party. So, who better to call for this artistic mission than my brilliant friend, Jodi Lee? She's the Michelangelo of murals, I kid you not.
The Palette Symphony of a Hand-Painted Valence
First, we tweaked the base color of the valance because, well, it was not quite hitting the right notes. Then, Jodi broke out her color palette like a conductor before an orchestra. Flowers blossomed and butterflies took flight, all thanks to her artistic touch and a blend of artist latex paints. And let's not forget the maestro's choice of brushes—only artist-quality brushes could capture her vision.
Wondering about her paint arsenal? She exclusively used artist latex paint and premium artist brushes for those intricate details.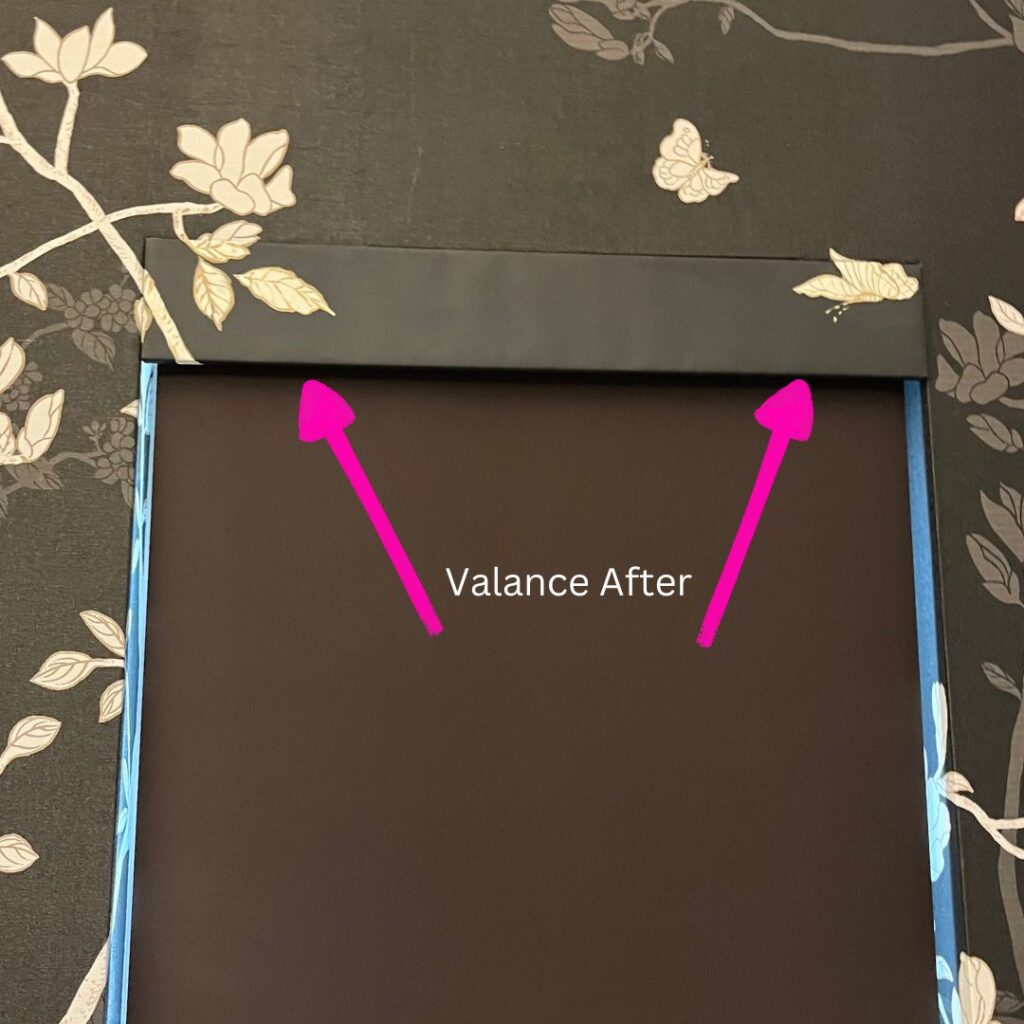 The Takeaway
Here's the big takeaway, friends: Don't underestimate the power of a creative touch. Whether it's wallpaper or valances or life in general, sometimes all it takes is a little imagination to turn the ordinary into something extraordinary.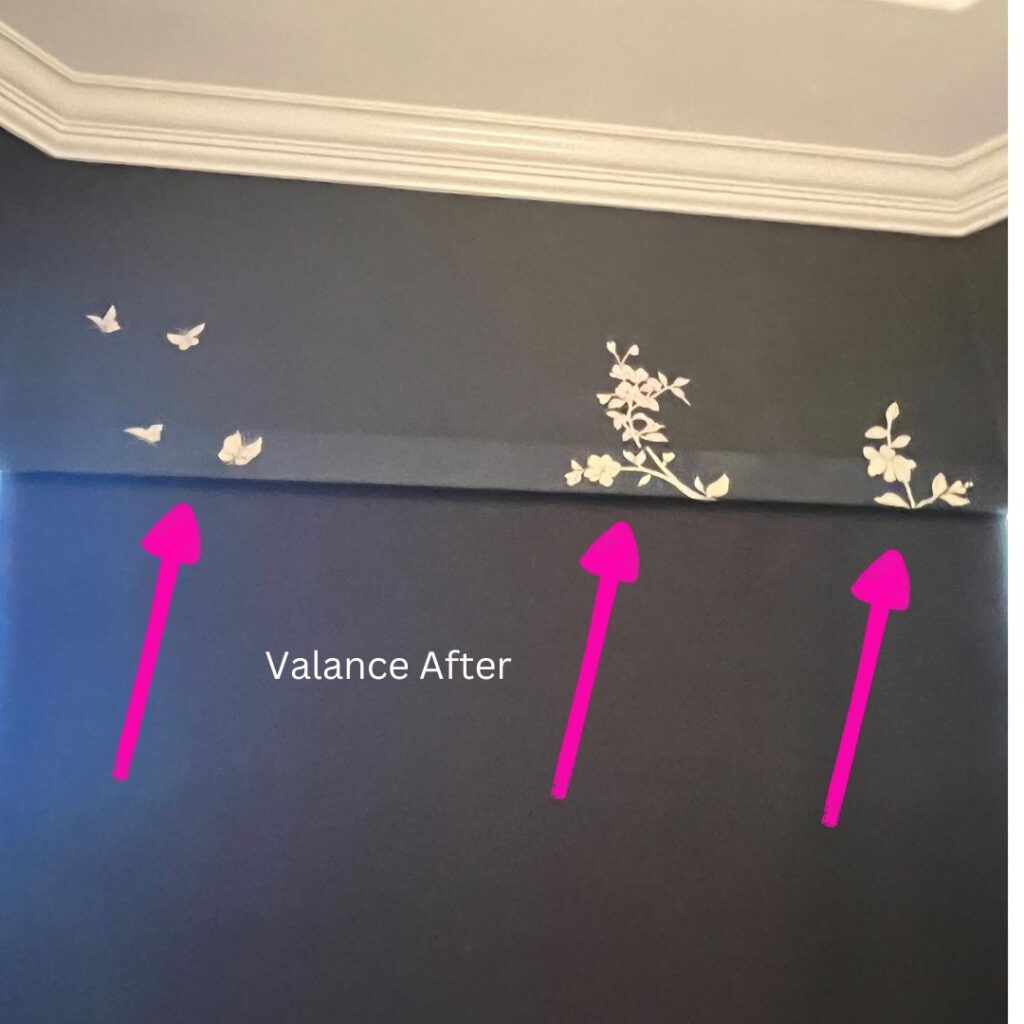 Ready to transform your own space or perhaps life's blank canvas?
P.S. Have you ever thought about turning your hobby into a business?  Get the details HERE
P.S.S. Get my blog jam-packed with home decorating and DIY tips:
Here's your supply list:
XOXO
Cheryl